Top 5 Best Kitchen Remodeling Companies In Fairfax, VA
Already decided you want to work with the best of the bests?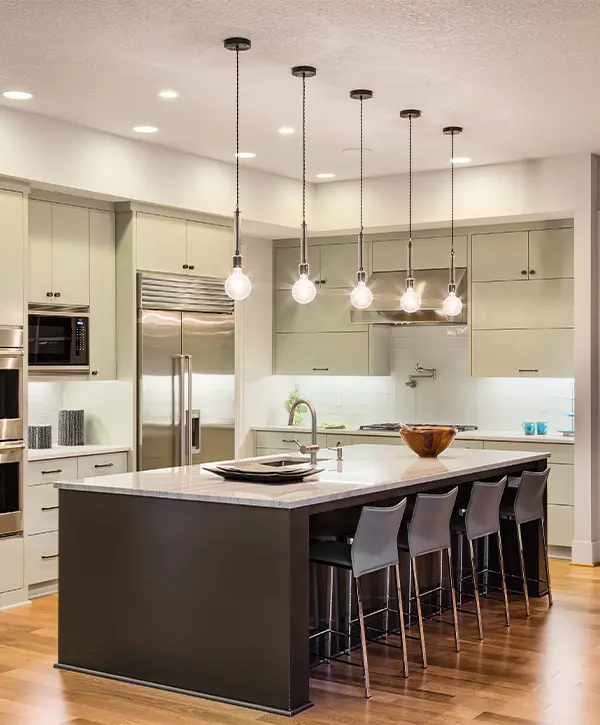 Choosing between so many kitchen remodeling companies in Fairfax, VA, can prove to be a bit difficult, especially when there are so many contractors throwing promises left and right.
While many in the kitchen renovation business share a drive for excellence, far too few of them deliver high-quality results and superb customer service every single time. By choosing GiGi Homes & Construction as your professionals of choice, you'll gain unbeatable perks that don't come standard at just any contractor or large corporation.
Today, we'll give you an unbiased opinion of Fairfax's best kitchen remodeling companies.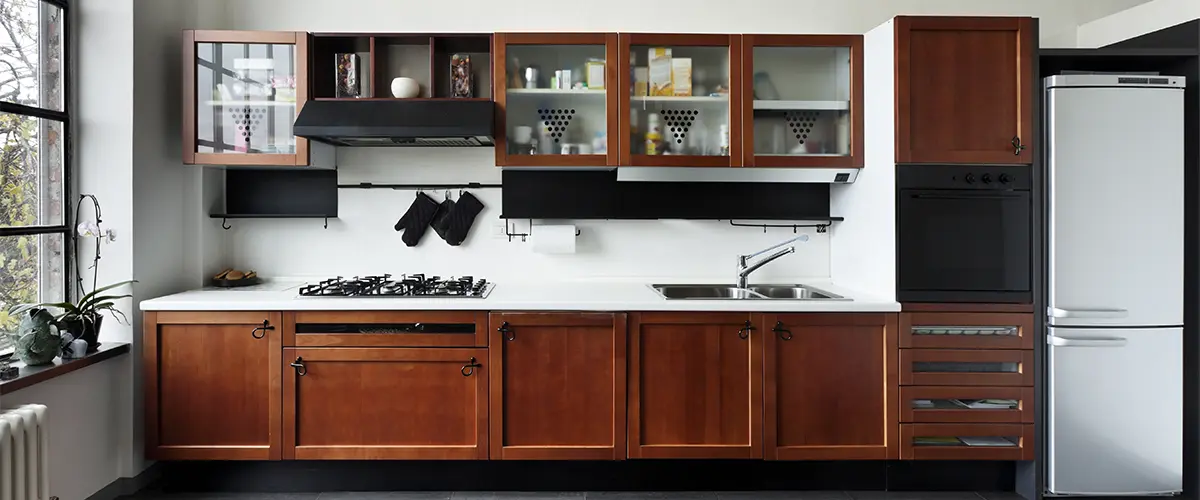 Starting With GiGi Homes & Construction
GiGi Homes & Construction strives to give Fairfax and its surrounding areas the absolute best in contracting services and experiences. Our objective is clear—we want homeowners to be delighted with what they get from us while having access to advantages that other contractors don't offer.
Above all, we are exceptionally proud of our capacity to provide you with a top-notch remodel without any of the pressure and worry that typically comes along with renovating.
At every stage of your project, we strive to make sure you and those important to you are at ease. We ensure that by the end of the work, you can be confident that this will have been a most advantageous investment in yourself!
A Kitchen Remodeling Company That Truly Cares
After years in the remodeling industry, we have witnessed a plethora of contractors who make grand claims but rarely live up to their words. Consequently, it can be difficult for customers to trust that promises will be kept by these firms.
GiGi Homes & Construction is dedicated to transforming your dream kitchen into a reality. We make it easier than ever for you to have the perfect space without compromising on quality or functionality. Get ready – your vision will become a masterpiece!
We're one of the best kitchen remodeling companies in Fairfax, and many of the homeowners we worked with agree with this.
Gigi homes and construction completed a kitchen remodel for us and did an excellent job. 
They were very easy to work with, responsive and kept us updated throughout the project. 
We are extremely happy with the finished product.
Very professional and timely repair on my deck. Alex was able to find the exact boards needed. 
I tried finding it myself and I had no luck at all that's why I am happy I found GIGI homes to take care of my home improvement needs. 
Thanks guys-amazing work will definitely contact you on my next home adventure.
Easy Renovations, opened its doors in 2013 as a family-owned and operated residential remodeling contractor specifically in the Northern Virginia Area.
They take pride in being able to give customers personal, hands-on guidance when it comes to choosing designs, colors, and styles – all fitting for their homes.
With a wealth of experience between them, the team at Easy Renovations realized that they could do things better than the big box companies they used to work for. They found that there was a lack of reasonably priced and quality renovation services available, so they set out to fill this void in the industry.
Easy Renovations is a large company that serves homeowners throughout USA, so you'll miss the perks of working with a smaller company that's 100% committed to you and your needs.
Easy Renovations refurbished my laundry room with new flooring, utility sink, paint, water heater and ceiling light. They were on time and professional with old fashioned values of a good job at a fair price. I highly recommend this company.
GS Custom Remodelers is a family-owned and operated business that's been constantly growing since its inception. They work with professional and knowledgeable staff that has just enough experience to get every job done right.
They take pride in the quality of their workmanship as well as the satisfaction of their customers.
They have affordable pricing structures to help all homeowners with their particular needs, wants, and preferences. They provide services throughout Northern Virginia and Washington DC.
Used this company again for replacing our carpet upstairs with wood floors. Get pricing and the job was done on time. Their prices are reasonable and their customer service is great! If you are looking to get some renovations done to your home, I highly recommend inquiring about this company. So far they have not disappointed us with any of the services we used them for. 
Nova Construction Pro is one of Northern Virginia's premier Class A contractor.
Their impeccable work and commitment to quality have earned them a sterling reputation in the area. Whether you have an intricate vision or a straightforward goal, they are devoted to providing excellence that never compromises on value.
They view themselves as a general contractor, so they're experienced in many areas of residential construction. However, they focus on basement remodeling, basement waterproofing, drywall, and drywall repair, water or fire damage restoration, replacement doors, entry doors, replacement windows, screen rooms, carbon fiber foundation strips, carpentry, cinder block foundation repair, concrete driveway, walkways, concrete pads for hot tubs and sheds.
Ram and his team led by Esteban did an excellent job of constructing a decorative garden wall for my front flowerbed. They were prompt, professional, and completed the job in a single day. I highly recommend the Nova Construction Pro team for your masonry (and other) projects.
As a fully licensed and insured Class A contractor, KBR Kitchen & Bath is proud to offer superior service in Northern Virginia, Maryland, and Washington DC.
For over a decade, KBR has been the recipient of numerous accolades and awards in Fairfax, Bethesda, and Manassas. With an unparalleled commitment to customer service and design excellence, they are proud to be considered one of the area's premier remodeling services – with no plans on stopping anytime soon!
They offer kitchen remodeling, bathroom remodeling, basement remodeling, and home additions.
I cannot say enough amazing things about this company. I had an idea that Sylvia was able bring to fruition. They knocked down 3 walls and gave me the open concept I desired. They finished the project one week early!!!! The same crew came out to my house every day. Sylvia was responsive to any of my issues. I have the best kitchen in the neighborhood. Thinking of using them to do my bathrooms.
These are just some of the best kitchen remodeling companies in Fairfax, VA, but your options extend way further.
While all of the companies we mentioned above excel at something, there's always a better option – a company that gives you a world-class remodel, but without all the hassle and stress that these projects can bring.
GiGi Homes & Construction focuses on your well-being and comfort at all times of your project. We're dedicated to giving you a superior remodel at a sensible price and with a quick and intuitive process that lets you fully enjoy the excitement of getting a remodel.
If you're ready to work with one of the best kitchen remodeling companies in Fairfax, VA, give us a call at (703) 675-7574 or request a quote and let's start your project!