Basement Remodel In Centreville, Virginia, and surrounding areas
Create the new space you and your family need by renovating Your Basement
Scroll to discover options, process, and pricing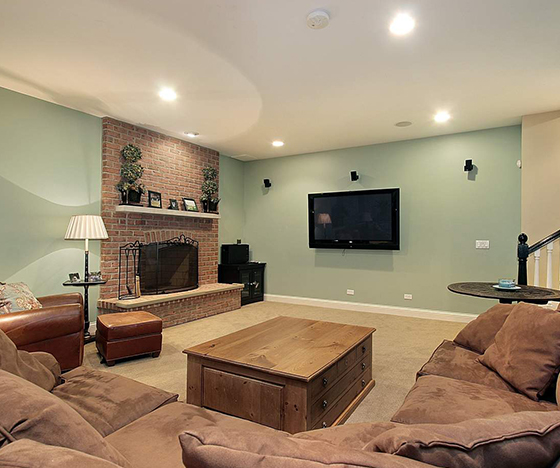 Complete your home with the space you need
Are you feeling like there is something missing from your home? If you are, you are not alone.
Many feel as if their home is too small or doesn't have the particular space they need in order to live comfortably. 
There's one space in your home that's got a lot of potential, and that's your basement.
Instead of using your basement as storage, make it a beautiful, functional space that increases your quality of life.
Here are some of the most popular basement renovation upgrades that homeowners like you are asking for:
Create the room your home needs
It can be incredibly difficult to live in a house that doesn't have the room or space you need. Without a home office, you can't work from home like you need to. No space for kids to play means you and your guests need to entertain them while trying to catch up.
You can get the space you need by transforming all that unused square footage in the basement to an area designed just for you.
We're here to help you create a guest suite, home theater, playroom, man cave, home gym, sitting room, or just about any kind of room you need.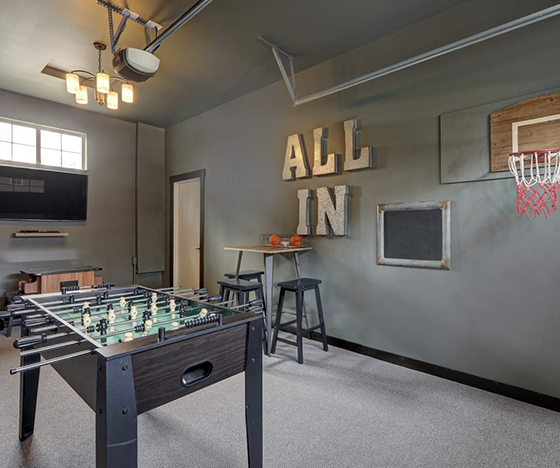 how basement renovation Works
Here is a brief overview of the basement renovation process we use to give all of our clients as smooth experience.

Fill us in on all of your project details on our contact form. We want to know all about your vision for your basement.

We start remodeling your basement into the area you need it to be. We'll work efficiently and quickly to get it back to you fast.

Now you and your loved ones can start using your upgraded basement. Get ready for your house to feel like home again.
Basement Renovation Prices
You can trust GiGi Homes & Construction to give you a wonderful new space and a fantastic experience. Let's create an exceptional space for your home together.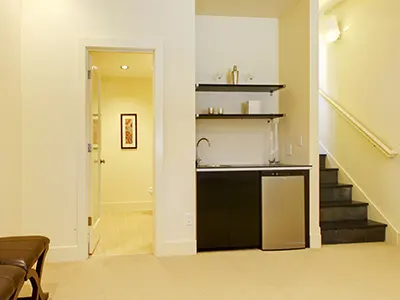 Basic Basement Remodeling*
Includes wall framing and painting, lighting configuration, hanging drywall, flooring installation, electrical work, and a standard height ceiling.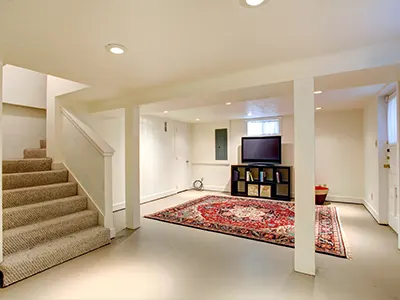 Average Basement Remodeling*
Includes wall framing, upgraded electrical work, hanging drywall, plush carpet/LVP flooring, grid or drywall ceiling, and recessed lighting.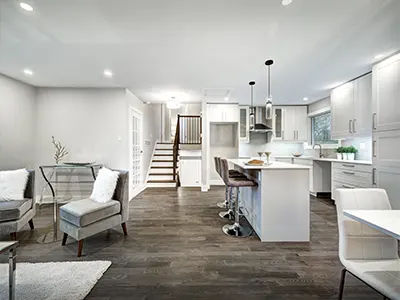 High-End Basement Remodeling*
Includes wall framing, upgraded electrical work, hanging drywall, premium plush carpet/LVP flooring, upgraded grid or drywall ceiling, custom recessed lighting, and a fully-equipped bathroom or a custom wet bar/kitchenette.
*Prices are averages and may change depending on the size of your basement and your choice of materials and upgrades. You'll receive an exact quote for your unique basement renovation after the in-home consultation.
What our Remodeling Customers say
The well-being and comfort of you and all of our clients in Centreville, Chantilly, Ashburn, Sterling, and Leesburg, Virginia are our top priorities. We can't wait to provide you with the chance to relax in the home of your dreams. Read what other happy homeowners have to say about our remodeling services:
Enjoy More Usable Space With A Basement Remodel