Paver Patio Installation in Centreville, Virginia, and More Of Fairfax
Use every inch of your property with a custom paver patio
Scroll to discover paver patio options, process, and pricing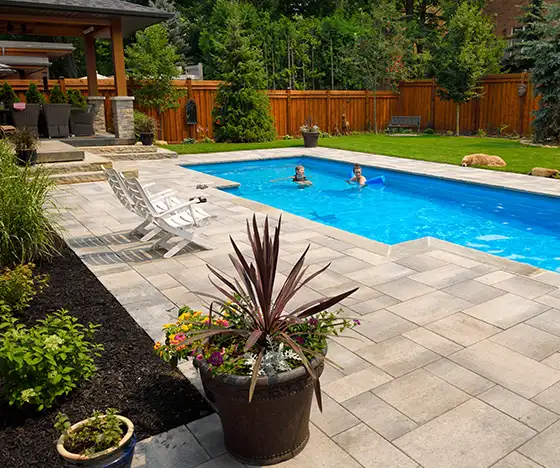 Extend Your Living Space To The Outdoors
A trully fullfilling home extends beyond its beautiful interior. The exterior plays an essential role in sheping your living environment. 
A paver patio allows you to convert your backyard into a versatile and functional outdoor living area. Forget about a muddy backyard and create a solid foundation for furniture, fire pits, or even a fully-equipped outdoor kitchen.
What results is a space that's perfect for entertaining guests, hosting family gatherings, or simply unwinding after a long day. We'll help you choose from a wide range of high-quality paver materials, colors, patterns, and textures to design a patio that complements your home's architecture and reflects your unique taste.
Make your backyard a functional part of your home with popular upgrades such as:
A Paver Patio Installation Is Guaranteed to Add More Value To Your Home
Beyond the immediate benefits, a well-designed and well-built paver patio can significantly increase the value of your property. It adds curb appeal, making your home more attractive to potential buyers if you ever decide to sell. 
Building a paver patio in your backyard is more than just a construction project—it's an investment in creating a space that will enhance your lifestyle and bring you endless enjoyment. 
If you're in C
entreville, Manassas, Chantilly, Fairfax, or anywhere across Fairfax County and you're looking to get a paver patio, we're here to help.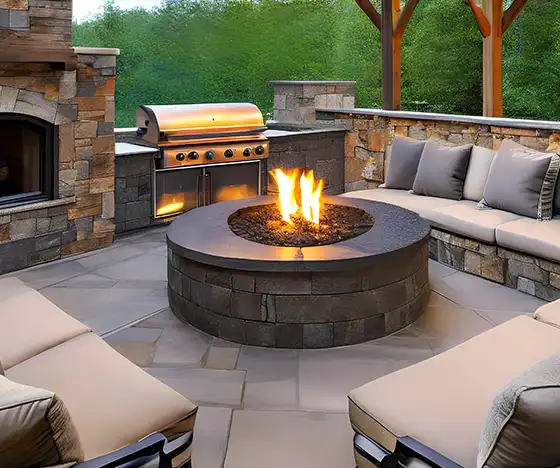 Paver Patio Installation Done Right in 3 quick steps
From design to ordering materials and building your paver patio, we provide an all-inclusive design-build service that ensures you'll enjoy your outdoor entertainment space in no time.

Let us know what you have in mind for your patio project by filling out our contact form. We'll get back to you shortly to kickstart your project.

Once the design is complete, we order the paving materials and get started on your patio. We'll keep you updated at every stage.

Spend more time outside and get loved ones together more often now that your backyard is beautiful and fully-functional.
You can trust GiGi Homes & Construction to give you a wonderful new space and a fantastic experience. Let's create an exceptional space for your home together.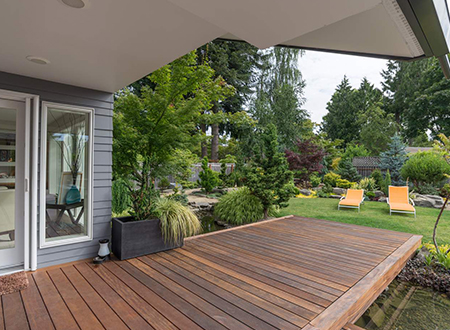 A 10x10 treated wood deck, including wood railings and small wood stairs.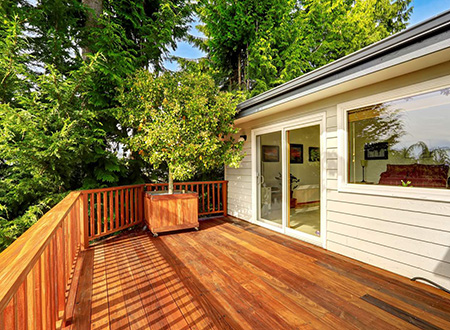 Average Deck Construction*
A 18x12 composite deck, including aluminum railings, fascia wrapping, and a set of stairs.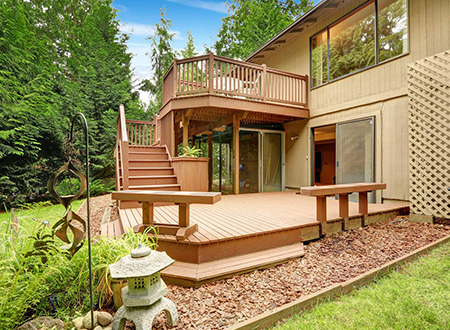 High-End Deck Construction*
A 16x20 high-end composite deck, including top of the line aluminum railings, wood fascia wrapping, stair wrapping, small wood landing, cocktail railings, and lifetime warranty on decking material.
*Prices are averages and may change depending on the size of your deck and your choice of materials, upgrades, and finishes. You'll receive an exact quote for your unique deck after the in-home consultation.
What Homeowners Like You Say
We're proud to have received over 60 5-star reviews from customers across Centreville, Manassas, and more of Fairfax County. Read what they have to say about working with GiGi Homes And Construction:
Unlock the Potential of Your Backyard with a Paver Patio