Are you ready to take the best next step in your home remodeling career?
Improving the lives of homeowners in Centreville, Chantilly, Ashburn, Sterling, and Leesburg, Virginia since 2015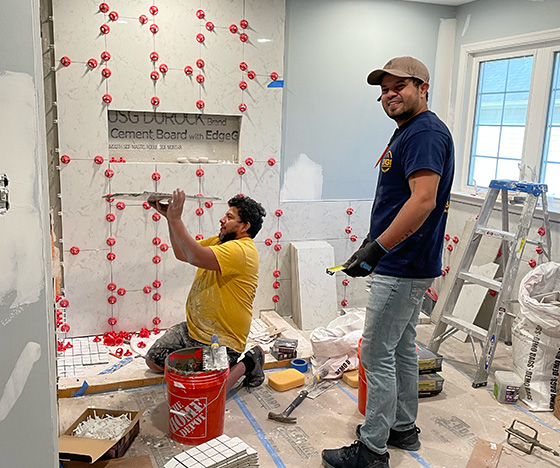 At Gigi Homes & Construction, we work together to build a better future for our clients and our team.
Our mission is to transform people's lives by transforming their houses into homes they love. We do this through a process that's easy, transparent, and allows us to stay in touch with them at all times.
We're looking for team members who are friendly, hard-working, and communicative. These characteristics are what allow us to carry out our mission.
Tell us about yourself and we'll contact you about joining the GiGi Homes & Construction Team!
If you want to join our team, tell us more about yourself by filling out our form below. We're here to help you grow in your construction career and look forward to getting to know you better!
What our Remodeling Customers say
The well-being and comfort of you and all of our clients in Centreville, Chantilly, Ashburn, Sterling, and Leesburg, Virginia are our top priorities. We can't wait to provide you with the chance to relax in the home of your dreams. Read what other happy homeowners have to say about our remodeling services: