Kitchen Remodeling In Fairfax
If you're ready to remodel your kitchen in Fairfax VA, you're in the right place!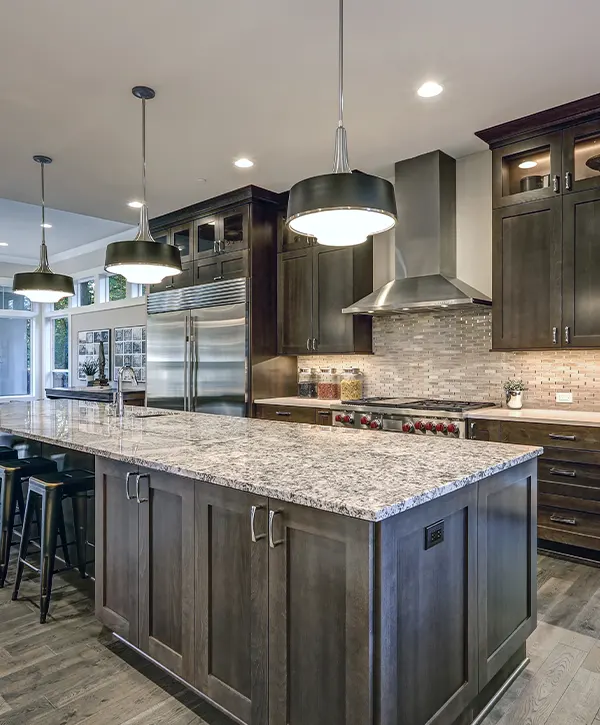 If you're unsatisfied with your kitchen or bathroom in Fairfax and are looking for ways to improve it, look no further than GiGi Homes & Construction. We offer the best remodeling services to match your needs and preferences, as we have years of experience and success in construction firms in Virginia.
We're well-known for our excellent customer service when it comes to kitchen and bathroom remodeling services, and many business owners recommend us because of our beautiful outcomes and expertise.
Give Your Kitchen A New Look With Our Complete Makeover
We know firsthand how working with contractors can be a tough process, so at GiGi Homes & Construction, we're focused on making it as easy and enjoyable as possible for our clients when they renovate their kitchens and bathrooms!
Get Your Top Kitchen Remodeling In Fairfax
We understand how unpleasant it is to work with the wrong individuals during remodeling projects. Avoiding unneeded expenditures, contractors being late, and bad professionalism is all red flags that indicate you should avoid. Our goal at GiGi Homes & Construction is to decrease the stress and worry associated with renovations. You'll be guided by our continual aid and inspections so you'll know what's going on at all times.
We utilize only skilled, insured, and certified contractors who will take care of every aspect of your remodeling project based on your kitchen and bathroom design and plan. Our top goal while working is to meet your needs and preferences so that the changes you make in your space are both appealing and effective.
We offer professional kitchen remodeling services in Fairfax, so if you're looking to work with professionals on your home upgrade, check out our offer right now!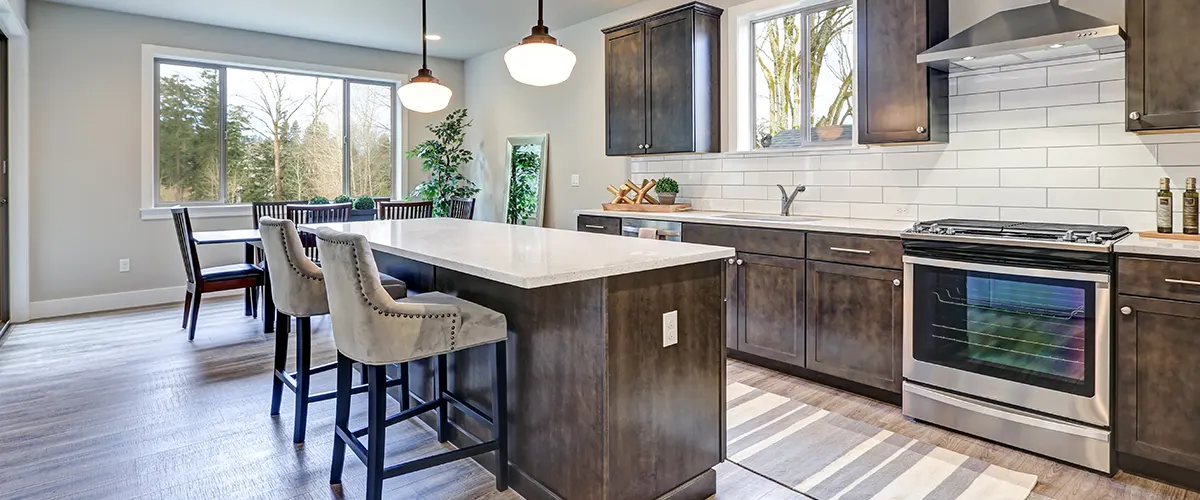 Homeowners Love Their New Kitchens In Fairfax
I called GiGi Homes to help with my moms bathroom remodel. She had a very old out dated bathroom and I wanted to surprise her with a renovation while she was out of town. Alex was incredible working within a tight timeline while still producing a gorgeous and high quality bathroom renovation.
He did everything from retiling the shower and floor to installing new sinks and hardware.
I cannot recommend him enough for not only the quality of work but being polite, on time, and just a great person to help execute my vision!
It is hard to find good contractors, but the team at Gigi Homes did a great job! The process from start to finish was very professional.
If you are looking for a kitchen & bathroom remodeler they offer a streamlined service.
Type Of Upgrades And Materials
With all of the options available, remodeling your kitchen can be a daunting task. Narrowing down your choices between materials, styles, and appliances may seem overwhelming.
The most frequent renovation to a home's kitchen is new cabinets. Ikea and Home Depot are the two major types of wall-mounted cabinets. You won't be able to change them, but they do come in a variety of sizes and hues. They're also the most budget-friendly choice. When it comes to selecting which cabinets to purchase for your house, ROI should be considered.
There are a few different factors that will affect the ROI of your cabinets. If you're looking for more flexibility in terms of dimensions and finishes, semi-custom cabinets from a home improvement store or cabinet specialty shop might be the way to go. According to The Kitchen Cabinet Manufacturers Association (KCMA), this option should give you the best return on your investment.
On the other hand, if you want your cabinets to truly reflect your vision and be bespoke for your home, then fully customized cabinets are probably what you're after. You may have to pay more upfront, but it'll be worth it when you see the final product.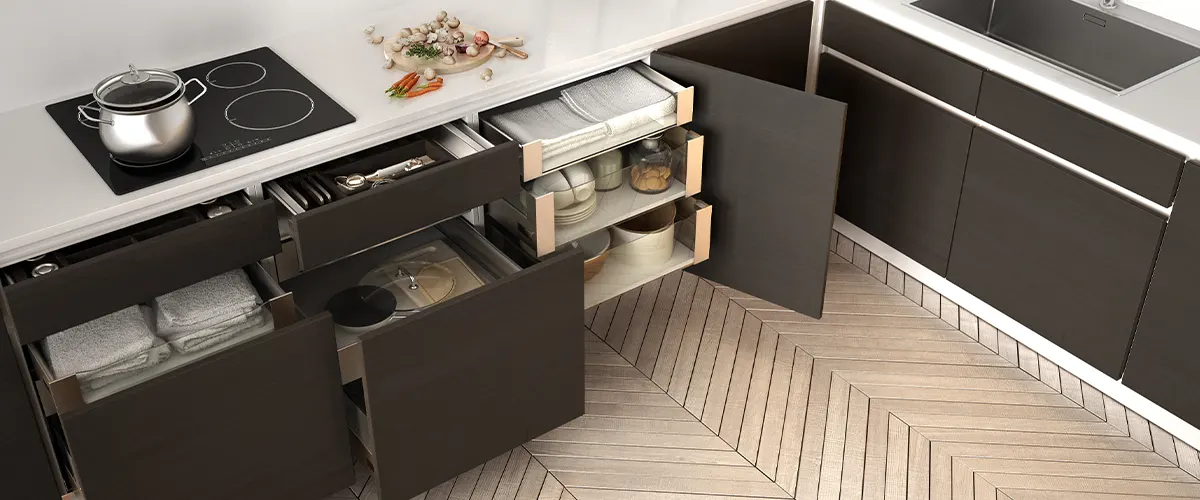 Although hardwood flooring is still popular, it's gradually becoming replaced by more water-resistant options like luxury vinyl planks or tiles in both kitchens and bathrooms. Hardwood simply can't stand up to spills and stains as well as these other materials can. Although ceramic or porcelain tile installation is also appealing, they are pricier and require more time to install.
It is feasible to keep your hardwood flooring looking good, but you should carefully consider the options. To prevent the wood from deteriorating quickly, you'll need to seal and preserve it on a regular basis.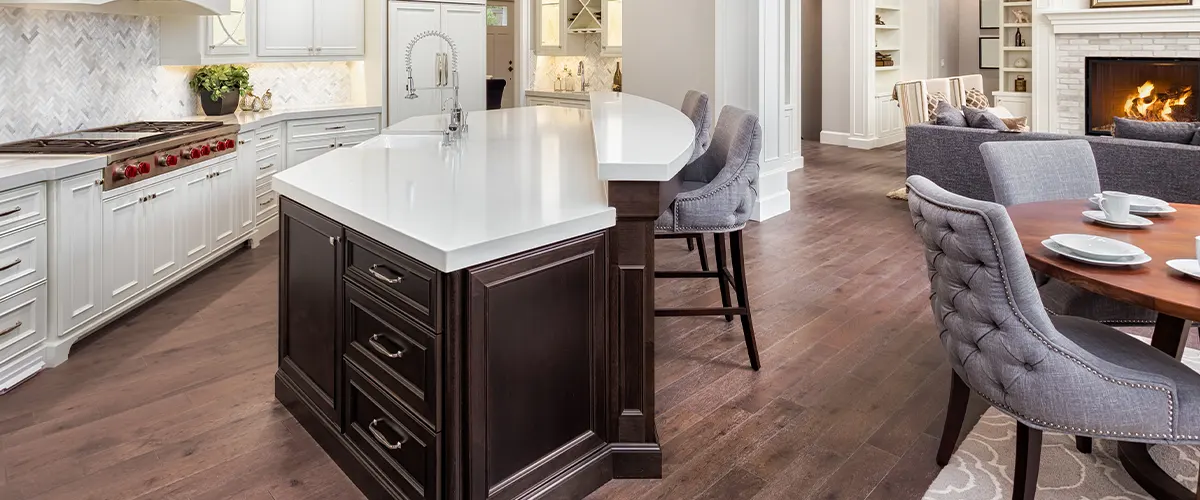 You'll need new kitchen countertops if you're planning to remodel your kitchens, which is common for many Fairfax homeowners. Two of the most popular choices are quartz and granite. Quartz ranks high because it's a manufactured stone that's strong and long-lasting – perfect for active kitchens. Although granite costs more, it provides a luxurious look in any bathroom or kitchen project.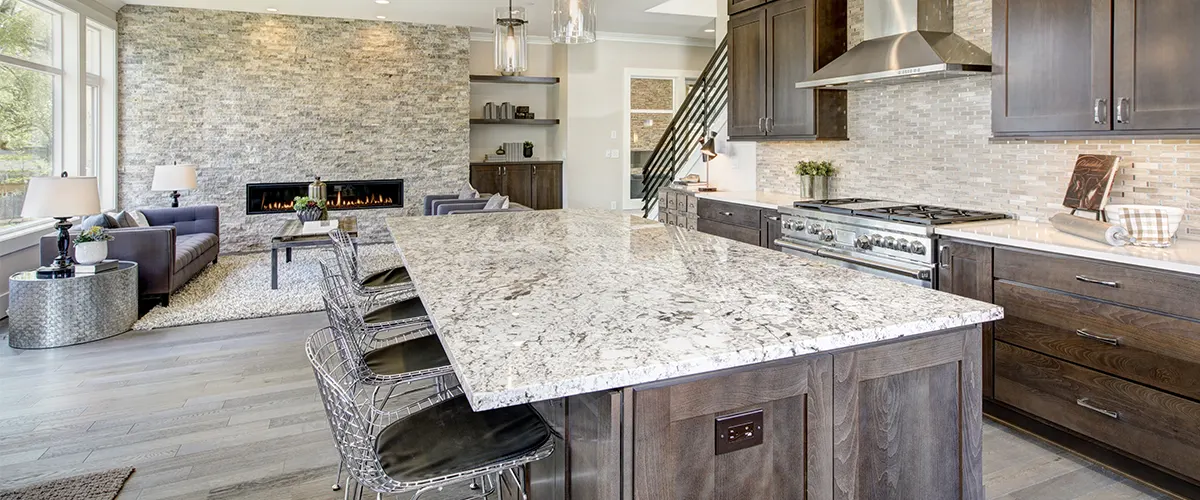 Although appearance is essential for a guest bathroom, it should not be the top priority in a kitchen remodel. The two most popular forms available to complement any design are drop-in and undermount sinks. Undermount sinks have a more luxurious look since they're attached to the countertop; however, they require more attention. Drop-in sinks are less expensive and simpler to take care of than undermount sinking options.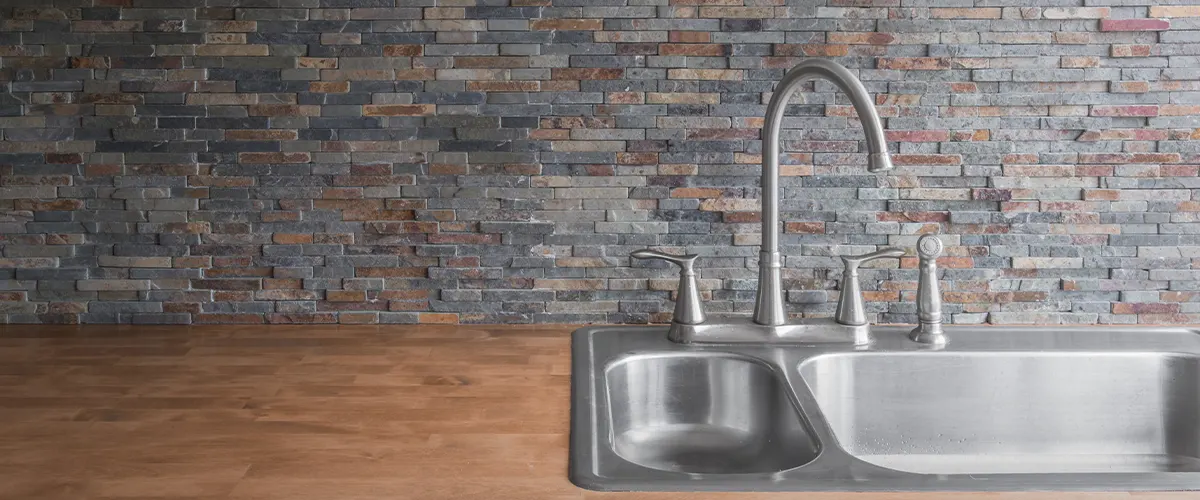 Ideas For Your Upcoming Kitchen Remodeling In Fairfax
A Quick And Simple Kitchen Renovation Process
With a simple and quick approach, you can make your Fairfax VA kitchen renovation much easier!

Fill us in on all of your project details on our contact form. We want to know all about your vision for your kitchen.

We start remodeling your kitchen into the area you need it to be. We'll work efficiently and quickly to get it back to you fast.

Now you and your loved ones can start using your new kitchen. Get ready for your house to feel like home again.
Frequently Asked Questions
The Fairfax kitchen remodeling company offers the best makeovers at a fraction of the price. You could get a high-end makeover for less than $80,000 or a low-end one for as little as $30,000. However, our skilled staff can offer you greater value for your money than any other contractor in Fairfax.
Small kitchen makeovers usually take two weeks, whereas our average remodels finish in a month. More significant kitchen renovations may even last up to two months. Still, we'll keep you updated on every change that's being made and why during the entire process! All of this will be clarified during our initial consultation too.
We at our company pride ourselves on the excellent kitchen remodeling services we provide in Fairfax, VA. We believe that a well-designed and executed kitchen is key to creating a unique and memorable customer experience. Our team of specialist professionals are experts when it comes to transforming this difficult area of your home into something you can be proud of – all at an amazing price too! Client happiness is always our top priority so we go above and beyond what's expected to turn your vision for an ideal living space into reality through our renovation services.
Uplift The Ambiance Of Your Space With A Complete Remodel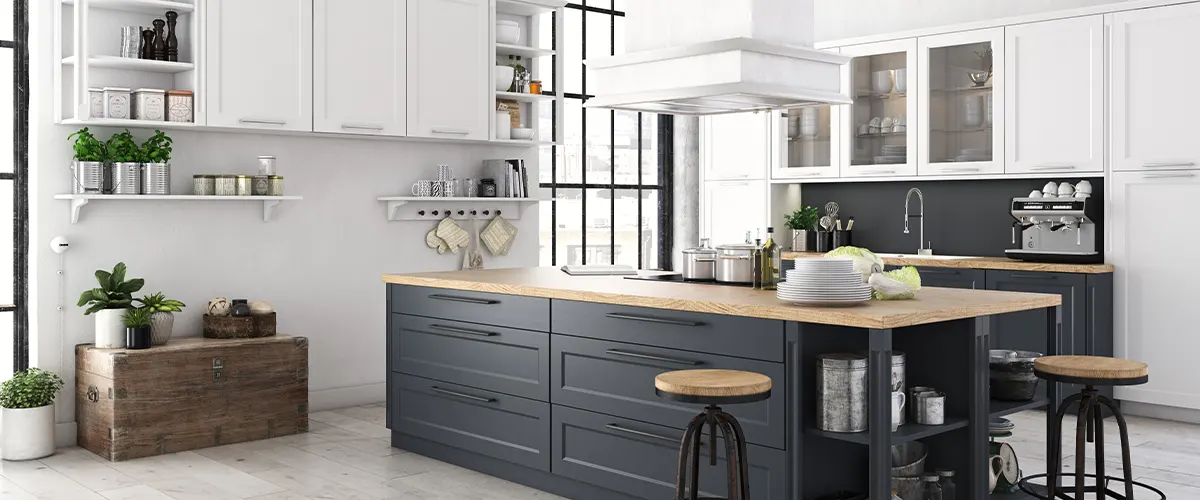 As the heart of the home, the kitchen should be a warm and inviting space where family can gather to enjoy meals, game nights, and conversation. Establishing a pleasant ambiance in your kitchen each night can make a big difference in how your home feels overall.
At GiGi Homes & Construction, we know how important it is to have a comfortable home that meets all of your needs. We would love to help you transform your house into the perfect home for you and your family.
With GiGi Homes & Construction, your kitchen remodeling project is in the best hands possible. We strive to offer you the best contracting experience in Fairfax.
Get Your Well-Deserved Kitchen Remodeling Service!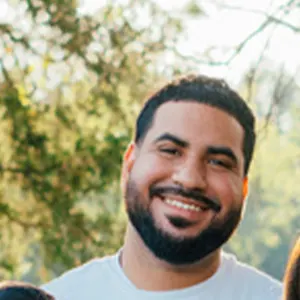 Request a free quote by clicking the button below and get our offer on your kitchen remodeling service in Fairfax. Or talk directly to the owner of GiGi Homes & Construction at (703) 675-7574 to kick-start your project.
Alex Bautista, owner of GiGi Homes And COnstruction