Improving the lives of homeowners in Centreville, Chantilly, Ashburn, Sterling, and Leesburg, Virginia since 2015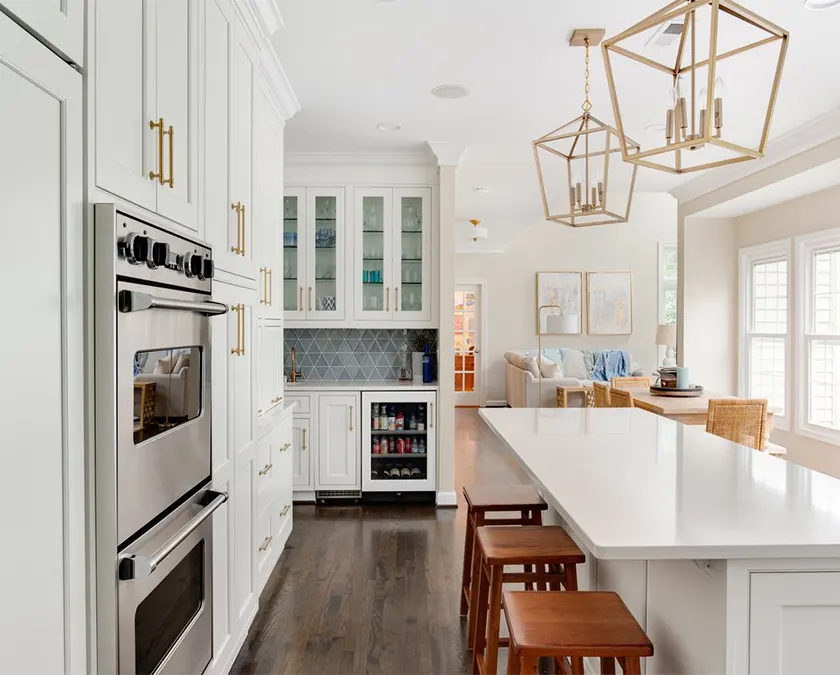 Remodel Your kitchen and Bring Your Family Together
Kitchens are the heart of every home. They're not just places for cooking and eating; they're where we create special memories with our loved ones.
It's important that your kitchen matches all of your needs so you'll love more and more every day.
A well-designed open concept kitchen will allow you to be close with those who matter most while preparing a delicious meal. Watch as your friends and family gravitate towards your kitchen because it's beautiful and they want to be in it.
Let's remodel your kitchen into the space you deserve.
Create your personal spa with a bathroom remodel
You can remodel your bathroom into your personal spa that makes you feel relaxed and calm. Choose your favorite colors, material, and layout to transform your bathroom into the peaceful escape you need.
Add a touch of luxury with high-grade countertops and modern fixtures. Go for a more minimalist look with gold accents to turn your bathroom into an elegant escape. Use a zen bathroom design that has elements of nature to improve your mood and soothe your mind.
Let us turn your bathroom into a private oasis where you can find moments of relaxation and peace.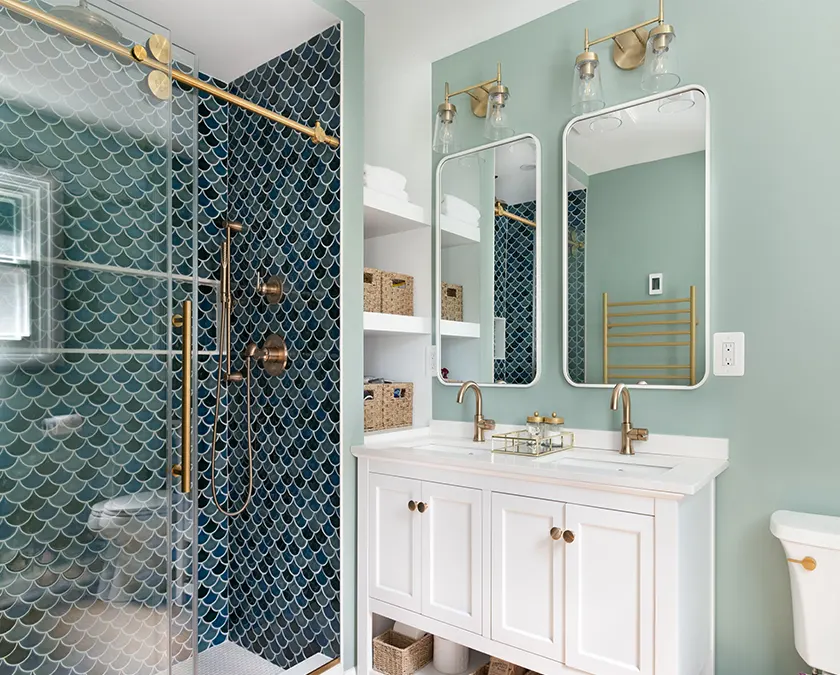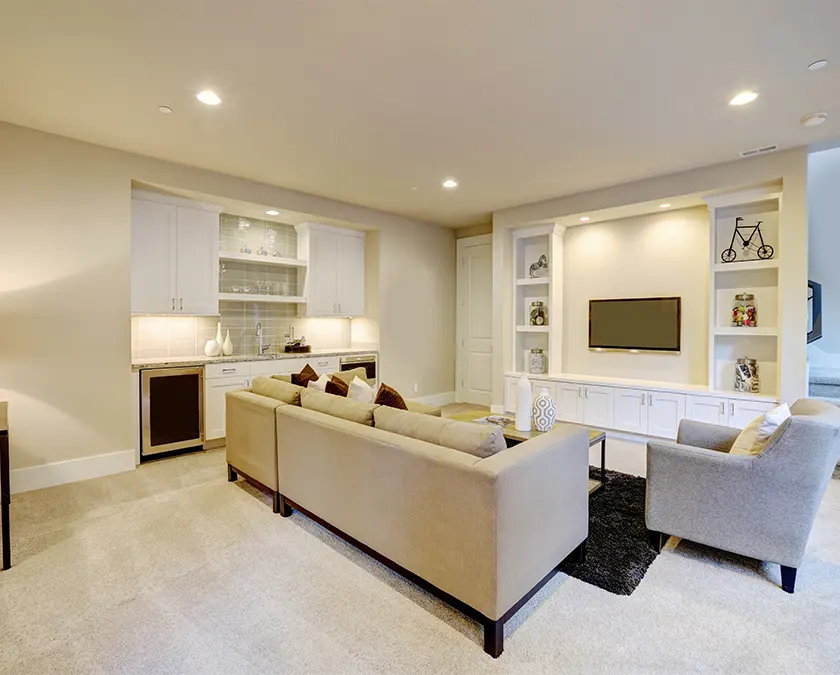 Renovate your basement into the room you need
You could leave your basement as a dusty storage area or laundry room. Or, you can transform it into a whole new area you and your loved ones can enjoy!
Whether you want a game room, office, or just more living area, we have solutions for every need. With enough space, you can renovate your basement to fill multiple needs. Relax in a sitting room with your friends as the kids use the home theater. Turn it into a whole living area for friends and family to spend the night in. The sky's the limit when it comes to ideas.
Let's renovate your basement into a space where you can make more unforgettable moments with your loved ones.
Your neighbors in Centreville, Virginia, are hiring us to help them do these home improvement projects.
Making Sure You Always Have Someone To Count On
Hi! I'm Alex Bautista, the owner of GiGi Homes & Construction. When I started my company in July of 2015, I had three essential goals in mind: to make my customers feel understood and cared for, to provide clarity and transparency, and to make sure they're satisfied with my work.
The main reason I started my own company is that I've seen contractors unfairly treat my close family members. I decided to be a force for positive change and show people that trustworthy contractors are still in the marketplace. 
Our mission at GiGi Homes & Construction is to transform people's lives by improving their homes. We do this through a process that's easy, transparent, and allows us to stay in touch with them at all times.
We're here to listen to your vision, hopes, and ideas, and ensure your newly upgraded home will reflect all of your wishes.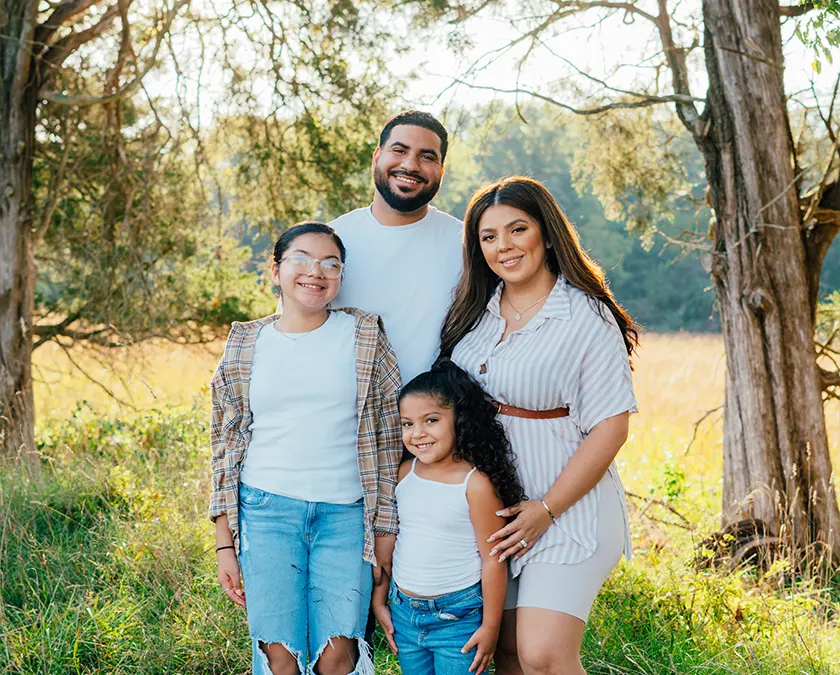 how home remodeling Works
Here is a brief overview of the home remodeling process we use to give all of our clients as smooth of a time as possible.

Fill us in on all of your project details on our contact form. We want to know all about your vision for your space and what you need from it.

We start remodeling your space into the area you need it to be. We'll work efficiently and quickly to get it back to you as soon as we can.

Now you and your loved ones can start using and loving the new space in your home. Get ready for your house to feel like home again.
What our Remodeling Customers say
The well-being and comfort of you and all of our clients in Centreville, Chantilly, Ashburn, Sterling, and Leesburg, Virginia are our top priorities. We can't wait to provide you with the chance to relax in the home of your dreams. Read what other happy homeowners have to say about our remodeling services:
Transform your house into your home