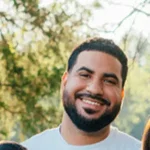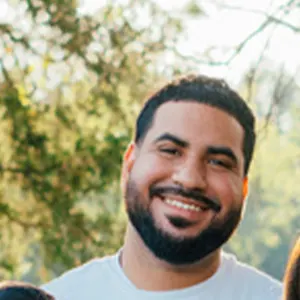 " Thank you so much for taking the time to leave us a review! Your feedback will help other homeowners when they're choosing their contracting company. Click the buttons below to leave us a Google or Facebook review. "
- Alex Bautista, Owner of GIGI Homes And Construction
Read what our satisfied clients had to say about us, get some insight into how we do our work, and see what you can expect when choosing us as your home remodeling company.
I hired GiGi Homes to repaint my newly purchased home as it was in pretty rough shape paint-wise. Alex was a pleasure to work with. Since I was a first time buyer, I had no idea what the costs were to paint an entire house. Alex was extremely patient as I asked him to break down the costs in his estimate multiple times.
Admittedly, I did not properly budget for a paint job for the entire house, but I ultimately decided to repaint only the main level, stairway, and upstairs hallway as it was a hideous baby blue. Prior to the job, Alex drove over samples to me as I was in between colors and he even provided his opinion on what colors would look best based on the space. Alex finished the job in 2.5 days (I was on a time crunch due to furniture delivery) and he was extremely accommodating when I informed him of this time crunch very last minute – the day he was starting the project!
Alex patched up where there were holes, seamlessly sanded the walls and trim, and repainted the trim. He even touched up a few doors and painted the inside of closets even though I said he didn't have to worry about them (closets were still that ugly blue that I hated)! I am so appreciative of Alex's work ethic, attention to detail, and professionalism.
I would recommend him over and over again to everyone in the NOVA area – and I will definitely be having him take care of more home improvement projects later down the road!
Alex Bautista and his team (GiGi Homes and Construction) did an amazing job with my recent kitchen renovation.They arrived on time every day and worked late resulting in the project being completed in one week's time! Alex set up the vendor appointments (appliances, countertop and backsplash tile) within one day and even accompanied me to one of the vendors to help with my selection.
From the minute the team started the work until the very end, they were professional, friendly and dependable. Their workmanship is impeccable and I couldn't be more satisfied. I should add here that their fees are quite affordable and I found that they were honest and reliable throughout the whole process. My kitchen looks warm and inviting…simply beautiful!

This is the second project that Alex's team has completed for me. Last year, they installed a flagstone patio with a fire pit addition. The patio looks fabulous and I've received many compliments on it over the last 12 months.

I am already planning a third project with GiGi Homes and Construction. They are amazing to work with I couldn't be happier! Thanks to Alex and his team. Amazing results at an affordable price! Lisa S.
I called GiGi Homes to help with my moms bathroom remodel. She had a very old out dated bathroom and I wanted to surprise her with a renovation while she was out of town. Alex was incredible working within a tight timeline while still producing a gorgeous and high quality bathroom renovation.
He did everything from retiling the shower and floor to installing new sinks and hardware. I cannot recommend him enough for not only the quality of work but being polite, on time, and just a great person to help execute my vision!
We had a cracked countertop that had sunken in. With days away from settling on the sale of our home, I quickly called GiGi Homes and they were able to fit me in on an emergency. The countertop repair for my kitchen countertop is flawless. The seam is barely visible. Definitely recommend Alex and GiGi Homes for kitchen renovations
I am so happy with the work Gigi homes did for me! The owners who finished my basement before did a horrible job but Alex and his team were happy to help me get everything fixed! From major drywall repair, painting all of 1400square feet, and much needed tile repair, my basement was pretty much brand new!…
I even had them do additional trim work, recessed lighting, door trimming and had them hang blinds which all turned out beautifully. They were very reasonable in price, always showed up on time and worked straight through until everything was completed. I can't recommend them enough!
Alex is a great professional , fast and quality work. I can not recommend him enough. Now our bathroom looks amazing !!!
Very professional and timely repair on my deck. Alex was able to find the exact boards needed. I tried finding it myself and I had no luck at all that's why I am happy I found GIGI homes to take care of my home improvement needs. Thanks guys-amazing work will definitely contact you on my next home adventure.
It is hard to find good contractors, but the team at Gigi Homes did a great job! The process from start to finish was very professional. If you are looking for a kitchen & bathroom remodeler they offer a streamlined service.
Gigi Homes & Construction and his crew did an excellent job on my kitchen remodel. My house is almost 70 years old and the kitchen is a very small space. Prior to the remodel, I had almost no counter or cabinet space. After the remodel, I have both! GiGi Homes was easy to communicate with and his crew was very kind and neat. I will definitely be contacting them again next time I need some work done in my house
Alex responded quickly and gave a reasonable quote. He arrived on time to remove all of the trim on our first floor and got to work right away. Before getting started, he put some drop clothes down to protect our floors. He is very honest and fair and we felt comfortable having him in our home. After a couple hours he finished, cleaned up, and was out. If you want someone who is easy to work with and communicates well call him. We would not hesitate to contact him again.
I have interior painting needs and my roofing Contractor recommended Alex. I have hired Alex for the job and he did an excellent job. Him and his partner were very professional and helpful. Their pricing is also very reasonable and completed the job on time. I will definitely hire them again for any future projects.
There was a plumbing issue in my basement bathroom where the bathroom was letting off a sewer smell. A friend told me about Alex (Gigi Homes and Construction). Alex and his guys quickly identified the problem. Unfortunately we had to demolish the entire shower. The plumbing was not done correctly.
The first thing that impressed me was when Alex came to our home to give an estimate. He listened to what we expressed we were looking for, and did not once try to sell us on anything we weren't interested in. At the return appointment when we signed our contract. We then set up a day and time to meet at the store to walk us around as we picked out our bathroom vanity, mirror shower and floor tile. Alex remained very patient with us the entire time as we struggled to find the perfect items which we had envisioned.
Every item of concern that we mentioned to Alex , his answer was always "that's no problem". After we made our selections, he walked out with us to our car and explained the rest of the process to us. From that point, everything moved like clockwork.
All of the workers were punctual, polite and professional! Always cleaned up prior to leaving each day. Alex was always on top of the project status and scheduling.
He definitely deserves a ton of credit for this happy customer! Not only was he a super easy person to speak with, but He was very kind, professional and thorough! He promptly responded to every call, email and text. Definitely a pleasure to work with!
I am sure I will have some needs in the future, and Alex (GIGI Homes and construction )will definitely be my first call! I already have a couple of referrals that will be contacting you very soon! Thanks again! It was a pleasure working with you!! I love my new bathroom!
Super, dependable family owned company. Does top notch work and great to work with. Very professional, and there to take care of your family's biggest investment Highly recommend this company.
Response from owner
Thank you Erika! We are glad to be of service!
I highly recommend GiGi Homes. The estimate was done by the owner and he stayed right on target. They crew is very skilled. They were efficient, responsive and easy to communicate with. Our siding and awnings look amazing! It feels like we are in a brand new house. Thank you GiGi Homes!!!
During the course of our project, GIGI maintained the highest standards of quality, value, professionalism, safety, and cleanliness. Our project was completed on schedule and under budget. When you hire GIGI HOMES and Construction, you are hiring more than a General Contractor; you are hiring a partner and an advocate for your dreams and goals.
We have a 120 year old brick home that needed a LOT of repointing of the brick. Alex came out, gave a fair estimate, and brought an excellent crew to accomplish the job. We were extremely pleased with their promptness, work ethic, and completed job. We highly recommend Alex and Gigi Construction.