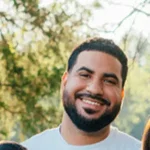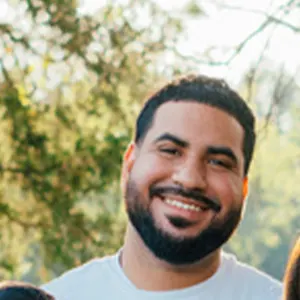 " Thank you so much for taking the time to leave us a review! Your feedback will help other homeowners when they're choosing their contracting company. Click the buttons below to leave us a Google review. "
- Alex Bautista, Owner of GIGI Homes And Construction
Read what our satisfied clients had to say about us, get some insight into how we do our work, and see what you can expect when choosing us as your home remodeling company.
I hired GiGi Homes to repaint my newly purchased home as it was in pretty rough shape paint-wise. Alex was a pleasure to work with. Since I was a first time buyer, I had no idea what the costs were to paint an entire house. Alex was extremely patient as I asked him to break down the costs in his estimate multiple times.
Admittedly, I did not properly budget for a paint job for the entire house, but I ultimately decided to repaint only the main level, stairway, and upstairs hallway as it was a hideous baby blue. Prior to the job, Alex drove over samples to me as I was in between colors and he even provided his opinion on what colors would look best based on the space. Alex finished the job in 2.5 days (I was on a time crunch due to furniture delivery) and he was extremely accommodating when I informed him of this time crunch very last minute – the day he was starting the project!
Alex patched up where there were holes, seamlessly sanded the walls and trim, and repainted the trim. He even touched up a few doors and painted the inside of closets even though I said he didn't have to worry about them (closets were still that ugly blue that I hated)! I am so appreciative of Alex's work ethic, attention to detail, and professionalism.
I would recommend him over and over again to everyone in the NOVA area – and I will definitely be having him take care of more home improvement projects later down the road!
Alex Bautista and his team (GiGi Homes and Construction) did an amazing job with my recent kitchen renovation.They arrived on time every day and worked late resulting in the project being completed in one week's time! Alex set up the vendor appointments (appliances, countertop and backsplash tile) within one day and even accompanied me to one of the vendors to help with my selection.
From the minute the team started the work until the very end, they were professional, friendly and dependable. Their workmanship is impeccable and I couldn't be more satisfied. I should add here that their fees are quite affordable and I found that they were honest and reliable throughout the whole process. My kitchen looks warm and inviting…simply beautiful!

This is the second project that Alex's team has completed for me. Last year, they installed a flagstone patio with a fire pit addition. The patio looks fabulous and I've received many compliments on it over the last 12 months.

I am already planning a third project with GiGi Homes and Construction. They are amazing to work with I couldn't be happier! Thanks to Alex and his team. Amazing results at an affordable price! Lisa S.
I met Alex Bautista/Gigi Construction several years ago via Angie's list. At the time, I was looking for bathroom tile repairs in 2 bathrooms with hard to match tiles. 
I found Alex to be personable, knowledgeable, professional, an especially attentive and patient listener to me as the client, and most helpful in offering options that were critical in determining scope the project, selecting materials and color options, and relevant costs along the way. He accompanied me to several vendors to review options. 
I must admit that I slowly pushed a lot of project scope creep along the way, and Alex was helpful in adjusting to my growing wants. Gigi Construction completed 3 1/2 complete bathroom renovations for me in 2020-2021–marble tile, quartz countertops, etc; not so easy during the pandemic and with material challenges. And, in 2021, Gigi completed a rather extensive kitchen renovation for me as well, with new appliances, quartz countertops, relocating the kitchen island, new recessed lighting, LVP flooring, etc. And, along the way, Gigi found time to paint the all interior walls of the entire house, upgrade my mud room with new cabinets and flooring, and mount the TV over the fireplace. 
I am already thinking about yet another project for Alex and Gigi Construction involving some outside as well as inside work. Alex and Gigi have sort of turned me from a would be house seller of a house in poor to average shape, to deciding to keep this house and enjoy it. 
I highly recommend Alex Bautista and Gigi Construction–trustworthy, reliable, cost effective, and customer focused.
Gigi Homes & Constructions has been working diligently to remodel one of my neighboring townhouses.
I felt compelled to write a review, because as an HOA member I know it's difficult to find 'good' contractors. Over the last week or so that they've been working on this renovation I've observed the courtesy of their employees with other neighbors…especially given the tight quarters of our little cul de sac…and was also given the opportunity to 'walk through' the house to view first-hand the quality of their work.
Obviously I can only speak to the individuals that I've met and have seen working around the neighborhood, but as mentioned, they have all be courteousness, conscientious, and appear to be performing quality construction.
The lead contractor on this particular job has been Alex Bautista. In my opinion, you'd be hard-pressed to find another contractor as attentive and engaged as he is.
I almost never write 'reviews' for anyone…but, as I mention, I felt compelled in this instance because 'home owners' need more contractors like Alex and more companies like Gigis.
I am a designer and had the pleasure of working with GiGi Homes in a bathroom Remodel. They were excellent and very professional. I would recommend them to anyone in my family.
Had the pleasure of working with Alex and his crew at GiGi Construction for yard work, power washing the deck and house, and installing a few things inside and outside the house. Everyone was awesome! They were polite, professional and on time. The work they have done for me looks absolutely amazing! Highly highly highly recommend using this company for your home improvements!!!
Gigi homes and construction completed a kitchen remodel for us and did an excellent job. They were very easy to work with, responsive and kept us updated throughout the project. We are extremely happy with the finished product.
Some contractors are cheaper because they cut corners, costing more time and money…go with the Gigi Team for on time and in budget quality work!
It was bliss working with Alex and his team! I'm not that familiar with how all these bathrooms remodel works but they guide me through the whole process, helping me to make the best decision according to what like. I'm fortunate to have found them for this project. I will definitely get their service again!
Alex Bautista is a valued member of the community. He has been a volunteer, mentor, and donated to Main Street Child Development Center, a non profit serving families primarily of low income. As Executive Director at Main Street, I have known Alex for several years and can attest to his excellent character
Thanks Alex you really helped me and my whole street out with plowing our street!
We used this company for a bathroom remodeling project and it did an excellent job. They communicated well and did high quality work. We highly recommend this firm.
I have used Gigi homes multiple times for all different types of jobs, in particular drywall repairs , snow removal/ plowing and brick work. all jobs were done professionally and in a timely manner, if you are looking for a general contractor in the area Gigi homes is a no brainer.
Amazing work, proficient and they're always checking in to see if everything is to our satisfaction. Quick at they're job too. Great company would highly recommend 100/10
Alex and his crew are outstanding-jacks of all trades- from landscaping to construction-plumbing and electrical, painting and any repairs. Anything that you need, Alex provides excellent service with a lot of patience and a smile.
Alex did a great job On refinishing all the handrails to match the new floor along with a relocating a light. He came through as he said he would when others wouldn't or said they would and never showed I would definitely use him again.
Very patience and considerate workers would highly recommend replaced a deck for us and it looks like new
Very happy with some work done for me
Very responsive and professional work. I had doors bricked up to become windows and a hole cut out in a brick wall to become a door.
I had sidewalks and driveway lined with brick done, windows put in, power washing and trimming, carpet laid, concrete repaired. The workers were on time. If there was a delay I was contacted. Alex even took some off the price for my inconvenience. The work was well done, the workers showed pride in their work, and they left everything clean and removed debris. Alex is a good manager and has excellent staff. I'd use them again. And the bonus is their prices are very reasonable compared to other quotes I got.
When I was selecting a contractor to do work in my bathroom after an electrical fire, Alex was my choice because of his professionalism and his attention to detail. When assessing the workspace, Alex was the only contractor that inspected the attic, where the fire started, and advised me that the beams had been burnt and recommended replacement.
Alex was very patient with me during this project. This project required Alex to modernize a 1990 bathroom. What impressed me about Alex was that he did not begin the project until he had a clear understanding of the my vision. Therefore when the project began, I felt like it was our project instead of my project. Alex is definitely committed to delivering an excellent project.
Thank you Alex for being patient with me.
I called Gigi Homes & Construction to replace a contractor I was unhappy with! Alex and his crew stepped right in and got to work, making suggestions for and then creating a space for a washer and dryer unit. They also had to find the water pipes needed for the job, rebuilding walls and then painting when everything was done. I'll be doing a new deck in the next few months and will definitely be using Gigi Construction! They are an awesome company with an outstanding work ethic!
Alex was helpful with getting a great estimate and then carrying out his service in a timely manner with wonderful service . I will definitely recommend this business to any of my friends. He painted my living room with precision and time .
GIGI has done several projects including installing a masonry block wall in our backyard. Looks great! I appreciate the customer service and the reasonable pricing.
Alex was very professional, knowledgeable, and punctual. He did a concrete patio for me that came out absolutely amazing. I host friends/family gatherings and receive tons of compliments. I recommend using Gigihomes for any concrete projects you have in mind.
GiGi Homes & Construction was 1 if the 3 companies we had interviewed for an estimate. Instantly, I felt a connection with them. Alex is very sincere and his prices are reasonable. I had them paint my entire house which graduated to a full bathroom renovation. Highly recommend
Great work and excellent customer service!
I contacted another contractor who told me that I needed to replace all of my outside window trims. Alex came to my house and saw that I only needed to replace a small area, and everything else just needed sanding and painting. He saved me hundreds of dollars. Alex and his crew were very professional and detailed. I was very impressed that they completed the work 2 hours early. I highly recommend them. I plan to use them again for future projects.
After our first meeting, I felt confident that they knew what they were doing and immediately hired GiGi Homes to do the snow removal at my condo community. My residents couldn't be any happier! They were timely, quick, and very knowledgeable and not to mention, affordable.
My previous contractor wasn't able to step up and complete the project he started, putting me in a bind. I know Alex from high school, we were able to connect and he was able to not only complete a 3 level project on a single family but also fix certain parts that previous contractor didn't do correct. Now, happy to say that the home is now complete and looks AMAZING! Can't wait for it to sell. Very pleased with his professionalism and dedication to his work!
We worked directly with Alex and Miguel. They were super patient with our questions and walked us through the entire process! Their prices are very reasonable, and there attention to customer service made us feel comfortable.
We plan to use them for other home projects!
Very personable and trustworthy!
Throughout my 15 years in the construction industry, I have yet to encounter an organization that can compare to this company. All work is done timely and within budget, and to the highest of standards. Each member of the company takes an earnest interest in his work and those of his teammates. I wholeheartedly recommend them and wish them the best in all their endeavors
Project: Basement Remodel
The customer service was outstanding and all the employees were professional and would go out of their way to accommodate my requests. My basement turned out fabulous. The drywall is seamless and the trim looks good. Would recommend GiGi Homes & Construction to anyone.
Had GiGi Homes & Construction complete a full house renovation for me. Painting, full kitchen and a bathroom. Very knowledgeable and thorough guys. Definitely recommend them.
Alex and his team assisted us on a kitchen remodel. I am glad we made the choice to hire these guys. They are very dedicated and efficiant. Finished the project under budget and a few days before the estimated time.
I called GiGi Homes to help with my moms bathroom remodel. She had a very old out dated bathroom and I wanted to surprise her with a renovation while she was out of town. Alex was incredible working within a tight timeline while still producing a gorgeous and high quality bathroom renovation.
He did everything from retiling the shower and floor to installing new sinks and hardware. I cannot recommend him enough for not only the quality of work but being polite, on time, and just a great person to help execute my vision!
We had a cracked countertop that had sunken in. With days away from settling on the sale of our home, I quickly called GiGi Homes and they were able to fit me in on an emergency. The countertop repair for my kitchen countertop is flawless. The seam is barely visible. Definitely recommend Alex and GiGi Homes for kitchen renovations
I am so happy with the work Gigi homes did for me! The owners who finished my basement before did a horrible job but Alex and his team were happy to help me get everything fixed! From major drywall repair, painting all of 1400square feet, and much needed tile repair, my basement was pretty much brand new!…
I even had them do additional trim work, recessed lighting, door trimming and had them hang blinds which all turned out beautifully. They were very reasonable in price, always showed up on time and worked straight through until everything was completed. I can't recommend them enough!
Alex is a great professional , fast and quality work. I can not recommend him enough. Now our bathroom looks amazing !!!
Very professional and timely repair on my deck. Alex was able to find the exact boards needed. I tried finding it myself and I had no luck at all that's why I am happy I found GIGI homes to take care of my home improvement needs. Thanks guys-amazing work will definitely contact you on my next home adventure.
It is hard to find good contractors, but the team at Gigi Homes did a great job! The process from start to finish was very professional. If you are looking for a kitchen & bathroom remodeler they offer a streamlined service.
Gigi Homes & Construction and his crew did an excellent job on my kitchen remodel. My house is almost 70 years old and the kitchen is a very small space. Prior to the remodel, I had almost no counter or cabinet space. After the remodel, I have both! GiGi Homes was easy to communicate with and his crew was very kind and neat. I will definitely be contacting them again next time I need some work done in my house
Alex responded quickly and gave a reasonable quote. He arrived on time to remove all of the trim on our first floor and got to work right away. Before getting started, he put some drop clothes down to protect our floors. He is very honest and fair and we felt comfortable having him in our home. After a couple hours he finished, cleaned up, and was out. If you want someone who is easy to work with and communicates well call him. We would not hesitate to contact him again.
Kitchen Lighting installed.
Very professional, extremely efficient, never left a mess while they were working. Always clean after themselves. I would recommend their services any time. Call Alex, he's the best.
Thank you.
Alex does great work and is fair.
I have interior painting needs and my roofing Contractor recommended Alex. I have hired Alex for the job and he did an excellent job. Him and his partner were very professional and helpful. Their pricing is also very reasonable and completed the job on time. I will definitely hire them again for any future projects.
There was a plumbing issue in my basement bathroom where the bathroom was letting off a sewer smell. A friend told me about Alex (Gigi Homes and Construction). Alex and his guys quickly identified the problem. Unfortunately we had to demolish the entire shower. The plumbing was not done correctly.
The first thing that impressed me was when Alex came to our home to give an estimate. He listened to what we expressed we were looking for, and did not once try to sell us on anything we weren't interested in. At the return appointment when we signed our contract. We then set up a day and time to meet at the store to walk us around as we picked out our bathroom vanity, mirror shower and floor tile. Alex remained very patient with us the entire time as we struggled to find the perfect items which we had envisioned.
Every item of concern that we mentioned to Alex , his answer was always "that's no problem". After we made our selections, he walked out with us to our car and explained the rest of the process to us. From that point, everything moved like clockwork.
All of the workers were punctual, polite and professional! Always cleaned up prior to leaving each day. Alex was always on top of the project status and scheduling.
He definitely deserves a ton of credit for this happy customer! Not only was he a super easy person to speak with, but He was very kind, professional and thorough! He promptly responded to every call, email and text. Definitely a pleasure to work with!
I am sure I will have some needs in the future, and Alex (GIGI Homes and construction )will definitely be my first call! I already have a couple of referrals that will be contacting you very soon! Thanks again! It was a pleasure working with you!! I love my new bathroom!
Super, dependable family owned company. Does top notch work and great to work with. Very professional, and there to take care of your family's biggest investment Highly recommend this company.
Response from owner
Thank you Erika! We are glad to be of service!
I highly recommend GiGi Homes. The estimate was done by the owner and he stayed right on target. They crew is very skilled. They were efficient, responsive and easy to communicate with. Our siding and awnings look amazing! It feels like we are in a brand new house. Thank you GiGi Homes!!!
During the course of our project, GIGI maintained the highest standards of quality, value, professionalism, safety, and cleanliness. Our project was completed on schedule and under budget. When you hire GIGI HOMES and Construction, you are hiring more than a General Contractor; you are hiring a partner and an advocate for your dreams and goals.
We have a 120 year old brick home that needed a LOT of repointing of the brick. Alex came out, gave a fair estimate, and brought an excellent crew to accomplish the job. We were extremely pleased with their promptness, work ethic, and completed job. We highly recommend Alex and Gigi Construction.
I met Alex about a year ago. I'm a designer, and we've worked together to bring multiple projects to life. His clients have nothing but amazing things to say. He is knowledgeable, communicative, and genuine. He uses his knowledge of materials to help his clients create beautiful spaces that last. It's hard to find contractors who truly care but with GIGI Homes you can trust that you're in great hands! I look forward to all to working together for years to come!
Alex does great work and is fair.