Deck Building in Centreville, Virginia, and surrounding areas
Start doing more with your backyard by turning it into a usable space
Scroll to discover options, process, and pricing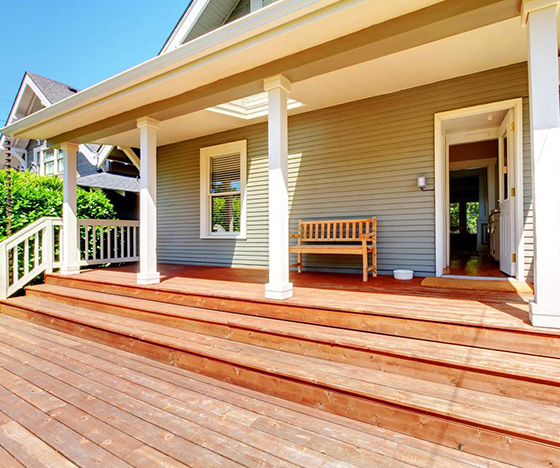 Add A new happy place to your home
Where is your happy place in your home?
Many people don't really have one. There isn't a place they can escape to and fully relax – except maybe in their master bathroom.
Without an escape, stress and frustration keep building. This isn't healthy or good for anyone, which is why people do a deck construction project.
You can enjoy the warm sunshine and fresh air, relax while stargazing, or even enjoy a nice dinner with your spouse. Decks are also great for hosting dinners and family time.
Let's build your new happy place.
Here are some of the most popular deck upgrades that homeowners like you are asking for:
Help your backyard be something more
What can you do with a backyard that's all grass and plants? Well, activities like 
watching your kids play and pets running around, having a picnic, or sunbathing. However, kids and dogs can't play outside after it rains (at least without a muddy mess), and you're not always in the mood of staying in the hot sun.
You can do these and more by adding a deck to your backyard! Imagine 
preparing dinner on the grill with your friends while your kids play safely on the deck. 
A new deck will take your backyard to the next level, and we're here to help you achieve that.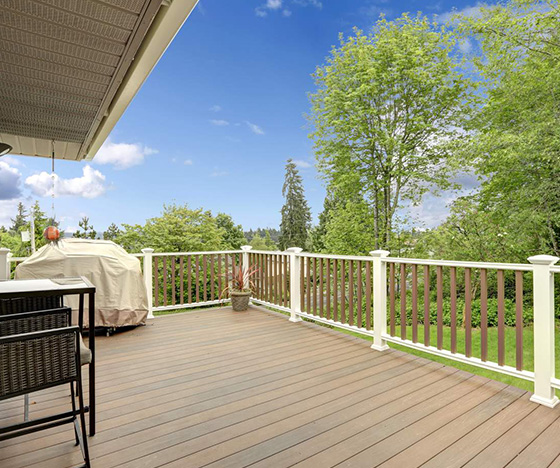 how Deck Construction Works
Here is a brief overview of the deck construction process we use to give all of our clients as smooth experience.

Fill us in on all of your project details on our contact form. We want to know all about your vision for your space and what you need from it.

We start remodeling your space into the area you need it to be. We'll work efficiently and quickly to get it back to you as soon as we can.

Now you and your loved ones can start using and loving the new space in your home. Get ready for your house to feel like home again.
You can trust GiGi Homes & Construction to give you a wonderful new space and a fantastic experience. Let's create an exceptional space for your home together.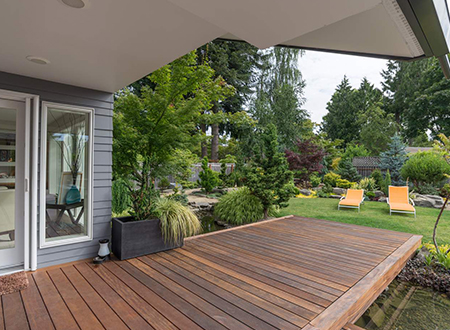 A 10x10 treated wood deck, including wood railings and small wood stairs.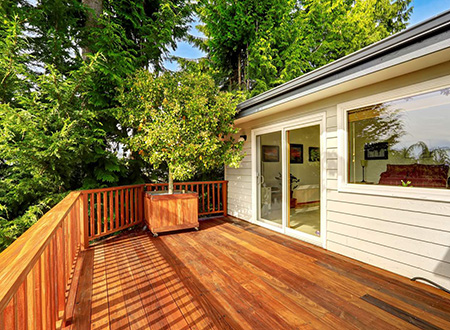 Average Deck Construction*
A 18x12 composite deck, including aluminum railings, fascia wrapping, and a set of stairs.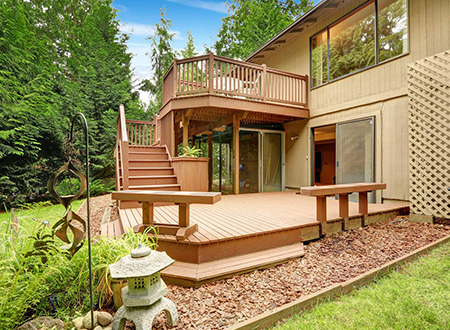 High-End Deck Construction*
A 16x20 high-end composite deck, including top of the line aluminum railings, wood fascia wrapping, stair wrapping, small wood landing, cocktail railings, and lifetime warranty on decking material.
*Prices are averages and may change depending on the size of your deck and your choice of materials, upgrades, and finishes. You'll receive an exact quote for your unique deck after the in-home consultation.
What our Remodeling Customers say
The well-being and comfort of you and all of our clients in Centreville, Manassas, and Fairfax, Virginia are our top priority. Read what other happy homeowners have to say about our remodeling services:​
Make Your Backyard A Delight With A Custom Deck