Home Remodeling in Centreville, Manassas, Chantilly, And More of VA
Have Every Room Serve Your Needs With A Home Remodel
Scroll to discover home remodeling options, process, and pricing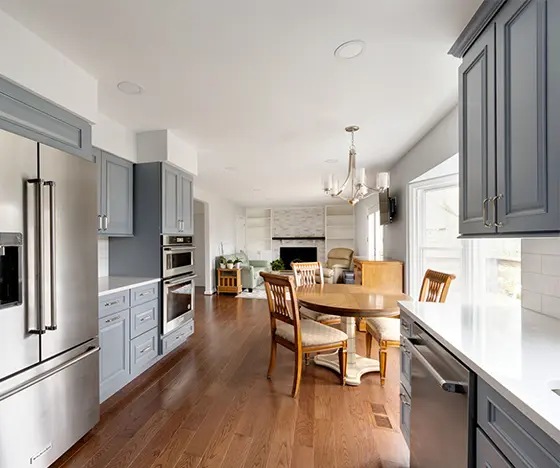 A Home That Grows With You
Styles and trends may come and go, but one thing remains constant: your need for a home that represents you. When you remodel it to meet your exact needs, desires, and lifestyle, the result will be a space that feels just right.
Taking on a home remodel also gives you the chance to get creative and customize your living space with unique design elements, from bold accent walls to custom cabinets and countertops – until your home represents you in every way.
Whether your home needs a full remodel or you're only looking to refresh certain spaces, we'll partner with you in making sure your home turns out perfect.
These upgrades will help you turn your home around, increase its value, and make it shine:
Extra Room And Functionality For All Your Needs
When you remodel your home, functionality can be greatly increased. Not only will your space serve your current needs better, you'll also be able to make plans for the future.
You may want to consider bedroom expansions, improved outdoor living spaces such as outdoor kitchens or firepits, creating an office space, or building a playroom for your children. Updating fixtures and adding extra storage can make a substantial difference in how a room is used and provide added comfort and convenience. 
All of these options can transform any house into a home where everyone feels comfortable and at ease.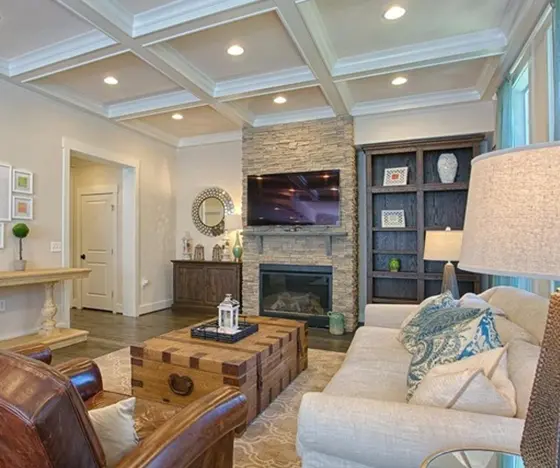 Home remodeling made Simple
A brief overview of how smoothly your home remodeling process will unfold.

Share your vision and ideas through our contact form. We'll get back to you with a phone consultation, and schedule an in-home visit to get to know you.

We start working on your home remodel until it's perfect in every way. We'll work efficiently and give you back your space as soon as possible.

Once we complete your project, get ready to live in a home that makes you feel proud, comfortable, and serves all your family's needs.
You can trust GiGi Homes & Construction to give you a wonderful new space and a fantastic experience. Let's create an exceptional home for you and your family.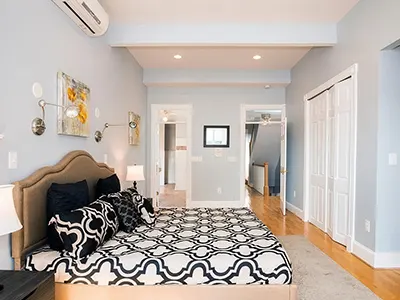 A basic home remodeling project can include new flooring, painting, and trim throughout the entire home, recessed lights, and a new master bathroom.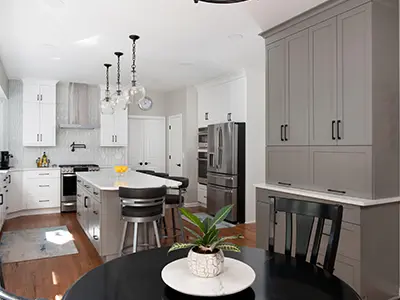 An average home remodeling project can include new flooring, painting, and trim throughout, recessed lights, a new master bathroom remodel, and a kitchen remodel.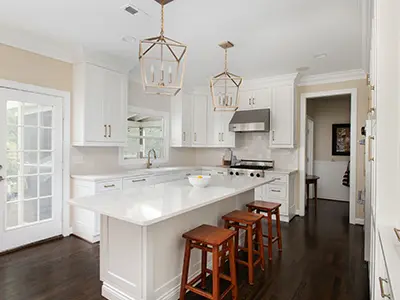 A high-end home remodeling project can include minor wall reconfiguration, full house repaint, new flooring and lighting, new trim throughout, and an average remodel for the kitchen and bathroom.
*Prices are averages and may change depending on the size of your home, your choice of materials, upgrades, and other specifics of your project. You'll receive an exact quote for your unique home remodeling after the in-home consultation.
Bathroom Remodel Cost Calculator
Let's start thinking about the budget for your remodel: it's common practice to spend between 5-10% of the home's value for a bathroom remodeling project. This means if you have a $700K home, you can plan to spend anywhere between $30K and $70K on your bathroom project.
Besides the overall look you're trying to achieve for your space, there are multiple factors that go into a full bathroom remodel:
Use our calculators to get a more defined idea of what your kitchen remodeling project will cost. We're here to help make this process both seamless and exciting!
Drag the sliders to adjust your values
What our Remodeling Customers say
The well-being and comfort of you and all of our clients in Centreville, Manassas, and Fairfax, Virginia are our top priority. Read what other happy homeowners have to say about our remodeling services:​
Have Your Home Reflect Who You Are With A Home Remodel Tailored To You