Bathroom Remodeling Cost in Oakton, VA
Want to learn more about the cost of remodeling a bathroom in Oakton? This guide is all you need!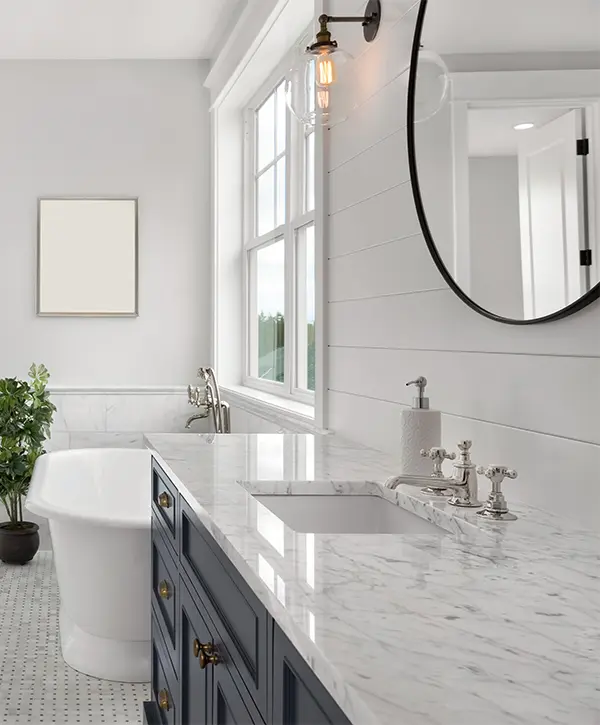 At GiGi Homes & Construction in Oakton, we specialize in bathroom remodels and can make your dream a reality. Our team of experienced contractors will collaborate with you throughout the process to ensure that all specifications are met for your future updated space. We strive for customer satisfaction above everything else, so you're guaranteed outstanding results! Take the first step towards transforming your home by connecting with us today! And if you're curious to find out more about pricing for a bathroom remodeling service in Oakton, VA, read on!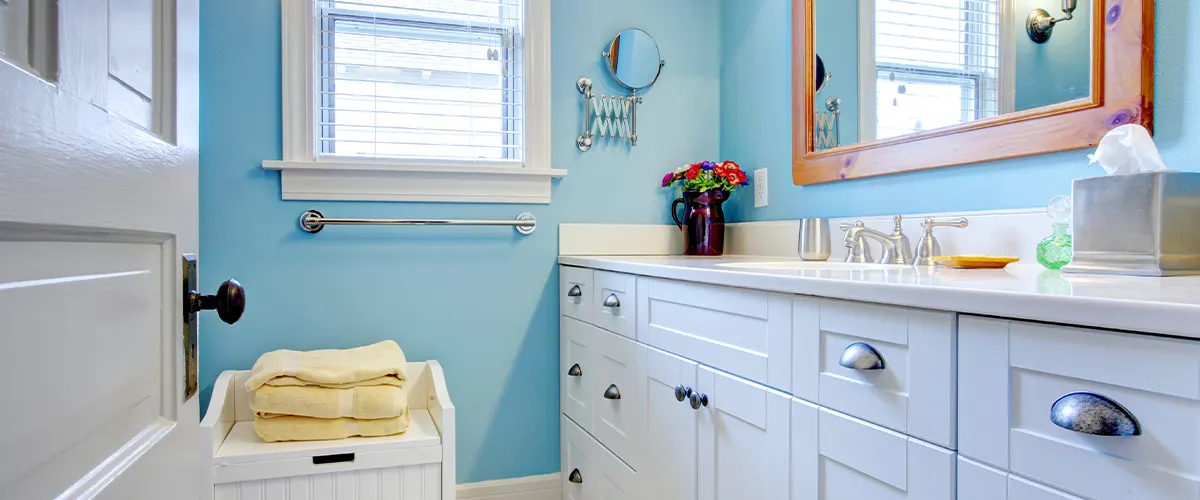 The Typical Bath Renovation Cost In Oakton
To get an idea of how much it will cost to remodel your bathroom in Oakton, there are a few things you need to take into consideration such as the size of the room, what type of materials will be used, and if you want any extras. Here is a rough average from your local residential bathroom remodeling contractor:
| Size/Category | Economy | Standard | High-End | Luxury |
| --- | --- | --- | --- | --- |
| Small Bathroom (5'x8') | $9k-$12k | $12k–$15k | $15k–$18k | $18k–$22k |
| Average Bathroom (10'x10') | $12k-$16k | $16k–$25k | $25k–$30k | $30k–$35k |
| Large Bathroom (14'x14) | $20k-$25k | $25k-$35k | $35k-$50k | $50k-$80k |
Gigi Home & Construction is your answer if you're seeking the most cost-effective and high-quality materials. Our customer care is unrivaled by any other contractor in Oakton or its vicinity, and we pride ourselves on it. Check out our bathroom remodeling offer!
Bath Renovation Cost In Oakton By Labor
Averages different professional services during a bathroom remodel – from plumbers, carpenters, electricians to designers, and builders.
Architects are needed for structural improvements such as adding a new wall or removing a load-bearing wall. They're the specialists who make sure your new area is structurally sound and that your project runs on time. 
The average cost of an architect's services varies from $65 to $250 per hour, with 10% to 20% of the total budget as a one-time charge.
If you want to avoid any potential problems and design a bathroom that fits the style of your home, it's best to hire a professional bathroom designer. The price for their services will depend on how experienced they are. 
A designer may cost 10-20% of your total budget for the renovation or a one-time fee of $300-$1500 for consultation.
Plumbers charge between $70 and $150 per hour, depending on the job. They will also charge for supplies above and beyond their labor.
Hiring an expert electrician costs anywhere from $80 to $150 per hour, with various expenses. It's critical that you protect the safety of your home, therefore choosing a professional is the finest alternative.
If you're going to have a custom vanity constructed, we recommend hiring a professional carpenter. Semi-custom or stock cabinets are considerably simpler to come by, so all you'll need is an installer. It costs around $90 per hour to produce cabinets that match your needs, style, and preferences perfectly.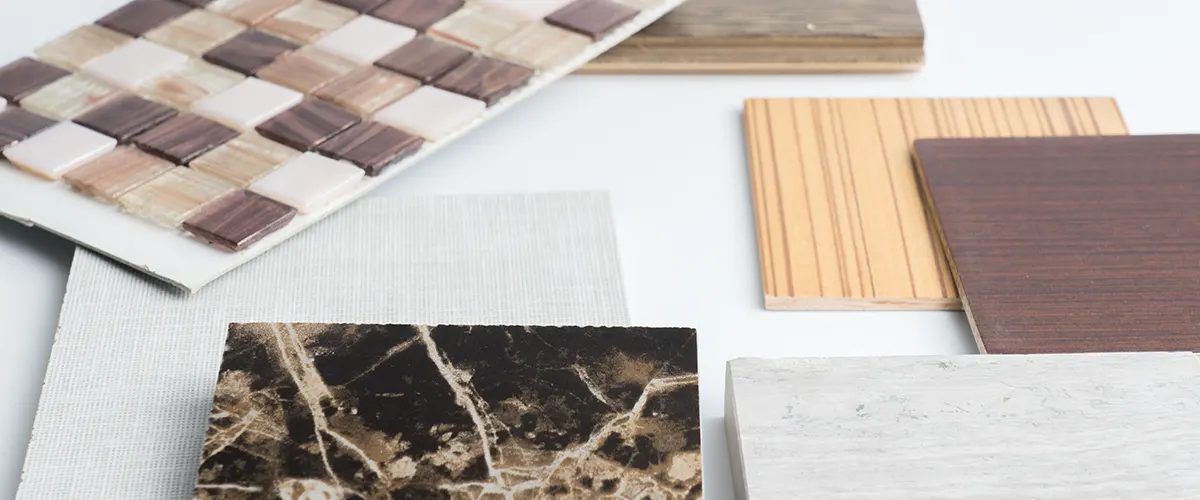 Types Of Bathroom Renovation Upgrades
Transform your bathroom so that it'll make you feel like you're staying at an exclusive resort, or craft an entirely new cozy ambiance – the choice is yours.
We want to help you find the best solution for your needs, so we'll go through all the options with you and help you decide which is the best for your new bathroom. Here are some of the most popular types of bathroom renovations:
During bathroom makeovers, homeowners often request vanities to enhance their room's function and aesthetics. Slab door styles with no hardware create a contemporary yet minimalistic ambiance, while hardwood varieties give off an inviting and cozy atmosphere. Vanities can be the perfect addition to any bathroom renovation project!
If you have a larger family or prefer having your own sink, double vanities offer several advantages. They provide extra storage space as well as an opportunity to fill any empty areas in your bathroom.
According to KCMA, semi-custom cabinets for your bathroom vanity bring the most ROI, so they're definitely an option worth considering.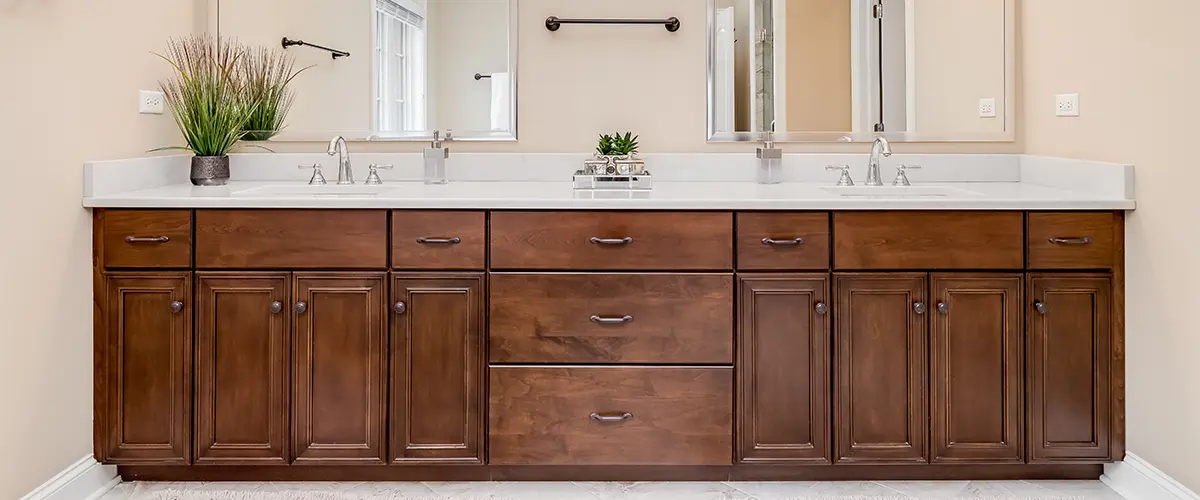 As you age and redesign your bathroom for increased safety, why not choose a sleek glass walk-in shower with tile surrounds instead of a traditional bathtub? This type of setup will provide greater stability and comfort so that you can enjoy bath worry-free.
When deciding what to do with your bathtub, consider both the financial repercussions and personal preferences. Understandably, some people choose to keep their existing tub because they appreciate taking hot baths – after all, it's a relaxing activity! Additionally, installing a freestanding tub does not significantly increase regular bathroom remodeling costs. So if you're considering renovating your master bathroom, consider these options.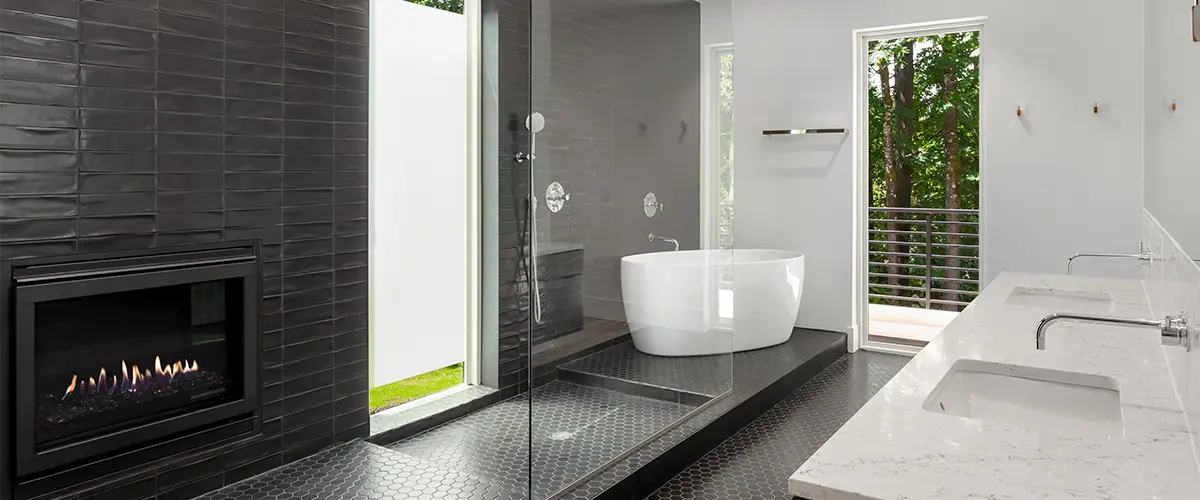 Our customers frequently upgrade their bathroom countertops to new vanities since they understand not only will the old ones likely be incompatible but also that any attempt at making them work would result in an odd aesthetic. When selecting material for your restroom countertop, quartz is vastly superior to options such as granite or marble; it's heat and water-resistant and low maintenance. Furthermore, when compared with natural stone alternatives, quartz won't necessarily wreck your budget.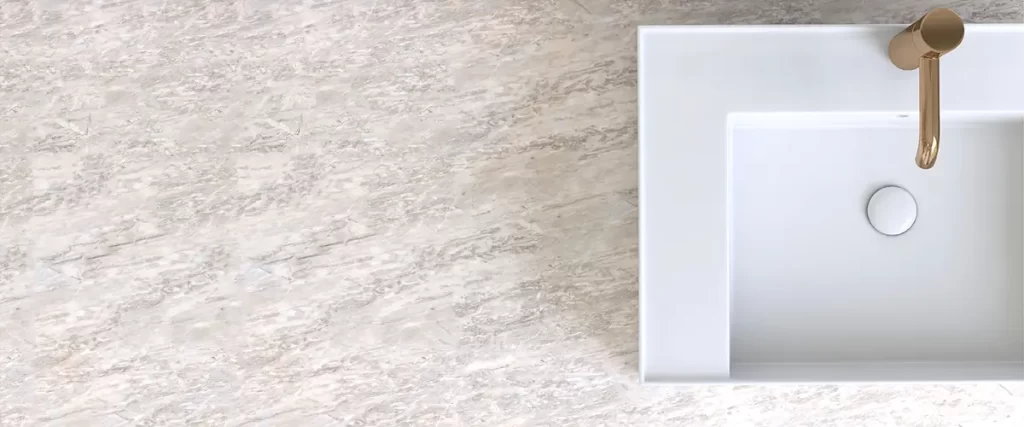 When renovating a bathroom in an older home with hardwood flooring, it's not recommended to keep the wood due to potential water damage and humidity. Tile flooring is a more practical option as it provides better functionality while still being cost-effective. Its effortless maintenance and durability make tile floors the ideal choice for bathrooms!
If you're looking for a luxurious option, marble slabs are the way to go. Although they might cost more upfront, these materials will add value to your home if you decide to sell it in the future. Other natural stones, such as granite and limestone, can also be used as alternatives – however, remember that their price tags tend to be higher when covering an entire flooring area.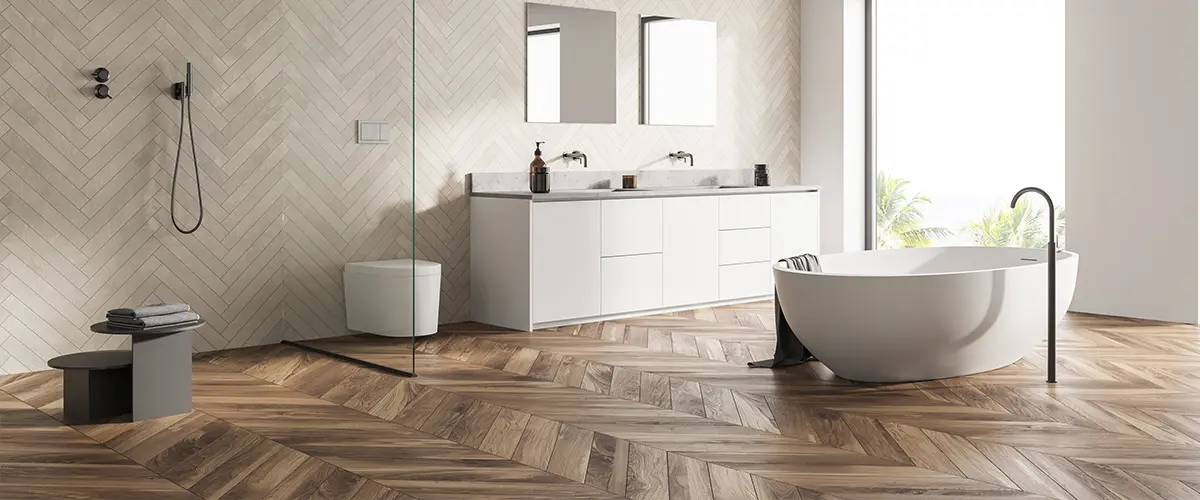 Other Features And Upgrades
Bring Back The Relaxing Feeling In Your Bath
Ready to make your bathroom a place of luxury and relaxation? We are the go-to pros for top-tier remodeling in Oakton, Virginia. Our work has helped transform hundreds of bathrooms into havens of comfort and beauty – making them ideal places to start AND end each day! Let us help you create an oasis in your very own home.
Transform your bathroom today with us! A place where you can relax and feel comfortable should be a priority, especially if it's the first room that greets you in the morning and the last one to bid farewell.
We are proud to share that many of the people in this community have already replaced their bathrooms through our assistance. Let us help you experience true satisfaction as your neighbors did!
Get A Bathroom You Can Be Proud Of!
If you're looking for a bathroom remodel in Oakton, VA, you're in the right place! At GiGi Homes & Construction, your absolute satisfaction with the completion of your bathroom renovation is our top priority.
Our team members are experienced professionals and will strive to ensure that all aspects of your project run smoothly so you can achieve the exact outcome you want for your remodel. With years of experience on a multitude of projects in their tool belt, they're guaranteed to give you unparalleled service!
Get ready to receive:
Your New Bathroom Awaits You!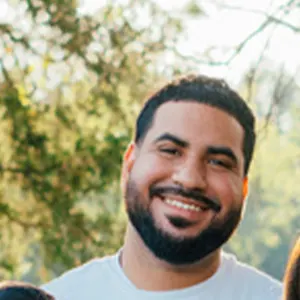 Alex Bautista, owner of GiGi Homes And Construction