The Best Bathroom Remodeling In Chantilly
If you're ready to remodel your bathroom in Chantilly VA, you're in the right place!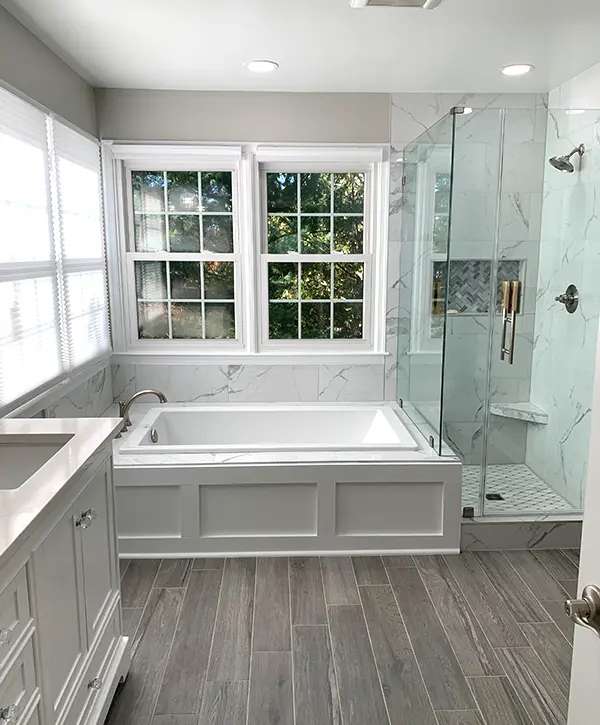 If you're looking for a Chantilly bathroom remodeler to begin a project, you've come to the correct spot! Your bathroom makeover with us will go smoothly and problem-free, while our client service will be prompt and courteous.
At our company, we go above and beyond for our clients. We're leaders in the industry when it comes to kitchen remodeling and bathroom renovation services. This is because home improvement isn't just a job for us–it's our passion. And nothing makes us happier than taking a homeowner's vision and turning it into reality. So if you're ready to enjoy your dream kitchen or bath, GiGi Homes & Construction is here for you!
A Bathroom Remodel That Sets The Bar For Excellence
Get Your Premium Bathroom Remodeling In Chantilly VA
After all, you spend a substantial amount of time in your bathroom every day- don't you want it to be both attractive and practical? A guest bathroom must go beyond baseline standards in order to offer your friends a pleasant experience in your home.
Seeking assistance from professional home builders like GiGi Homes & Construction will help ensure that your master bathroom meets (and even exceeds) expectations by adding personalized touches. For any bath or kitchen remodel services, we're the professionals you're looking for.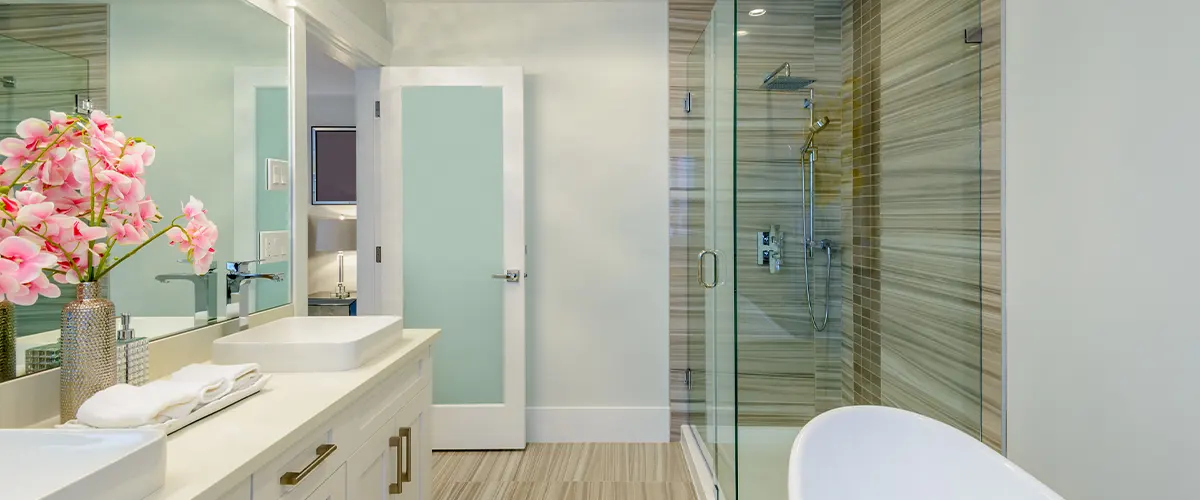 Chantilly Homeowners Are Falling In Love With Their Master Bathroom Remodel!
There was a plumbing issue in my basement bathroom where the bathroom was letting off a sewer smell. A friend told me about Alex (Gigi Homes and Construction). Alex and his guys quickly identified the problem. Unfortunately we had to demolish the entire shower. The plumbing was not done correctly.
The first thing that impressed me was when Alex came to our home to give an estimate. He listened to what we expressed we were looking for, and did not once try to sell us on anything we weren't interested in. At the return appointment when we signed our contract. We then set up a day and time to meet at the store to walk us around as we picked out our bathroom vanity, mirror shower and floor tile. Alex remained very patient with us the entire time as we struggled to find the perfect items which we had envisioned.
Every item of concern that we mentioned to Alex, his answer was always "that's no problem". After we made our selections, he walked out with us to our car and explained the rest of the process to us. From that point, everything moved like clockwork.
All of the workers were punctual, polite and professional! Always cleaned up prior to leaving each day. Alex was always on top of the project status and scheduling.
He definitely deserves a ton of credit for this happy customer! Not only was he a super easy person to speak with, but he was very kind, professional and thorough! He promptly responded to every call, email and text. Definitely a pleasure to work with!
I am sure I will have some needs in the future, and Alex (GIGI Homes and construction) will definitely be my first call! I already have a couple of referrals that will be contacting you very soon! Thanks again! It was a pleasure working with you!! I love my new bathroom!
Type Of Upgrades And Materials
With so many options for bathroom upgrades and materials, it may be overwhelming to try to make a selection for a complete renovation. Luckily, our specialists are here to help you choose the best materials for your home during an on-site visit. These are some of the most common upgrades you can get:
Cabinets are one of the most frequent modifications in Chantilly bathroom renovations. Not only does this provide more storage, but it also adds to the room's atmosphere. For a master bathroom, a double vanity might be ideal while a basic bespoke model is sufficient for guest bathrooms.
If you want to create a memorable powder room, use striking materials like hardwood for your vanity. A plywood and MDF vanity will also save you money without sacrificing style. Don't forget to ask your professional bathroom remodelers for more design ideas! With years of experience in the business, they can help turn your dream space into reality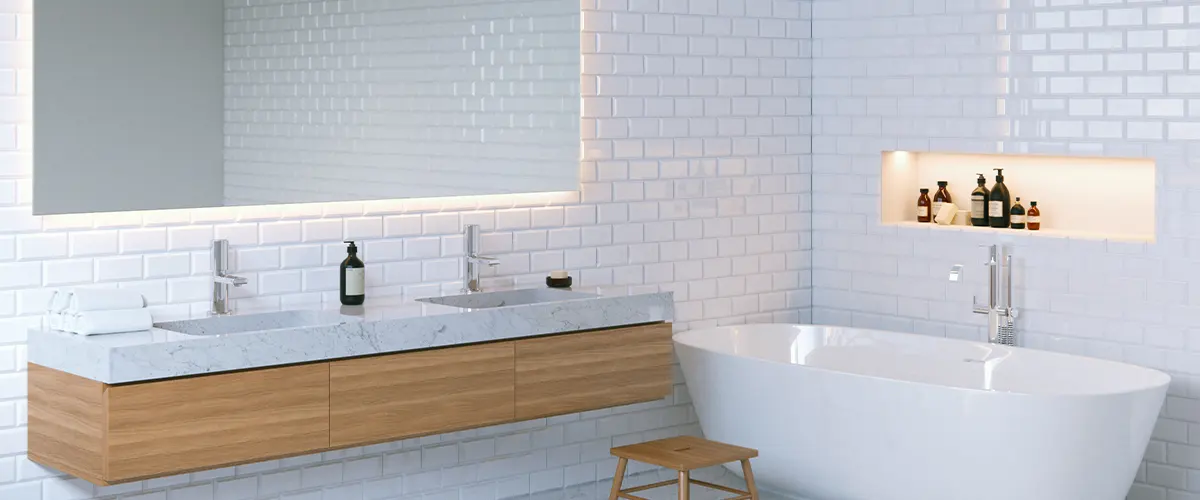 The mood in your bathroom may be ruined by the quality of the flooring. A decent floor might assist to link all elements and offer a smooth transition from one area to the next. For people who want something a little more elegant, luxury vinyl planks or tiles (LVP and LVT) are frequent selections. Even though hardwood floors appear beautiful, bathrooms may not be the greatest location for them because they don't keep moisture well.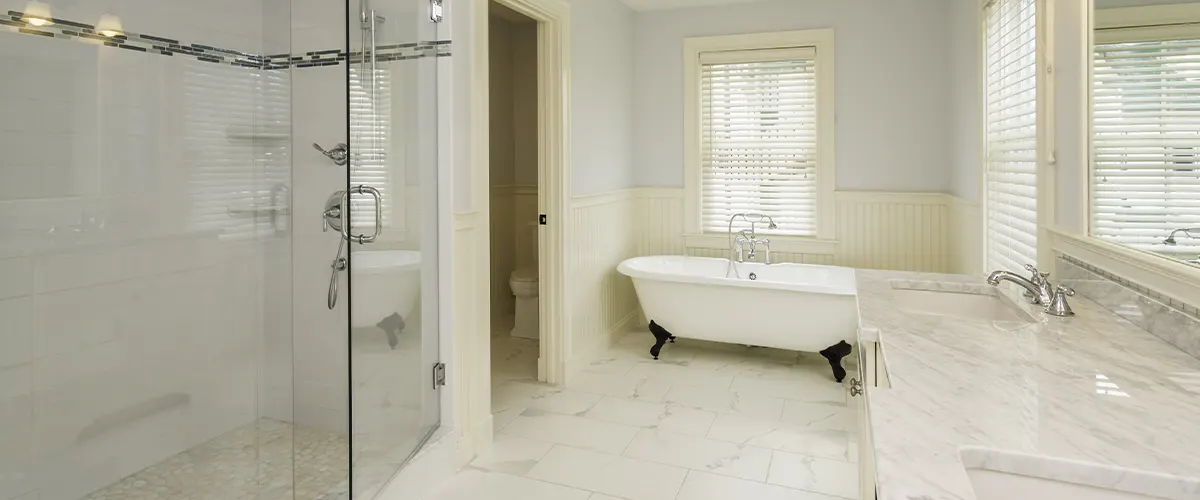 We can help you find the perfect bathroom countertop that is both low-maintenance and aesthetically pleasing. Your bathroom countertop should be durable and resistant, while also matching the style of the rest of your bathroom. Whether you want it to be a focal point or accent piece, we will help you find what you are looking for.
Quartz is without a doubt the finest countertop material available. A man-made stone that has all of the advantages of natural stones without any disadvantages. Quartz is durable, crack-resistant, mold and mildew-resistant, and it's simple to keep clean since it has a smooth surface. If you're looking for a new countertop, granite or another natural stone like soapstone or marble are always excellent options.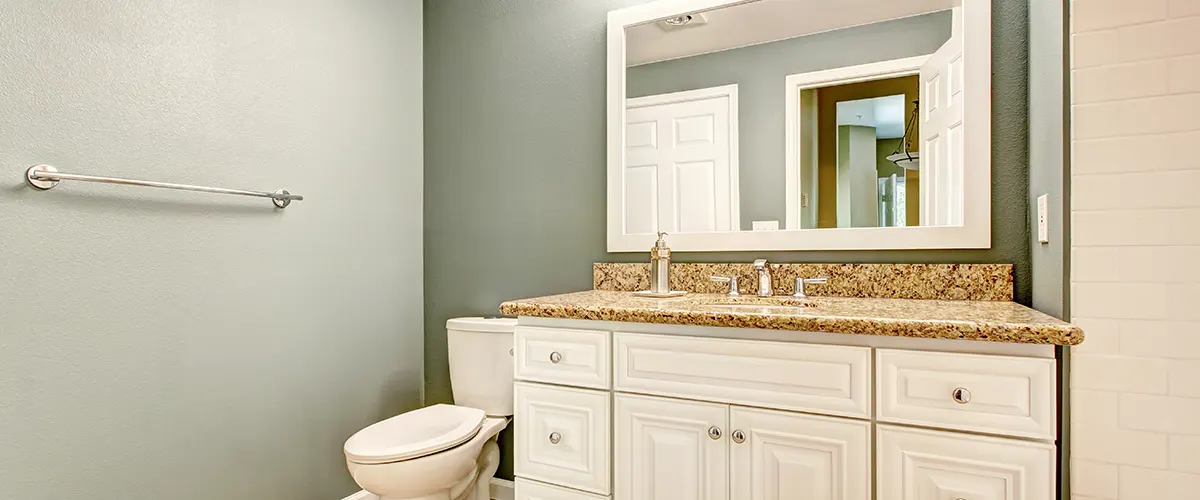 Sinks are essential in both the kitchen and bathroom, but they have different needs. A kitchen sink must be mobile and able to accommodate large pots and pans, whereas a bathroom sink must be attractive. Undermount sinks and vessel sinks are the two most popular types of bathroom sinks.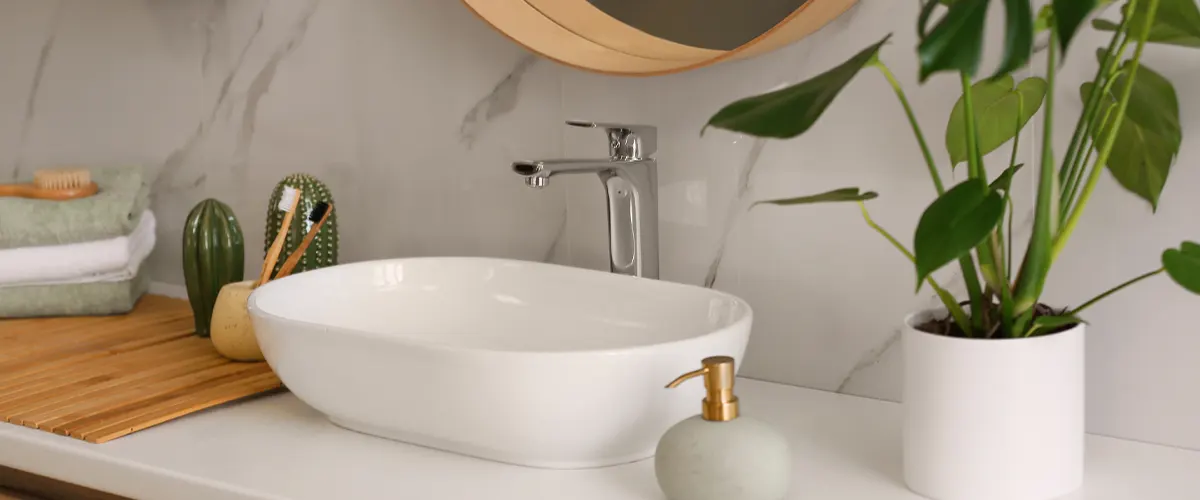 Vessel sinks can add a touch of beauty to any bathroom. They are simple in design and can be used in a powder room, laundry room, or small bathroom. vessel sinks come in different colors and shapes to match your style.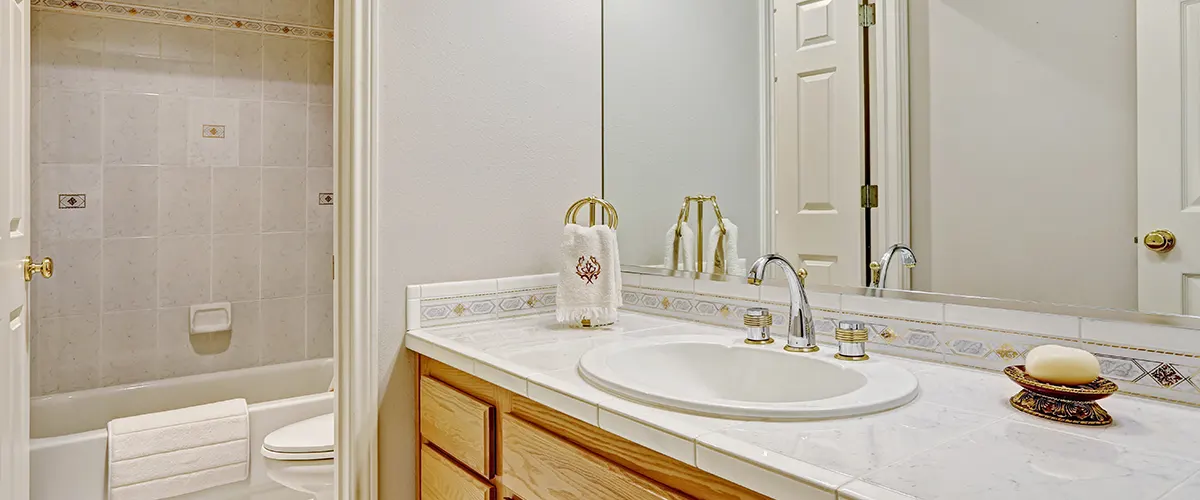 Undermount sinks offer a more consistent countertop surface and are generally more attractive than in-counter sinks. It's both more expensive and more difficult to install, necessitating regular maintenance. In contrast, undermount sinks are beautiful and can substantially enhance the function of your bathroom..
Ideas For Your Upcoming Bathrooms Remodel In Chantilly
Bathroom remodeling trends are always changing, but your bathroom should represent you, and most of all, serve your needs. Browse our bathroom remodeling portfolio below to prepare for you upcoming bathroom remodel.
Renovations Are A Great Experience With The Right Bathroom Remodeling Company
In order to make your life simpler, start your bathroom remodeling in Chantilly with a method that is stress-free. We want to take away the tension and concern that come with any bathroom or powder room renovation so you may enjoy a pleasant and worry-free experience.

Fill us in on all of your project details on our contact form. We want to know all about your vision for your bathroom.

We start remodeling your bath into the area you need it to be. We'll work efficiently and quickly to get it back to you fast.

Now you and your loved ones can start using your new bathroom. Get ready for your house to feel like home again.
Frequently Asked Questions
The fee for redoing your bathrooms varies largely based on numerous considerations, such as the bathroom's square footage, fixtures, and amenities. In Chantilly VA, homeowners usually spend $35k dollars for a regular-sized bathroom with 70 square feet. If you want a posh renovation, however, be prepared to fork out over $60 thousand. On the low end of things, some people only spend around $15k for a simple makeover.
We'll look at your property in detail to determine its value and provide you with the most up-to-date, honest price possible. We'll give you a price quotation that is as accurate as possible so you know how much money you'll need for your bathroom or kitchen makeover. Our specialists will give you the best cost-effective choices for your home so that you are certain that your money was well spent.
Generally, a small bathroom renovation will only take two weeks–that is if there are no hiccups like needing to completely redo the layout. Our average remodels usually progress within one month while more extensive renovations of bigger bathrooms can last up to two months. Your consultant will go over a step-by-step timeline of how your project will develop during your consultation so that you know what to expect.
Bathroom remodeling is one of our specialties, and our Chantilly bathroom remodeling professionals are qualified, insured, and experienced in every area of the job. With our bathroom remodeling services, we're all committed to creating your ideal environment a reality.
The Best Time To Kick-Start Bathroom Remodels In Chantilly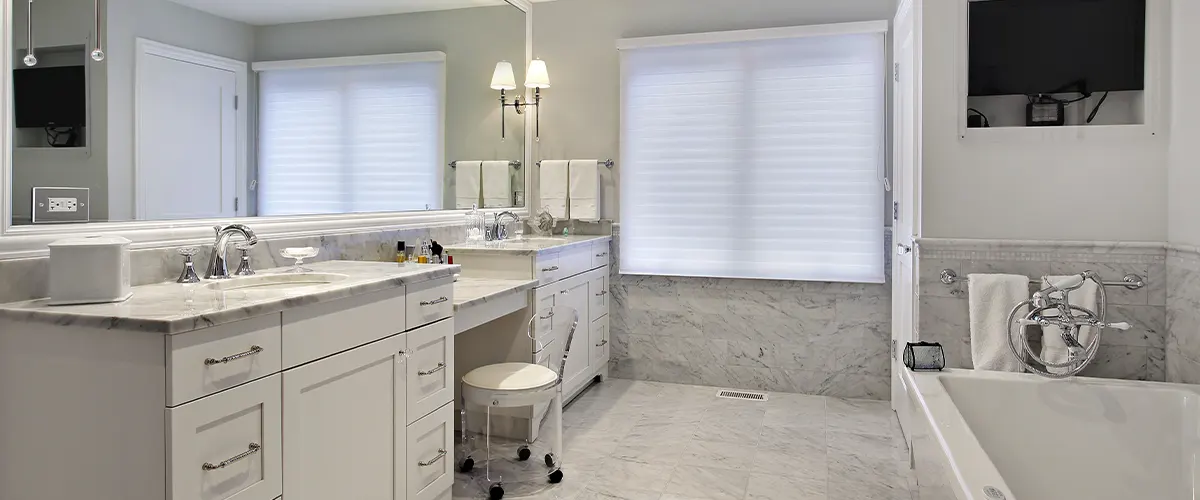 Whether you're looking to sell your home quickly or not, a bathroom renovation is always a good investment. It not only increases the value of your property but also makes life more convenient and pleasant. You've made an excellent decision if you're remodeling your bathroom for practical reasons.
With GiGi Homes & Construction, you'll get the most pleasurable contracting experience possible in Chantilly. We're your go-to bathroom and kitchen remodeling contractors for a smooth and premium experience.
Enjoy A Premium Bathroom Remodeling Project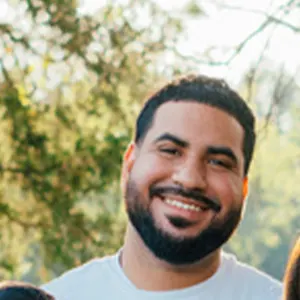 Click here to get started on your bath remodeling project in Chantilly now. Or talk directly to the owner of GiGi Homes & Construction at (703) 675-7574 to kick-start your project.
Alex Bautista, owner of GiGi Homes And COnstruction