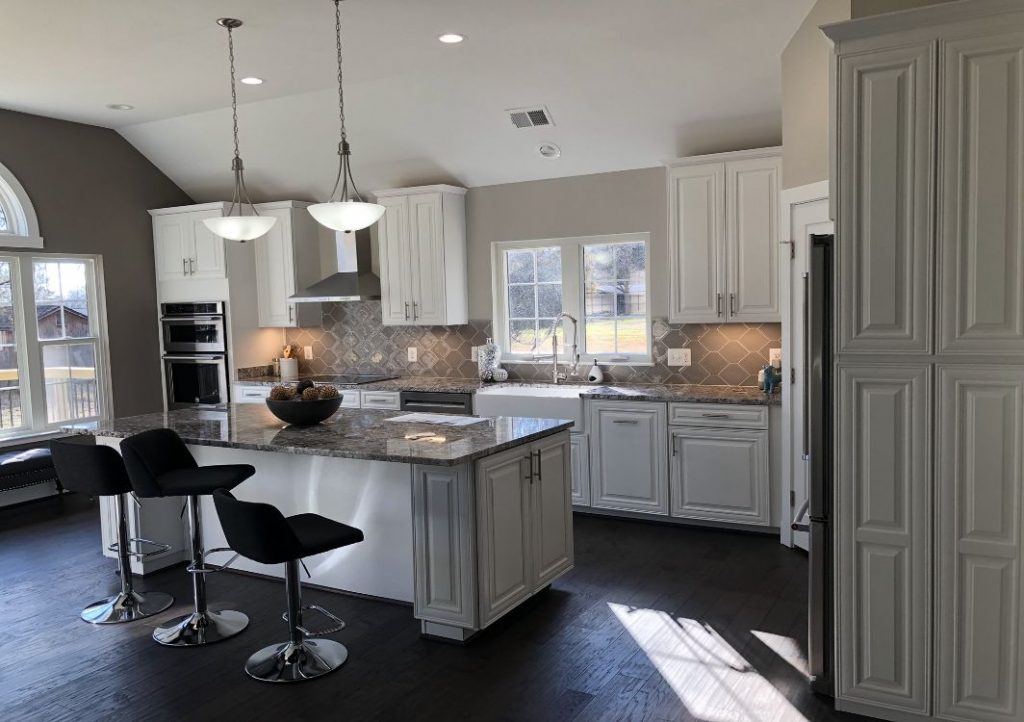 Nothing enhances your home quite like choosing the right kitchen island lighting. Around these spaces, you can cook, entertain guests, and relax. Whether day or night, you deserve quality lighting that suits your preference.
No two kitchens are truly the same. That is why finding the right lighting solution can be challenging. To get the best look for your space, take advice from remodeling experts at GiGi Homes & Construction.
Below is a list of excellent lighting considerations to boost your kitchen experience.
The Impact of Kitchen Island Lighting
Kitchen island lighting isn't just another bulb you flip on when entering the room. This ambient light puts the centerpiece of your kitchen on full display. That is why choosing the right fixtures and lighting scheme is essential.
Good island lighting will always provide subtle brightness to the countertop. This way, you can cook and eat without blinding fluorescents shining down on you.
Consider choosing a lighting scheme that compliments your wall and countertop colors. Bright marble counters will likely need a different light solution than darker granite ones.
Homeowners should know their options before installing new kitchen island lighting.
What Should I Consider When Choosing Light Fixtures?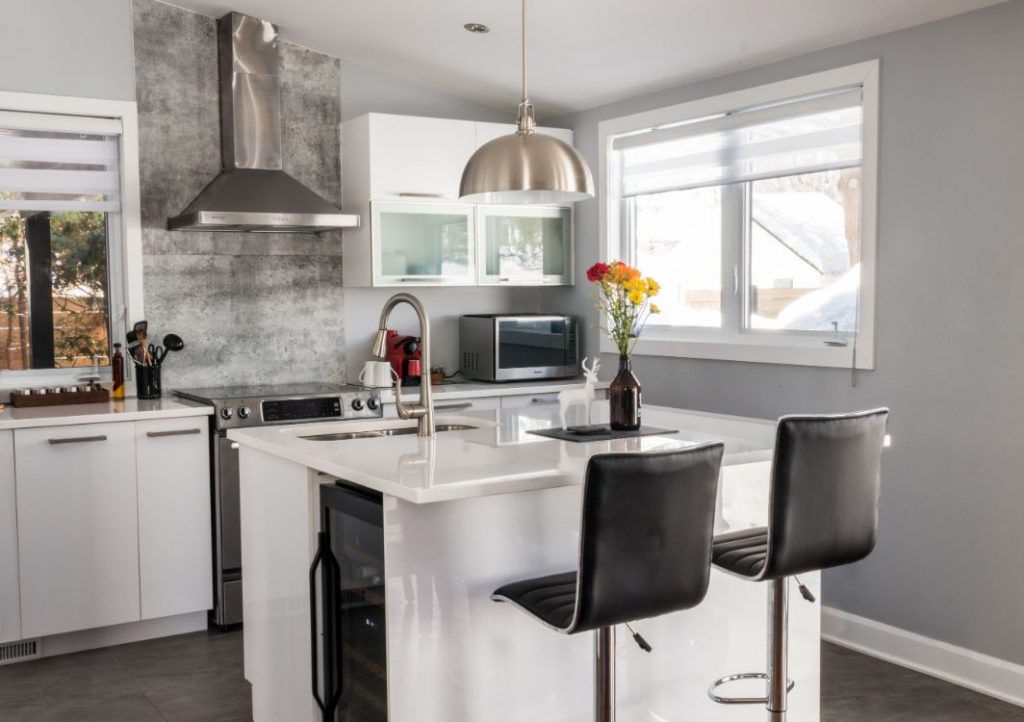 Picking the right light fixture depends on several factors, and you'll want to pay close attention to the style of your kitchen. Several elements will determine which installation matches the space best:
Countertop material and color
Cabinet style and color
Splashback and wall material
Amount of natural lighting from your kitchen windows
Space in the kitchen
Appliances
Kitchen island size and shape
Don't let these considerations overwhelm you. Homeowners can work with a kitchen remodeling specialist to help them determine a fixture style that fits.
What Are Pendant Lights?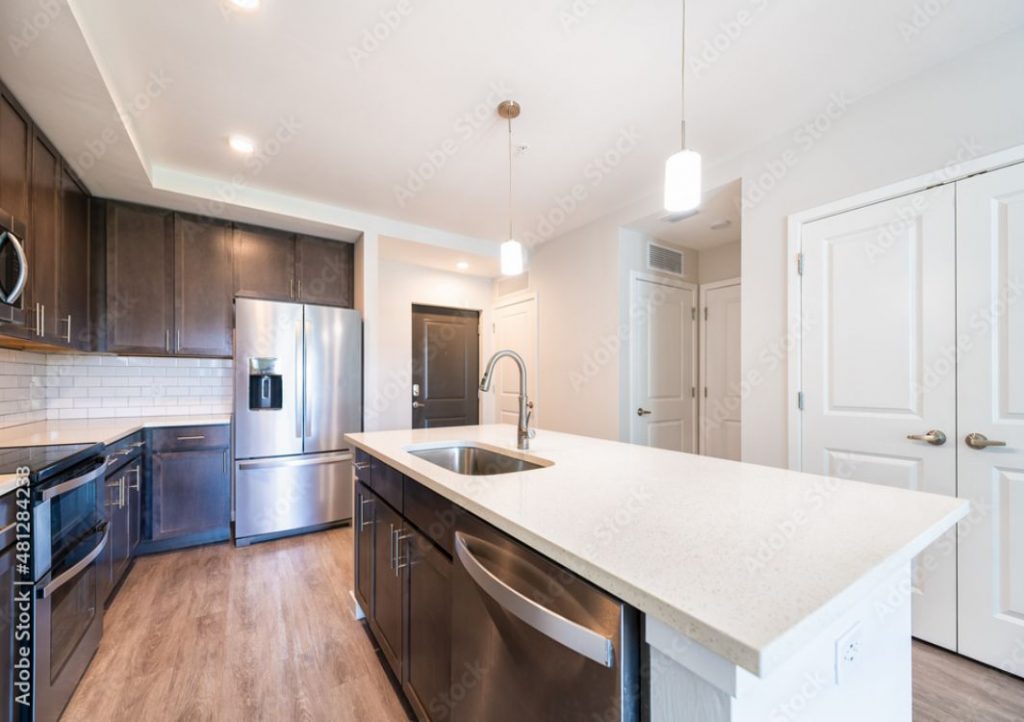 Pendant lights hang over kitchen islands, typically by a long base or chain. Some people consider these lighting fixtures to be works of art themselves. You can find a pendant fixture in nearly any shape or style.
For modern homes, a beautiful brass or copper pendant fixture might look lovely over marble islands. Rustic-style homes could benefit from fabric lampshades or glass sconces.
Decide how many pendants you need for your island. Extended countertops may require two or more light fixtures, but smaller surfaces may only need one.
You can enjoy countless options when improving the quality of kitchen island lighting.
What Is Chandelier Lighting?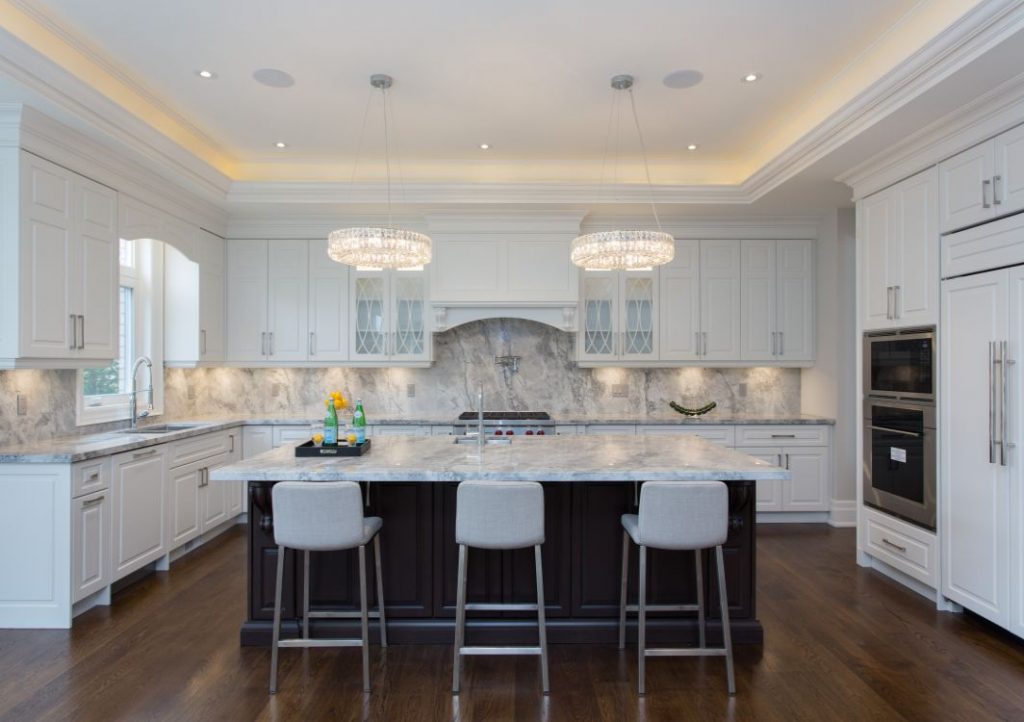 Chandeliers are similar to pendant lighting in that they hang from the ceiling above the island countertop. Unlike pendants, however, they typically provide light from several bulbs fixed on arms around the base.
Chandelier fixtures can help create an elegant environment in the kitchen. Homeowners can also enjoy numerous sizes and styles to fit their needs. Whether you have a contemporary or traditional home, a chandelier fixture can spice up the space.
Should I Install LED Lights?
LED lights in kitchens are popular for contemporary homes, yet all homeowners can use this technology to boost their room's look.
These bulbs offer low wattage and high-efficiency lighting to the space so you can avoid overbearing brightness. You can install LEDs to create beautiful ambient lighting under or around the island cabinet box.
You can also install recessed LEDs that work great in corners or crevices around the ceiling and cabinets. LED owners enjoy choosing from dozens of colors and brightness settings. You can create stunning effects in your kitchen with this method.
LEDs also enhance the natural lighting in the room. They can cover corners and seamlessly brighten spaces the sun may not reach. This method works great for those who prefer not to use unconventional colors for their kitchen island lighting.
How Low Should I Install My Pendant Fixtures?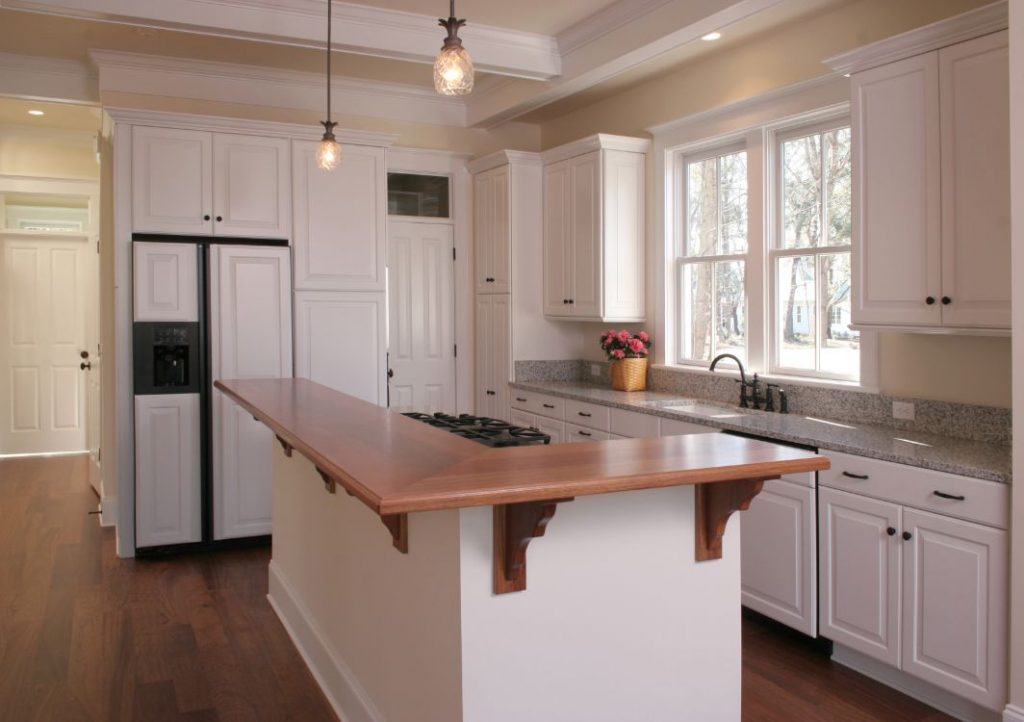 Choosing the right height to install your pendant fixtures will mean the difference between beauty and annoyance. Always be sure to measure your island correctly for the best results.
It is best to keep your fixture at least 30 to 32 inches above your countertop. This practice reduces the risk of running into the lamp and disperses the light efficiently across the countertop.
For multiple fixtures, keep them at least 30 inches apart. By following these methods, you will maintain symmetrical beauty in the room. You also won't spend more money than you should to brighten up your kitchen.
What Should I Know About Upkeep?
Cleaning your lighting fixtures is as simple as replacing bulbs and dusting like you would any other lamp. However, make sure you use a microfiber cloth to clear dust and debris without scratching the material.
Scratches and dirt will create inconsistent patterns across the room for glass fixtures. Keep up with regular cleaning to get transformative kitchen island lighting.
Should I Hire Help To Install My Island Lighting?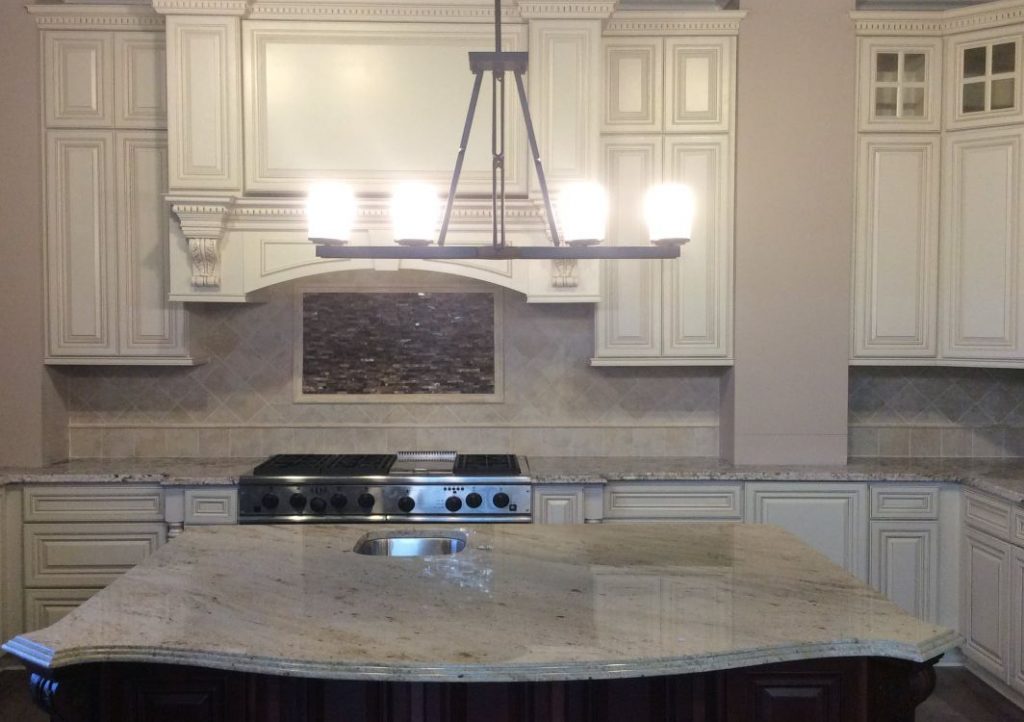 Hiring help will significantly improve your kitchen lighting success in almost all circumstances. Quality kitchen design schemes require a degree of nuance to achieve stunning results. The wrong placement of a chandelier or pendant can create an off-putting look.
By enlisting professionals, you avoid the hassle of measuring and installing complicated features. You can save money by working with experienced designers. Professionals will already have the wisdom of working with this material before starting.
Get the Lighting You Deserve
Now that you have everything you need to know about kitchen island lighting, let's begin the next steps. GiGi Homes & Construction offers hundreds of residents amazing kitchen remodels that improve their comfort. Our team consists of certified installation specialists and electricians that will transform your space into the kitchen of your dreams.
You can start by reaching out for a quote. Our friendly representatives communicate pricing clearly, so you know what to expect. We value our customers and their property, which is why we guarantee satisfaction for every project.
Are you unsure of which kitchen island lighting style to choose? Let us help during a comprehensive consultation. During this discussion, we will help determine the layout, materials, and more so you can avoid the hassle of doing it alone.
Contact GiGi Homes & Construction in Centreville, VA, today for your quote by filling out our contact form. Let us help you transform your kitchen!