Are you considering tub to shower conversion? A bathtub can take up a lot of space in a bathroom, and for many people, it's just not practical anymore. Converting your tub to a spacious and luxurious shower is the perfect way to update your bathroom without spending a lot of time or money. In this article, we will walk you through the process step-by-step so that you can see just how easy it is!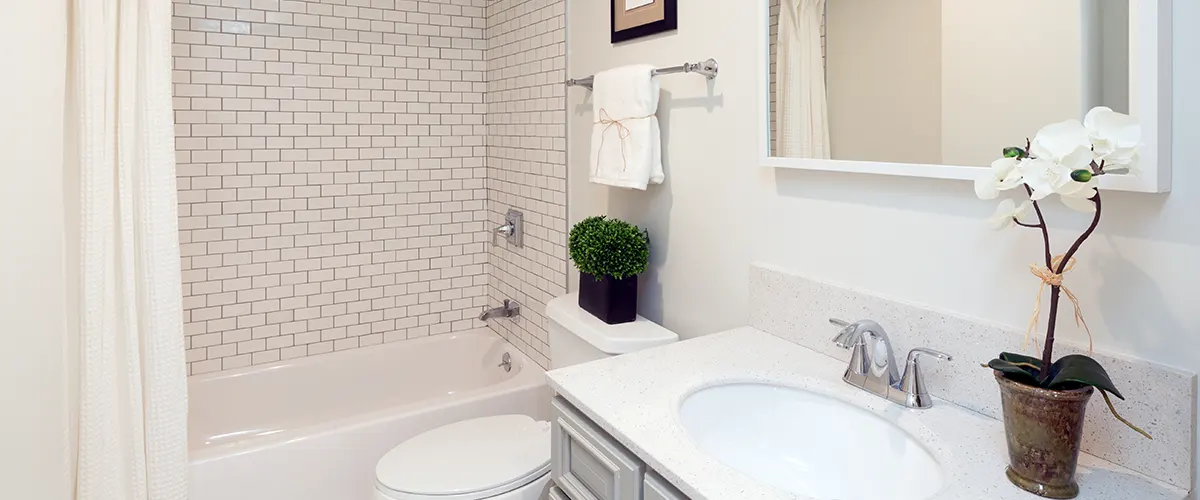 The Many Benefits of a Tub to Shower Conversion
For many homeowners, the tub is one of the least-used features in their bathroom. If you find yourself rarely if ever stepping into your tub, then it may be time to consider a tub-to-shower conversion. There are many benefits that come along with such a conversion, including increased space, improved safety, and enhanced resale value. Keep reading to learn more about the benefits of a tub-to-shower conversion.
One of the most common reasons for choosing a tub-to-shower conversion is increased space. Tubs can take up a lot of valuable real estate in your bathroom, especially if you have a small bathroom, to begin with. Converting your tub to a shower frees up that extra space so that you can make better use of it. This is perfect for homeowners who are looking to create a more open and airy feel in their bathroom or who simply want more storage space.
Another benefit of converting your tub to a shower is improved safety. It can be difficult and dangerous to get in and out of a bathtub, especially for seniors or those with mobility issues. A shower is much easier and safer to use, which can give you and your family peace of mind.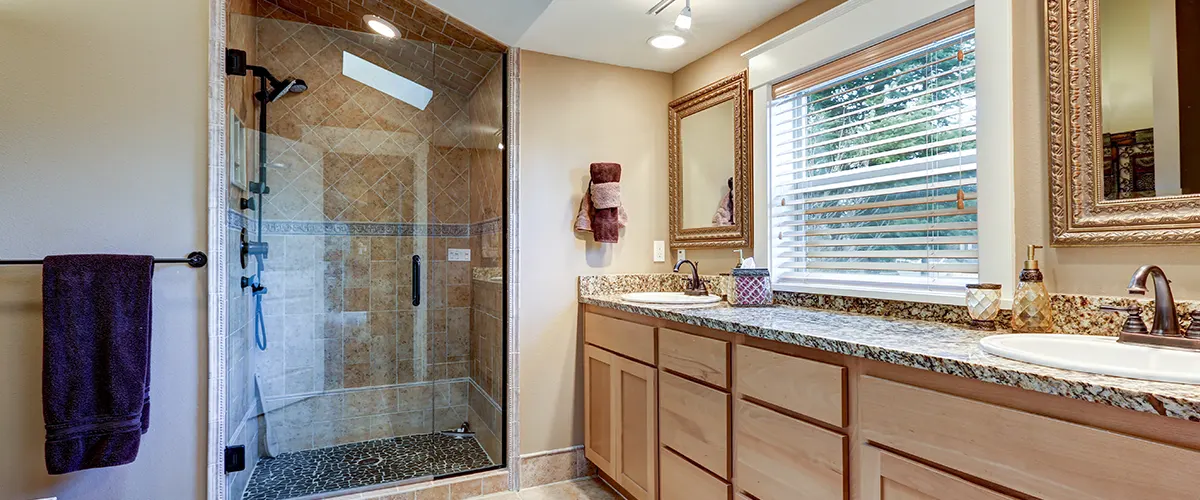 If you're thinking about selling your home in the near future, then you'll be happy to know that a tub-to-shower conversion can enhance your home's resale value. According to the NKBA, in today's market, many homebuyers are looking for homes with modern bathrooms that don't include a bathtub. By converting your tub to a shower, you'll be able to appeal to this wider pool of buyers and potentially get more money for your home when it comes time to sell.
How to Convert Your Existing Tub to a Shower
Have you been wanting to get rid of your tub and replace it with a shower, but aren't sure how to go about it? Don't worry, you're not alone. Many homeowners have made the switch from tub to shower, and the process is really not as difficult as you might think.
Below, we'll walk you through everything you need to know in order to make your tub-to-shower conversion a success, from installing a wall surround system to converting your only tub into the perfect shower for your existing bathroom.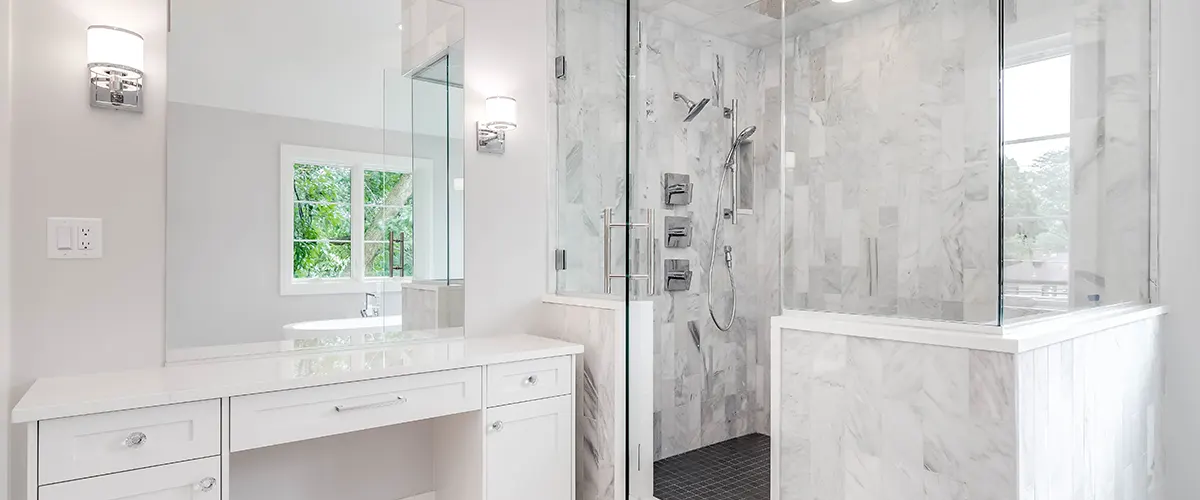 1. Remove the tub fixtures (this includes the faucet, spout, handles, etc.). Be sure to turn off the water supply before removing anything. You may need a wrench or pliers to remove certain components.
2. Remove the surround (this is the paneling that surrounds the tub). You will likely need a screwdriver for this step.
3. Use a hammer and chisel to remove any mortar or caulk that is holding the tub in place. This step may take some time and elbow grease, but it's important to make sure that the tub is completely removed before moving on.
4. Install support beams in the framing around the shower area (this will provide support for the new shower base).
5. Install the new shower base (be sure to use waterproof sealant around the perimeter).
6. Install new plumbing fixtures (shower heads, handles, etc.).
7. Replace or install new surround paneling (this can be tile, acrylic, glass, etc.).
8. Apply waterproof caulk around all edges and seams, then apply grout (if using tile).
9. Turn on the water supply and test out your new walk-in shower!
10. Enjoy your bathtub conversion and newly converted shower!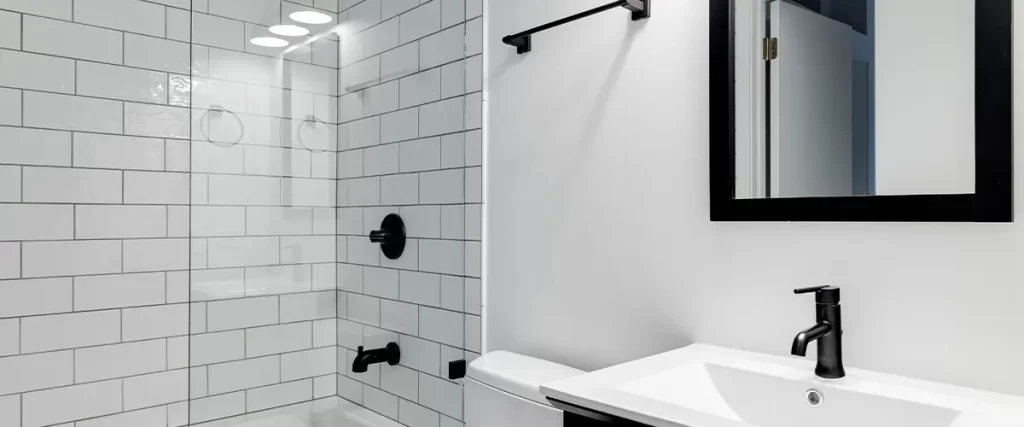 If you're considering a tub-to-shower remodel conversion for your home, our team at GiGi Homes & Construction can help. We have years of experience in bathroom remodeling and can walk you through every step of the process, from choosing the right conversion kit to ensuring the finished product is just what you wanted. Contact us today for a free consultation and estimate – we look forward to hearing from you!