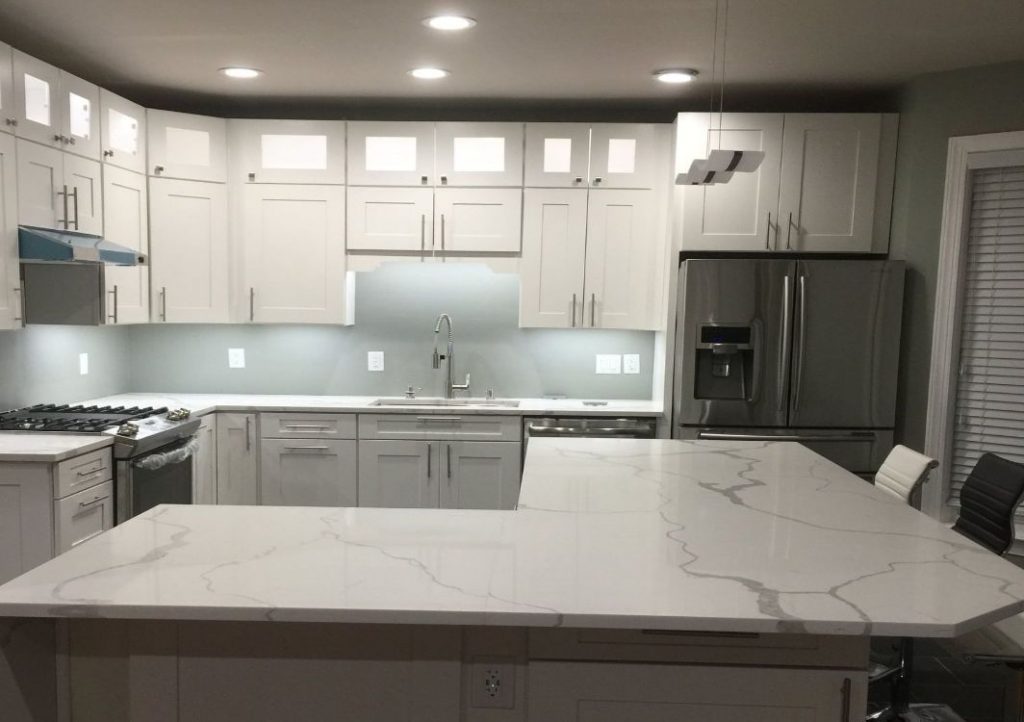 Are you about to start on a new kitchen countertop replacement project? If so, consider selecting from the many options homeowners today enjoy most. It's time for you to create a beautiful new space with the proper materials.
A kitchen countertop is an attractive feature that provides both aesthetics and functionality. When choosing a countertop material, you should keep several factors in mind.
Below are some great ideas for kitchen countertop replacement options. Read more so you can start your new replacement with confidence.
Choosing Materials for Countertops in Kitchens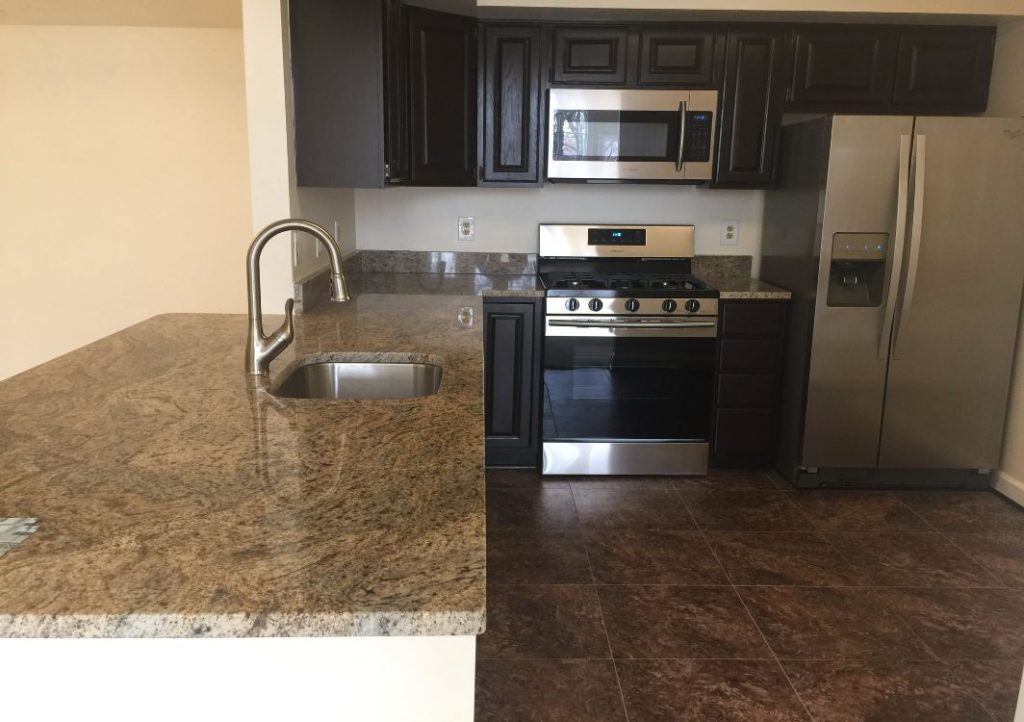 Choosing materials for countertops in kitchens depends on size, style, and purpose. Many individuals prefer replacements that are in tune with the room's aesthetic. The best way to determine what material you need is by first looking at what you already have.
Inspect your current countertop installation. Is it a solid-surface counter or screw-into-place installation? You may want new material depending on how you use the space.
For example, hardstone surfaces can succumb to cracking and pitting. In this case, you may want your kitchen countertop replacement to be a laminate solution.
Check other features of the kitchen as well. It is best to compliment the room with your selection. Some things that may affect your kitchen remodeling countertop replacement include:
The style of the walls, cabinets, and backsplash
The placement of the plumbing
Appliances
Lighting
Preparing Countertop Material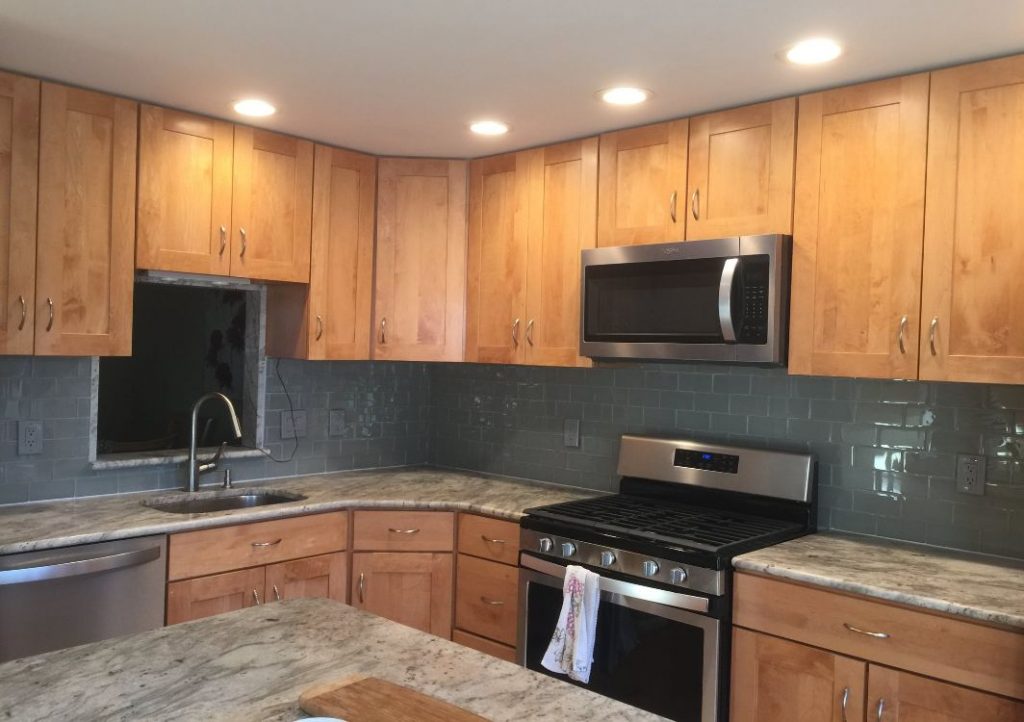 Old countertop materials may suit your kitchen perfectly, but wear and tear over time can tarnish its beauty. Decide whether it is better to repair or replace the installation altogether.
Some materials are straightforward to restore. An individual can polish, paint, or re-laminate this surface like new. Epoxy glue will repair chipped stone and wood countertops.
Avoid spending more money on a new installation if you can repair the existing material you like. Still, damaged countertops can be a great reason to commit to a new style. In this case, you can begin planning the installation process.
Take the time to measure the countertop precisely. To get the best look, try to measure the angles and edges within millimeters. Most homeowners prefer outsourcing this to professional home designers.
Measuring will also include the base of the island and cabinets. Remember that heavier countertops require reinforced cabinet tops, backs, and bottoms.
Explore Different Types of Kitchen Countertops
Once you commit to a total kitchen countertop replacement, it's time to start shopping. Customers can enjoy dozens of attractive countertop options to fit any home. Below are some of our favorite types of kitchen countertops.
Laminate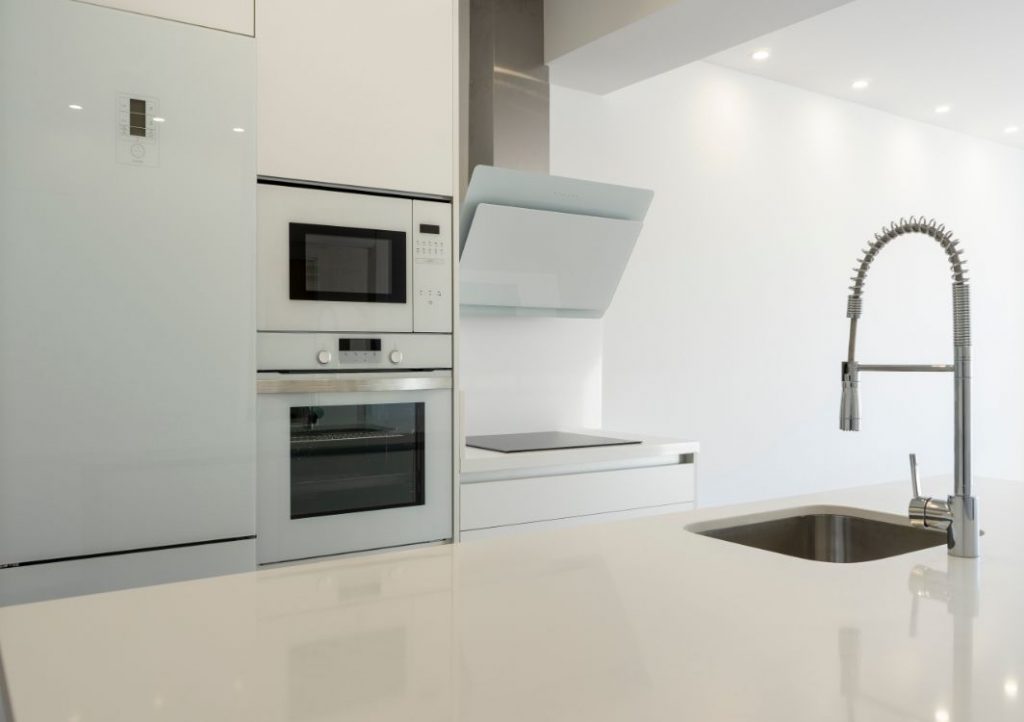 Homeowners praise laminate countertops for their affordability. This reliable material is also easy to install and keep clean. Laminate works with traditional and modern-style homes.
When choosing a laminate countertop solution, you can pick from dozens of colors and patterns. In addition, this material doesn't require a heavy reinforcing base to support its weight.
Laminate is vulnerable to scratches and water damage, however. Try to keep the laminate dry as often as possible. You can use a cutting board to reduce wear.
A simple countertop repair kit should have everything you need to keep your laminate pristine.
Wood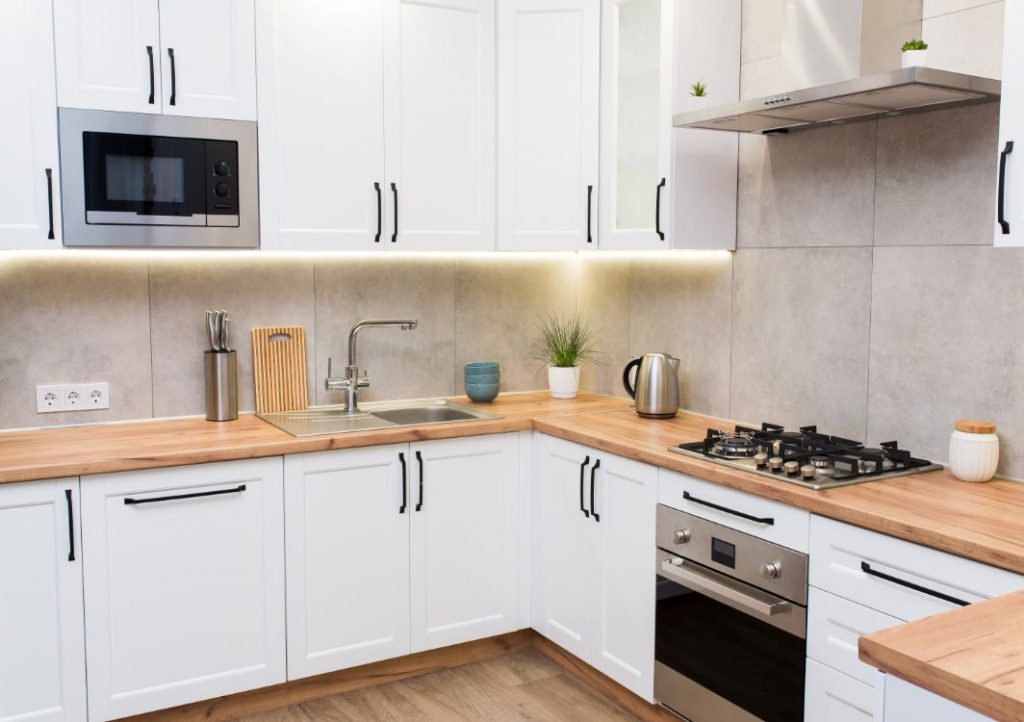 Wood countertops can create a simple or rustic feel to the room. One advantage of choosing wood is the easy-to-sand surface. You won't need to worry about fine scratches ruining the appeal of this kitchen countertop replacement.
Homeowners can choose from a wide variety of wood types and patterns to fit their homes. A lighter style of wood may be appropriate for kitchens with bright tiles or granite. You can match your hardwood floor with granite to make cabinets, appliances, and other features stand out.
Wood may require more upkeep than other materials as heat and moisture can cause this material to shrink and expand. Keep bacteria from growing by disinfecting the surface often.
It's best to oil a wood countertop regularly to protect it from unnecessary stains and damage.
Granite Countertops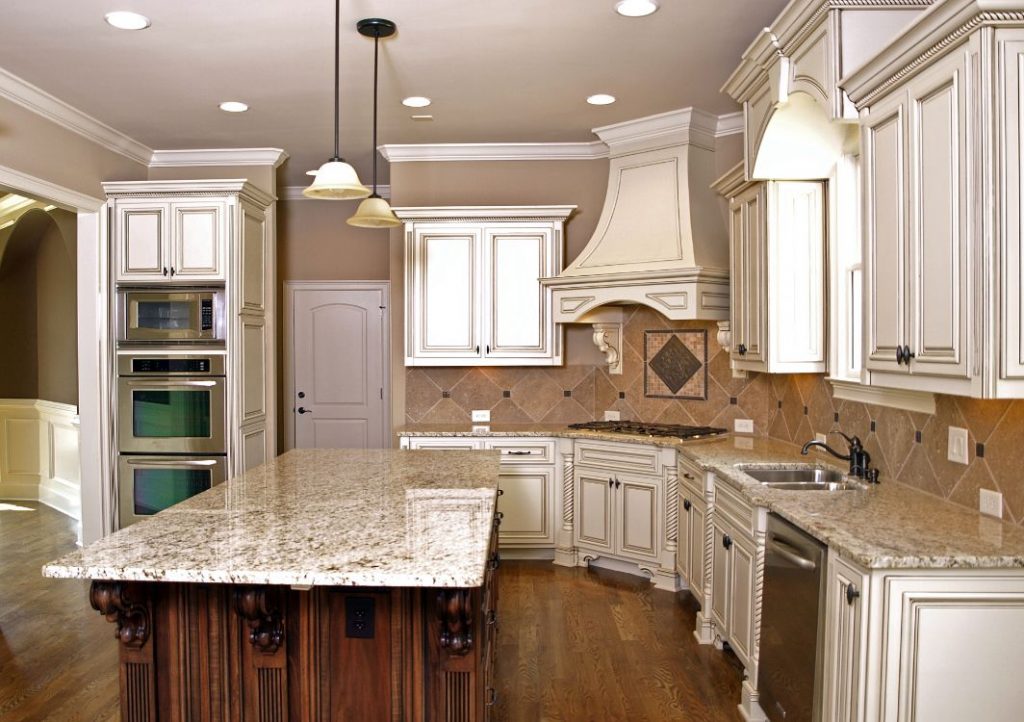 Granite is a popular choice for homes across America. The beautiful array of patterns and colors helps hide stains and other damage. A smooth and durable surface also provides excellent protection against light cuts and heat.
Granite kitchen countertop replacements make lovely additions to hardwood floor layouts. You can keep them clean and polished to stand out in natural light.
This material is also heavy, so homeowners should have a solid or reinforced cabinet box to hold it up. Make sure to reseal the surface regularly to prevent wear and tear.
Stainless Steel
Nothing says "modern" quite like stainless steel. These surfaces resist bacteria, cracks, and bubbling better than conventional kitchen countertop options.
We often see this style in restaurants and diners. However, stainless steel countertops are an excellent addition to any home.
Most people choose this solution for practical purposes. The nearly indestructible material is great for high-volume activity in the kitchen. You can easily wipe down and polish these surfaces for the best look.
One downside to stainless steel is that chemical cleaners can sometimes discolor the surface. Always be sure to wipe the countertop with non-corrosive products.
Due to their metallic nature, these countertops are also noisy when using dishes and utensils. Still, stainless steel is an excellent choice for any family looking to brighten their kitchen with silver and chrome colors.
Get the Most Out of Your Replacement
At GiGi Homes & Construction, we never recommend doing a countertop replacement on your own. Simple measurement and installation mistakes can cost you time and money. Instead, partner with professional remodeling experts to get the most out of your countertop replacement.
Our team works with dozens of materials so that you can be confident in our expertise. We deliver success whether you need a traditional remodel or a sleek modern look.
During your consultation, we will communicate everything you need to know about pricing and our process. By choosing us, you avoid hidden costs and unprofessional practices.
Get the kitchen remodel of your dreams by contacting GiGi Homes & Construction in Centreville, VA.