Are you dreaming of renovating a kitchen? If so, you're not alone. A fresh coat of paint or new appliances can make a world of difference in this important room. But before you start tearing down walls or ordering cabinets, there are a few things you should do to ensure the success of your project.
In this guide, we will walk you through the basic things you need to know before starting a kitchen remodeling project. We'll tell you what to expect and how to prepare for it so that when the time comes to renovate, you'll be ready!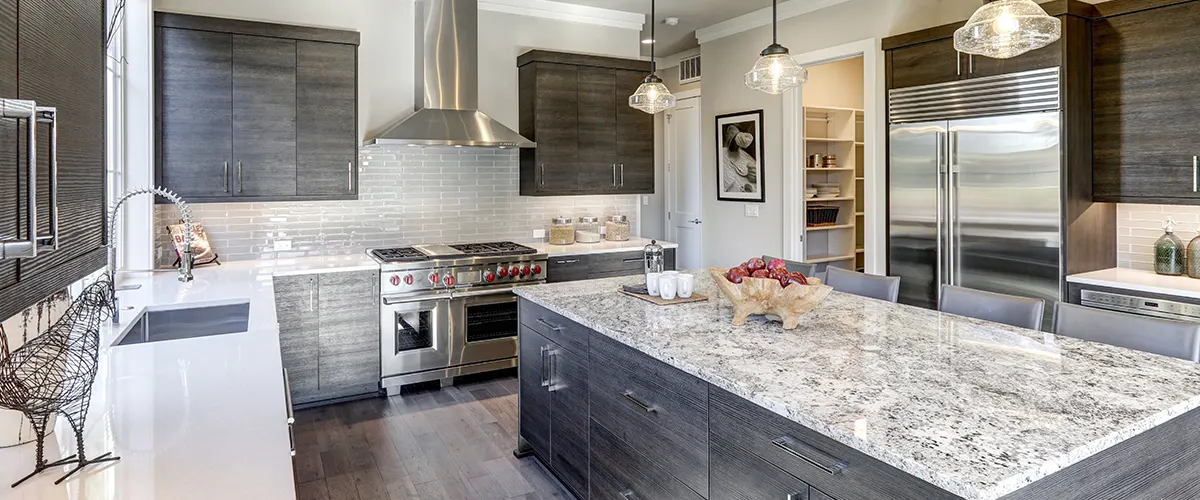 4 Things to Consider Before Renovating Your Kitchen
Planning a kitchen renovation can be an exciting process. After all, who doesn't love the idea of coming home to a brand-new, updated space? But before you start tearing out custom cabinets and picking out backsplash tile, there are a few things you should consider. Here are four things to keep in mind as you plan your kitchen renovation.
1. Determine your kitchen renovation costs.
The first step in any renovation is determining how much you're willing and able to spend. Keep in mind that even small kitchen renovations can get pricey, so it's important to have a solid budget in place before you begin the planning process. Once you know how much you have to work with, you can start setting your priorities and making decisions about what aspects of the renovation are most important to you.
2. Figure out the layout that makes the most sense for your needs.
One of the most important aspects of any major kitchen renovations is the layout. After all, no matter how beautiful your new upper cabinets or countertops may be, if the layout doesn't work for your needs then the space won't be functional. So take some time to think about how you want the space to flow and what kind of layout will make the most sense for your specific needs and include any changes in your kitchen remodel budget plan.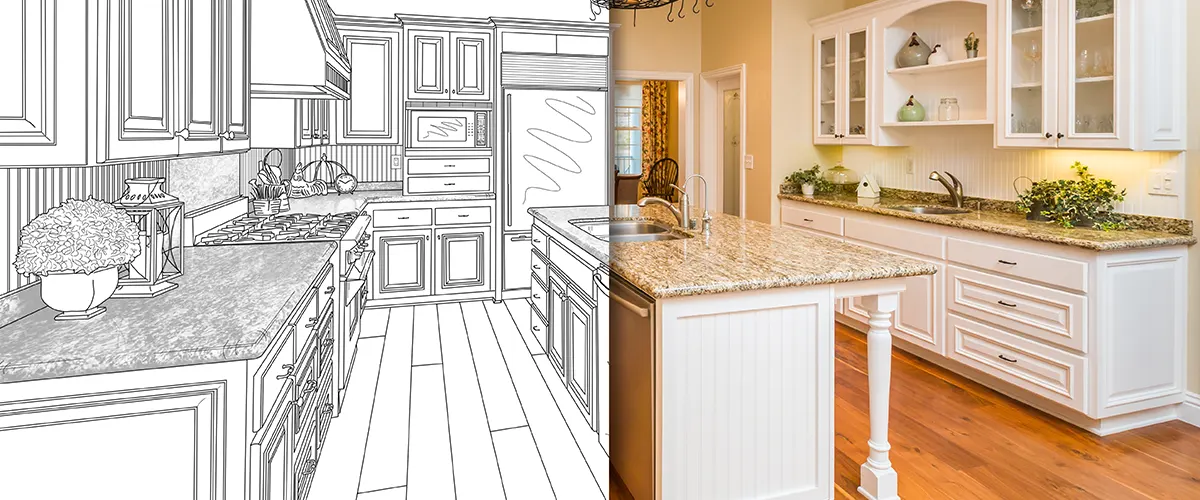 3. Consider the style that you want to achieve.
Another key aspect of planning a kitchen renovation is deciding on the overall style or look that you want to achieve. Do you want a modern space with sleek lines, granite counters, and a tile backsplash? Or are you going for more of a traditional look with warm wood tones, task lighting, and cozy fabrics? Once you've decided on the style, all of your other design decisions will fall into place.
4. Get input from experts.
When it comes to planning a major home renovation, it's always a good idea to get input from experts. Talk to friends or family members who have recently renovated their own kitchens and see who they would recommend as contractors or designers. Whether you want stock cabinets, extra storage space, or a kitchen island, a contractor can give you valuable insight into the project.
You can also read online reviews to get an idea of which companies or individuals are reputable and reliable when it comes to kitchen renovations. By getting input from those who have been through the process themselves, you can avoid making common mistakes and set yourself up for success from the start.
5 Benefits of Renovating Your Kitchen
A kitchen renovation is a big project. It's also a major investment. But if you're considering renovating your kitchen, it's important to weigh the costs against the potential benefits. A new kitchen can add value to your home, make your life easier, and even improve your health. Here are five benefits of renovating your kitchen that you should consider before starting a project.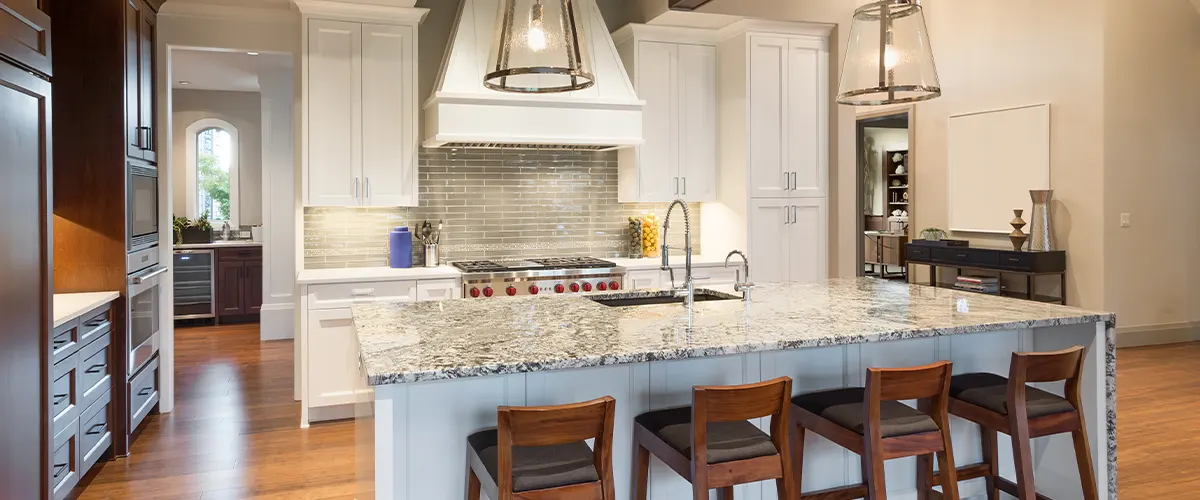 1. A Kitchen Renovation Can Add Value to Your Home
If you're thinking about selling your home in the near future, a kitchen renovation could be a wise investment. A well-designed, updated kitchen can make your home more attractive to potential buyers and help you get top dollar for your property. Even if you're not planning to sell anytime soon, a renovation can still add value to your home by increasing its resale value down the road.
2. A New Kitchen Can Make Your Life Easier
A well-designed kitchen can make cooking and entertaining more enjoyable and efficient. If your current kitchen is cramped, outdated, or difficult to navigate, a renovation can help you make better use of the space. By reconfiguring the layout or adding new features like an island or built-in storage, you can turn a chaotic kitchen into an oasis of calm. And if you suffer from allergies or asthma, eliminating old carpets, countertops, and cabinets can create a cleaner, healthier environment in your home.
3. You'll Save Money on Energy Bills
Older kitchens are often inefficient when it comes to energy use. Drafty windows, outdated appliances, and poor insulation can all contribute to higher energy bills. During a renovation, you can address these issues by installing new energy-efficient windows, appliances, and insulation. In the long run, these upgrades will save you money on utility bills and help reduce your carbon footprint.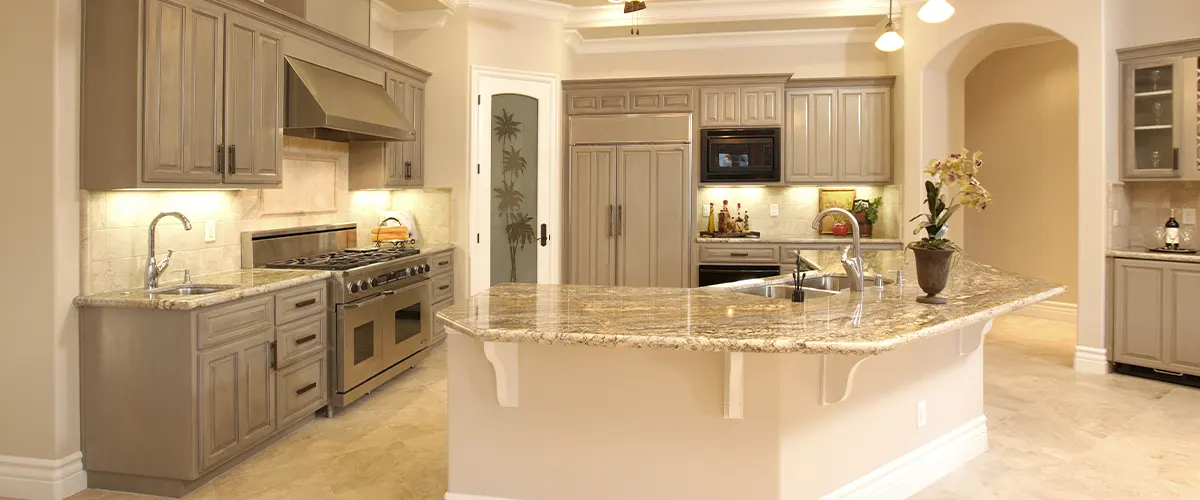 4. You May Qualify for Energy Rebates
In addition to saving money on your energy bills, you may also be eligible for government rebates when you upgrade to energy-efficient appliances during your renovation. Check with your local utility company or government website to see what rebates are available in your area. These rebates can help offset the cost of a major appliance purchase and make going green more affordable.
5. You Can Create the Kitchen of Your Dreams
Perhaps the most important benefit of renovating your kitchen is that it gives you the opportunity to create the space of your dreams. Whether you want a gourmet chef's kitchen or a cozy gathering spot for family and friends, with careful planning and execution, anything is possible. Working with a qualified designer or contractor will ensure that your vision becomes a reality and that all the necessary details are taken care of along the way.
A kitchen remodel can be a big undertaking, but with careful planning and the right team in place, it can go off without a hitch. By budgeting for your kitchen renovation, choosing quality materials, and working with experienced professionals, you can create a beautiful new space that will serve you well for years to come.
For more design ideas, you can check out NKBA's website and if you're feeling overwhelmed by the process, we're here to help. Our team of experts has years of experience in kitchen remodeling and can help you plan and execute your project from start to finish. Contact us today to get started on your dream kitchen.