Are you thinking about remodeling? If so, then you're probably wondering how to prepare for a kitchen remodel so your project flows smoothly and without any major setbacks. 
Luckily, we've got some tips to help you get started. 
With a little bit of planning and preparation, your kitchen remodel will go off without a hitch!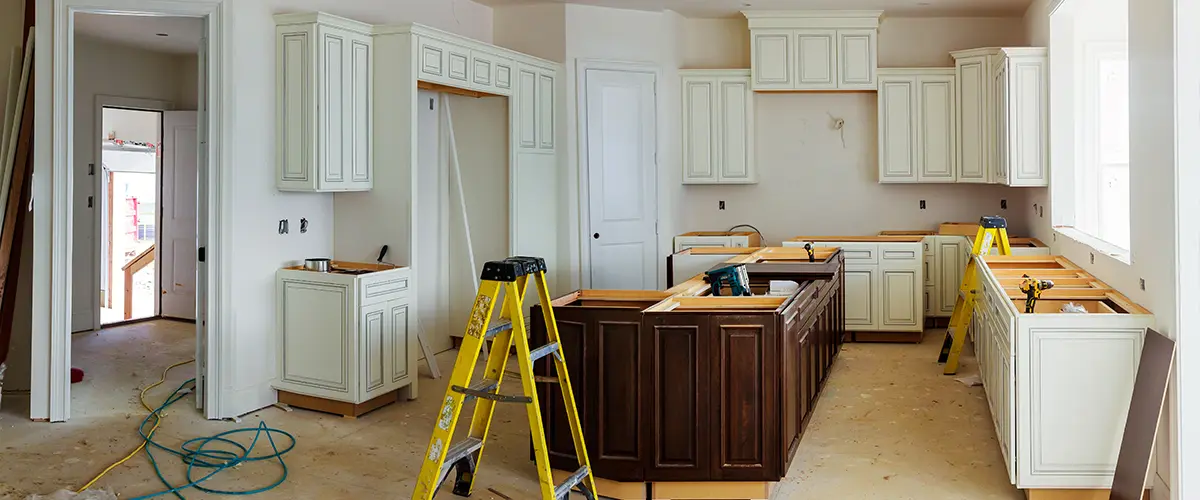 How a Kitchen Remodel Can Improve Your Home and Your Life
It makes sense to want to prepare for a kitchen remodel because you know for sure it'll be a great investment. 
The kitchen is the heart of every home. It's where we spend time with our families, cook delicious meals, and entertain guests. 
If your kitchen is outdated or in need of an upgrade, a remodel can make a world of difference. Let's look at how a kitchen remodel can improve both your home and life.
The Benefits of Kitchen Remodeling
A kitchen remodel can bring many benefits to your home and life.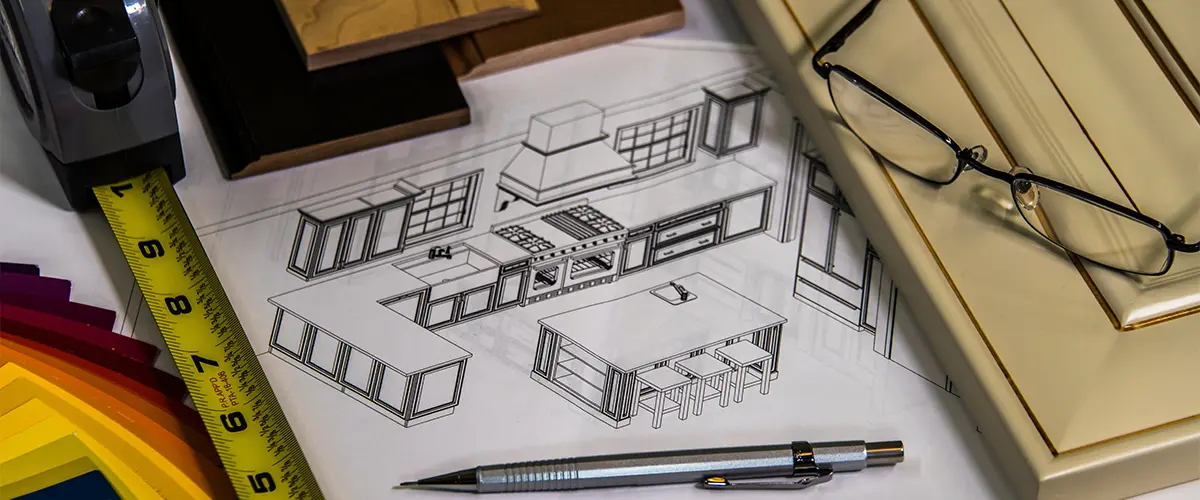 Everything You need To Know To Prepare For A kitchen Remodel
A kitchen remodel can be a great way to bring new life into your home. But if you're not prepared, it can also be an intimidating and overwhelming process. 
To make sure that your kitchen remodel goes off without a hitch, here is everything you need to know about preparing for the project.
The more research you do before starting the project, the better prepared you'll be. Start by checking out design websites and magazines to get an idea of what styles and designs appeal to you. 
Make sure to save photos that inspire you so that when it comes time to share your ideas with contractors or designers, they can get an accurate sense of what you want your kitchen to look like.
#2. Get Your Budget in Order
Before you start any kind of project, it's important to have a budget in mind. Not only do you need to know how much money you have available for the project, but it's also important to know what kind of materials you want in the space and the cost associated with them. 
Having this information will help guide all of your design decisions and ensure that you stay on budget throughout the duration of the project.
The first step in preparing for a kitchen remodel is accurately measuring the space you're working with. 
This will allow you to create an accurate plan that takes into account the size of your kitchen, as well as any obstructions such as windows or doorways. Knowing the exact measurements of your space will also help when it comes time to purchase new appliances and fixtures.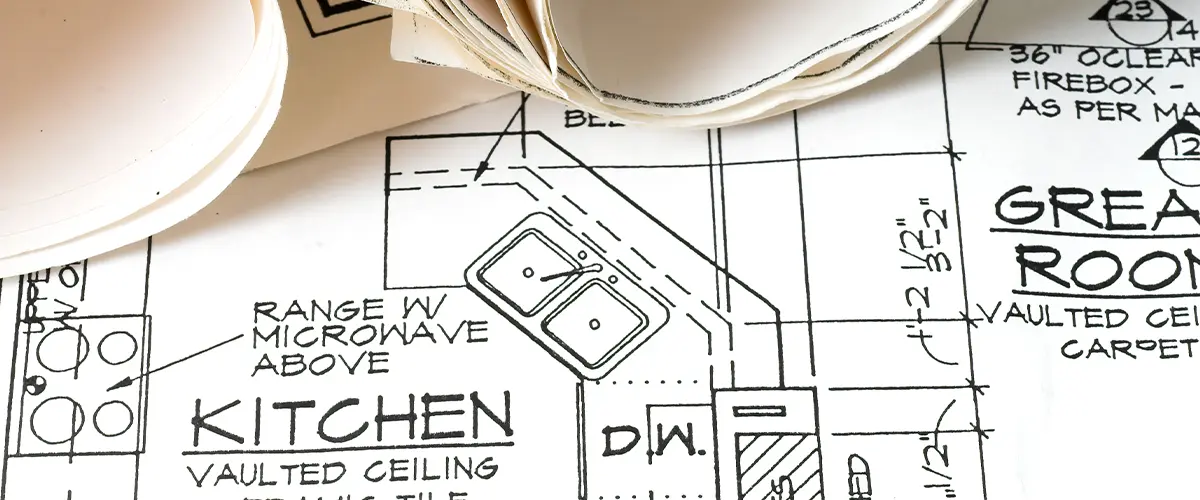 #4. Choose Your Design Style
Once your budget is set, it's time to choose a design style for your new kitchen. There are plenty of options out there, from traditional to modern; whatever style suits you best! 
As long as it fits within the framework of your budget, anything goes! If you're feeling overwhelmed by all the choices available, narrow it down by deciding which features are most important for your ideal kitchen design—do you want open shelving? Stainless steel appliances? A farmhouse sink? 
This will help guide your decision-making process and ensure that every element of your new kitchen is aligned with the look and feel of the space.
When planning out your kitchen remodel, it's important to create a wish list so that everyone involved in the process has an idea of what they are aiming for. 
It should include things like materials that you would like to use, appliances that need updating, and any other features or amenities that could make your kitchen more functional or stylish. 
Once this list has been created, it will be easier for contractors and designers to give you accurate estimates on cost and timeline for completion.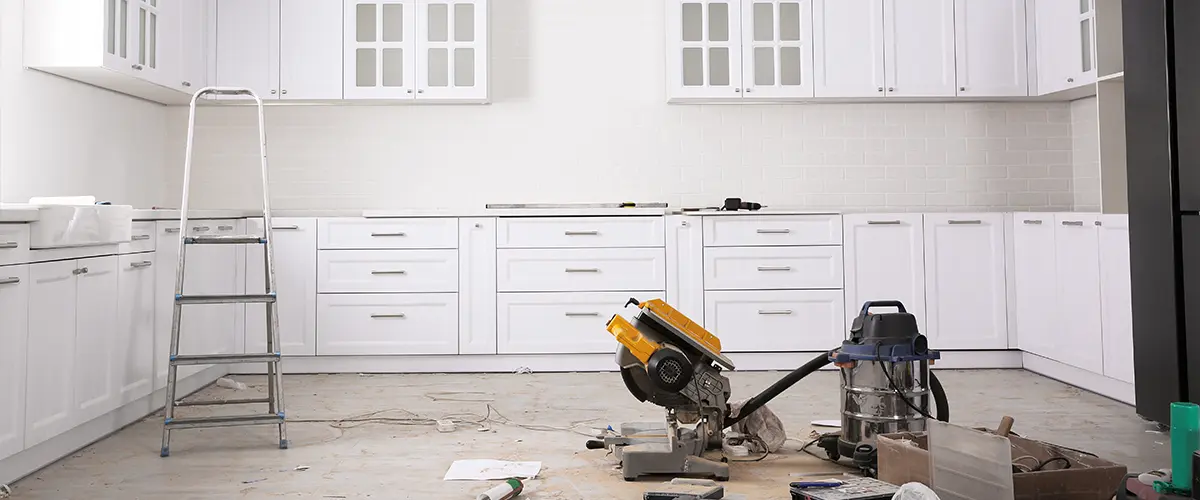 A kitchen remodel is no small undertaking and depending on how extensive it is, it can take anywhere from several days to several months—so be prepared for disruption! Consider eating out during this time or setting up a temporary kitchen in another room of your home so that disruptions are kept at a minimum. 
You should also plan ahead when it comes to disposing of any items removed from your kitchen; many cities have rules about trash removal so make sure check those regulations before getting started.
Unless you are well-versed in construction and design, it's best to leave the work of a kitchen remodel up to professionals who have experience handling these kinds of projects. 
Contractors and designers will be able to help guide you through each step of the process—from selecting materials and appliances to managing timelines—so that your vision comes together flawlessly without any major hiccups along the way.
Check BBB in your area to select a few contractors and ask for different quotes. If you want the safest option, request a free quote with us now!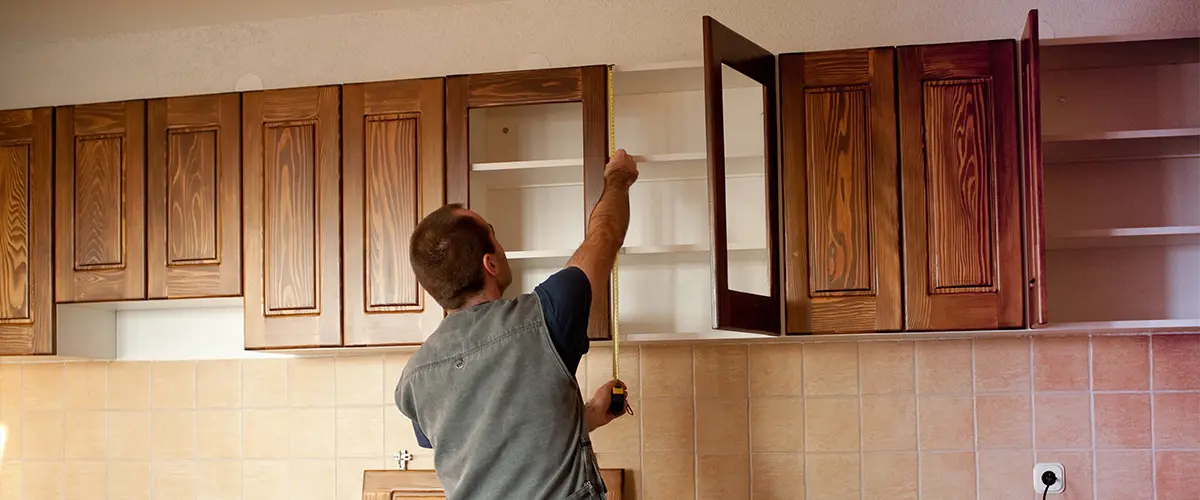 A kitchen remodel can be a big project, but with careful planning it can also be a great investment in your home. 
By taking the time to decide what you want to change about your kitchen, making a budget, and finding the right contractor or designer, you can ensure that your new kitchen will be everything you've ever wanted. 
So what are you waiting for? If you're ready to start planning your dream kitchen, give us a call today. We'll help turn your vision into reality.
Gigi Homes & Construction is a licensed and insured remodeling contractor proudly serving Centreville, Manassas, Chantilly, Fairfax, and more of Fairfax County and Prince William County, Virginia, with complete kitchen remodeling services and more!