Kitchen Remodeling In Oakton, VA
If you're ready to remodel your kitchen in Oakton VA, you're in the right place!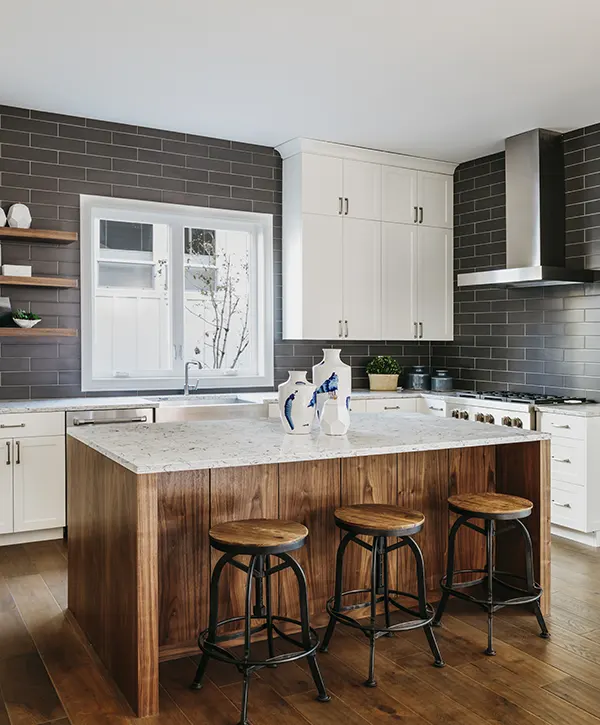 Are you unhappy with your Oakton kitchen or bathroom? Let GiGi Homes & Construction transform it for you! We are dedicated to providing high-quality remodeling services tailored to your unique needs and preferences. Our team of experienced professionals has years of success in Virginia construction companies, so rest assured that we will bring a level of excellence unequaled by any other firm.
Our name is synonymous with customer service excellence in kitchen and bathroom remodeling services, causing numerous business owners to vouch for us because of our exquisite results and expert knowledge.
Give Your Kitchen A New Look With Our Complete Makeover
Get Your Top Kitchen Remodeling In Oakton
Don't you hate it when you're trying to make improvements around your home but can't rely on the people you've hired? We understand and want to do something about it! At GiGi Homes & Construction, we are dedicated to helping our customers feel secure in their investments. With ongoing inspections and support throughout the process, there will be no more worrying about contractor no-shows or subpar services. Let us take care of all the details, so your dream home becomes a reality!
Only skilled and qualified contractors will be utilized when you choose us to fulfill your remodeling project. We guarantee that the design of your kitchen or bathroom will come to life with meticulous accuracy, resulting in breathtaking aesthetics and practical functionality.
We offer professional kitchen remodeling services in Oakton, so if you're looking to work with professionals on your home upgrade, check out our offer right now!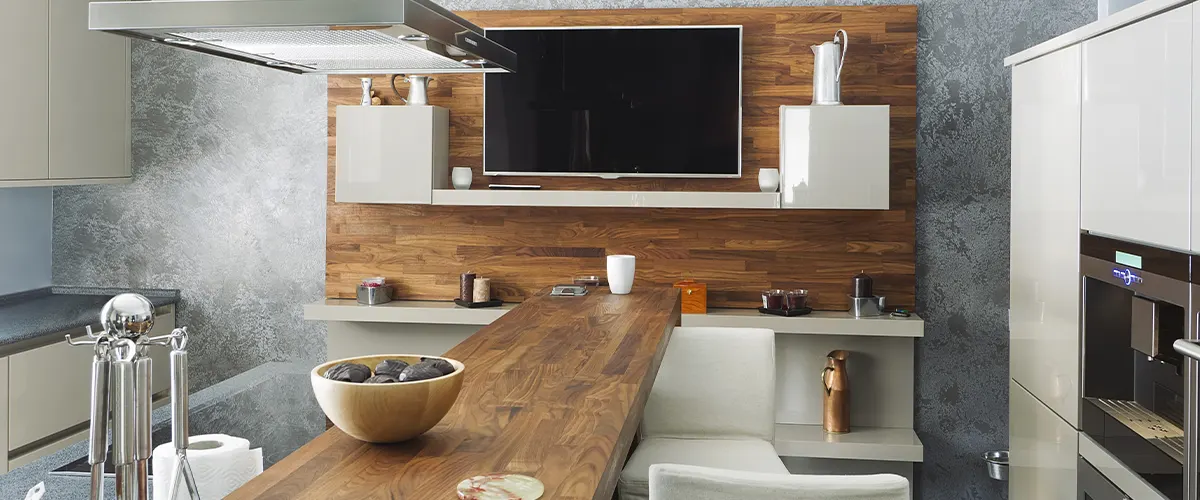 Homeowners Love Their New Kitchens In Oakton
I called GiGi Homes to help with my moms bathroom remodel. She had a very old out dated bathroom and I wanted to surprise her with a renovation while she was out of town. Alex was incredible working within a tight timeline while still producing a gorgeous and high quality bathroom renovation.
He did everything from retiling the shower and floor to installing new sinks and hardware.
I cannot recommend him enough for not only the quality of work but being polite, on time, and just a great person to help execute my vision!
It is hard to find good contractors, but the team at Gigi Homes did a great job! The process from start to finish was very professional.
If you are looking for a kitchen & bathroom remodeler they offer a streamlined service.
Type Of Upgrades And Materials
With so many options available, it can be a daunting experience to remodel your kitchen. Deciding between materials, styles, and appliances may seem intimidating – however with the right approach you can make an informed decision that will give you the desired results!
When renovating a kitchen, upgrading cabinets typically tops the list. You can get Ikea or Home Depot wall-mounted units that come in various hues and sizes but cannot be changed meaningfully. Fortunately, they are also very cost-effective! When selecting which cabinet types, you should bring into your house, think about return on investment (ROI) for more than just looks.
There are a few different factors that will affect the ROI of your cabinets. If you're looking for more flexibility in dimensions and finishes, semi-custom cabinets from a home improvement store or cabinet specialty shop might be the way to go. According to The Kitchen Cabinet Manufacturers Association (KCMA), this option should give you the best return on your investment.
On the contrary, if you aspire for your cabinets to be indisputably tailored and personalized for your home, then fully customized cabinetry is a must. Although it may cost more upfront, once you witness the ultimate outcome of excellence that results from this investment – it will all have been worth it!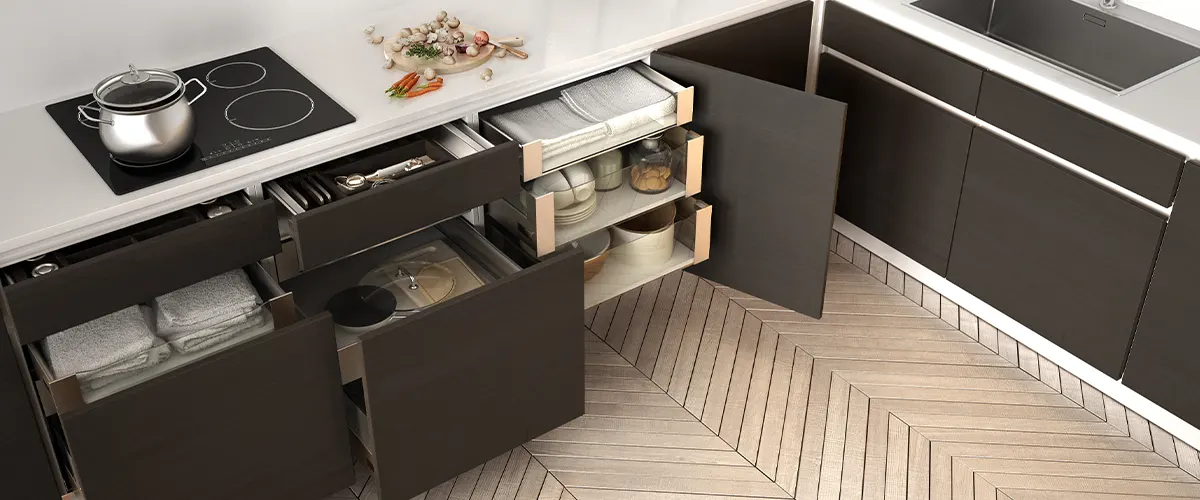 Hardwood flooring may still appear aesthetically pleasing, but it is becoming increasingly overshadowed by more water-resistant materials such as luxury vinyl planks or tiles in bathrooms and kitchens. Ceramic or porcelain tile installation may be tempting due to its beautiful finish; however, the costs are significantly higher than those of other alternatives and require a much longer installation time.
With hardwood floors being unable to handle spills and stains nearly as well, these options offer an attractive solution that can last for years! It is feasible to keep your hardwood flooring looking good, but you should carefully consider the options. To prevent the wood from deteriorating quickly, you'll need to seal and preserve it regularly.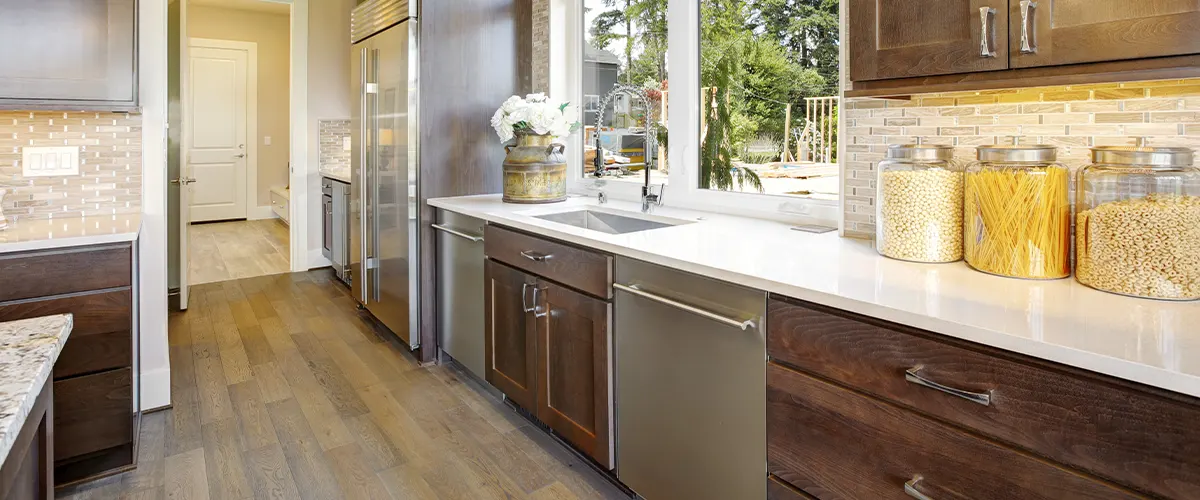 If you're refreshing your Oakton kitchen, you'll want a new countertop. Quartz and granite are two of the most popular options. Not only is quartz highly durable for busy kitchens, but it's also a manufactured stone built to last. Although slightly pricier, granite will bring a luxurious atmosphere to any bathroom or kitchen – making it worth the investment!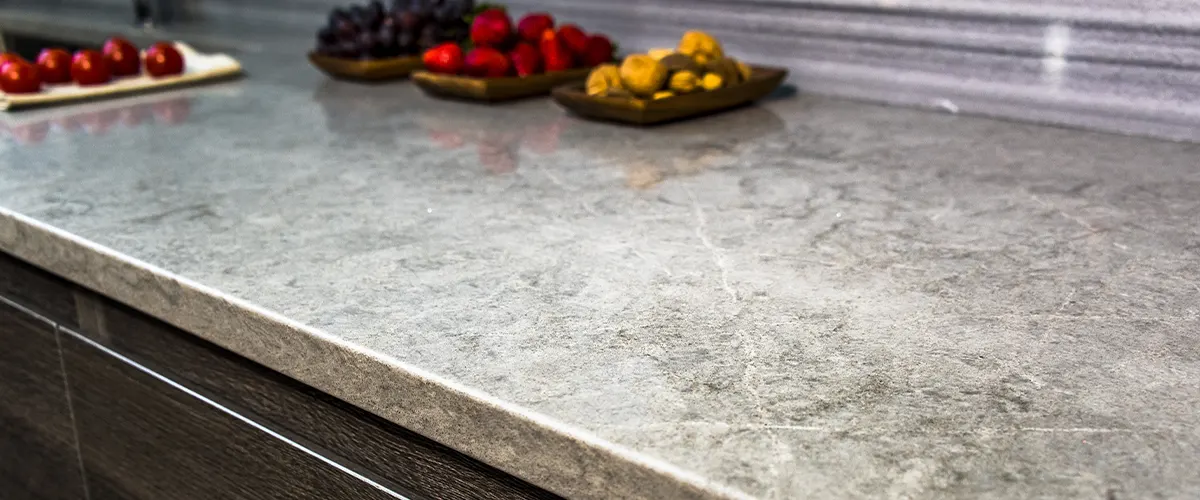 While an attractive aesthetic is essential in a guest bathroom, it should not be the primary focus of your kitchen remodel. The two most common varieties available to fit any design style are drop-in and undermount sinks.
Undermount options offer a more sophisticated and luxurious look since they attach directly to the countertop; however, they require more upkeep than their counterpart – drop-in sinks. These alternate sink designs may cost less but are simpler to maintain over time!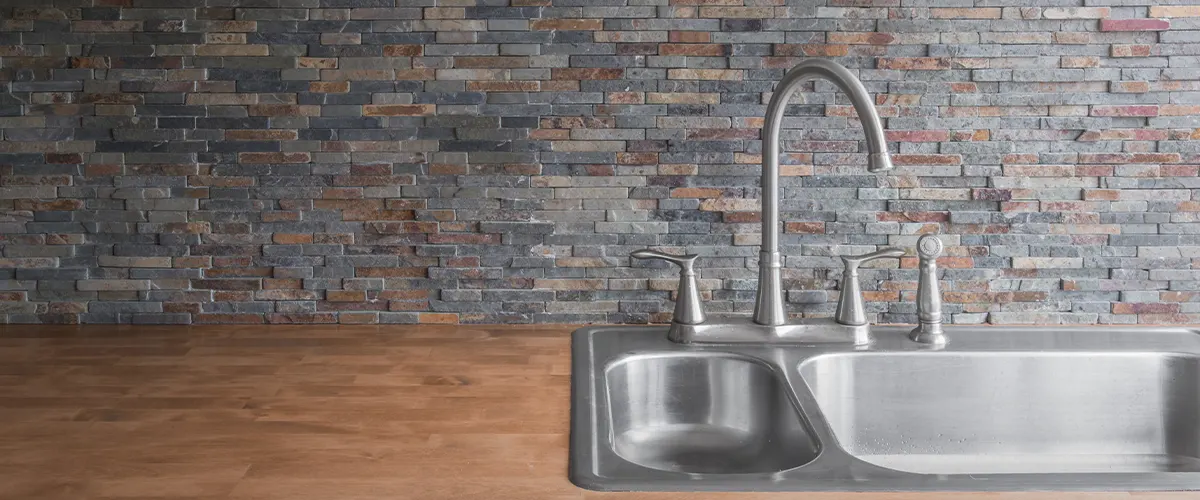 Ideas For Your Upcoming Kitchen Remodeling In Oakton
A Quick And Simple Kitchen Renovation Process
You can make your Oakton kitchen renovation much easier with a simple and quick approach!

Fill us in on all of your project details on our contact form. We want to know all about your vision for your kitchen.

We start remodeling your kitchen into the area you need it to be. We'll work efficiently and quickly to get it back to you fast.

Now you and your loved ones can start using your new kitchen. Get ready for your house to feel like home again.
Frequently Asked Questions
Our remodeling company offers spectacular transformations for an unbeatable price. With us, you can get a luxurious makeover for fewer than $80K or an economy version at the reasonable cost of only $30K! Not to mention, our experienced contractors will provide more reliable value for your money than any other service provider in Oakton.
Small kitchen makeovers usually take two weeks, whereas our average remodels finish in a month. More significant kitchen renovations may even last up to two months. Still, we'll keep you updated on every change that's being made and why during the entire process! All of this will be clarified during our initial consultation too.
At our company, we are dedicated to providing exceptional kitchen remodeling services in Oakton, VA. We understand how crucial a well-planned and organized kitchen is in creating an unforgettable customer experience.
Our team of specialized professionals have mastered the art of transforming this intricate part of your home into something extraordinary – all at an unbeatable price! Above everything else, client satisfaction is our primary goal which is why we work hard to bring your dream living space to life through our renovation services.
Uplift The Ambiance Of Your Space With A Complete Remodel
The kitchen is the soul of any home and should create a positive atmosphere for all to savor. From dinner parties to board game nights, and meaningful conversations, establishing an inviting ambiance in your kitchen every evening will leave you satisfied with how your house looks.
At GiGi Homes & Construction, we know how important it is to have a comfortable home that meets all your needs. We would love to help you transform your house into the perfect home for you and your family.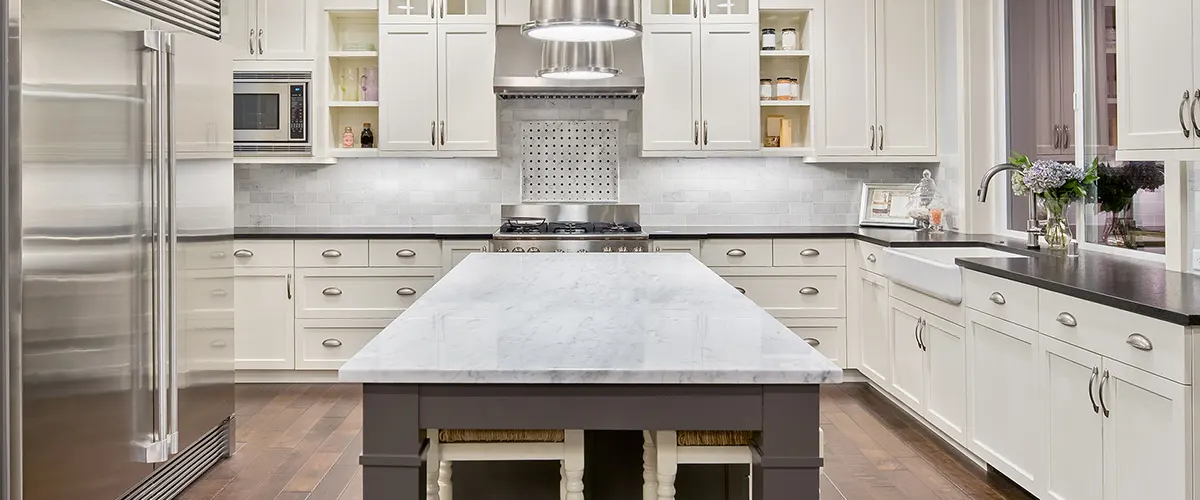 With GiGi Homes & Construction, your kitchen remodeling project is in the best hands possible. We strive to offer you the best contracting experience in Oakton.
Get Your Well-Deserved Kitchen Remodeling Service!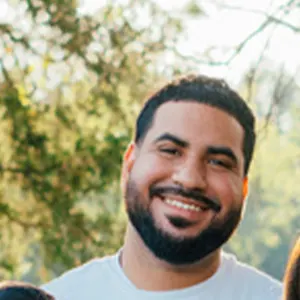 Request a free quote by clicking the button below and get our offer on your kitchen remodeling service in Oakton. Or talk directly to the owner of GiGi Homes & Construction at (703) 675-7574 to kick-start your project.
Alex Bautista, owner of GiGi Homes And COnstruction