Home Remodeling In Oakton, VA
If you're ready to remodel your home in Oakton, you're in the right place!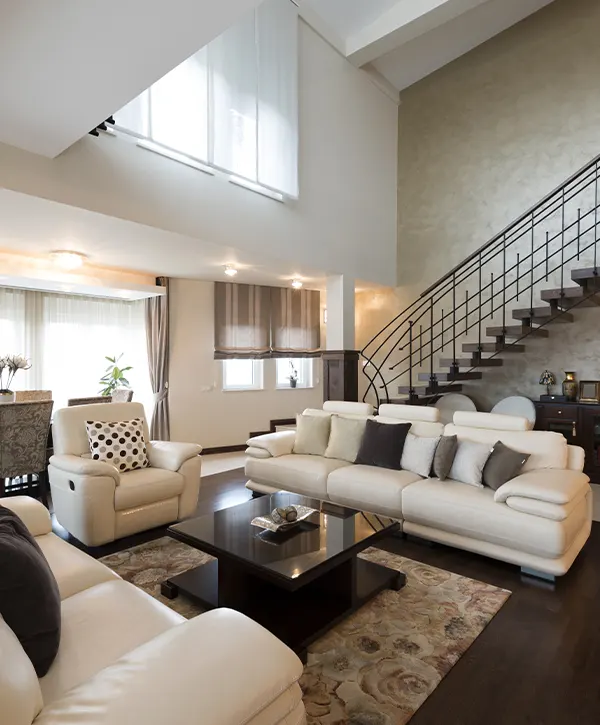 Longing for your home to be more inviting in Oakton, VA? You're not alone. Don't let yourself settle for a mediocre living space and start enjoying life! GiGi Homes & Construction can help turn your vision into reality, providing you with an increase in square footage and resale value. We are dedicated to meeting the needs of our clients by delivering only the highest quality service – nothing less will do!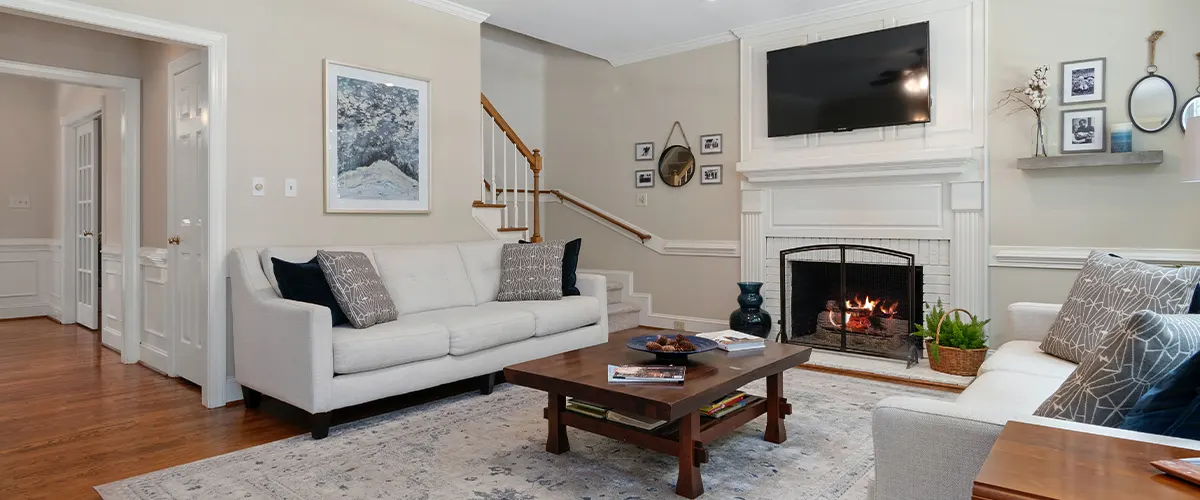 A Home Remodeling Project That Brings With It Extra Perks
GiGi Homes & Construction is the ideal choice for all your home remodeling needs. Our team of experts stands out from other companies by providing stunning, practical remodels that are custom-designed to fit you perfectly. With years of experience in the industry and a keen eye for detail, we craft remarkable spaces crafted specifically with your desires in mind – no two homes will ever be alike!
A Premium Home Remodeling In Oakton, VA
When it comes to selling your home, first impressions are critical. Letting the interior of your property deteriorate gives buyers a reasonable justification for proposing an offer far below market value.
Unleash the boundless possibilities of your living space with a remodel or upgrade! Doing so will add value to it and provide you with a stunning design. Allow yourself to be creative and craft an area that perfectly suits YOUR needs – a man cave for calming nights in with friends, an entertainment hub for fun family gatherings, or even a sleek bedroom where everyone would love nothing more than to stay over! Seize this chance now and revel in all its advantages later on!
Check out our home remodeling offer in Oakton and get the best deal on your project right now! Work with the best home builder in the area and make sure your project is 100% successful.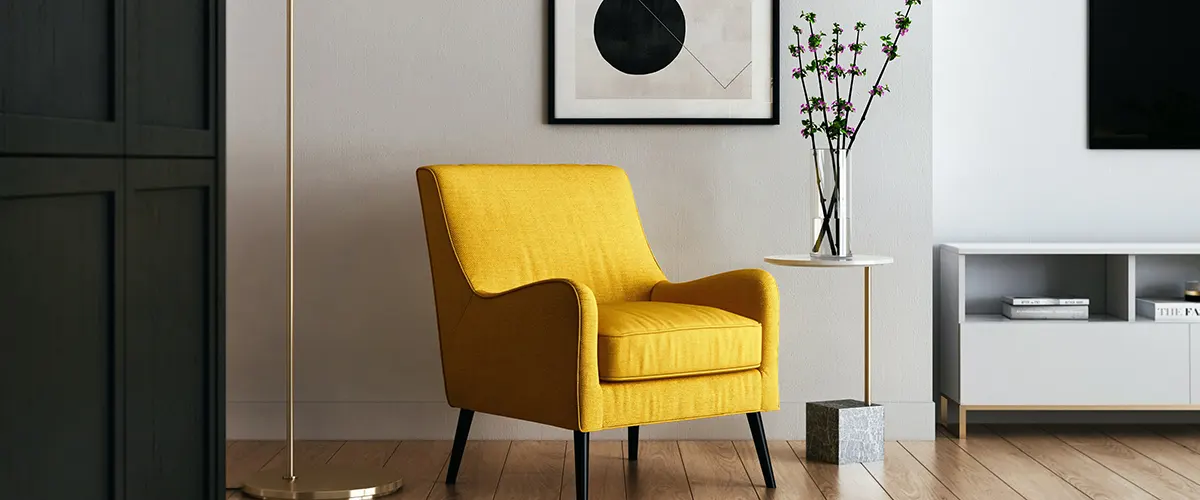 Oakton Homeowners Love Their New Homes!
I called GiGi Homes to help with my moms bathroom remodel. She had a very old out dated bathroom and I wanted to surprise her with a renovation while she was out of town. Alex was incredible working within a tight timeline while still producing a gorgeous and high quality bathroom renovation.
He did everything from retiling the shower and floor to installing new sinks and hardware.
I cannot recommend him enough for not only the quality of work but being polite, on time, and just a great person to help execute my vision!
It is hard to find good contractors, but the team at Gigi Homes did a great job! The process from start to finish was very professional.
If you are looking for a kitchen & bathroom remodeler they offer a streamlined service.
Different Finishes You Can Get For Your Home
With a little effort, you can transform your home into the perfect living space. Consider adding an additional office to focus on projects without interruption, giving your kitchen more square footage, or even creating a new bathroom for your guest room! With no restrictions as to what is possible in transforming your current residence, you are only limited by your imagination.
Transform your dwelling into an architectural marvel and create a custom, ADA-compliant paradise! You can expand space and upgrade its aesthetic appeal by eliminating the walls between the kitchen, dining room, and living area. Additionally, this will ensure that everyone in your home can easily access every section. Don't miss out on such a fantastic opportunity – make it happen now and bring your dream house to life!
Installing cathedral ceilings and skylights effectively makes your home feel more expansive while brightening the space. If you enlist a seasoned home remodeler, they can help bring even more beauty into any room by adding stunning features like fireplaces!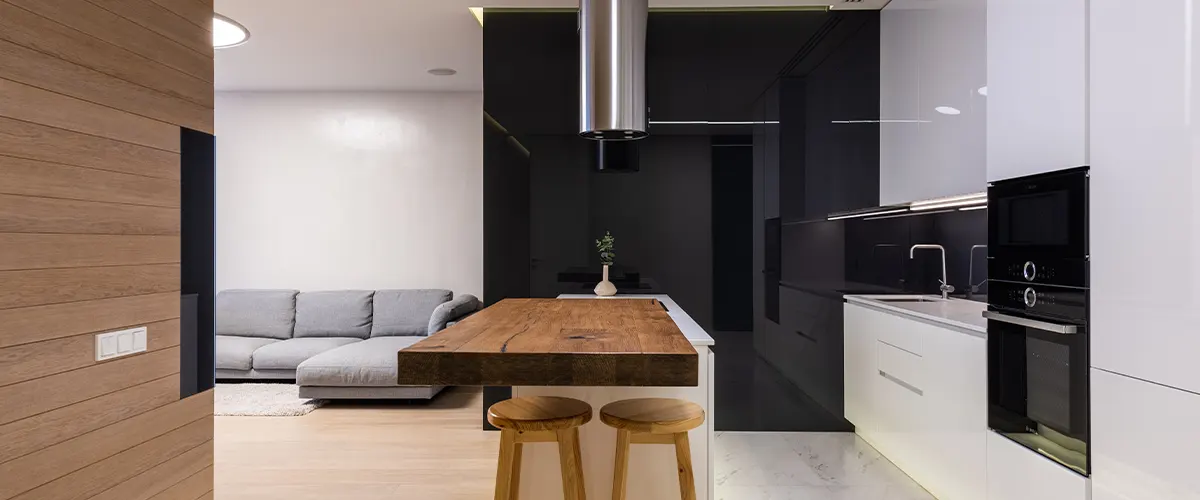 Long forgotten as mere storage spots, basements can now be reimagined into something remarkable. With countless ideas available online, you have the creativity to construct a multi-functional area with bedrooms and playrooms for family visits in addition to your own office space! This layout is ideal if you want to remain at home while watching over your grandkids without relinquishing any extra living or entertaining room! Don't miss out on this opportunity – explore all the possibilities today and bring them alive tomorrow.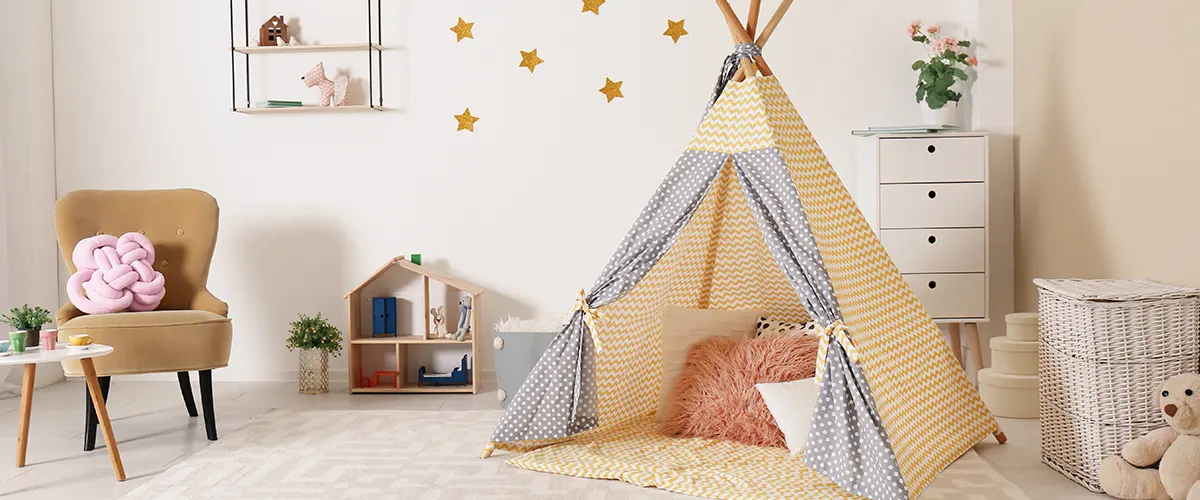 Are you looking to add more living space without enduring a cumbersome renovation? Then, why not consider building a sunroom? This newly designed escape can be the perfect place to read books or enjoy the fresh air.
Furthermore, incorporate comfortable seating near a picture window, making it an even cozier retreat. With this nook addition, you'll effortlessly expand your living area in no time! Embrace nature through this convenient expansion – after all, there's nothing quite like gazing out of windows while comfy on the bench seat with some delightful outdoor smells around you.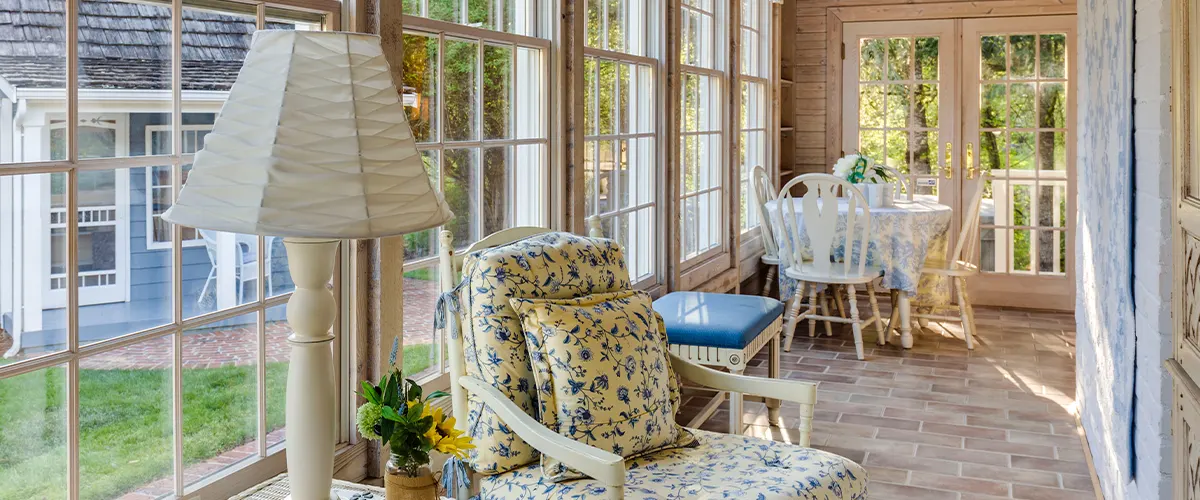 Searching for a way to uplevel your family gatherings, holidays, and entertaining? Look no further than a home theatre! Not only will you create extra usable space in either your basement or garage, but you will also elevate the quality of life at home.
Careful planning around present soffits can enable you to install 6-10 comfortable elevated chairs with ample headspace for optimal movie viewing! If you want your cinematic experience to be perfect in every detail – from projector height to speakers – it is essential that you consult an audio-visual partner and make sure each element is properly calibrated before inviting friends or family over.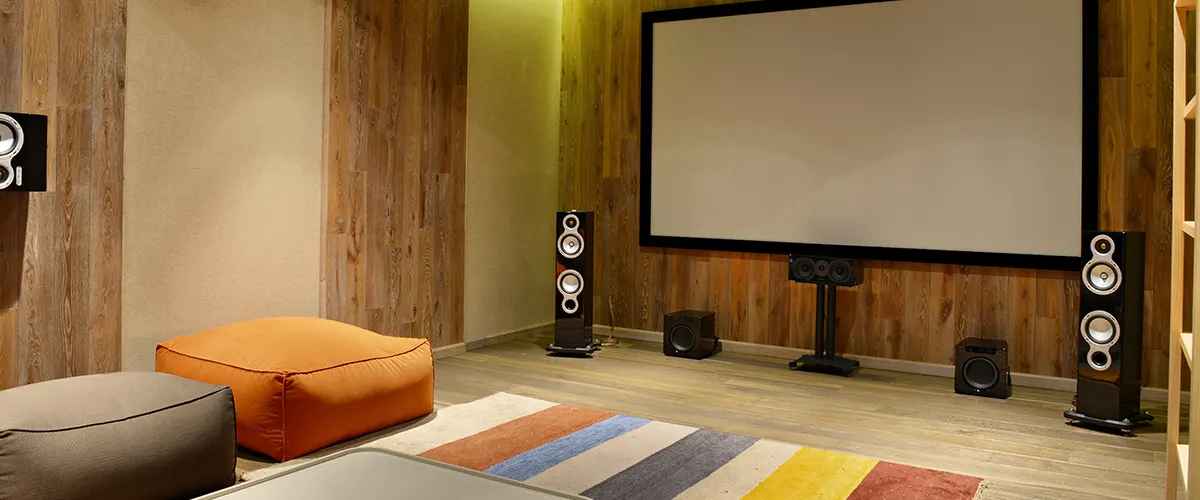 A Highly-Efficient Home Remodeling Process
With GiGi Homes & Construction, you've ensured a superior end product that'll improve the quality of your life in unimaginable ways. Get inspiration for your project and check out our gallery!

Fill us in on all of your project details on our contact form. We want to know all about your vision for your home.

We start remodeling your home into the area you need it to be. We'll work efficiently and quickly to get it back to you fast.

Now you and your loved ones can start using your new space. Get ready for your house to feel like home again.
Frequently Asked Questions
When budgeting for a home renovation, the final cost depends on the size and materials used. A moderate remodeling job can reach up to $170,000, while more lavish options may exceed an astonishing $200k+. Despite these higher estimates, we guarantee that our team of experts will be able to maximize value out of any budget – even with only a meager sum of $150K! Let us illustrate why no other Oakton contractor surpasses us regarding affordability and quality service.
You will be kept in the loop for every step of your home makeover, ensuring that you understand our reasoning and decisions. Typically a renovation project can take up to two months from start to finish. However, more elaborate renovations may extend this timeline by an additional couple of months – all worth it when you see the finished product! During our first meeting we'll go through the details together so that you know exactly what needs doing and when.
Here at our company, we understand the strain and anxiety of home remodeling. That's why our mission is to make your journey as effortless as possible with a team of experts by your side! Quality always comes first in everything we do, from top-notch services to an unforgettable customer experience – something you can expect too. Never hesitate to contact us if you need assistance: rest assured, knowing that everything will be done correctly and professionally with us on the job.
Bring Your Home To Life With This Well-Deserved Upgrade!
Now is the time to decide and begin your home renovation journey. At GiGi Homes & Construction, we take all of the worries and stress out of contracting—all you have to do is tell us what you envision! We understand that it's essential for your space to be an exact reflection of your dreams, so every aspect will be catered specifically toward YOUR desires!
With your local experts from GiGi Homes & Construction, you'll also get: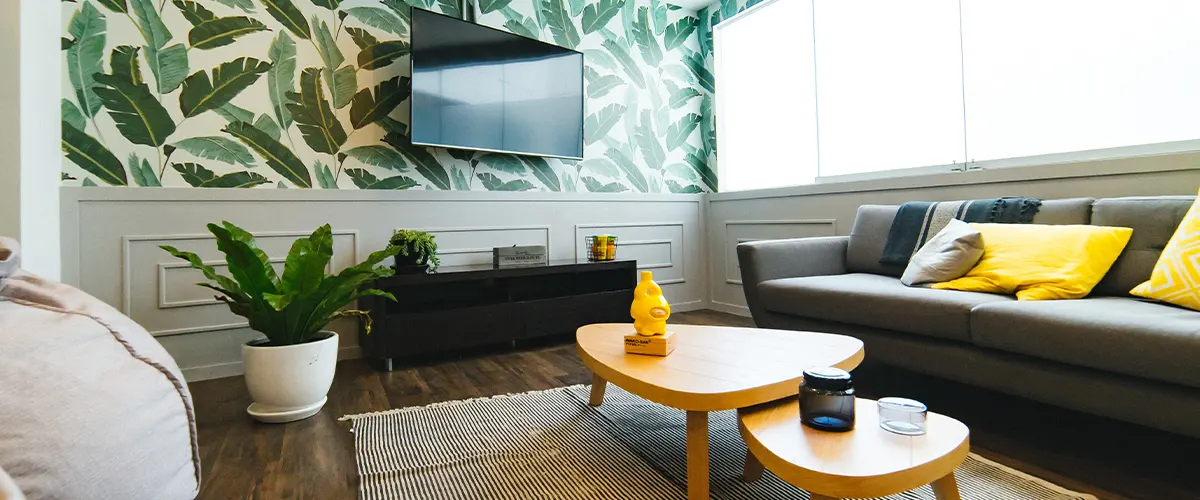 A Remodeled Home Can Greatly Improve The Quality Of Your Life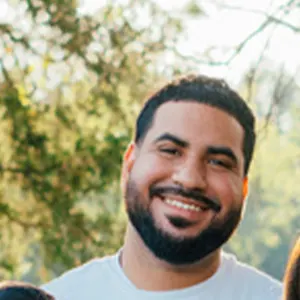 Request a free quote by clicking the button below and get our offer on your home remodeling in Oakton. Or talk directly to the owner of GiGi Homes & Construction at (703) 675-7574 to kick-start your project.
Alex Bautista, owner of GiGi Homes And COnstruction