The Best Bathroom Remodeling In Oakton
If you're ready to remodel your bathroom in Oakton, VA, you're in the right place!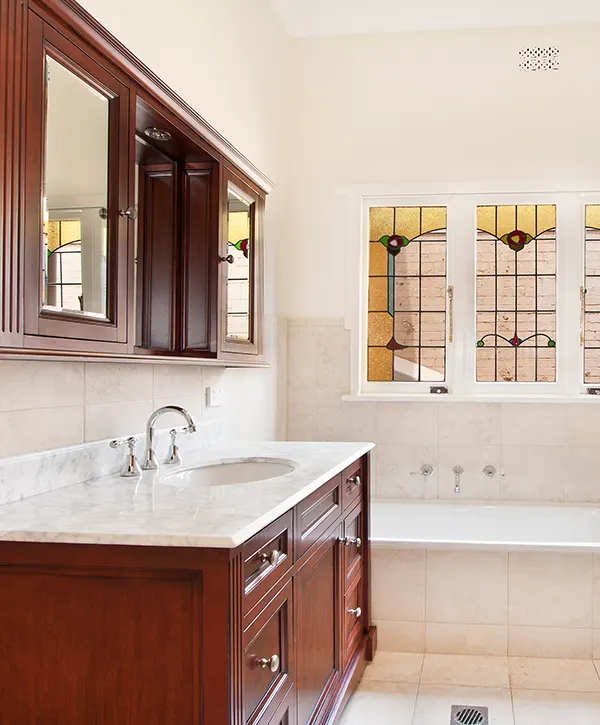 How often have you walked into the bathroom to deal with problems like fixtures not working as intended or cold bathroom floors that made it unpleasant to walk around barefoot? Investing in bathroom remodeling is often underrated. It is, after all, one of the first rooms you see in the morning and the last one before heading to the bedroom. We at Gigi Homes & Construction offer services for home and bathroom remodeling in Oakton, Virginia, but not before we explain why this is needed in the first place.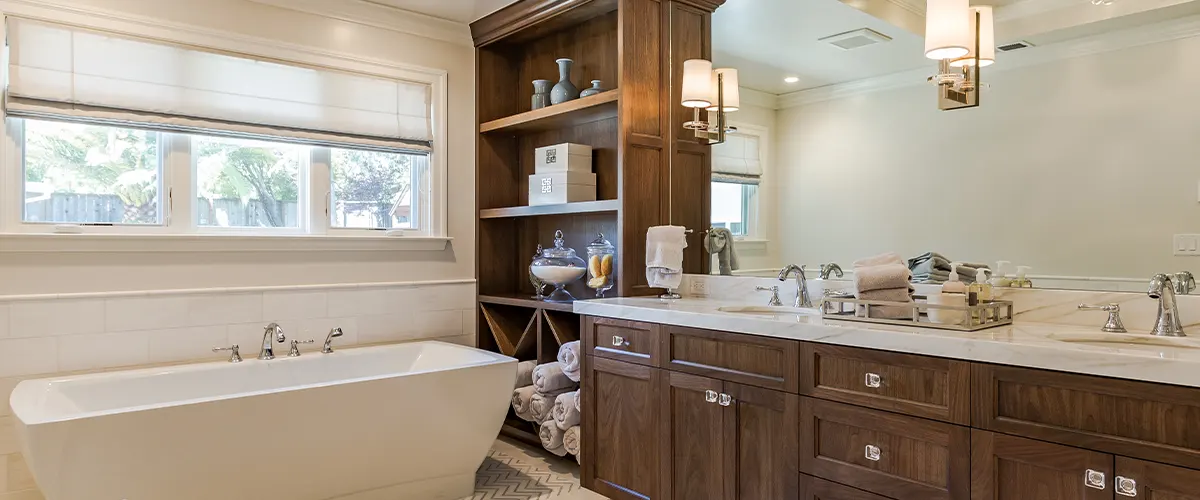 Why Remodel the Bathroom, Anyway?
Sometimes, the motivation to remodel a bathroom is simply because it's outdated. Some of our customers needed to revamp their bathrooms, while others felt their fixtures were out of style. But there is more than one reason why a bathroom needs a redesign.
To Make the Bathroom Safer
According to the National Floor Safety Institution, more than 20 percent of emergency room visits are due to falling accidents. That makes them the number one reason for accidental injuries, a troublesome statistic.
Bathrooms can be dangerous due to poor or loose flooring, slippery tubs and showers, and improperly installed safety bars.
At GiGi Homes & Construction, we believe that bathrooms should be aesthetically pleasing and safe for our clients. Whether you have children, live with elders, or want to step in and out of the shower without risking a fall, innovative bathroom remodeling can help prevent these unwanted accidents.
To Increase Your Home's Value
Suppose you want to sell your home sometime in the future. Upgrading the bathroom will allow you to ask for a higher price ( rather than selling a house with old fixtures and a rusty tub ).
Experts in real estate and valuation generally cite updating a bathroom as one of the best returns on investment. You can double your dollar's value if you choose excellent services for bathroom remodeling in Oakton, Virginia.
To Improve Your Bathroom's Functionality
Some of our clients need us because their bathrooms are awkwardly arranged or too small to accommodate their needs. It's an issue if you and your loved ones can't use your bathroom comfortably.
Investing in a bathroom remodel is a great way to make the most of the limited square footage. It's possible to make great use of even the tiniest restrooms by making minor, relatively inexpensive adjustments. It's a significant space in your home, so make sure it's serving your needs.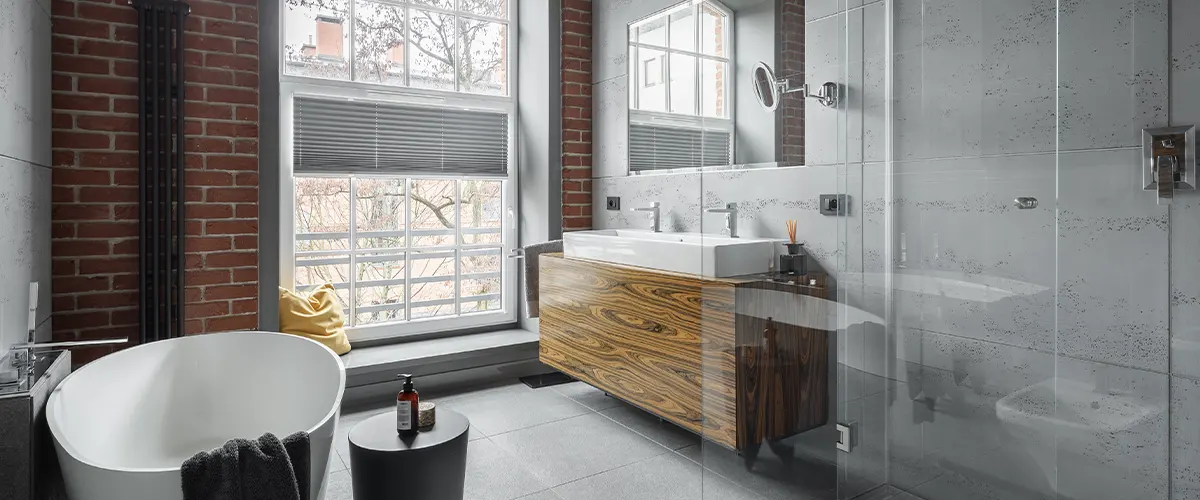 To Have an Energy-Efficient Bathroom
Several upgrades can reduce monthly energy costs by as much as 50 percent if installed during remodeling. At Gigi Homes & Construction, we offer various renovating solutions to reduce your energy expenditures.
We can install heated tile floors that preserve heat and make it comfortable to step out of the shower. You can opt for instant hot water solutions to reduce costs and have the shower ready in the blink of an eye. The smart lights feature will ensure no watts are wasted when brushing teeth or putting on make-up.
If you felt overwhelmed with day-to-day activities to the point where you dreamt about having a few quiet moments in the shower, why not make your bathroom a place of escape?
Upgraded fixtures, freestanding tubs, and smart speaker systems are some things that Gigi Homes & Construction can integrate into your new bathroom to make it the perfect place to spend the end of a long day.
When you wake up in the morning, getting ready to face a new day, a remodeled bathroom is more pleasant to step in. It can get you inspired to start your day.
If your house was constructed in either the 1980s or the 1990s, then there is a possibility that it contains asbestos. If you start renovations and find asbestos throughout the process, you will not be able to carry forward with the project until all traces of asbestos have been eliminated.
As the Minnesota Department of Health states, asbestos particles are inhaled into your lungs, causing lung tissue lodging and serious long-term health problems.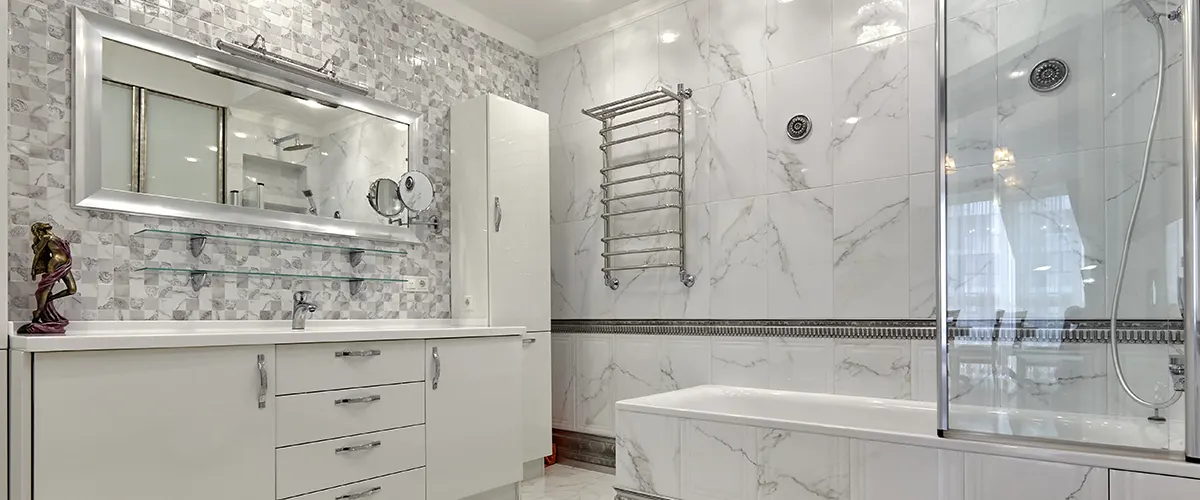 Oakton Homeowners Love Their New Baths!
I called GiGi Homes to help with my moms bathroom remodel. She had a very old out dated bathroom and I wanted to surprise her with a renovation while she was out of town. Alex was incredible working within a tight timeline while still producing a gorgeous and high quality bathroom renovation.
He did everything from retiling the shower and floor to installing new sinks and hardware.
I cannot recommend him enough for not only the quality of work but being polite, on time, and just a great person to help execute my vision!
It is hard to find good contractors, but the team at Gigi Homes did a great job! The process from start to finish was very professional.
If you are looking for a kitchen & bathroom remodeler they offer a streamlined service.
What Does Bathroom Remodeling in Oakton, Virginia Imply?
A bathroom can be as basic as replacing the sink and slapping a fresh coat of paint on the walls. It can also be as thorough as replacing plumbing fixtures and installing under-the-floor heating. Before you hire a company to help with bathroom remodeling in Oakton, Virginia, ask yourself, "what do I want/expect from my new bathroom?"
One end of the spectrum is the bathroom makeover that only involves changing the surfaces. The bathroom is in good shape structurally, and you might even appreciate the arrangement and size. If this describes your bathroom, a cosmetic upgrade could be in order.
Any superficial bathroom renovator will attempt to mend what can be fixed rather than replace anything structural. A surface-level bathroom redesign is the most eco-friendly option, as it generates the least amount of rubble.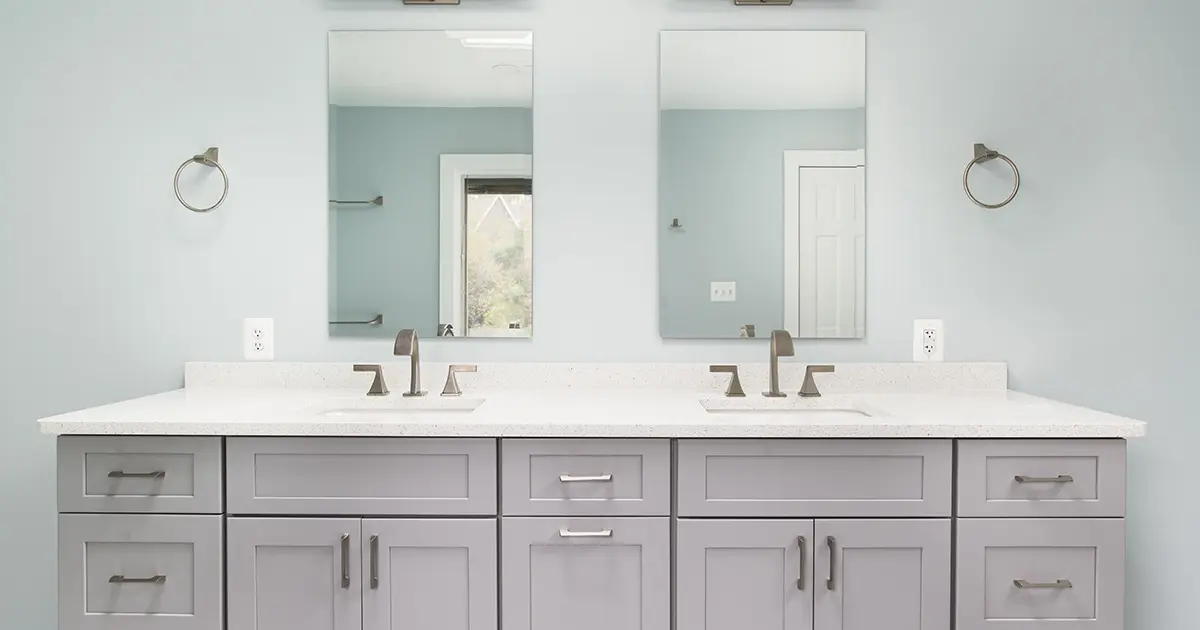 Let's assume your bathroom has excellent fixtures, and you want to keep the toilet, the tub, and the sinks. With structural replacement, contractors will strip the bathroom to its core (down to bare walls and floors). If you want new plumbing and wiring systems, this option is to go with.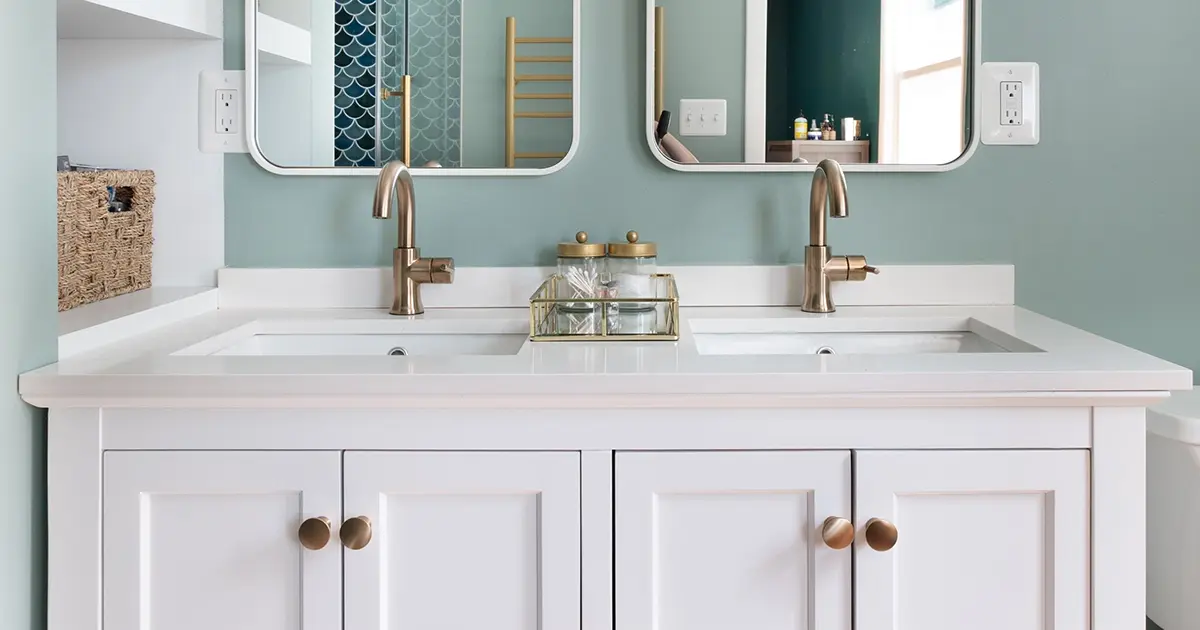 While the bathroom's walls and exterior stay unchanged, the layout may be altered by rearranging fixtures and fittings within the space.
This might be more work than just sprucing things up or swapping out the fixtures, as it may include rearranging things like the bathtub or shower, the lavatory, and the sink. Moving these things is difficult, intrusive, messy, and expensive. However, transporting them is frequently required.
Remember that this usually implies rerouting electrical wiring, updating plumbing, and swapping out all fixtures.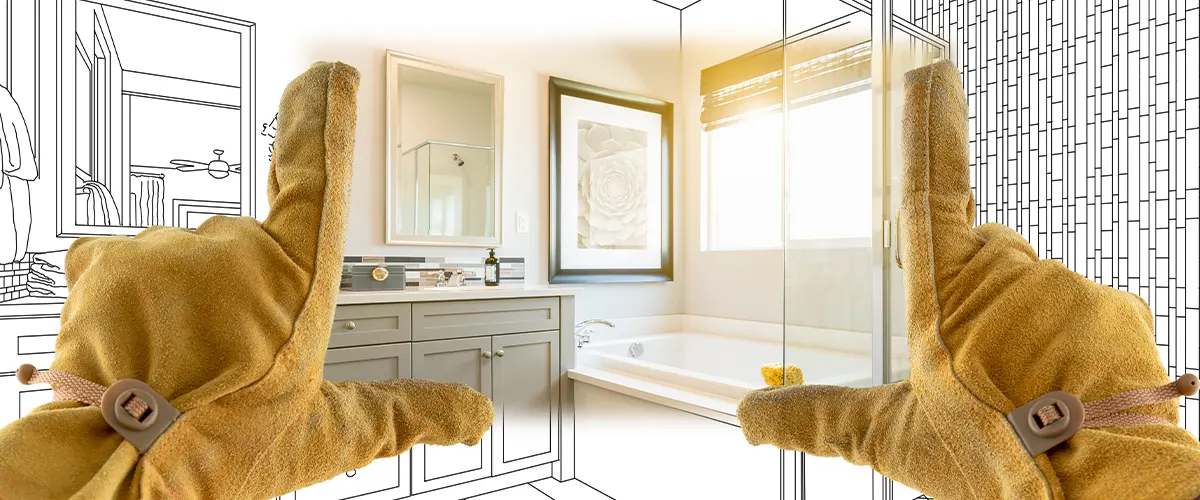 Changing the bathroom's footprint requires more than just rearranging the fixtures. The bathroom's walls and plumbing are entirely rearranged in the most extensive renovations. Changing the roof or ceiling is also an option, as is relocating or eliminating walls.
It's typical to remodel a bathroom so that it's larger. It's not uncommon to convert a tiny bathroom into a spacious one by knocking through into an adjacent bedroom.
How Can Gigi Homes & Construction Help?
One of two things comes to mind when you think about a bathroom remodel: shiny, brand-new surfaces or a chaotic, half-built mess. Perhaps both depictions are accurate at certain stages of every project. That's where contractors come in: to help minimize the effort and elbow grease you must put into bathroom remodeling.
If you have your heart set on upgrading your bathroom and want to find top-tier services that offer bathroom remodeling in Oakton, Virginia, Gigi Homes & Construction can help you out. We offer various efficiency-oriented solutions to bring the most out of your bathroom.
Many of our customers have small bathrooms that make them feel suffocated and spaceless. Floating shelves are a practical storage solution for those who want to take advantage of vertical bathroom space.
Whether your existing fixtures are jammed, leaking, scratched, rusted, or corroded, we can replace them with new and high-quality ones.
Whether you live alone or share a bathroom with someone else, vanities can make or break a bathroom. We can help install vanities of different shapes and sizes, maximizing storage space and giving your bathroom the makeover it needs.
Smart Speakers and Lights
Like to sing in the shower to "Bohemian Rhapsody" or "Smooth Criminal"? We can install smart speakers that allow you to pick your favorite bathroom songs using your smart mobile devices. And if you want your light to be in tandem with your bathroom movements, we can also cover that part.
Ideas For Your Bathroom Remodel In Oakton
Bathroom remodeling trends come and go, but the most important thing is that your bathroom is a space that YOU like. Check out our portfolio below to get some inspiration for your upcoming remodel.
We Make Bathroom Remodeling In Oakton Smooth
Start your bathroom remodeling in Oakton, VA with a process that doesn't put any stress on you and your family. We try to eliminate the complexity and worry connected with remodeling projects so that you have a pleasant and stress-free experience.

Fill us in on all of your project details on our contact form. We want to know all about your vision for your bathroom.

We start remodeling your bath into the area you need it to be. We'll work efficiently and quickly to get it back to you fast.

Now you and your loved ones can start using your new bathroom. Get ready for your house to feel like home again.
Frequently Asked Questions
It depends on how much of your bathroom you're looking to upgrade. At Gigi Homes & Construction, prices start at $15,000. For such a budget, we can give your bathroom a fresh paint job, install a new tub and vanity, replace an old sink, and update your fixtures. Top-of-the-line bathroom remodeling can exceed $50,000.
Updating your bathroom is worth it if you're having functionality issues, want to make the space look bigger, have increased water and heating costs, or simply want to give your bathroom a fresh look.
Avoid shady companies. Client reviews are one of the best ways to tell if a company is good enough to help you in this endeavor. Look at their portfolio, check their prices, and expect realistic turnaround times. Don't neglect hidden costs; be open to your contractor about what you want.
Take The Final Step Toward A Well-Deserved Bathroom Remodeling Project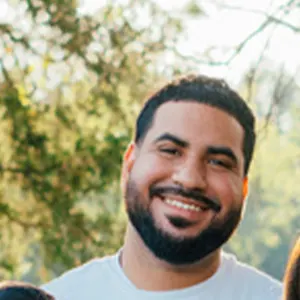 Request a free quote by clicking the button below and get our offer on your bathroom remodeling in Oakton. Or talk directly to the owner of GiGi Homes & Construction at (703) 675-7574 to kick-start your project.
Alex Bautista, owner of GiGi Homes And COnstruction