The 5 Best Bathroom Remodeling Companies In Oakton, VA
Already decided you want to work with the best of the bests?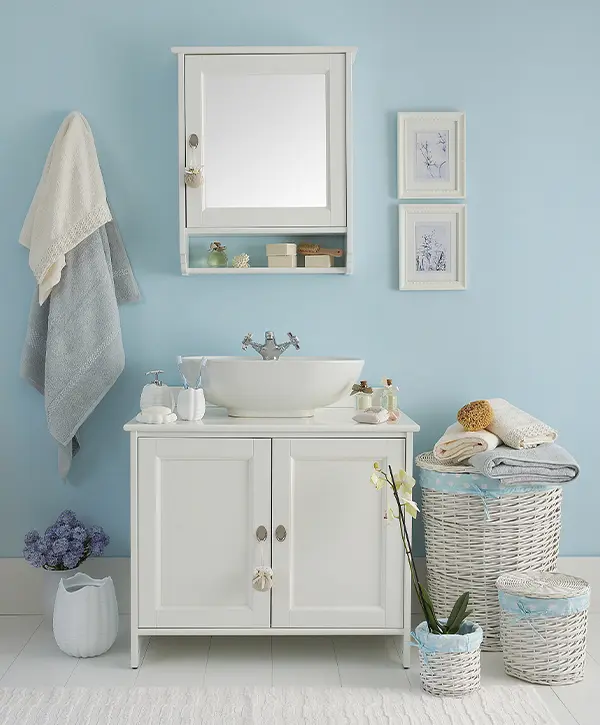 Here at GiGi Homes & Construction, we are determined to be the best bathroom remodeling company in Oakton.
Though many other bathroom remodeling companies share this goal, many fail to deliver a high-quality product and excellent customer service every time.
We partner with some of the best tradesmen in Oakton to ensure your bathroom remodeling project turns out as you envisioned. With us, you're getting some of the best perks of working with a professional – perks you won't get from your average contractor or a big, international corporation.
Today, we'll give you an unbiased opinion of Oakton's best bathroom remodeling companies.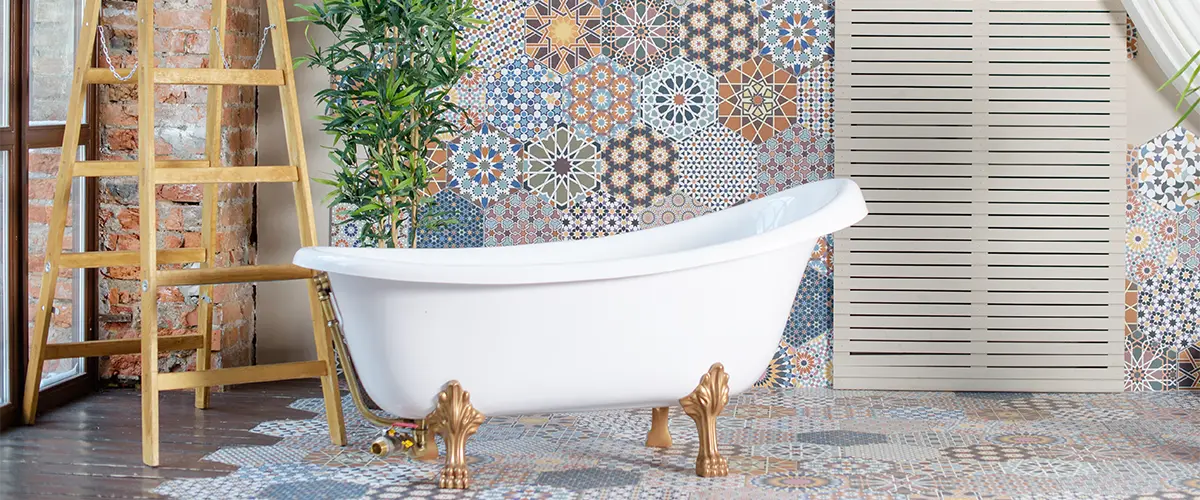 Starting With GiGi Homes & Construction
GiGi Homes & Construction's goal is plain and simple – to give you, the homeowner, a better contracting experience than you can find anywhere in Oakton or surrounding areas. We do this by offering you perks that few other contractors provide.
From among them, we take the greatest pride in our ability to give you a world-class remodel that doesn't bring with it the stress and anxieties associated with remodeling.
We go the extra mile to ensure you and your loved ones feel comfortable at all times during your project, and by the end of our work, you can tell for certain that you've made one of the best investments ever.
A Bathroom Remodeling Company That Truly Cares
We've been in the remodeling industry for many years now, and we've seen contractors throwing promises left and right. Needless to say, few of their promises ever came to fruition.
At GiGi Homes & Construction, we're fully committed to executing your vision to perfection. You'll get your dream bathroom in the easiest way possible without sacrificing anything from the quality or functionality of your space.
We're one of the best bathroom remodeling companies in Oakton, and many of the homeowners we worked with agree with this.
I met Alex about a year ago. I'm a designer, and we've worked together to bring multiple projects to life. 
His clients have nothing but amazing things to say. He is knowledgeable, communicative, and genuine. 
He uses his knowledge of materials to help his clients create beautiful spaces that last. It's hard to find contractors who truly care but with GIGI Homes you can trust that you're in great hands! 
I look forward to all to working together for years to come!
I called GiGi Homes to help with my moms bathroom remodel. She had a very old out dated bathroom and I wanted to surprise her with a renovation while she was out of town. 
Alex was incredible working within a tight timeline while still producing a gorgeous and high quality bathroom renovation. 
He did everything from retiling the shower and floor to installing new sinks and hardware. 
I cannot recommend him enough for not only the quality of work but being polite, on time, and just a great person to help execute my vision!
HandyMensch Home Remodeling
With more than three decades of business experience, Lenny founded HandyMensch Home Remodeling in 2007 to meet the growing demand for a dependable residential design-build remodeling company. He still stays involved in all aspects of the business.
Their home remodeling projects typically take from several days to ten weeks, and their prices are dependent on your specific goals.
They're not doing small handyman repairs, and all of their projects start from $15k upwards. They don't do commercial projects or build additions (including bump-outs or pop-ups).
The quality of work from Handy Mensch Home Remodeling is top notch. Lenny and his team are very responsive and professional. I love the attention to detail they provide on all their jobs, but yet your personality come through in the remodel. Can't recommend them enough!!
KBR Kitchen and Bath (KBR) is a Class A, licensed, and insured contractor, serving in Northern Virginia, Maryland and Washington, DC.
They take pride in their numerous awards and recognitions throughout a decade of service in Fairfax, Bethesda, and Manassas. From customer service to designs, KBR has been recognized as one of the leading remodelers in the area, and they're striving to remain so for a long time.
They offer kitchen remodeling, bathroom remodeling, basement remodeling, and home additions.
I cannot say enough amazing things about this company. I had an idea that Sylvia was able bring to fruition. They knocked down 3 walls and gave me the open concept I desired. They finished the project one week early!!!! The same crew came out to my house every day. Sylvia was responsive to any of my issues. I have the best kitchen in the neighborhood. Thinking of using them to do my bathrooms.
Dulles Kitchen and Bath's mission is to offer their customers superior services!
They have years of experience in which they developed their ability to understand every individual needs and desires. They're guiding customers with a simple process that fits your ideal goal.
Their reputation is based on their clients' approval, which is why they strive to reach each of their customer's full satisfaction. For that to happen, they offer free designs and estimates, a large selection of products, financing options, and reliable project managers with years of experience.
Beyond pleased with work from this company. We contracted a kitchen remodel with some other major repairs and it has literally turned it into a new home. Fast, professional and exceeded my expectations. 10/10 recommend and will definitely work with them again!!!
With over 15 years of experience and a real focus on customer satisfaction, homeowners in Oakton can rely on Home Design Inc for their kitchen and bathroom remodeling or entire home renovation. Whether it's a household or a commercial space, this company can help you in your endeavor to enhance your space.
Home Design Inc's goal is to recreate your vision with accuracy and inspiration by putting their best effort forward. By doing this, they hope to achieve the results you're looking for and to offer you a remodeling experience that's better than most contractors in the area.
Their high-quality design work gives customers peace of mind and the reassurance that their space will turn out excellent.
I did my kitchen remodeling and HomeDesign did a very good job. They were very responsive and they walked me through all the aspects of the remodel process and helped me choose the best cabinets and countertops. They went above and beyond what was agreed upon. I highly recommend Homedesign for any kitchen or bath renovations.
When it comes to the best bathroom remodeling companies in Oakton, you'll most likely want the best option available…
The option that'll make out of your project a true investment that'll pay off.
We combine quality work and comfort to give you a streamlined process that's easy to follow, quick, and efficient. With us, you're getting a bathroom remodel that comes without all the hassle and stress of such a project.
So if you want to work with one of the best bathroom remodeling companies in Oakton, VA, give us a call at (703) 675-7574 or request your free quote now!