Kitchen Remodeling In Manassas
If you're ready to remodel your kitchen in Manassas VA, you're in the right place!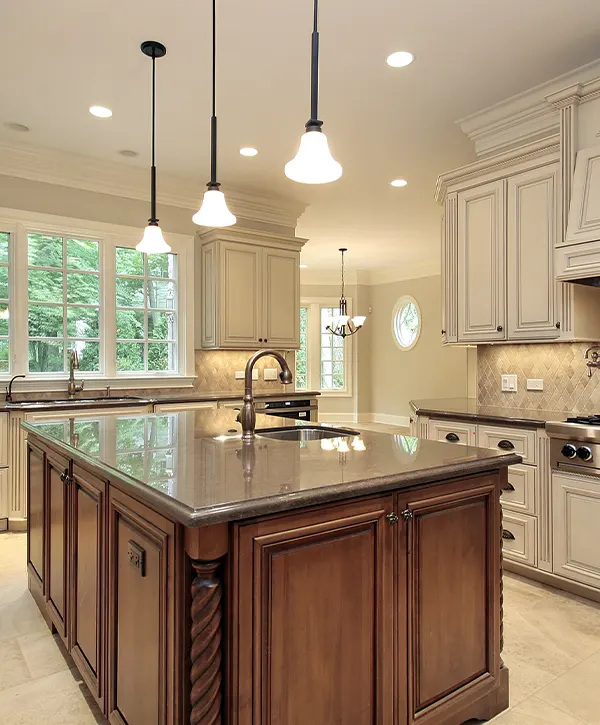 Looking for kitchen remodeling services in Manassas? GiGi Homes & Construction offers the greatest options for your specific requirements and preferences. We're the best kitchen and bathroom remodeling company in Manassas, with years of expertise providing homeowners like yourself with a beautiful kitchen to be proud of. You'll get a dedicated staff that will make sure your project runs smoothly and effortlessly, as well as a memorable experience working with us on your kitchen and bathroom renovation.
A Kitchen Remodel That Keeps Giving
Get Your Premium Kitchen Remodeling In Manassas
We understand that remodeling tasks can be stressful when dealing with the wrong individuals. Unnecessary costs, contractors being late, or poor professionalism are all warning flags to avoid. Our aim at GiGi Homes & Construction is to decrease the stress and worry that remodels may create. You'll be accompanied by our constant assistance and walkthroughs so you'll know what's going on at all times.
We send only licensed, insured, and professional craftsmen to your home that will handle every aspect of your renovation according to your kitchen and bathroom design and plan.
Your needs and preferences are our top priority while we're working, ensuring that all changes made in your space are attractive and 100% functional.
We offer a professional kitchen and bathroom remodel in Manassas, so if you're looking to work with professionals on your home upgrade, check out our offer right now!
Homeowners Love Their New Kitchens In Manassas
I called GiGi Homes to help with my moms bathroom remodel. She had a very old out dated bathroom and I wanted to surprise her with a renovation while she was out of town. Alex was incredible working within a tight timeline while still producing a gorgeous and high quality bathroom renovation.
He did everything from retiling the shower and floor to installing new sinks and hardware.
I cannot recommend him enough for not only the quality of work but being polite, on time, and just a great person to help execute my vision!
It is hard to find good contractors, but the team at Gigi Homes did a great job! The process from start to finish was very professional.
If you are looking for a kitchen & bathroom remodeler they offer a streamlined service.
Type Of Upgrades And Materials
Kitchen remodeling is one of the most complicated home improvements, with a wide range of options and materials to consider. However, selecting between all of them might be stressful.
The most common improvement made to a home's kitchen is new kitchen cabinets.
The most common type of wall-mounted cabinets is Ikea's or Home Depot's. You won't be able to modify them, and they come in a limited number of sizes and colors. They're also the cheapest option.
You can find semi-custom cabinets at home improvement stores and cabinet specialty shops. With these types of cabinets, you have more flexibility to change dimensions and finishes. According to the Kitchen Cabinet Manufacturers Association (KCMA), investing in semi-custom cabinets will net you the best return on your investment (ROI).
Fully customized cabinets are made by expert carpenters to your specific measurements and specifications. They are more expensive, but they will be precisely what you desire for your house.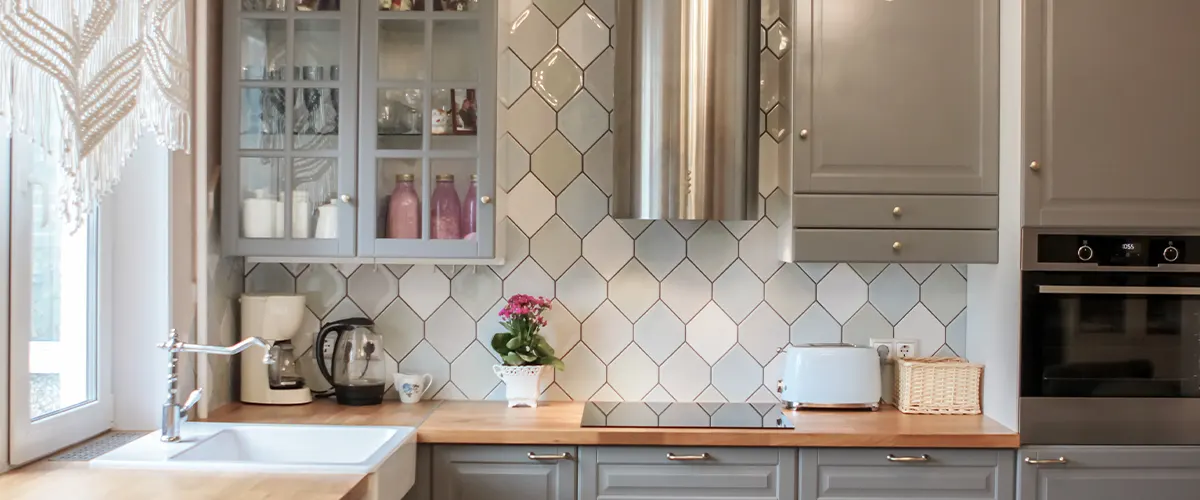 In both kitchens and bathrooms, hardwood floors are becoming less popular. These are damp areas that see a lot of water spills and stains, so hardwood flooring is inefficient. Luxury vinyl planks or tiles provide an excellent option. Ceramic or porcelain tiles are also nice choices, although they cost more and are more difficult to install.
Maintaining your hardwood floors is doable, but you should carefully consider this option before deciding if it's what you want. You'd need to frequently seal and protect the wood to make sure it doesn't wear down easily. That's why it's best to discuss every detail of your project with a professional contractor to get the right insight into which materials work for your space.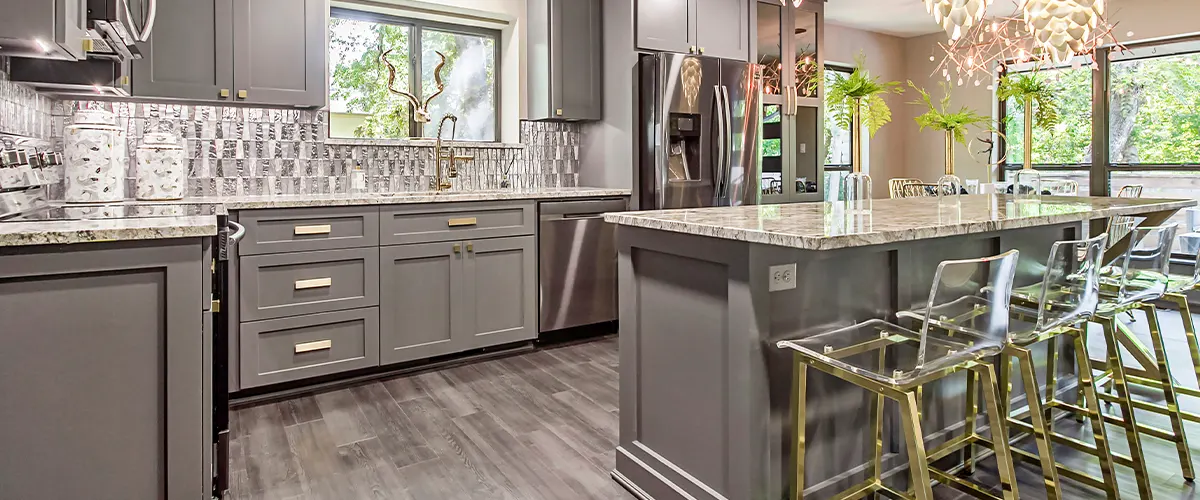 If you're remodeling your kitchens, you'll almost certainly need new countertops, especially if you want them to match the new design and flow from one area to the next. Manassas homeowners prefer quartz and granite countertops. Quartz is a manmade stone with exceptional strength and durability, making it ideal for active kitchens. Although granite is more pricey, it is by far the finest choice for counters.

Aesthetics reign supreme in guest bathrooms, whereas function should be king in your kitchen. The two most popular styles that fit with any design are drop-in and under-mount sinks.
The only difference between the two types of sinks is their appearance. However, undermount sinks often create a more upscale look since they're tied together with the countertop. Although they require more maintenance, drop-in sinks are easier to clean and much more affordable.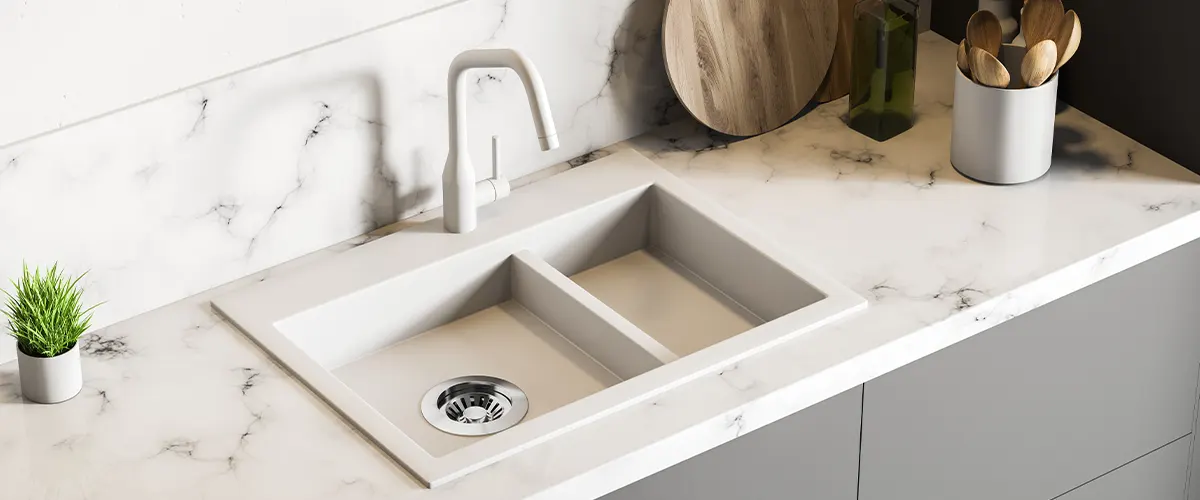 Ideas For Your Upcoming Kitchen Remodeling In Manassas
A Quick And Simple Kitchen Renovation Process
Make your kitchen remodeling in Manassas much easier with a simple and quick process!

Fill us in on all of your project details on our contact form. We want to know all about your vision for your kitchen.

We start remodeling your kitchen into the area you need it to be. We'll work efficiently and quickly to get it back to you fast.

Now you and your loved ones can start using your new kitchen. Get ready for your house to feel like home again.
Frequently Asked Questions
The cost of remodeling your kitchen is determined primarily by the size and materials you want. The price range for a basic kitchen renovation in Manassas ranges from $40,000 to $80,000. Expect to pay between $80,000 and $90,000 for a high-end makeover and $30,000 and $50,000 for a low-end makeover. Our experts will guarantee that you get the most bang for your buck and that you receive a superior product than any other contractor in Manassas.
For a small kitchen renovation, we typically allocate two weeks. However, our average remodels take around one month to complete. High-end kitchen remodels can take up to two months.
After our on-site consultation, you'll receive a clear timeline of how your project will unfold. You'll be kept in the loop throughout the process and you'll know exactly what changes are being made, why they're being made, and when they're happening.
At our company, we consider kitchen remodeling to be one of our top strengths. Our Manassas VA contractors are experts in renovating this difficult room in your home and come insured with plenty of experience. For us, customer satisfaction is key, which is why we're dedicated to making your ideal space a reality through our renovation services.
Uplift The Functionality And Vibe Of Your Kitchen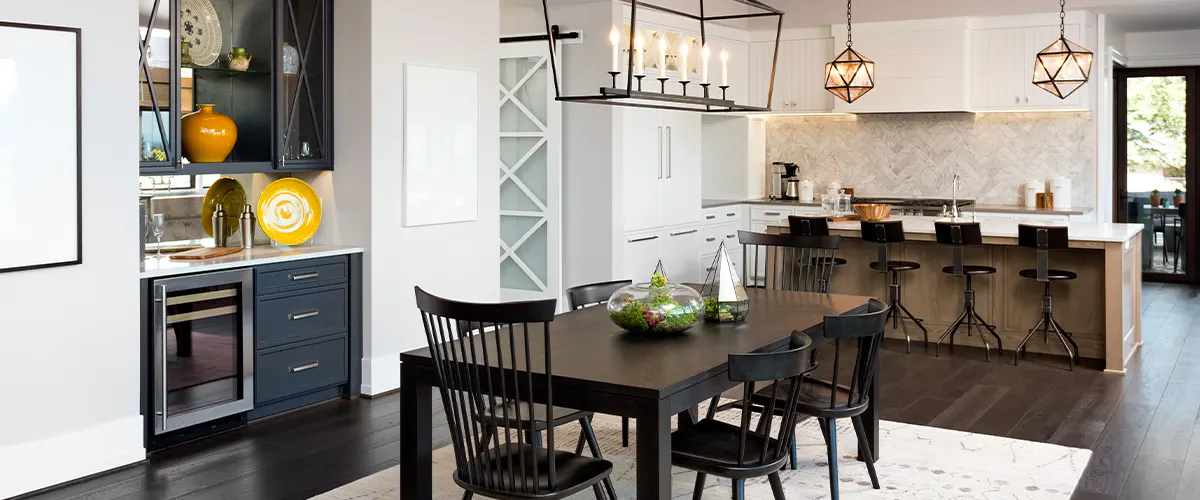 Your kitchen is the heart of your home – a gathering place for family meals, game nights, and long talks. This room should be comfortable and inviting, creating cherished memories and strong bonds.
When everything in your kitchen flows together nicely, you can create a cozy atmosphere that will make every evening special. GiGi Homes & Construction offers perfect solutions to turn your house into a home.
With GiGi Homes & Construction, your kitchen remodeling project is in the best hands possible. We strive to offer you the best contracting experience in Manassas.
Get Your Well-Deserved Kitchen And Bathroom Remodeling Service!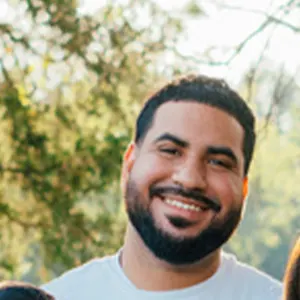 Request a free quote by clicking the button below and get our offer on your kitchen remodeling service in Manassas. Or talk directly to the owner of GiGi Homes & Construction at (703) 675-7574 to kick-start your project.
Alex Bautista, owner of GiGi Homes And COnstruction