Kitchen Remodeling Companies In Manassas
If you're interested in Manassas's best bathroom kitchen companies, check out our list!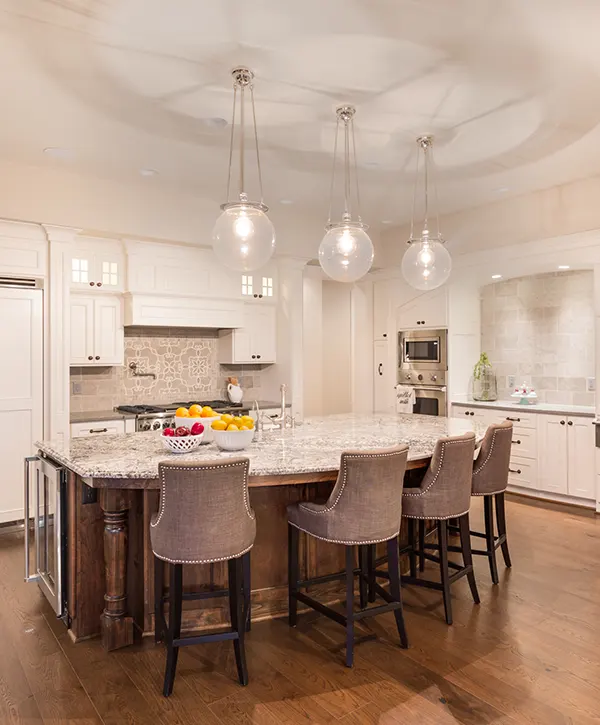 GiGi Homes & Construction aspires to be the best kitchen remodeling company in Manassas. However, we understand that there is healthy competition in this space. We see our fellow businesses as colleagues and work together to share information and knowledge about the industry with one another. This way, we guarantee that clients will receive nothing but the best possible service from us.
We work with companies that are not as well-known but do high-quality kitchen renovations. We know that the bigger companies do not do a good job on their projects. If we work together, we can make sure that everyone gets a good outcome from their kitchen remodel projects.
Today, we'll give you an unbiased opinion of Manassas's best kitchen remodeling companies.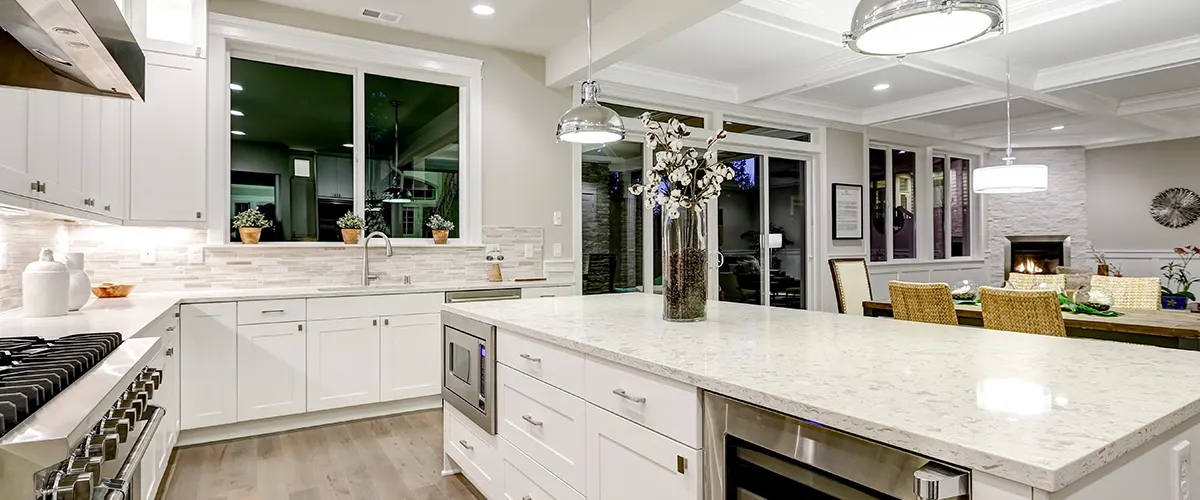 Starting With GiGi Homes & Construction
GiGi Homes & Construction is the company you can rely on when it comes to home improvement projects. We'll save you money, prevent contractor no-shows, and provide superior service. With our help every step of the way, we will make sure your project turns out exactly as planned.
We strongly believe that your vision for the project comes first – that's why our remodeling company only works with skilled, insured, and certified contractors. Not to mention, we also pay attention to detail in both the design and execution of all changes so that they are not only attractive but also functional.
I hired GiGi Homes to repaint my newly purchased home as it was in pretty rough shape paint-wise. Alex was a pleasure to work with. Since I was a first time buyer, I had no idea what the costs were to paint an entire house. Alex was extremely patient as I asked him to break down the costs in his estimate multiple times. Admittedly, I did not properly budget for a paint job for the entire house, but I ultimately decided to repaint only the main level, stairway, and upstairs hallway as it was a hideous baby blue.
Prior to the job, Alex drove over samples to me as I was in between colors and he even provided his opinion on what colors would look best based on the space. Alex finished the job in 2.5 days (I was on a time crunch due to furniture delivery) and he was extremely accommodating when I informed him of this time crunch very last minute – the day he was starting the project! Alex patched up where there were holes, seamlessly sanded the walls and trim, and repainted the trim. He even touched up a few doors and painted the inside of closets even though I said he didn't have to worry about them (closets were still that ugly blue that I hated)!
I am so appreciative of Alex's work ethic, attention to detail, and professionalism. I would recommend him over and over again to everyone in the NOVA area – and I will definitely be having him take care of more home improvement projects later down the road!
Easy Renovations, opened its doors in 2013 as a family-owned and operated residential remodeling contractor specifically in the Northern Virginia Area. They take pride in being able to give customers personally, hands-on guidance when it comes to choosing designs, colors, and styles – all fitting for their homes. Here, they understand budgets can change along with circumstances and unique situations may arise which is why they vow to always work towards finding the best solutions possible.
With a wealth of experience between them, the team at Easy Renovations realized that they could do things better than the big box companies they used to work for. They found that there was a lack of reasonably priced and quality renovation services available, so they set out to fill this void in the industry. At Easy Renovations, their focus is on helping all customers who come to them in need.
Kayla and her team at Easy Renovations did an excellent job remodeling our commercial office space. Our office was in disrepair and had not been updated since approximately the early 90's. Kayla came in looked at our space and gave us a range of remodeling options based on our needs and wants and provided an outline of costs. She worked closely with us to ensure we were maximizing our budget with quality choices. 
I highly recommend Easy Renovations for either commercial or residential constructions needs. I look forward to working with Easy Renovations again in the future.
Kayla and the Easy Renovations team are true professionals and do amazing work. I can't wait to have them do more work on my home. They remodeled my bathroom and replaced flooring in another room. I insisted on a vessel sink vanity and they worked with me to install the one that I wanted and even provided other design recommendations (paint color, fixtures, etc.). 
I am IN LOVE with my new bathroom and I'm also happy with the flooring. They're easy to work with, responsive, friendly, and efficient. Their prices were also very reasonable. If you're looking for a contractor, I highly recommend this company.
At GS Custom Remodelers, we are a family-owned and operated business that is always growing. Their professional and knowledgeable staff have the perfect amount of experience to get every job done right. They take pride in the quality of our workmanship as well as customer satisfaction. They have affordable pricing structures to help you with all your homeowner needs. Together, they can develop a design for you and turn your ideas into reality. They provide services throughout Northern Virginia and Washington DC.
Used this company again for replacing our carpet upstairs with wood floors. Get pricing and the job was done on time. Their prices are reasonable and their customer service is great! 
If you are looking to get some renovations done to your home, I highly recommend inquiring about this company. So far they have not disappointed us with any of the services we used them for. 
GS Custom Remodelers did an excellent job installing hardwoods in my living room, dining room and guest bedroom. The customer service was remarkable from beginning to end. 
They even went so far as to pick up the hardwood I ordered from the local store on the way to my house. I highly recommend you use them if ever in need of remodeling service.
Though all of these companies would do a great job with your kitchen remodeling project in Manassas, each company has its own advantages. Quality and reliability may differ from business to business. Still, the one that will ultimately give you the best experience is the company that makes you feel calm and confident throughout your project.
GiGi's process is designed with you as the focus. You'll be in charge and have full control over every detail while our experienced builders take care of all your wants and needs to ensure complete satisfaction. If you're interested in getting a quote from one of the best kitchen remodeling companies in Manassas, get in touch with us!