Basement Remodeling In Manassas
If you're ready to remodel your basement in Manassas VA, you're in the right place!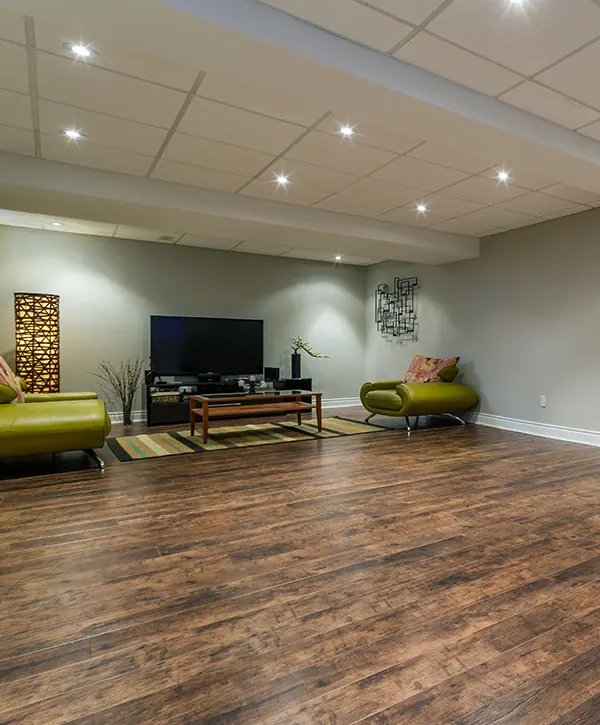 A basement is often seen as wasted potential because it's one of the few rooms in a house that isn't usually utilized to its full effect. But with GiGi Homes & Construction, we can show you how your basement can become something great. Not only will this increase living square footage and add value to your home, but you'll get to design an entirely new space for whatever purpose you desire. We promise to help make all these goals a reality – and more!
A Basement Remodel That Brings With It Extra Perks
A Premium Basement Remodeling In Manassas
Too many homeowners forget about their basements and the latent potential it has. An old, run-down basement can be a major turnoff for homebuyers who might otherwise offer less money for the property.
Investing in a basement remodel is not only smart from a value standpoint—as it will add equity to your home—but also personally, as you'll get to enjoy the new space every day.
With our design service, you can create a room from scratch that will exceed your expectations and serve any purpose you need it to. A 'man cave' for entertainment with friends, a designated playroom for the kids, or even an inviting bedroom for guests – the possibilities are endless.
Check out our basement remodeling offer in Manassas and get the best deal on your project right now! Work with the best basement builder in Manassas and make sure your project is 100% successful.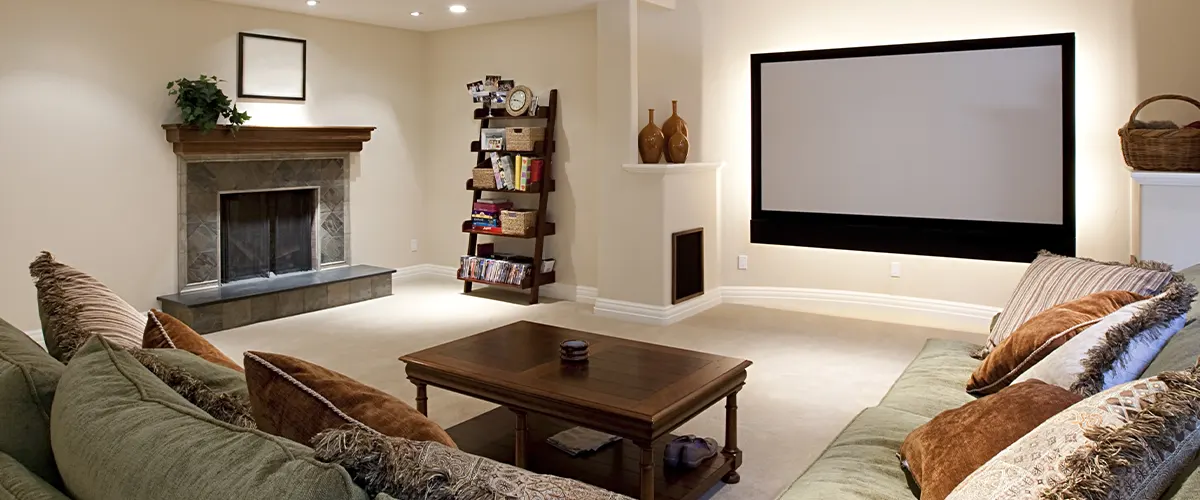 Manassas Homeowners Love Their Finished Basements!
I called GiGi Homes to help with my moms bathroom remodel. She had a very old out dated bathroom and I wanted to surprise her with a renovation while she was out of town. Alex was incredible working within a tight timeline while still producing a gorgeous and high quality bathroom renovation.
He did everything from retiling the shower and floor to installing new sinks and hardware.
I cannot recommend him enough for not only the quality of work but being polite, on time, and just a great person to help execute my vision!
It is hard to find good contractors, but the team at Gigi Homes did a great job! The process from start to finish was very professional.
If you are looking for a kitchen & bathroom remodeler they offer a streamlined service.
Different Finishes You Can Get For Your Basement
If your basement is nothing more than an unused, dark space, you're missing out on the opportunity to transform it into a livable area that can make your life easier.
From a laundry room near a brand-new master bathroom or an office where you can finish projects to a game room where friends can gather and watch the big match, there's no limit to what you can do with that extra square footage in Northern Virginia.
Let's look at some of the best basement transformations you can get!
Did you know that by transforming your basement into a bedroom, you're actually increasing the living square footage of your property? This is great news for families who are starting to grow and need more space. Your old storage area can be turned into a functional gathering space for everyone to enjoy.
An extra bedroom has many benefits: hosting guests overnight, allowing family time together, or even renting it out as an income source during tough times. Helping others while earning some extra money sounds like a win-win to us!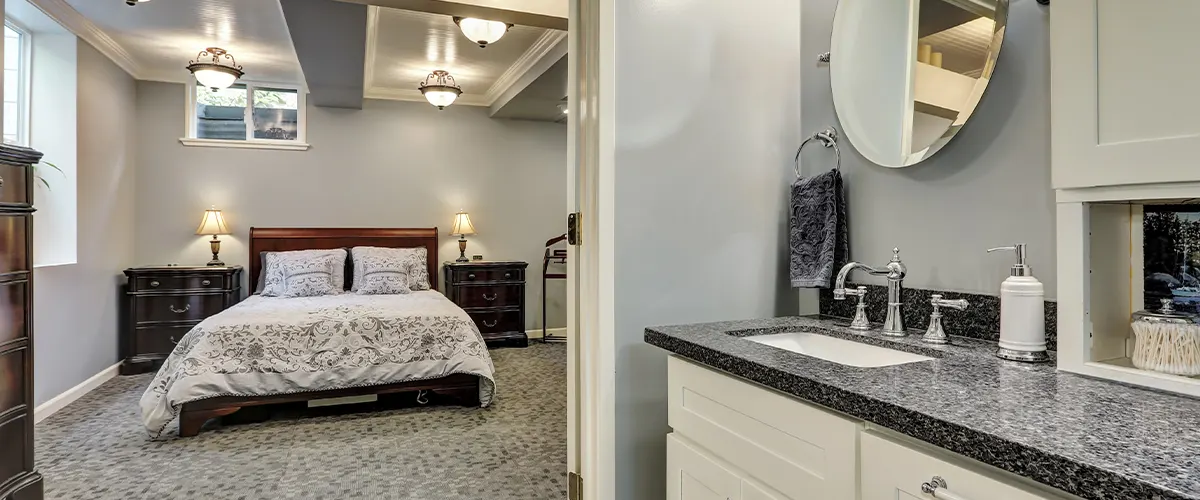 We allowed many families in Manassas to cheaply turn their basements into playrooms for their children, and they were thrilled. The entire room can be made safe for kids with some easy additions, and adding in their favorite toys will help keep them distracted from screens for at least a little while.
This transformation is also very inexpensive, which makes it great. And when you're thinking the kids will eventually outgrow this phase – making it even better because you can then rapidly transform the basement into something else entirely.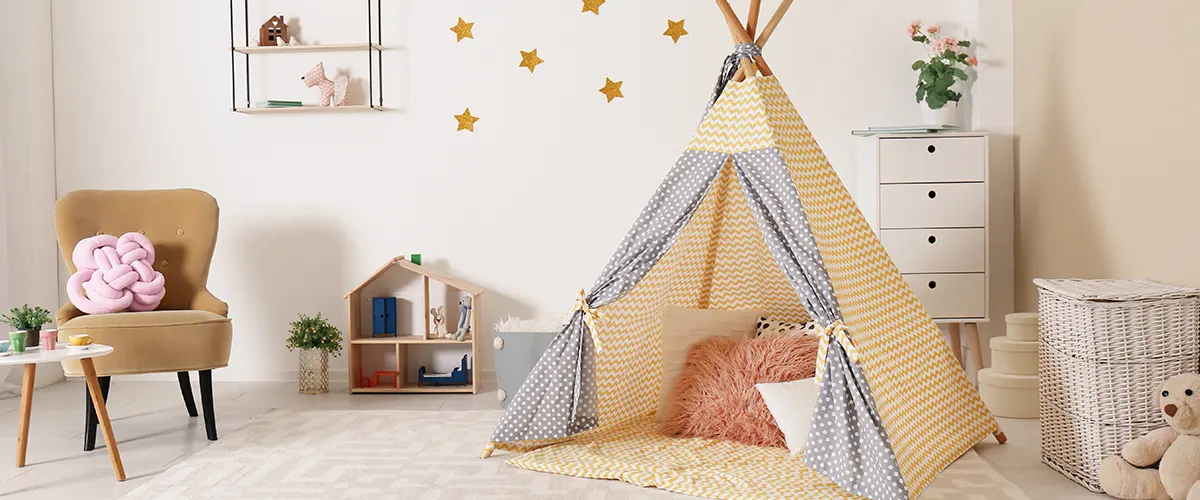 Before the pandemic hit, and home offices were thrust into the mainstream, many people had to make do with what they had. This led to a lot of interruptions and Zoom calls with children and family members in the background. Now that we're more accustomed to working from home, our customers are remodeling their basements into proper office spaces. Not just for themselves but also for any little ones who might be disruptive during work hours.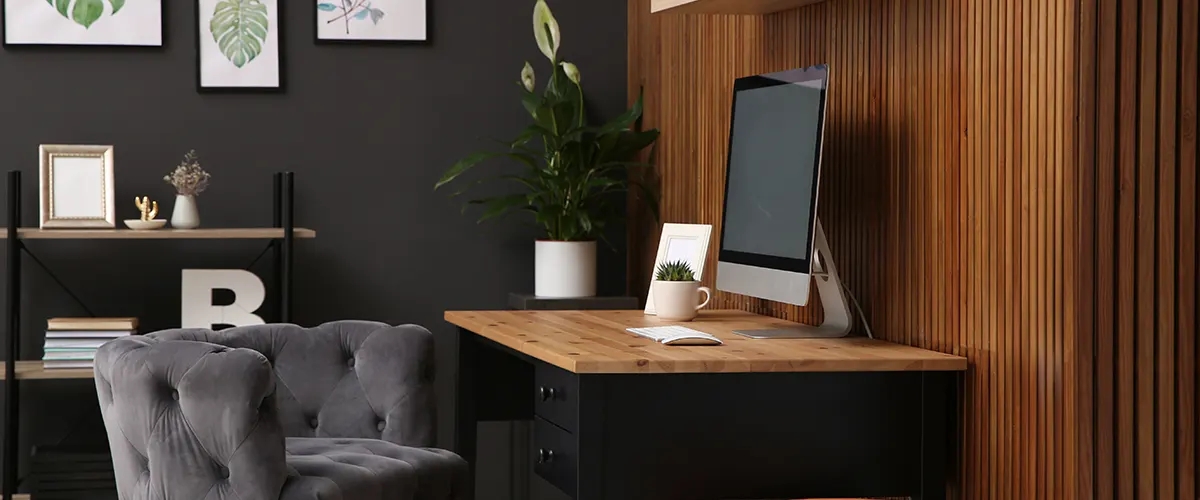 With work, family, and other obligations constantly vying for our attention, it can be difficult to schedule time for a workout. But even if we do manage to find the time, going to the gym can be expensive and require additional travel time.
That's why we believe the best solution is installing your own personal in-house gym. This way you can work out at your convenience according to your abilities—without worrying about outside judgment. These are all important underlying needs that most of us feel but often don't voice until it's too late.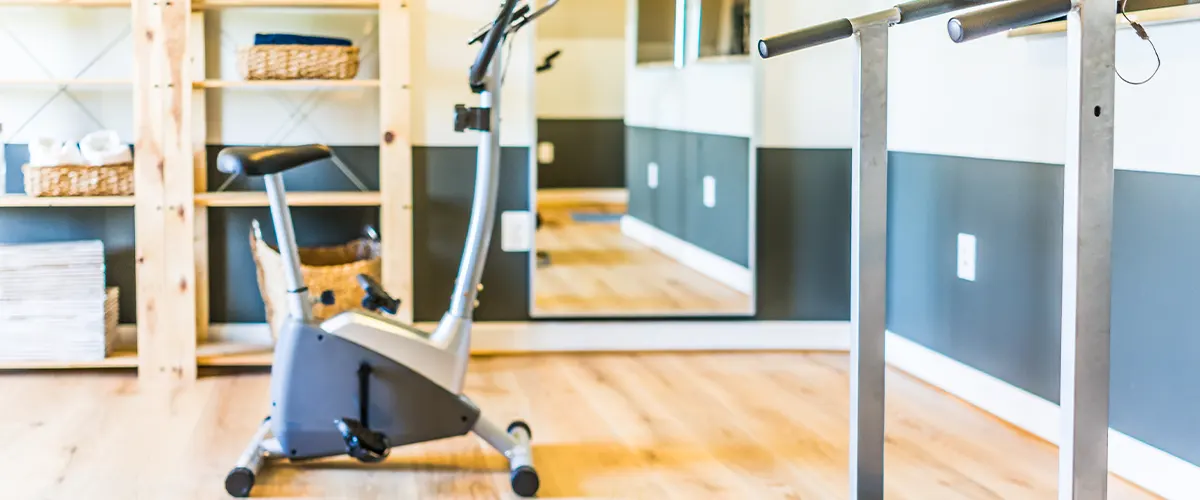 A Highly-Efficient Basement Remodeling Process
With us by your side, you won't have to worry about a single detail or experience any stress. We'll handle it all while keeping you in the loop every step of the way. You can expect excellent customer service and a basement renovation procedure that was designed with your specific needs in mind.

Fill us in on all of your project details on our contact form. We want to know all about your vision for your bathroom.

We start remodeling your basement into the area you need it to be. We'll work efficiently and quickly to get it back to you fast.

Now you and your loved ones can start using your new basement. Get ready for your house to feel like home again.
Frequently Asked Questions
The cost of basement remodeling varies depending on the size and materials you want. A modest kitchen makeover in Manassas might cost around $70,000. You may have to spend more than $115,000 for a high-end makeover or around $45,000 for a low-end makeover. However, our skilled staff can offer you greater value for your money than any other contractor in Manassas.
Most home improvement companies think that small projects take two weeks to complete, but our company typically only needs a month. For more extensive renovations that last up tp two months, we will keep you updated on every change being made and why during the entire process. During our initial consultation, we'll go over all of this in detail so that there are no surprises.
Our company specializes in basement remodeling services delivered by a highly trained and professional team. Based in Manassas, VA, we are proud to offer our clients exceptional quality basement remodels that will create a unique and lasting customer experience. With us, you can be confident that the job will get done right.
Bring Your Basement To Life With This Well-Deserved Upgrade!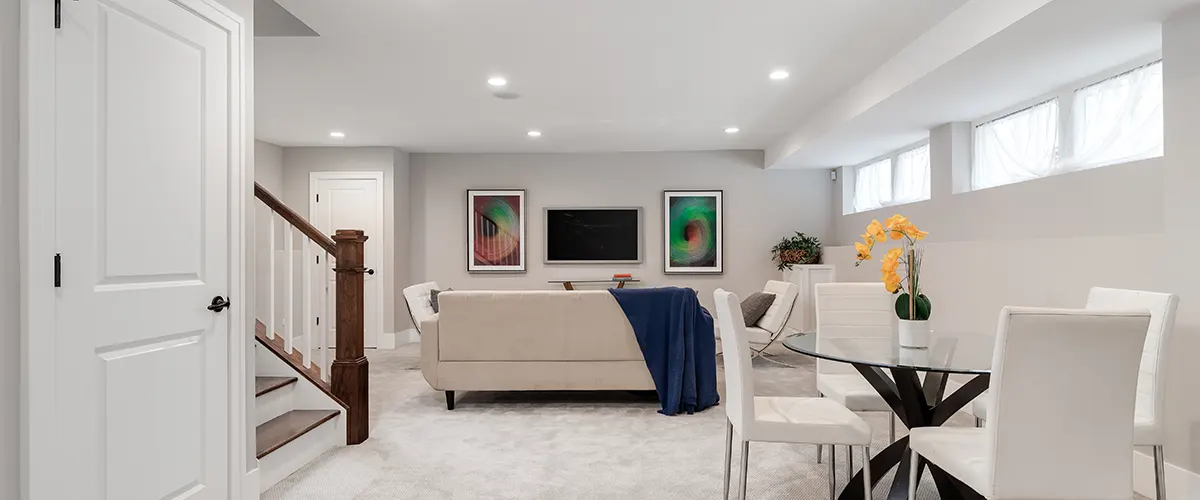 Don't procrastinate any longer on your Manassas basement renovations! Work with GiGi Homes & Construction to get started today. We know how important it is for you to have the space you desire, so we're focused on your requirements and desires. Relax knowing that your basement remodel will be free of stress and concerns when you work with us. With your local experts from GiGi Homes & Construction, you'll also get:
Let A New Basement Improve The Quality Of Your Life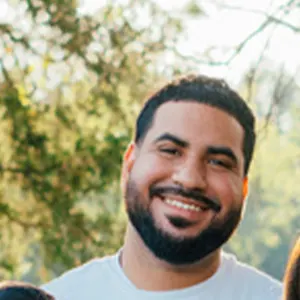 Request a free quote by clicking the button below and get our offer on your basement remodeling in Manassas. Or talk directly to the owner of GiGi Homes & Construction at (703) 675-7574 to kick-start your project.
Alex Bautista, owner of GiGi Homes And COnstruction