If there's one thing homeowners want for sure, it is to boost the value of their home and, when the time comes, sell it for more money.
Even if it's not in your plans to sell the place, knowing that your home has a bigger resale value than when you bought it gives you immense peace of mind and a sense of pride that few other things do.
In this guide, we'll discuss the top 3 home renovations that add to your home value, what they imply, and why you should get at least one of them this year!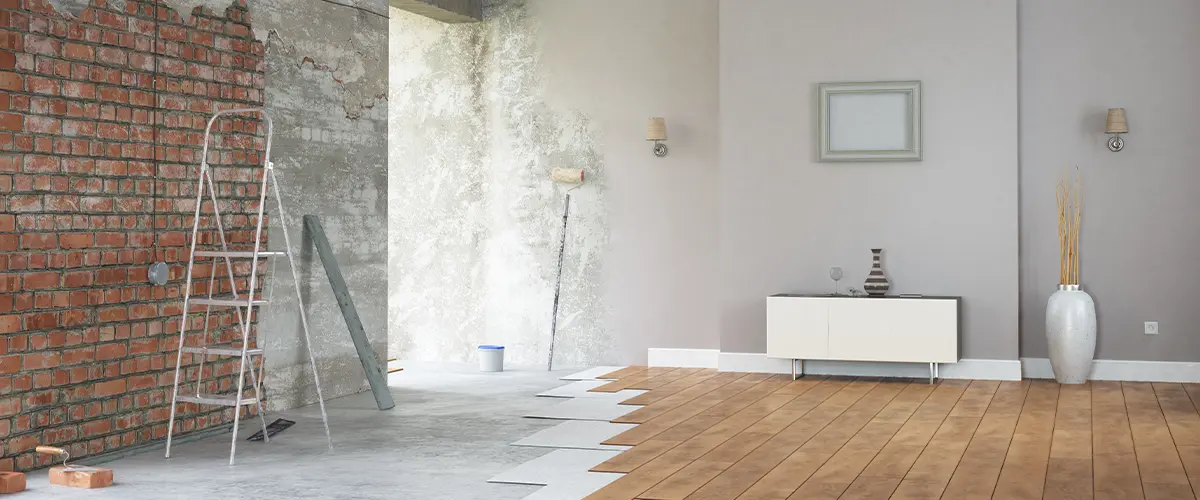 A new master suite means extra living square footage and an extra room where the family can spend the night.
Remodeling a room into a master suite or even adding a new master suite from the ground up, as a home addition project is on our #3 stop on this list for several reasons.
Financially, this project can help you recoup half of your investment. But the value this new space can bring is immeasurable.
You'll have more living square footage and more usable space so that you can host family gatherings with all your family members. You can throw a large barbecue party, have friends over, or let your kids have a big sleepover. With an extra living space, these will all be possible.
Cost Of A New Master Suite
Adding a main floor master suite is usually more cost-effective than constructing it on the second story because of the new foundation. The approximate price to construct your own luxurious space ranges anywhere from $120,000 to $225,000, depending on the size and other bells and whistles you choose!
Constructing a second story with only one bathroom, a bedroom, and a walk-in closet can cost from $110,000 to $190,000. This is due to the need to reinforce the additional weight of another floor level, replace the roof at an elevated height, and provide easy access by installing stairs.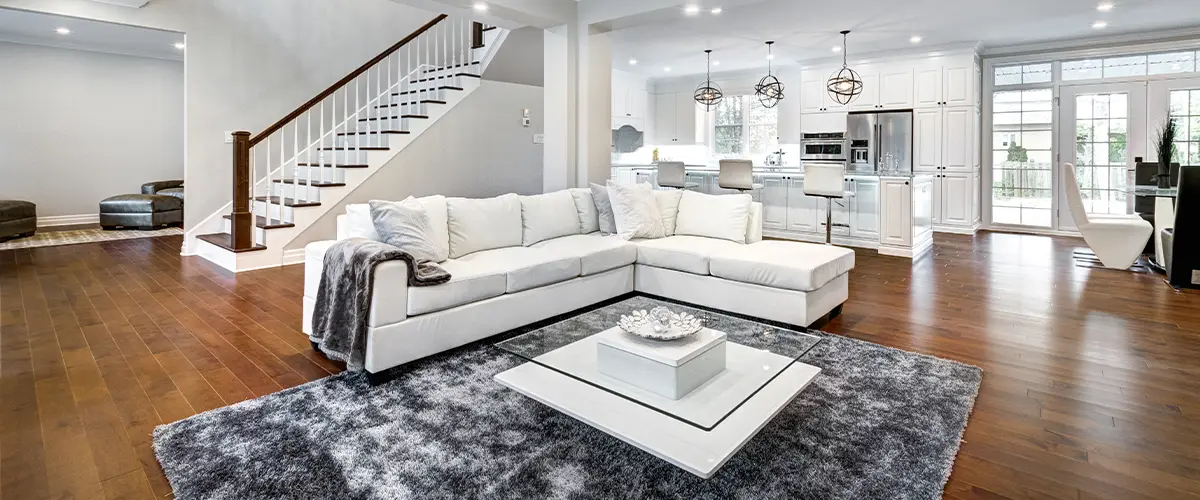 Bathrooms can often indicate a home's age, and buyers may think twice about the resources needed to remodel one after purchasing. While 33% of realtors advise sellers to renovate their bathrooms before selling, only 4% reported that this tactic has helped them close a sale recently.
Homeowners choose bathroom remodels because this project makes life easier and days at home more enjoyable.
Although this project might sometimes feel like a challenge to undertake, we're making bathroom remodeling projects as simple as 1-2-3. Check out our bathroom remodeling offer and enjoy a high-quality remodel at a fair and upfront price.
Cost Of A Bathroom Remodel
We've remodeled bathrooms for as low as $15k and as much as over $50k. These are beautiful and extensive projects with a lot of upgrades.
We recommend upgrading to a walk-in shower, tile flooring, and new vanity for a reasonable uplift. If you want a full remodel, add a freestanding tub and a walk-in shower, new porcelain tile flooring, a double vanity, new lighting fixtures, and extra features like bidets, a towel heating rack, glass shower doors, and more!
Note that a half bath will be a lot more affordable to remodel. The more square foot your remodeling project will have, the more expensive it'll be.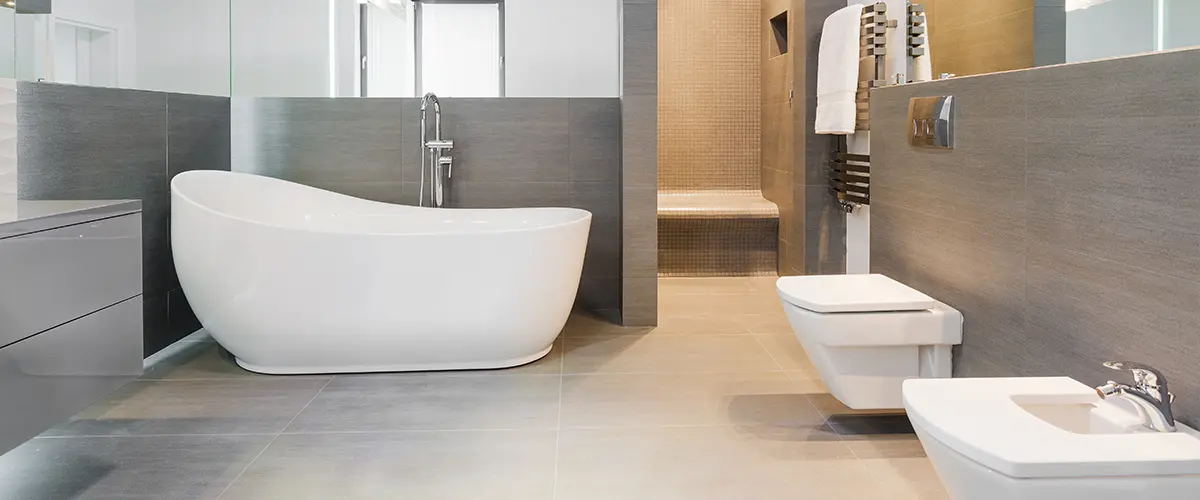 1. Complete Kitchen Renovation
Kitchens are by far the most extensive home improvement projects. There are dozens of things you can do in a kitchen remodel, and all of them are sure to uplift your space and make your kitchen more efficient.
Your kitchen is your family's headquarters, and they must be treated as such. It's the room you all gather to eat dinner, discuss problems, gossip, or go on a marathon of gameboards.
Emotionally, the value a remodeled kitchen will bring is immeasurable. Financially, it definitely pays off, and as long as you're working with a professional, you should be free from most remodeling concerns.
At Gigi Homes And Construction, we're offering you a stress-free, and effortless kitchen remodel. You'll work with top tradesmen in the remodeling industry, and you'll get a high-quality product that's sure to last for as long as you'll live there!
The Cost Of A Kitchen Remodel
It's true that kitchens are the most expensive home improvement projects, but they always pay off.
For a reasonable remodel, upgrade the kitchen cabinets, countertops, and water fixtures. These impact the functionality and aesthetics of your existing kitchen the most.
If you want a full remodel, go all-in on new kitchen flooring (LVP, tile, or hardwood floors), custom kitchen cabinets, quartz countertops, new lighting fixtures, new high-efficiency appliances, and even a kitchen island!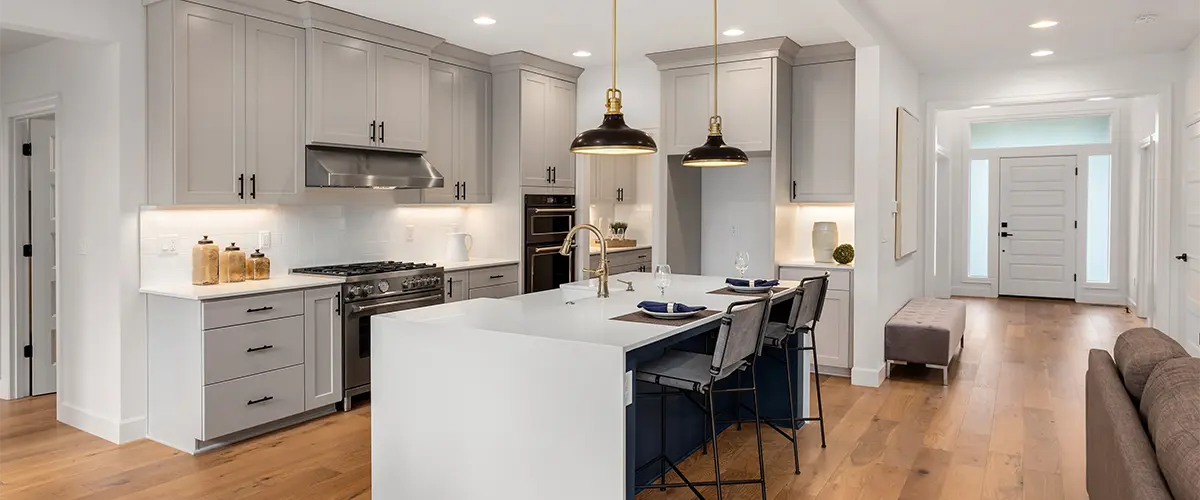 While there are other small improvements that give back a lot of ROI and work wonders for your home's resale value, these are still some of the most important home improvements.
In Philadelphia, PA, for example, according to Remodeling Magazine, these are other home improvement projects that bring back A LOT of ROI and help you recoup even more of your investment.
At Gigi Homes & Construction, we're dedicated to seeing your vision through and helping you get the most out of your money. With us, you're getting a high-quality and complete remodeling service that'll make you come back for more!
Contact us today to get started on your upcoming project and add even more value to your home. Give us a ring at (703) 675-7574 to discuss more, or request a free quote and we'll circle back with a precise quote!