Bathroom Remodeling In Fairfax
If you're ready to remodel your bathroom in Fairfax VA, you're in the right place!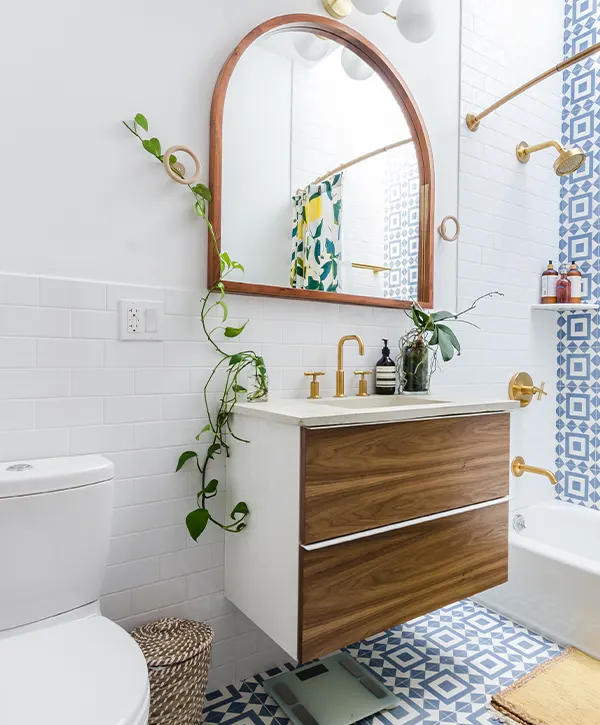 Are you scouring Fairfax VA for a contractor to help with your bathroom renovation? Look no further! GiGi Homes & Construction is your local bathroom remodeler and we are dedicated to ensuring your complete satisfaction with the project. We promise that your bathroom renovation will be smooth and trouble-free, and our customer service will be prompt and courteous.
We're the best in the business when it comes to remodeling kitchens and bathrooms in Fairfax VA. We always work hard, giving our all on each job, so that homeowners like you can get exactly what they want for their homes.
A Bathroom Remodel That Exceeds Your Expectations
Get Your Premium Bathroom Remodeling In Fairfax VA
Since you spend a lot of time in your bathroom, it's important that it meets all of your needs and looks great doing it. And because this is usually a high-traffic area – especially if you entertain often – meeting ordinary expectations simply isn't enough. Upgrading your bathroom with the help of a professional like GiGi Homes & Construction can turn an everyday space into one that helps you relax and feel good about yourself from start to finish.
Create a one-of-a-kind guest bathroom that will have your visitors raving, or make your master bathroom more comfortable for day-to-day relaxation.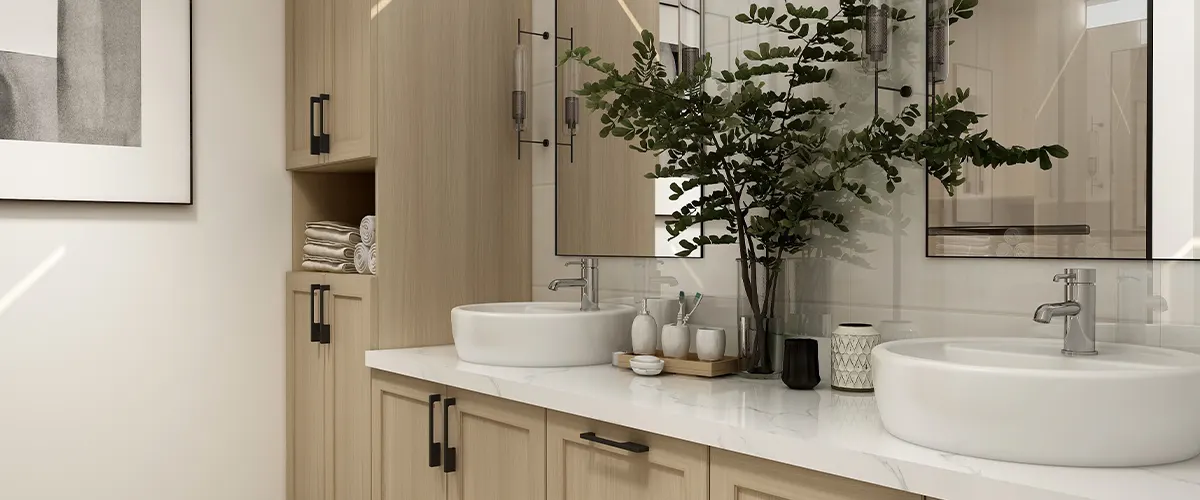 Fairfax Homeowners Love Their New Baths!
I called GiGi Homes to help with my moms bathroom remodel. She had a very old out dated bathroom and I wanted to surprise her with a renovation while she was out of town. Alex was incredible working within a tight timeline while still producing a gorgeous and high quality bathroom renovation.
He did everything from retiling the shower and floor to installing new sinks and hardware.
I cannot recommend him enough for not only the quality of work but being polite, on time, and just a great person to help execute my vision!
It is hard to find good contractors, but the team at Gigi Homes did a great job! The process from start to finish was very professional.
If you are looking for a kitchen & bathroom remodeler they offer a streamlined service.
Type Of Upgrades And Materials For Your Fairfax Bathroom Remodel
It can be tricky to decide which upgrades and materials to use in your bathroom because you want it to be both highly functional and stylish. Our experts will come do an in-house visit with you, during which they'll help you choose the best possible options for your home. To get you started, below is a list of some of the most popular upgrades and materials people usually incorporate into their bathrooms.
If you're considering a Fairfax bathroom remodel, one option to consider is new cabinetry. This provides extra storage as well as the opportunity to change up the room's atmosphere. Depending on your needs, a double vanity might be best for a master bathroom while a basic custom model works well for guest bathrooms. In powder rooms, something like hardwood makes more of a statement than other materials such as plywood or MDF which are usually less expensive.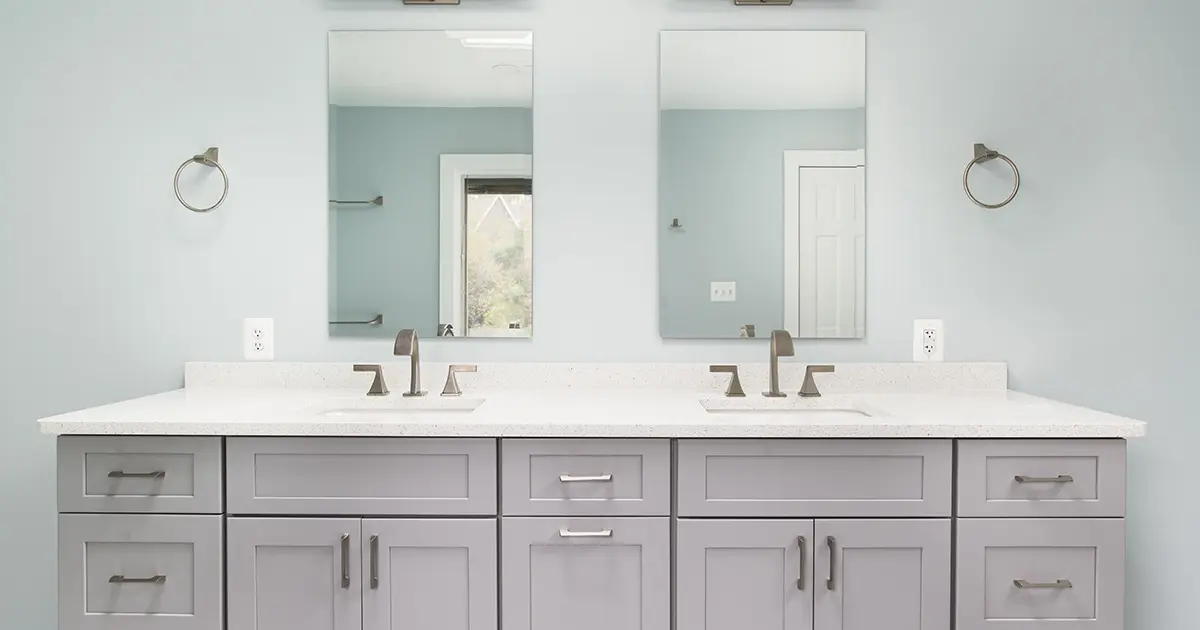 The decision of which type of flooring to choose for your bathroom is important, as it can either make or break the room. A good floor will help everything come together nicely. Porcelain or ceramic tile is among the most popular types of floors preferred by homeowners for bathrooms.
If you want something a little fancier, luxury vinyl planks or tiles (LVP and LVT) may be suitable choices too. Although hardwood floors look nice, they usually aren't ideal for humid places like bathrooms because they don't hold up well in moist environments.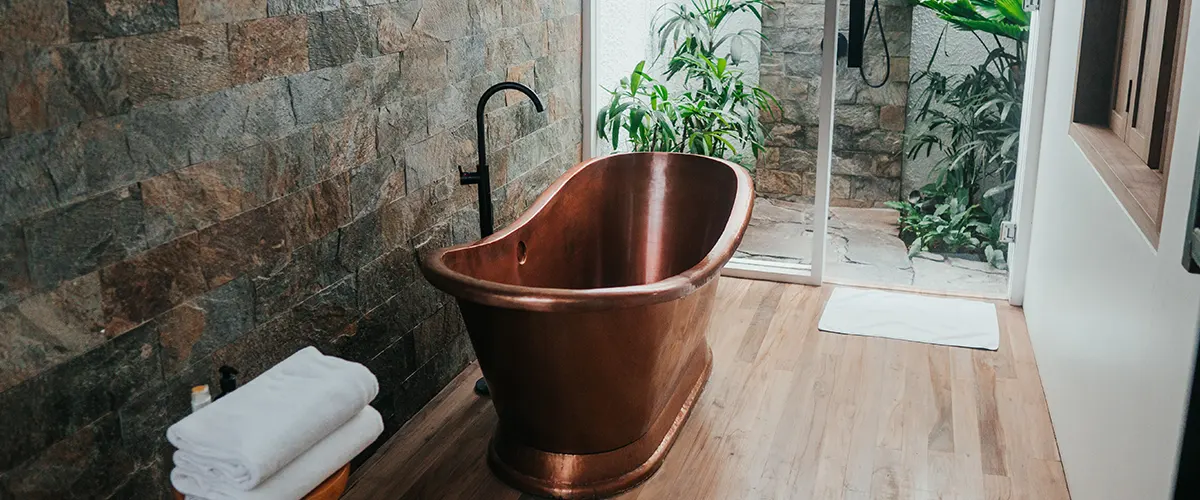 Bathroom countertops have to be both efficient and good-looking. They can either draw the eye or blend in with another feature. In any case, you'll want a low-maintenance countertop that is durable and resistant to wear.
Out of all the options available, quartz provides the best value. It's a manufactured stone that has all of the advantages of natural stones without as many drawbacks. Quartz is strong and chip/crack-resistant, as well as mold and mildew-resistant due to its smooth surface – making it very easy to keep clean.
If you have your sights set on a more luxurious countertop, opting for granite or another natural stone like soapstone or marble is always a great pick. However, their price tags can be quite hefty.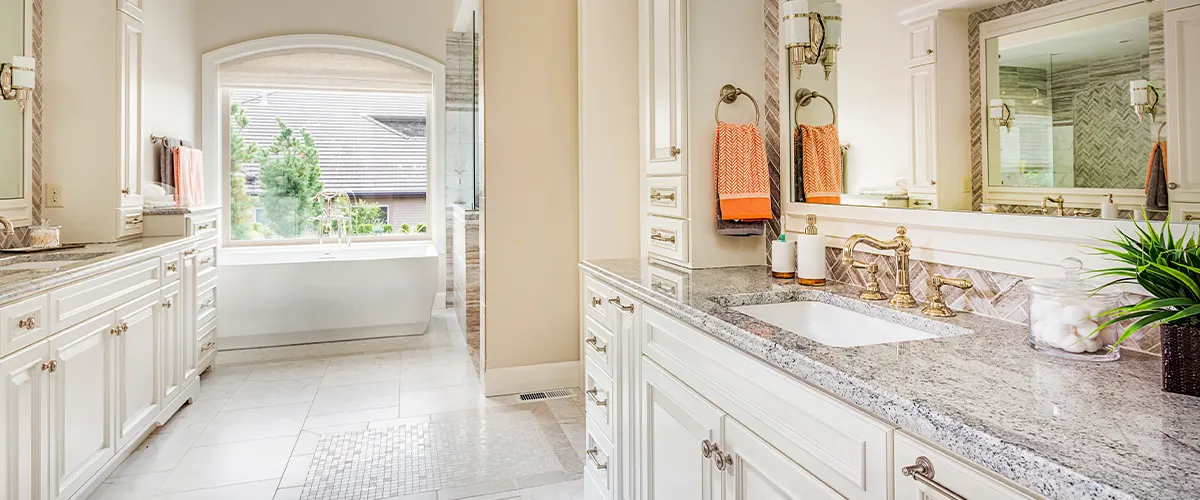 Sinks are often an important focal point in both the kitchen and bathroom, but their respective functions differ. A kitchen sink needs to be easy to use and offer a great deal of flexibility; it also should have enough space to accommodate large pots and pans. In contrast, a bathroom sink requires both style and function. The most popular options for a bathroom sink include undermount sinks or vessel sinks.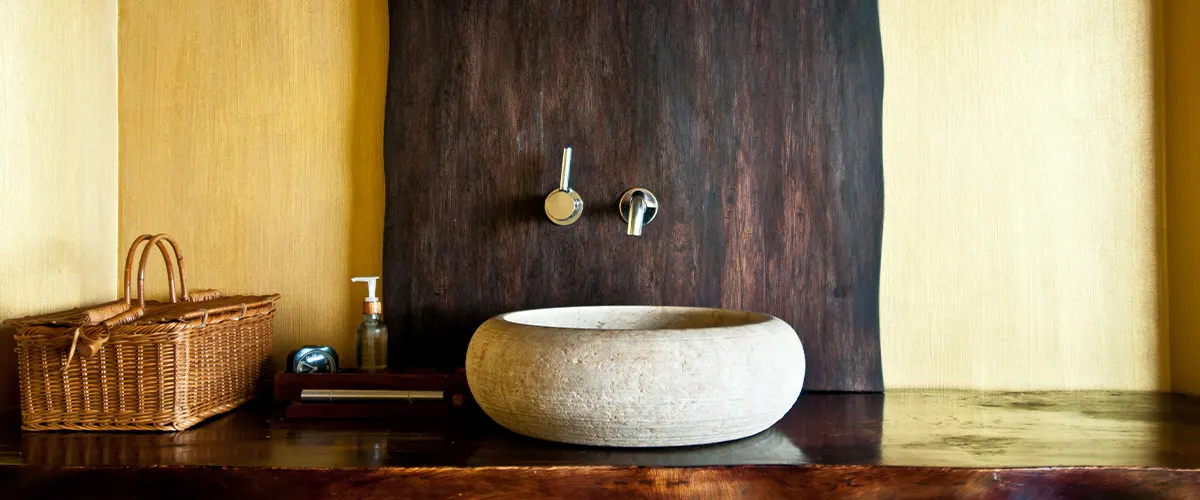 Ideas For Your Upcoming Bathroom Remodel In Fairfax
Bathroom remodeling trends come and go, but the most important thing is that your bathroom is a space that YOU like. Check out our portfolio below to get some inspiration for your upcoming remodel.
Bathroom Remodeling In Fairfax Has Never Been So Easy
We want your bathroom remodeling project in Fairfax, VA to be as stress-free as possible for you and your family. We'll take care of everything so that you can just sit back and relax.

Fill us in on all of your project details on our contact form. We want to know all about your vision for your bathroom.

We start remodeling your bath into the area you need it to be. We'll work efficiently and quickly to get it back to you fast.

Now you and your loved ones can start using your new bathroom. Get ready for your house to feel like home again.
Frequently Asked Questions
The cost of your bathroom remodeling job depends on various factors, such as the size of the bath, materials used, desired features and upgrades. A typical Fairfax VA bathroom averages around 70 square feet and falls in the $35k range for a mid-level upgrade. If you desire high-end finishes, you can expect to pay over $60k whereas a low-end budget will be closer to $15k.
At our complimentary consultation meeting, we will provide an accurate price quotation so that there are no surprises down the line. We pride ourselves on working within our client's means while also providing top-quality options that offer great value – ensuring that your investment is well spent.
A typical bathroom remodel takes one to three weeks, but if there are no issues that would lead to delays–like the need for demolition or a redesign of the layout–we can complete the project in as little as one week. You'll get a clear timeline for your specific project during your consultation.
We turn your bathroom dreams into a reality! Our certified remodeling contractors in Fairfax, VA are qualified, insured, and dedicated to making your dream bathroom come true.
The Best Time To Get Your Bathroom Remodel Started Was Yesterday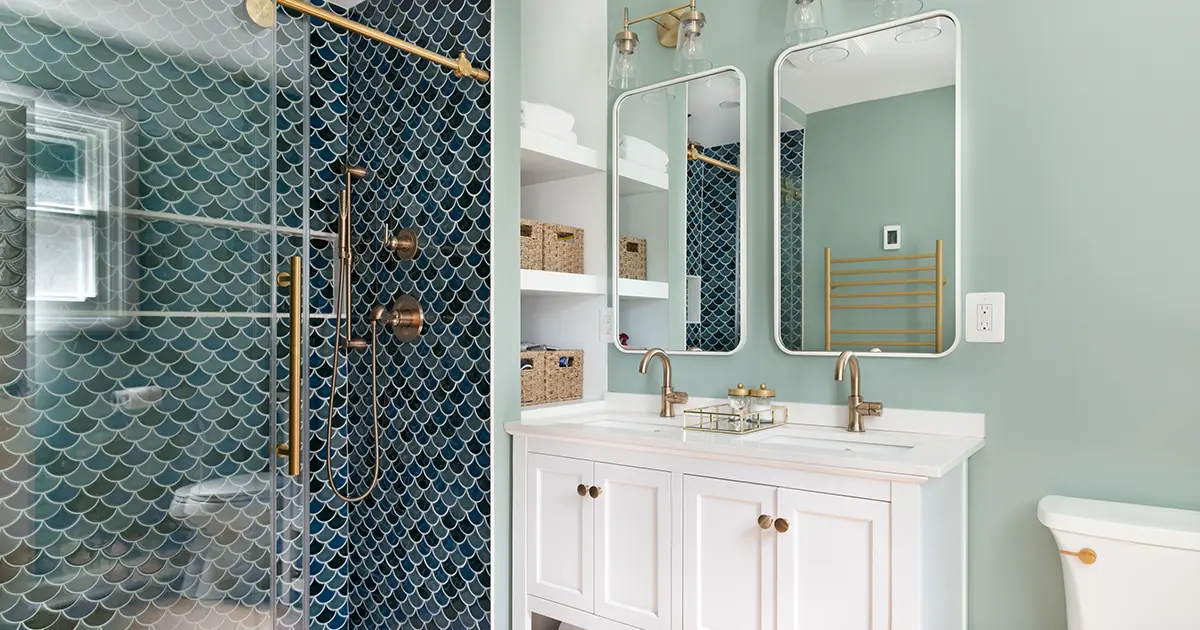 Although it may not be necessary, remodeling can often be more of a want. Have you ever noticed that having a space that looks a certain way is important for your well-being? Even if your bathroom serves its purpose just fine as-is, updating the aesthetics of this essential area can lead to experiencing a better mood every time you use it.
Keep in mind that undertaking a bathroom remodel project will pay off in the long run – whether you're increasing the value of your home or simply making this space more efficient and practical. If you've decided to take on this task, then congratulations! You've made an excellent choice.
With GiGi Homes & Construction, you can be confident that your bath remodeling project is in good hands. We work hard to offer our customers the best contracting experience possible in Fairfax.
With GiGi Homes & Construction, your bath remodeling project is in the best hands possible. We strive to offer you the best contracting experience in Fairfax.
Take The Final Step Toward A Well-Deserved Bathroom Remodeling Project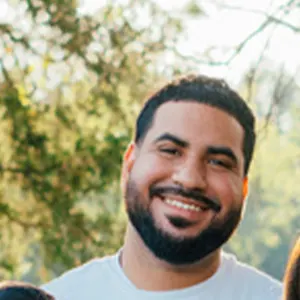 Request a free quote by clicking the button below and get our offer on your bathroom remodeling in Fairfax. Or talk directly to the owner of GiGi Homes & Construction at (703) 675-7574 to kick-start your project.
Alex Bautista, owner of GiGi Homes And COnstruction