Bathroom Remodeling Companies In Fairfax
If you're interested in Fairfax's best bathroom remodeling companies, check out our list!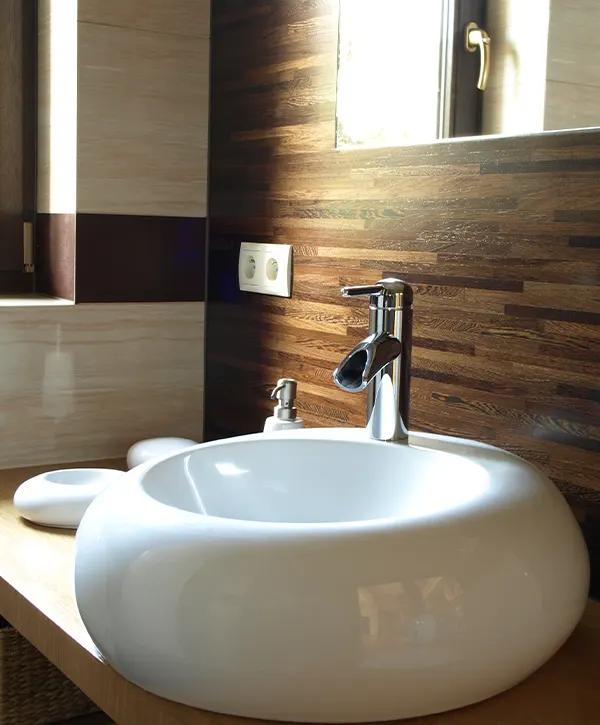 GiGi Homes & Construction is determined to be the premier bathroom remodeling company in Fairfax. We understand that there are many other businesses vying for your business, and we view them as partners instead of adversaries. Our commitment goes beyond our own services: by collaborating with all local companies, we ensure that all clients receive top-notch service!
We collaborate with only underdog companies specializing in top-notch bathroom renovations because we've observed that the prominent players skimp on their craftsmanship. By joining forces, we can guarantee that clients obtain ideal outcomes from their restroom remodeling assignments! Today, we'll give you an unbiased opinion of Fairfax's best bathroom remodeling companies.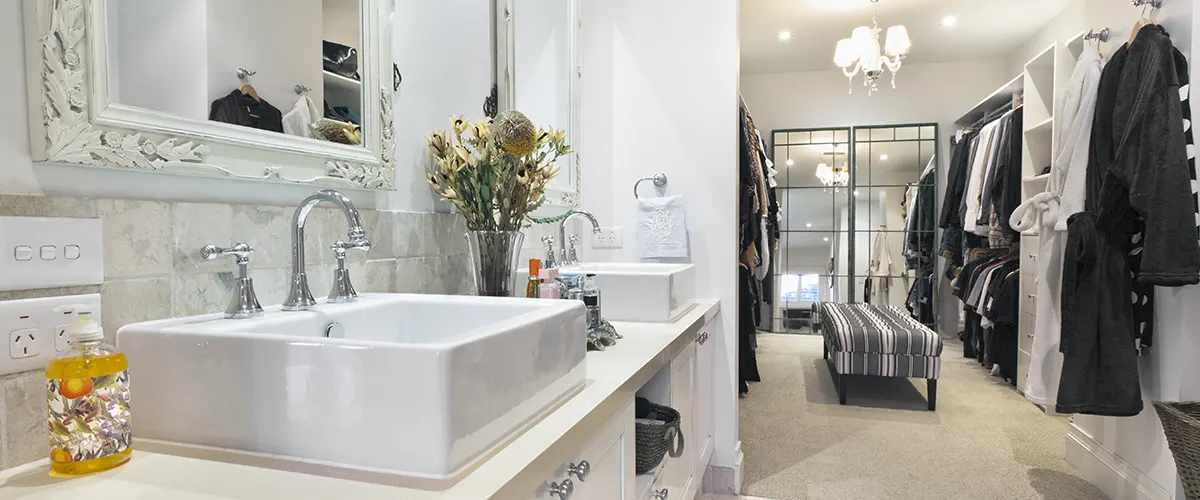 Starting With GiGi Homes & Construction
If you're tired of putting up with unreliable contractors, GiGi Homes & Construction is here to help. We understand how stressful and costly it can be when projects don't move forward as expected, so we strive to ensure that all our clients have the best experience possible by offering constant support throughout their home improvement projects. With us on your side, there's no need to question what's happening—we've got everything under control!
We only utilize experienced, insured, and certified contractors to ensure that we bring your remodeling project vision to life with perfection. Our team will execute the design and plan for your bathroom meticulously while keeping aesthetics and practicality in mind. Know that every change made in your home is done precisely with care!
I hired GiGi Homes to repaint my newly purchased home as it was in pretty rough shape paint-wise. Alex was a pleasure to work with. Since I was a first time buyer, I had no idea what the costs were to paint an entire house. Alex was extremely patient as I asked him to break down the costs in his estimate multiple times. Admittedly, I did not properly budget for a paint job for the entire house, but I ultimately decided to repaint only the main level, stairway, and upstairs hallway as it was a hideous baby blue.
Prior to the job, Alex drove over samples to me as I was in between colors and he even provided his opinion on what colors would look best based on the space. Alex finished the job in 2.5 days (I was on a time crunch due to furniture delivery) and he was extremely accommodating when I informed him of this time crunch very last minute – the day he was starting the project! Alex patched up where there were holes, seamlessly sanded the walls and trim, and repainted the trim. He even touched up a few doors and painted the inside of closets even though I said he didn't have to worry about them (closets were still that ugly blue that I hated)!
I am so appreciative of Alex's work ethic, attention to detail, and professionalism. I would recommend him over and over again to everyone in the NOVA area – and I will definitely be having him take care of more home improvement projects later down the road!
I met Alex Bautista/Gigi Construction several years ago via Angie's list. At the time, I was looking for bathroom tile repairs in 2 bathrooms with hard to match tiles. I found Alex to be personable, knowledgeable, professional, an especially attentive and patient listener to me as the client, and most helpful in offering options that were critical in determining scope the project, selecting materials and color options, and relevant costs along the way. He accompanied me to several vendors to review options. I must admit that I slowly pushed a lot of project scope creep along the way, and Alex was helpful in adjusting to my growing wants.
Gigi Construction completed 3 1/2 complete bathroom renovations for me in 2020-2021–marble tile, quartz countertops, etc; not so easy during the pandemic and with material challenges. And, in 2021, Gigi completed a rather extensive kitchen renovation for me as well, with new appliances, quartz countertops, relocating the kitchen island, new recessed lighting, LVP flooring, etc. And, along the way, Gigi found time to paint the all interior walls of the entire house, upgrade my mud room with new cabinets and flooring, and mount the TV over the fireplace.
I am already thinking about yet another project for Alex and Gigi Construction involving some outside as well as inside work. Alex and Gigi have sort of turned me from a would be house seller of a house in poor to average shape, to deciding to keep this house and enjoy it. I highly recommend Alex Bautista and Gigi Construction–trustworthy, reliable, cost effective, and customer focused.
KBR Kitchen and Bath (KBR) is a Class A, licensed and insured contractor, serving in Northern Virginia, Maryland and Washington, DC. They employ experienced designers, project managers, in-house professional crews, and office staff for your complete client satisfaction. They use their expertise and resources to ensure the project is done in a satisfactory, timely, and excellent manner.
Your project is their top priority, regardless of its size and scope. They approach it with the same energy as if they were remodeling their home—from the initial blueprint to selecting materials and installation. Their team works tirelessly to ensure that your job starts on time and ends on-schedule while also dealing with any emergent issues quickly during the process. Rest assured knowing that you can rely on them for a worry-free experience!
Laura Kate Anderson Bender
We're very happy with our master bath. KBR redid the shower, floors, plumbing fixtures, cabinetry, lighting and accessories and added a new door. Marve was great to work with on the design and worked with us to fit the project within our budget. Jasson was great as well, as were the whole crew doing the work. Everyone was consistently helpful and punctual. We'd definitely use KBR again.
KBR just finished renovating two bathrooms in my new house- hall bath and master bathroom. This is the second time I used KBR. The last time was about 5 years ago and then renovated my master bathroom in my old house. Since I had a good experience, I decided to use them again. This time we had a different team -Marve, designer and Mustafa, project lead.
Marve's vision for both bathrooms were great. She was easy to work with. Mustafa was great with communication via text message and everyday he gave updates. The workers did an great job with the installation. Both bathrooms looked amazing. The before and after pictures highlight the great work the team did. I would highly recommend KBR and the team we had.
Oak Hill Building & Remodeling
Oak Hill Building & Remodeling has been a family business since 1978, and they are proud to be Virginia Class A Contractors. From residential remodelings to custom home building, their team of design and construction professionals has nearly 100 years worth of experience in the industry combined! They strive to bring each client's vision into reality so that they can fulfill their dream with ease.
When you need your project done on time and under budget, Oak Hill Building & Remodeling is one of the contractors to trust. From planning and designing through engineering and construction, they ensure that each job meets their stringent standards of craftsmanship while not compromising customer service.
We had a wonderful experience with Oak Hill Remodeling. They remodeled our master bathroom, and the quality of the work was excellent from start to finish. The work was done in a timely way and showed excellent craftmanship and attention to detail at every stage. Thomas and Nick were great project managers. They are highly knowledgeable and were extremely responsive in addressing any questions or concerns we raised or any changes we wanted to make as the project unfolded. We are very happy with the finished product and would use Oak Hill again for any future projects on our house.
My wife and I contracted with Nick and Thomas Vitale of Oak Hill Building and Remodeling to transform the first floor of our home from a 1980's style to a fresh, modern open floor plan design. From start to finish, Nick and Thomas were totally professional and responsive. They listened to what we wanted and then designed and renovated the entire first floor of the house. The house looked amazing and the quality of their work truly amazing. If you are looking to build or remodel, look no further than Oak Hill Building & Remodeling.
Though every one of these companies is a great choice for your bathroom remodeling project in Fairfax, each company has its own distinct advantages. Quality and reliability may differ from business to business, but the best bathroom remodeler in Fairfax is ultimately the company that makes you feel calm and confident throughout your project.
At GiGi, you'll go through a process that puts you in the center, and everything we do revolves around you. You'll be in control of everything at all times, and our builders will ensure all your needs and preferences are taken care of with the highest level of professionalism.
If you're interested in getting a quote from one of the best bathroom remodeling companies in Fairfax, get in touch with us!