Home Remodeling Cost In Manassas
If you're ready to remodel your home in Manassas, you're in the right place!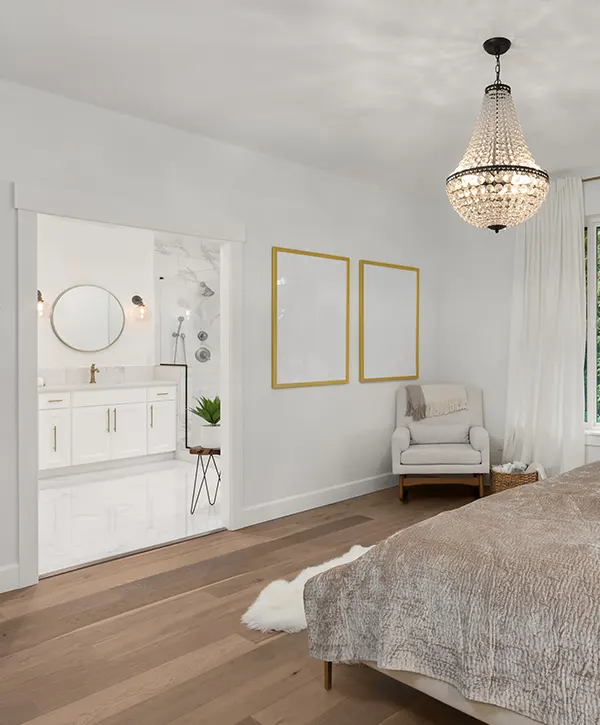 Stop settling for boring home décor, and start living the life you always wanted! GiGi Homes & Construction can make your dream of having an optimal and beautiful space come true. With their help, not only will you get extra square footage to use however it serves you best but also a higher resale value – giving more joy in life. Don't wait another moment- contact them today!
We are committed to providing our clients with only the highest quality service; nothing less will do. So if you're thinking about starting your own home remodeling project in Manassas, here are is an average of what it will cost you!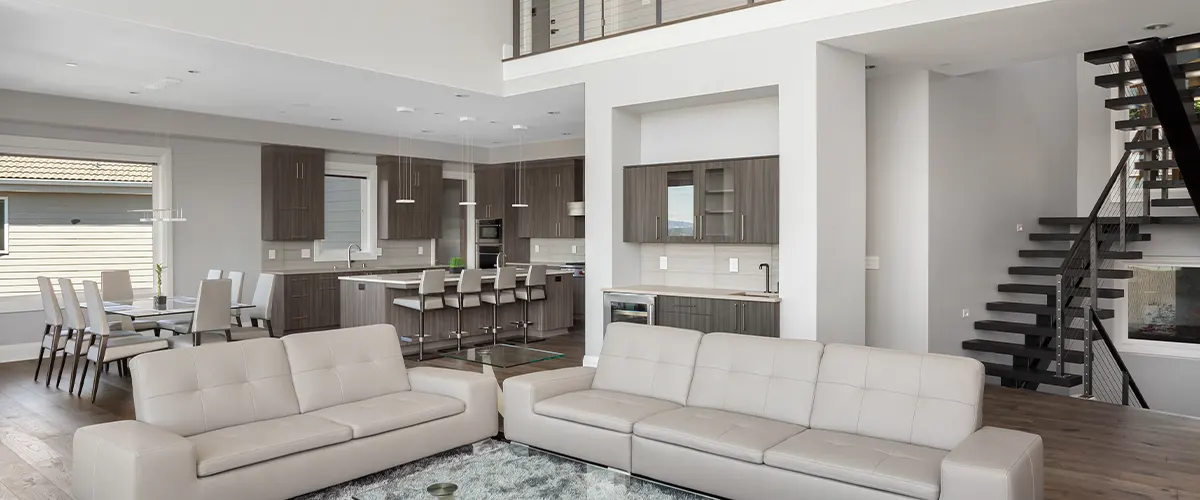 The Typical Home Renovation Cost In Manassas
Remodeling a dwelling can be quite a costly endeavor, depending on the magnitude of your space, the materials utilized for construction, or any custom features you may require. Of course, an area that is more expansive will cost considerably more to renovate than one with limited proportions.
Here is a breakdown of typical costs associated with different-sized spaces to give you an idea of what to budget for in Manassas.
| Size (square feet) | Average Cost |
| --- | --- |
| Small <70 sq ft | $100,000 - $150,000 |
| Medium 100-150 sq ft | $150,000 - $180,000 |
| Large 200+ sq ft | $200,000+ |
Labor In A Home Renovation Cost In Manassas
A home remodeling project range from design and installation to plumbing, electrical work, carpentry, and building. Many professionals are involved in these jobs, and all of them charge differently.
If you're looking to construct or take down walls in any undertaking, it's imperative that you hire an architect. They ensure the security of new structures and provide drawings and plans necessary for applying for a building permit. An excellent investment, architects charge hourly rates between $65-400 or 10-20 percent of the total cost of your project as a one-time fee – definitely worth every penny!
Transforming your home into a space that looks extraordinary and functions seamlessly calls for the expertise of a professional designer. Their creative abilities will ensure you get the best layout possible, crafted with elegance and beauty. For their services, designers usually ask 10-20% of the total renovation cost; one-time consultation fees can range from $300-$1,500, depending on their proficiency level.
Carpenters often lack the necessary training to successfully mend pipe issues, leaving a handyman's patch-up job as the only temporary solution. To truly get down to the heart of and rectify any plumbing problems, one must seek out a professional plumber–whose labor typically costs between $70-$150 per hour plus materials fees if required.
When it comes to relocating appliances, new electrical wiring is a necessity for both your peace of mind and the safety of your family. Depending on their expertise, electricians typically charge between $80 and $150 per hour (not including supplies). To guarantee that you will receive quality workmanship while maintaining budget-friendly prices, ensure that all power installations are handled by a professional electrician.
If you're looking for cabinetry that perfectly reflects your style, then you'll need to hire a professional carpenter. However, it's important to keep in mind that the Kitchen Cabinet Manufacturers Association says semi-custom cabinets provide a higher return on investment. So if you're looking to improve your home's value through renovations, this might be the route you should take.
Get All In One With GiGi Homes & Construction
When it comes to selling your home, first impressions are essential. Failing to maintain the interior of your property gives potential buyers a valid excuse for making an offer far below market value. Here at GiGi Homes & Construction, we collaborate closely with other experts in various fields like electricians, plumbers, carpenters and designers.
Not only has updating or remodeling your home been found to increase its value, but you'll also get to enjoy the new space each day. Get creative and design spaces that fulfill your needs – a man cave for relaxation with friends, an entertainment room for the kids, or even a luxurious bedroom that will encourage visitors to come over. Makeover your living space today and reap all of the benefits!
Check out our home remodeling offer in Manassas and get the best deal on your project right now! Work with the best home builder in the area and make sure your project is 100% successful.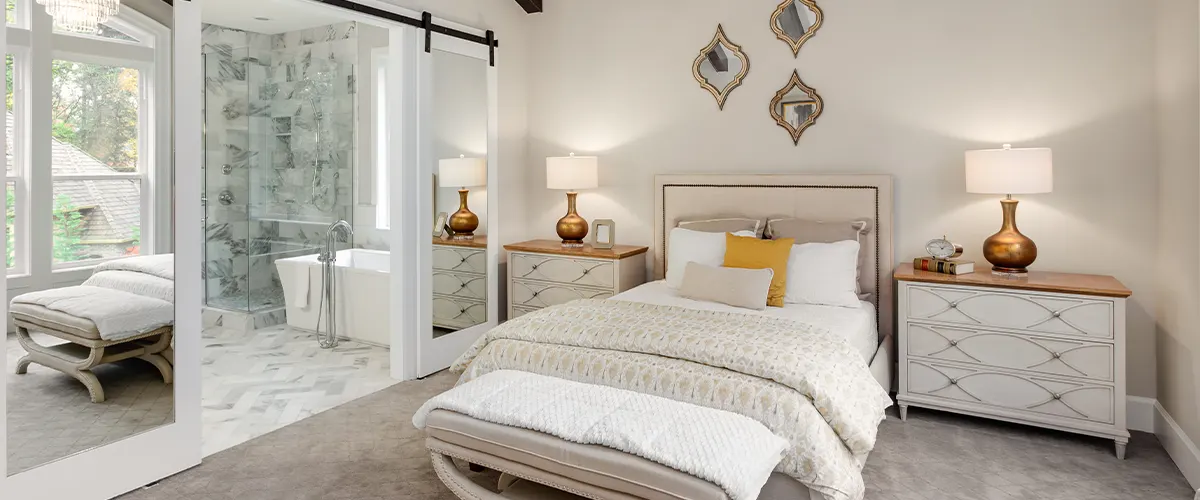 Different Finishes You Can Get For Your Home
You can transform your home into a better living space with a little work. Whether you're looking for an office where you can focus on your projects, additional square footage in your kitchen, or even a new bathroom for your guest room, there's no limit to what you can do in your home.
Transform your residence from a dated, conventional space to an ADA-compliant marvel with the assistance of home renovation. By removing walls between the kitchen, living area and dining room, not only will you have more room but you will also enjoy enhanced access! Seize this chance now so that you can make sure your dream house is realized today!
You can also add cathedral ceilings and skylights to enhance the feeling of freedom with openness and light. With a great home remodeler by your side, you can even add more complicated pieces, such as a fireplace, and beautify the space with this artistic focal point.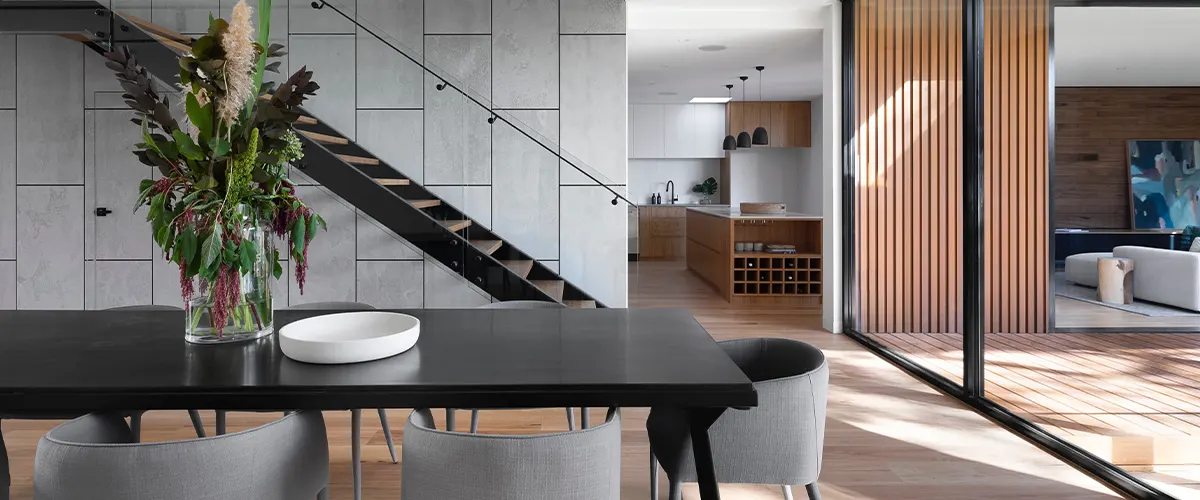 Basements are often overlooked and neglected for years, but that doesn't have to be the story in your home. With so many inspiring basement renovation ideas available, you can generate something exclusive and extraordinary for everyone in the family!
How amazing would it be to create a grandparent's bedroom, an office space, and a kids' playroom all under one roof? Not only will this plan allow aging homeowners to remain safely at their current abode while they take care of their grandchildren, but it'll also provide them with plenty of enjoyable memories along the way.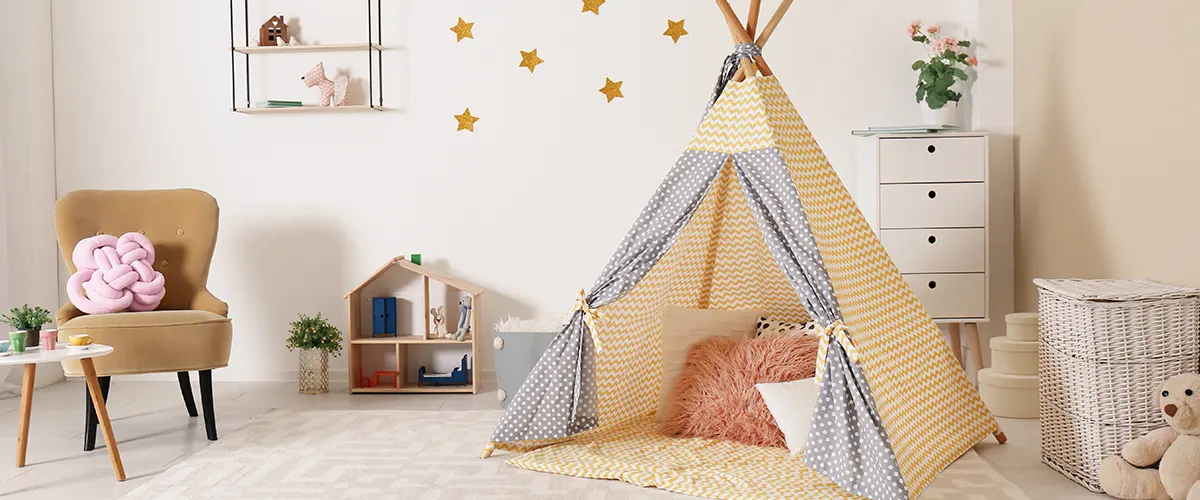 Upgrade your home and make the most of its existing structure by adding a sunroom! Take advantage of integrated benches that can fit perfectly into picture windows for an intimate escape without ever leaving your home. Feel like you're one with nature in this cozy area, while simultaneously creating extra living room space – it's the perfect way to enjoy both indoors and outdoors at once.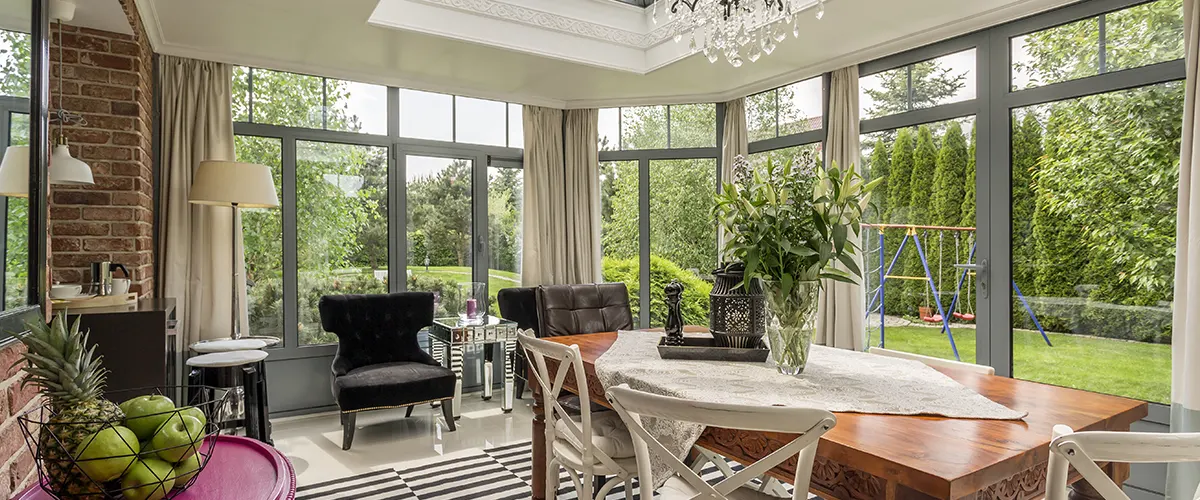 Planning a family reunion, holiday get-together or something as simple as movie night? Transform your basement or garage into the perfect home theatre to make it extra special! Incorporating 6-10 comfortable chairs with plenty of headroom can be done without bothering existing soffits. Create an exquisite space for all your guests and add luxurious elements such as surround sound speakers and ambient lighting that will take everyone's breath away.
For extra assurance that every detail from projector height to speakers will be just right – consult audio-visual partners! You'll have your own remarkable home theater in no time where you can gather loved ones together for memorable evenings of entertainment.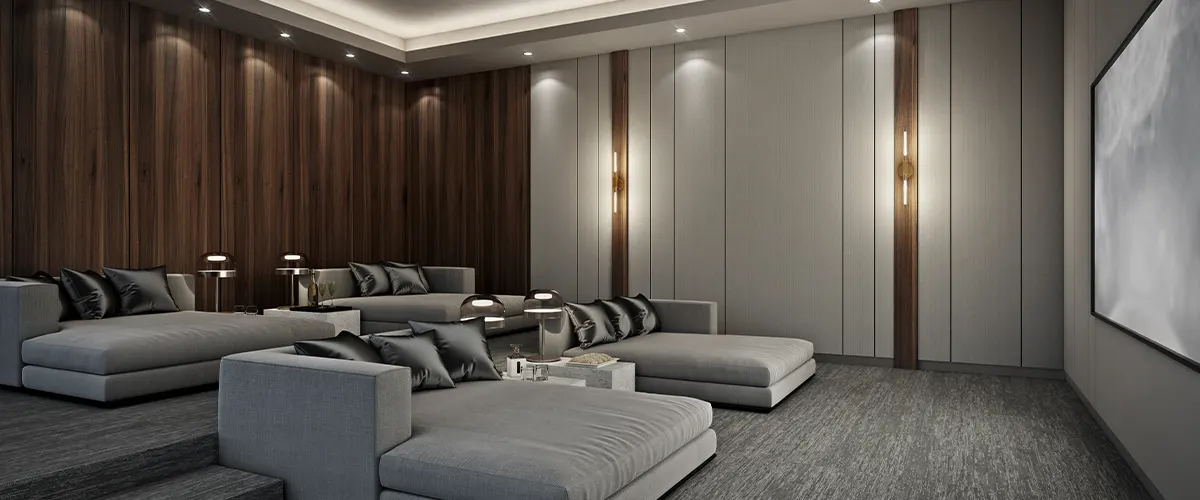 Budgeting For Your Home Remodeling Cost In Manassas
Although home renovation shows are excellent at making things appear simple, they suck at being realistic. They'll frequently show a home remodeling project that is far above the budget.
One of the most damaging elements of home remodeling shows is that they do not emphasize how much things cost, leading homeowners to assume their plans are more affordable than reality. To help you avoid this and save money during your renovation process, here are some helpful tips!
In designing your home, you should ensure it reflects your personality. For those who prefer to stay low-key, cost-effective changes in the bathroom are sufficient. On the contrary, if you take pleasure in taking refuge from all of life's craziness, even for a few moments each day, transforming basements or garages into cozy retreats is highly recommended. Particularly when discussing the design and style of such projects, additional research with an interior designer might be useful to ensure that the space embodies one's taste and aesthetic preferences.
Although it may not appear to be the case initially, one of the most vital elements of updating your home is planning for unanticipated circumstances. Mold, mildew, and plumbing difficulties are all common problems that arise during renovations.
To protect yourself from unexpected problems, it's wise to set aside an additional 20% of your total project cost. After all, it's much better to be prepared than sorry! Plus, if everything goes according to plan, you'll have a little extra money in your pocket that you didn't expect.
Know What You're Paying For
Many people are unaware that home remodels in Manassas typically cost more than other home renovations, like revamping a bedroom or bathroom The key to having a positive and relaxing experience is being aware of all costs before work begins.
It's of the utmost importance to inquire with your remodeler about all details related to the cost. Fortunately, The National Kitchen & Bath Association conducted extensive studies and compiled an informative report outlining how much renovations can cost. Don't miss out on this valuable resource!
Is Home Remodeling In Manassas Worth It?
A home remodeling project is a complex commitment and its price can vary depending on your situation. For Manassas, a renovation project can be anywhere between $100k to $300k, according to homeyou.com. But the reward doesn't fall short. In most cases, a home remodeling project can save you money. You're probably going to raise your eyebrows at this one, but do you find yourself having to repaint your walls every two years due to low-quality paint? If so, it's time for an upgrade!
Investing in top-notch materials such as high-grade carpets or hiring a professional contractor could mean that you won't have to replace them nearly as frequently. Trust us – this investment is worth the money and effort! Anything from a small thing like updating a few things in your bathroom to a massive upgrade to your entire home can count towards increasing the value of your home. In most cases, you're even looking at an ROI of over 70%.
When it comes to building permits, your project may require one if there are any structural changes being made to the house. Luckily for you, we'll handle all the hassle when it comes to applying for permits and making sure the project is ready to begin in no time. We know the building codes in Manassas inside and out, so you can rest assured your home is in good hands!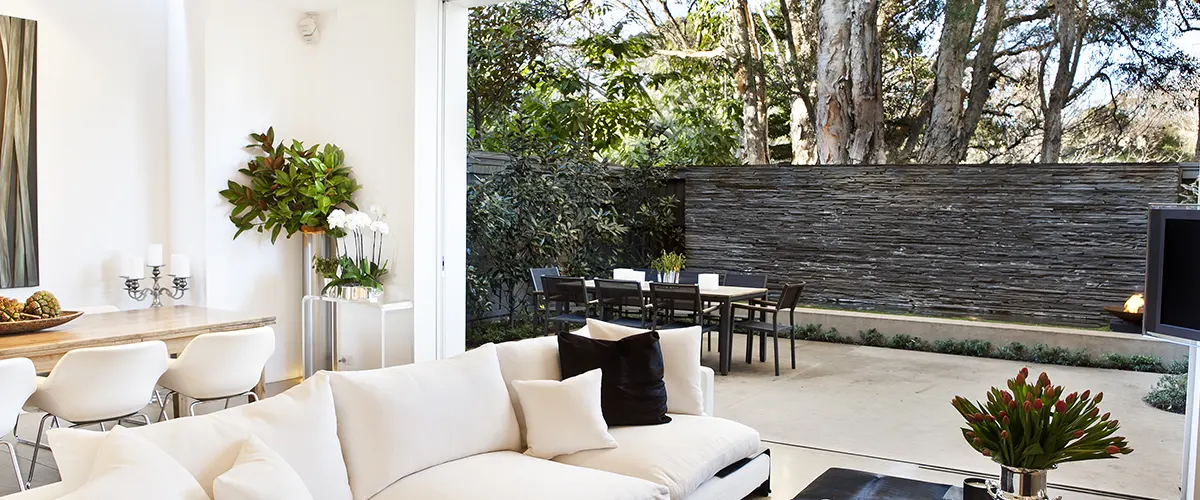 Bring Your Home To Life With This Well-Deserved Upgrade!
If you have debated renovating your home, it is time to take action! GiGi Homes & Construction are the ideal individuals for the task. They will ease any worries and doubts with having a contractor redo your space. Our team takes our customer's ideas very seriously and comprehends precisely how imperative it is that everything turns out as expected. Rest assured, knowing we have got this covered!
With your local experts from GiGi Homes & Construction, you'll also get:
A Remodeled Home Can Greatly Improve The Quality Of Your Life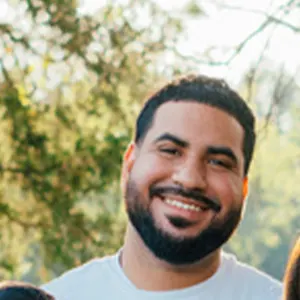 Request a free quote by clicking the button below and get our offer on your home remodeling in Manassas. Or talk directly to the owner of GiGi Homes & Construction at (703) 675-7574 to kick-start your project.
Alex Bautista, owner of GiGi Homes And COnstruction