Basement Remodeling Cost Oakton, VA
If you want to learn more about the cost of remodeling a basement in Oakton, you're in the right place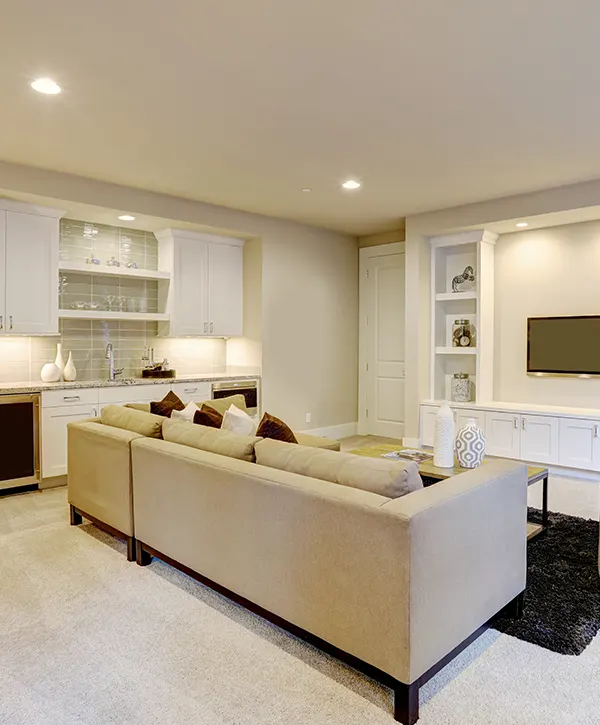 Are you not getting the most out of your home? If so, GiGi Homes & Construction wants to hear from you! We specialize in taking unused potential and turning it into something remarkable. That extra space could be transformed into a living area or even an incredible room full of possibilities – let those creative juices flow!
Don't leave that basement gathering dust any longer – unlock its hidden potential with us today. Our services will not only add immense value to your property, but it'll also revolutionize the way that you view and utilize your basement. If our offer piques your interest, continue reading to find out more about costs for a basement remodeling project in Oakton, VA!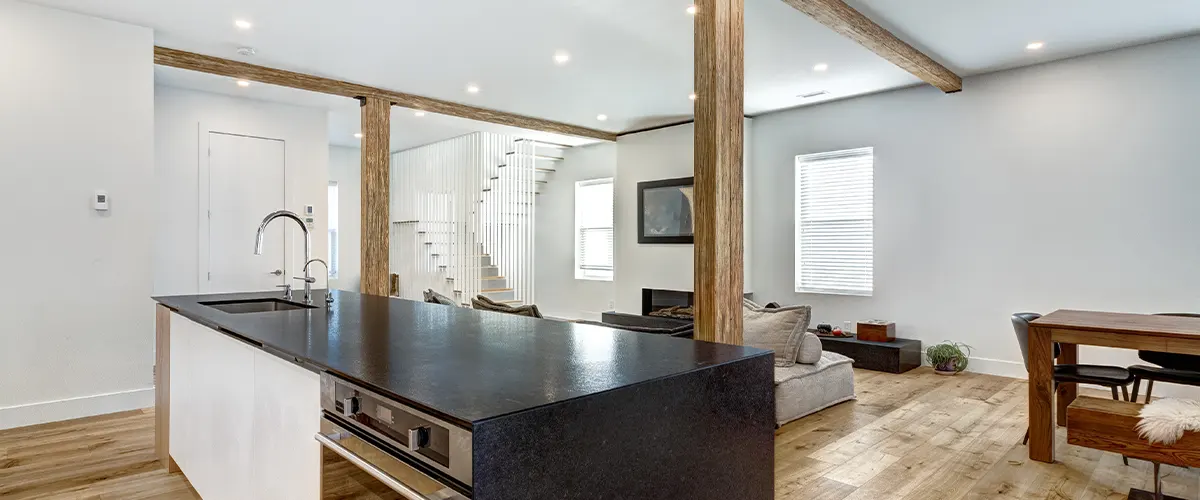 The Typical Basement Renovation Cost In Oakton
The final cost of your Oakton basement renovation project largely depends on the dimensions of your space and which materials you select. If you wish to add any luxury features, that will be an additional expense to consider as well. Now let's take a look at average basement renovation costs according to different sized spaces.
| Size (square feet) | Average Cost |
| --- | --- |
| Small <70 sq ft | $40,000 - $60,000 |
| Medium 100-150 sq ft | $60,000 - $80,000 |
| Large 200+ sq ft | $80,000 - $120,000+ |
Labor In A Basement Renovation Cost In Oakton
The basement's visuals aren't the only thing important- it must also be functional. To make it both aesthetically pleasing and practical, consider factors such as plumbing and electrical work, carpentry, installation, and construction. In order to prevent unwanted expenditures (and stay within your budget), get estimation fees from various contractors before you start your project.
Consider speaking with an architect if you'd like to make a substantial alteration or upgrade in your home. With their help, you'll be able to secure all of the necessary building permits and navigate any other paperwork required for large projects. Most architects charge linear hourly rates between $65-$250. However, some may opt instead for a one-time fee that amounts to 10-20% percent of the total project cost.
Working with a designer can be the key to transforming your basement from drab to fab. Not only will it look nicer, but your newly renovated space will also see an increase in functionality. These designers are experts at finding the best layout for any room and ensuring that it is pleasing to both you and visitors alike. While these professionals usually charge 10-20% of renovation costs as their consultation fee, this expense is often worth every penny.
Carpenters and handymen can likely provide adequate service in some situations, yet it is best to hire a professional plumber when you must repair water damage. Bear in mind that the typical hourly rate for a plumber will range from $70-$150 plus material fees before selecting who is best suited for completing the job.
Hire an expert electrician to install new wiring to guarantee a secure and smooth transition for your appliances. Typically costing around $80-$150 per hour plus materials used, this will protect you and those who matter most from any potential dangers that may take place while the process is underway.
If you're looking for cabinetry that perfectly reflects your style, then you'll need to hire a professional carpenter. However, it's important to keep in mind that the Kitchen Cabinet Manufacturers Association says semi-custom cabinets provide a higher return on investment. So if you're looking to improve your home's value through renovations, this might be the route you should take.
Get All In One With GiGi Homes & Construction
When it comes to basement renovations, working with a contractor who has experience can save you time and hassle. Here at GiGi Homes & Construction, we collaborate closely with other experts in various fields like electricians, plumbers, carpenters and designers.
So if you choose to work with us, you won't need to look for any other providers – we are your one-stop shop for basement remodels in Oakton. We're dedicated to helping you realize your vision and will work tirelessly to make sure your project is a success.
We provide expert basement remodeling services to homeowners in Oakton, and we take pleasure in providing the finest end result to all of our clients. Take a look through our selection and obtain a free quote right now!
Different Finishes You Can Get For Your Basement
A basement is often one of the most underutilized spaces in a home, but it doesn't have to be that way! By finishing your basement, you can add value to your home while also creating extra living space.
The possibilities of a finished basement are infinite – from adding a laundry room near your refreshed master bathroom to creating an entertainment space or home office. Every modification you make in your basement will surely boost the value of your property, as well as bring joy and convenience to you and your family!
Here are some great ideas for what kinds of transformations you could make!
Transforming your basement into an extra bedroom is a fantastic way to increase the livability of your home, especially for larger families! Everyone can have their own room and visitors will be able to stay over. Plus, family members can come together in one space without feeling cramped. Furthermore, if you're experiencing economic hardship, you could even lease it out as a source of income while assisting someone else during difficult times!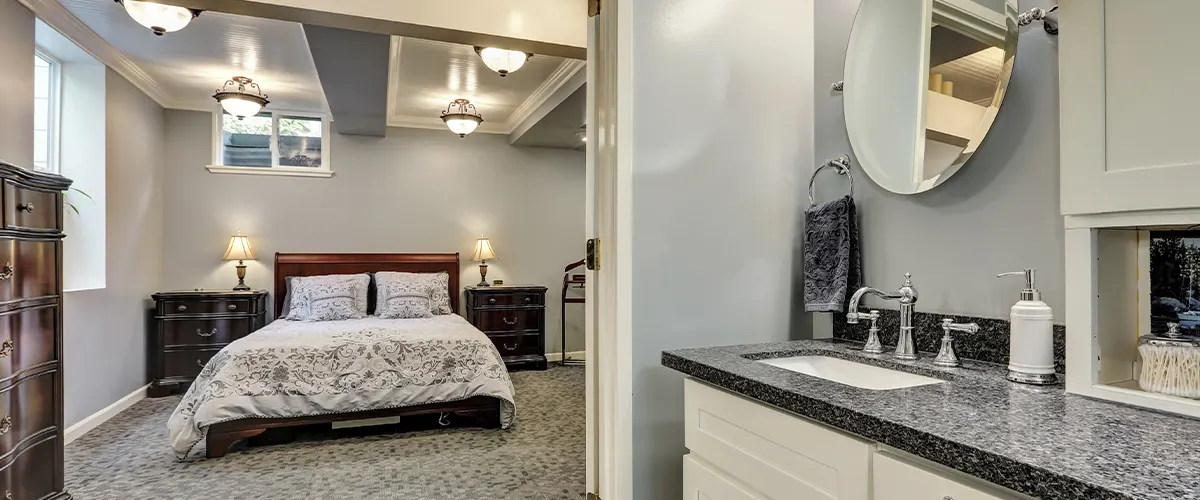 Oakton families with little ones were ecstatic when they had the chance to transform their basements into a fun and safe playroom! With just some easy safety features, you can make your basement child-proof. And then fill it up with toys that your children love—it's inexpensive, too, so everyone wins! Even if you worry about them outgrowing this space eventually, don't fret—the transformation back is just as simple as creating one.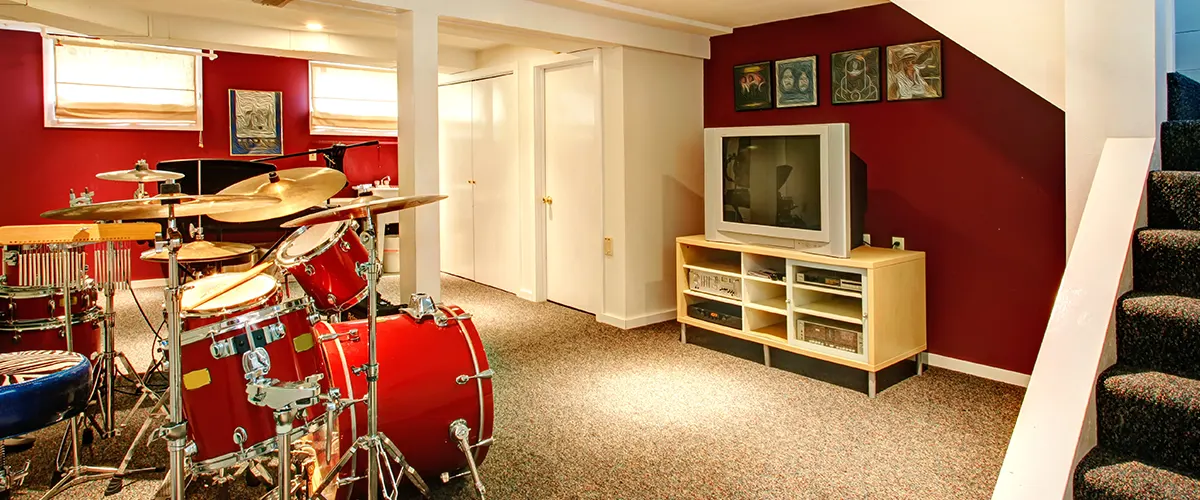 Before the pandemic, working from home was still a relatively new concept, and many people had to make do with makeshift office spaces. This often meant that Zoom calls were interrupted by children or other family members in the background, which could be highly disruptive. Now, however, we have adapted to our work-from-home life – customers of ours are creating specialized offices for themselves and their little ones so that there is no more disruption during important meetings!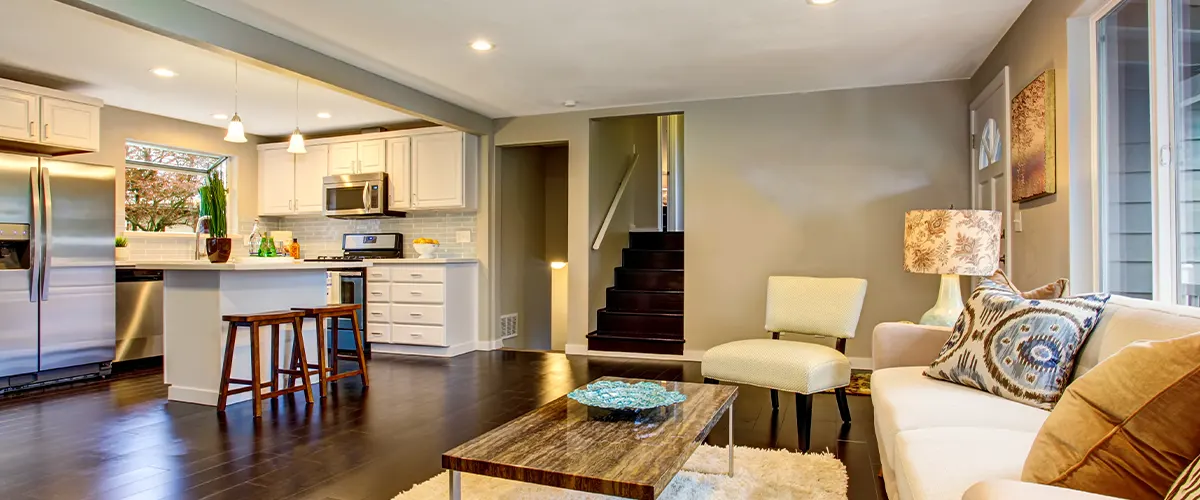 With a bustling schedule and the costs associated with gym memberships, it can be difficult to prioritize fitness in our everyday lives. That's why we offer an affordable, at-home personal gym experience; one where you can work out without having to worry about judgment or time constraints. We acknowledge these needs too often go unspoken until they become irrelevant – so let us help make physical health achievable for everyone!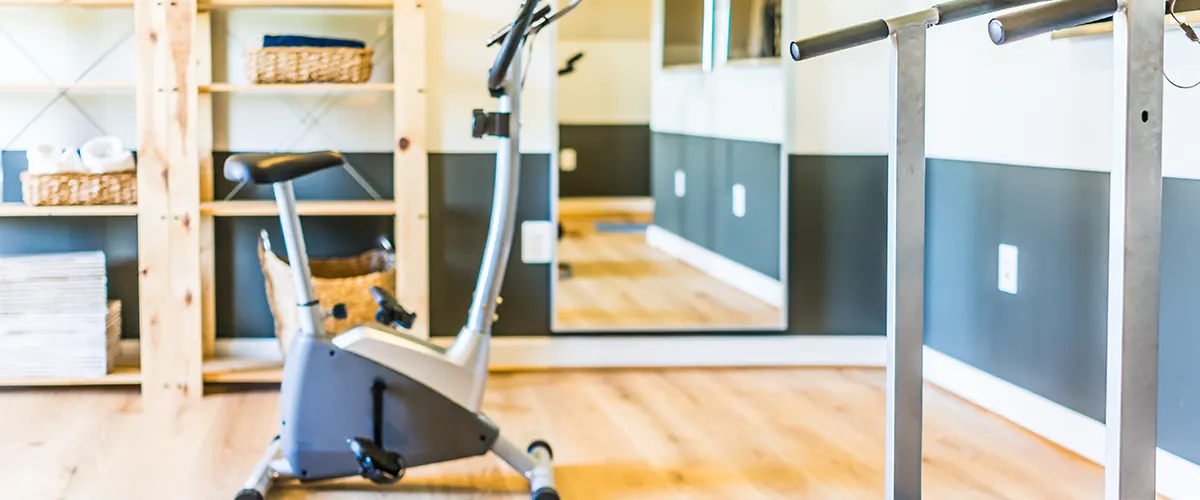 Bring Your Basement To Life With This Well-Deserved Upgrade!
Now is the moment to consider a basement renovation! At GiGi Homes & Construction, we are confident that your remodel will go perfectly. With our years of expertise and dedication to customer satisfaction, you can rest assured knowing we'll take all of your desires into account before delivering an end product that exceeds expectations. So don't wait – contact us today for results you won't be able to resist!
Let A New Basement Improve The Quality Of Your Life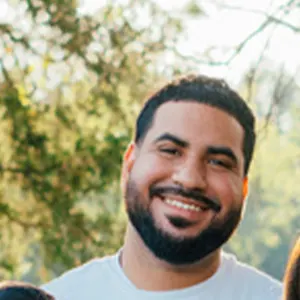 Alex Bautista, owner of GiGi Homes And Construction