kitchen Remodeling Companies In Chantilly
If you're interested in Chantilly's best kitchen remodeling companies, check out our list!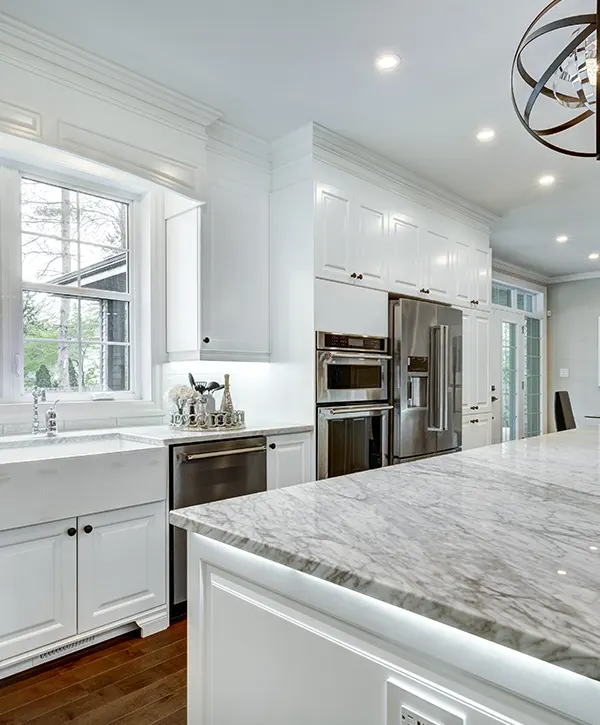 GiGi Homes & Construction is striving to become Chantilly's highest-rated kitchen remodeling company. We recognize that there are plenty of other companies vying for your patronage. However, instead of viewing them as adversaries, we view our competitors as partners whom we can collaborate with to ensure that all clients obtain first-rate service. By exchanging information and insights on industry trends together, you and we benefit!
We partner with only the underdogs who offer high-quality kitchen renovations because we know that the big players cut corners on their workmanship. By working together, we can ensure that everyone gets the best possible results from their bathroom remodel projects.
Today, we'll give you an unbiased opinion of Chantilly's best kitchen remodeling companies.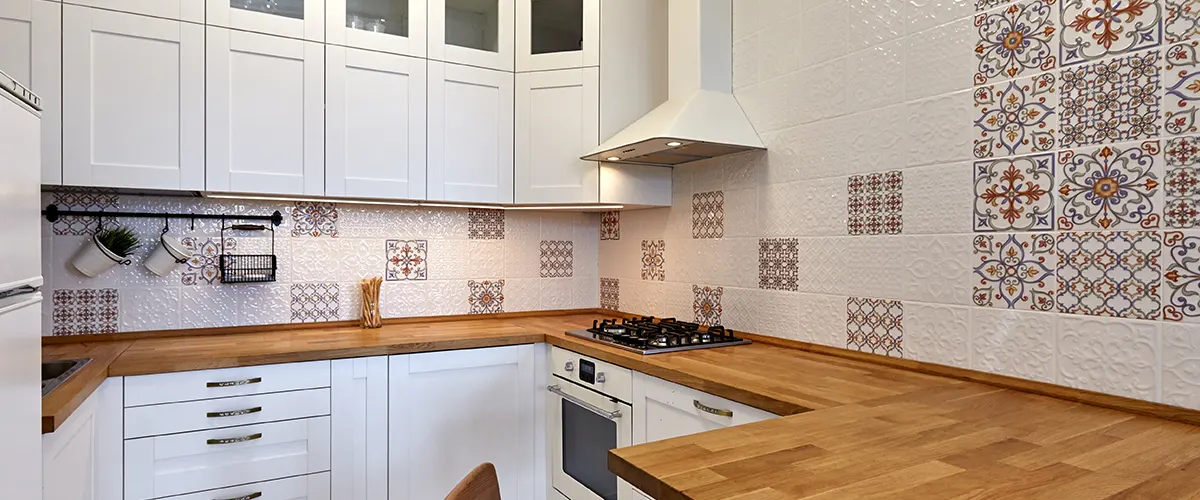 Starting With GiGi Homes & Construction
At GiGi Homes & Construction, we understand the frustration of dealing with unreliable people while attempting home improvements. We strive to save you time and money by providing reliable services and inspections throughout each project without fail. That way you can rest assured that your projects are going according to plan – no contractor no-shows or poor service here!
By only employing skilled, insured, and certified contractors, we can assure you that your vision for your remodeling project will be brought to life flawlessly. Your bathroom's design and plan will be executed with precision and attention to detail so that the changes made in your home are both aesthetically pleasing and practical.
I hired GiGi Homes to repaint my newly purchased home as it was in pretty rough shape paint-wise. Alex was a pleasure to work with. Since I was a first time buyer, I had no idea what the costs were to paint an entire house. Alex was extremely patient as I asked him to break down the costs in his estimate multiple times. Admittedly, I did not properly budget for a paint job for the entire house, but I ultimately decided to repaint only the main level, stairway, and upstairs hallway as it was a hideous baby blue.
Prior to the job, Alex drove over samples to me as I was in between colors and he even provided his opinion on what colors would look best based on the space. Alex finished the job in 2.5 days (I was on a time crunch due to furniture delivery) and he was extremely accommodating when I informed him of this time crunch very last minute – the day he was starting the project! Alex patched up where there were holes, seamlessly sanded the walls and trim, and repainted the trim. He even touched up a few doors and painted the inside of closets even though I said he didn't have to worry about them (closets were still that ugly blue that I hated)!
I am so appreciative of Alex's work ethic, attention to detail, and professionalism. I would recommend him over and over again to everyone in the NOVA area – and I will definitely be having him take care of more home improvement projects later down the road!
I met Alex Bautista/Gigi Construction several years ago via Angie's list. At the time, I was looking for bathroom tile repairs in 2 bathrooms with hard to match tiles. I found Alex to be personable, knowledgeable, professional, an especially attentive and patient listener to me as the client, and most helpful in offering options that were critical in determining scope the project, selecting materials and color options, and relevant costs along the way. He accompanied me to several vendors to review options. I must admit that I slowly pushed a lot of project scope creep along the way, and Alex was helpful in adjusting to my growing wants.
Gigi Construction completed 3 1/2 complete bathroom renovations for me in 2020-2021–marble tile, quartz countertops, etc; not so easy during the pandemic and with material challenges. And, in 2021, Gigi completed a rather extensive kitchen renovation for me as well, with new appliances, quartz countertops, relocating the kitchen island, new recessed lighting, LVP flooring, etc. And, along the way, Gigi found time to paint the all interior walls of the entire house, upgrade my mud room with new cabinets and flooring, and mount the TV over the fireplace.
I am already thinking about yet another project for Alex and Gigi Construction involving some outside as well as inside work. Alex and Gigi have sort of turned me from a would be house seller of a house in poor to average shape, to deciding to keep this house and enjoy it. I highly recommend Alex Bautista and Gigi Construction–trustworthy, reliable, cost effective, and customer focused.
Virginia Kitchen and Bath is the ultimate one-stop remodeling resource that specializes in elevating your desired space. With decades of experience, their experts will ensure superior customer satisfaction from start to finish. Whether you are looking for granite countertops, marble tiles, or a full kitchen/bathroom makeover – this professional team has got it covered! Their experienced staff will provide invaluable guidance and answers to any questions throughout the entire process so that remodeling no longer has to be an ordeal for you! Rest assured knowing that Virginia Kitchen & Bath has your best interests at heart every step of the way.
Working with this company was a fantastic experience start to finish. We were allowed multiple trips to their design center; creating floor plans was great as they are extremely competent in this area. Bo and Leon walked us through a couple options; from there they allowed us to work and move things on the fly until the design was exactly what we wanted. The price was extremely competitive.
The work started on time; the contractors were super friendly and did excellent work. The project manager was super professional. We enjoyed working with everyone along the chain. The project was delivered faster than estimated which was amazing. The project manager and workers went out of their way to address all our concerns before officially leaving the job completed.
We would definitely hire them again or recommend them to someone looking for this type of work!
My wife and I highly recommend this company, despite the on-going material and labor shortages associated delays, our project came out great! We worked with Burak at the Leesburg branch setting up the estimate for our bathroom remodeling. He presented several great options and recommendations, that really came out great in the finished product. Ethan was our project manager on-site and was really pleasant to work with and communicating promptly for our questions and concerns. Also have to call out Jose the plumber, tile man, electrician, and painter, his attention to detail was superb!
For more than 10 years, Custom Kitchens has been the reliable choice for homeowners in need of home building and renovation solutions. Ever since its founding by M Karaaslan in 2010, individuals have flocked to their inviting showroom to work with award-winning designers while taking advantage of an efficient design/build process. Through it all, generations have benefited from the quality service that this company provides.
If you're looking for a complete transformation of your bathroom, ABC Kitchen and Bathroom Remodeling are here to make it happen. Their talented team of Virginia-based contractors provides superior remodeling services that will bring your vision to reality with precision and expertise. Get ready to experience the stunning new bathroom space you've always dreamed of!
The fellows that install at my new cabinets were professional and cared about their craftsmanship. Easy to work with them. They take care of everything from start to finish. Mr.Hakan is helpful and friendly. Everything was fine. Thanks a lot again all ABC kitchen and bath company. I can easily and highly recommend.
ABC Kitchen & Bath did a phenomenal job with remodeling 1 bathroom and 1 powder room. They provided great results/value at a reasonable cost. Hakan and his team provided excellent customer service from the beginning phase through final installation.
When selecting the best kitchen remodeler in Chantilly, there are a number of reliable options to choose from. Though quality and reliability may vary amongst them, you should ultimately opt for the company that makes you feel most at peace and assured throughout your project's process.
At GiGi, we design a personalized process that centers around you to ensure your wants and needs are fully realized with the utmost professionalism. Our team of dedicated builders will make sure you have control over every aspect at all times, so you can be confident in knowing that everything is taken care of to perfection.
If you're interested in getting a quote from one of the best kitchen remodeling companies in Chantilly, get in touch with us!