Bathroom Remodeling In Centreville
If you're ready to remodel your bathroom in Centreville VA, you're in the right place!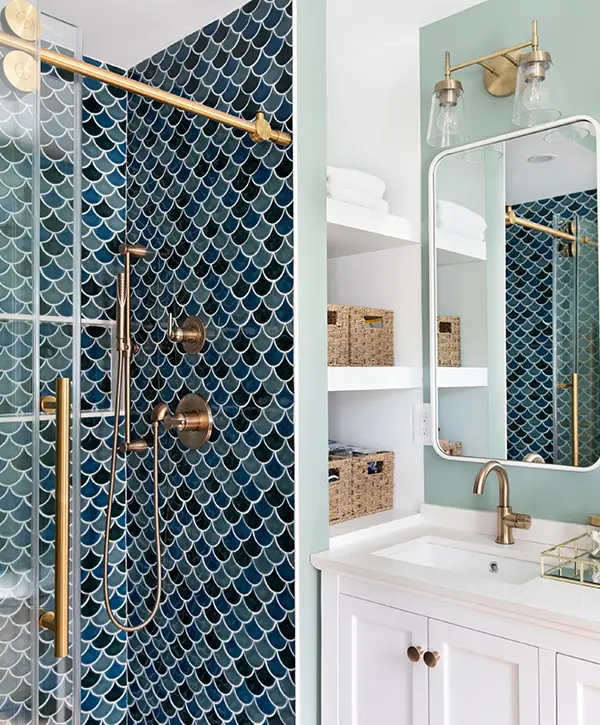 Your local bathroom remodeler, GiGi Homes & Construction, is dedicated to your complete satisfaction and the success of your project. Your bathroom renovation with us will be smooth and trouble-free, while our customer service will be prompt and courteous.
We're a leader in the kitchen remodeling and bathroom remodeling industry in Centreville VA. We believe in working hard and executing our tasks to the best of our abilities, which is why we aim to raise the bar and ensure that homeowners such as yourself are receiving their ideal kitchen and bath.
A Bathroom Remodel That Exceeds Your Expectations
Get Your Premium Bathroom Remodeling In Centreville, VA
Because your bathroom is where you start and end your day, it's important to make it a place that actually helps you relax. If you want the best possible upgrades, a professional like GiGi Homes & Construction Centreville can help with your next bathroom remodel.
Create a one-of-a-kind guest bathroom that will have your visitors raving, or make your master bathroom more comfortable for day-to-day relaxation.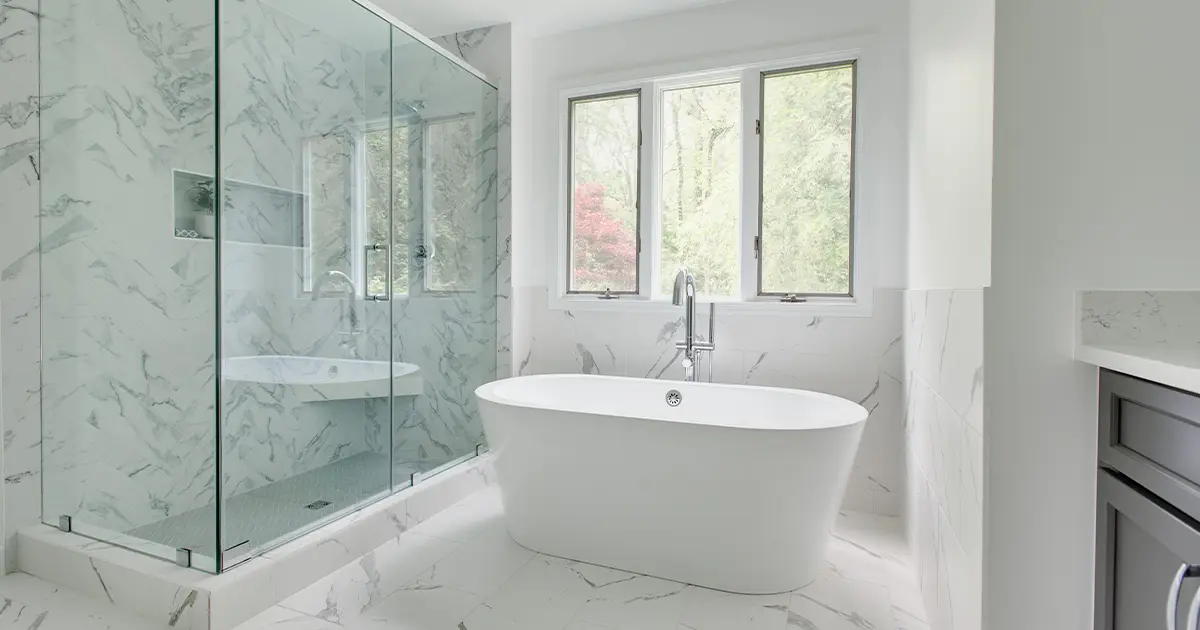 Centreville Homeowners Love Their New Baths!
I called GiGi Homes to help with my moms bathroom remodel. She had a very old out dated bathroom and I wanted to surprise her with a renovation while she was out of town. Alex was incredible working within a tight timeline while still producing a gorgeous and high quality bathroom renovation.
He did everything from retiling the shower and floor to installing new sinks and hardware.
I cannot recommend him enough for not only the quality of work but being polite, on time, and just a great person to help execute my vision!
It is hard to find good contractors, but the team at Gigi Homes did a great job! The process from start to finish was very professional.
If you are looking for a kitchen & bathroom remodeler they offer a streamlined service.
Type Of Upgrades And Materials For Your Bathroom Remodel
Bathrooms must be highly functional, and to achieve this, it's critical to use the proper upgrades and materials. However, selecting between so many alternatives might be stressful and disorienting.
Our experts are here to help you select the best materials for your home, and we'll provide a detailed breakdown of all upgrades and options during our in-house visit. So let's look at the most popular upgrades and materials you can introduce in your bathroom.
A common element in many Centreville bathroom remodels is new cabinetry, which not only provides extra storage but also can enhance the atmosphere of the room.
Depending on your needs, a double vanity might be best for a master bathroom while a basic custom model works well for guest bathrooms.
In a powder room, a bold material such as hardwood makes a statement, while a vanity made of plywood and MDF has additional uses and is less expensive than other materials.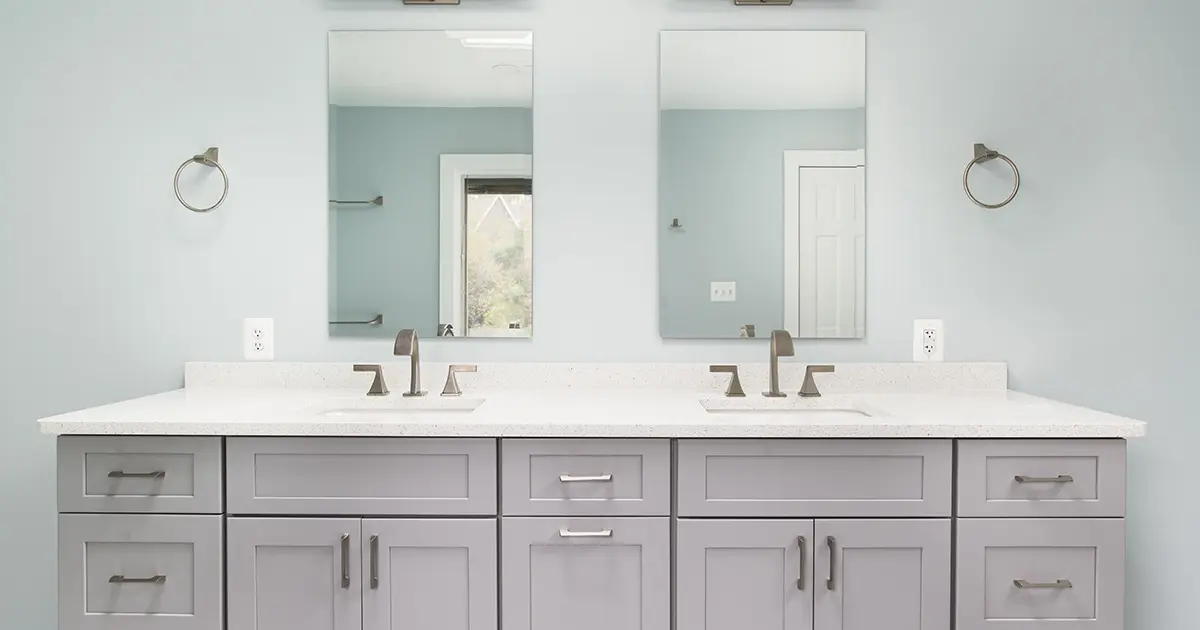 The type of flooring you choose for your bathroom can make or break the room. A good floor will help tie everything together.
Out of all the different kinds of flooring, homeowners typically prefer porcelain or ceramic tile for their bathroom. For those who want something a little fancier, luxury vinyl planks or tiles (LVP and LVT) are good choices too. Even though hardwood floors look nice, they might not be ideal for bathrooms because they don't do well in damp places.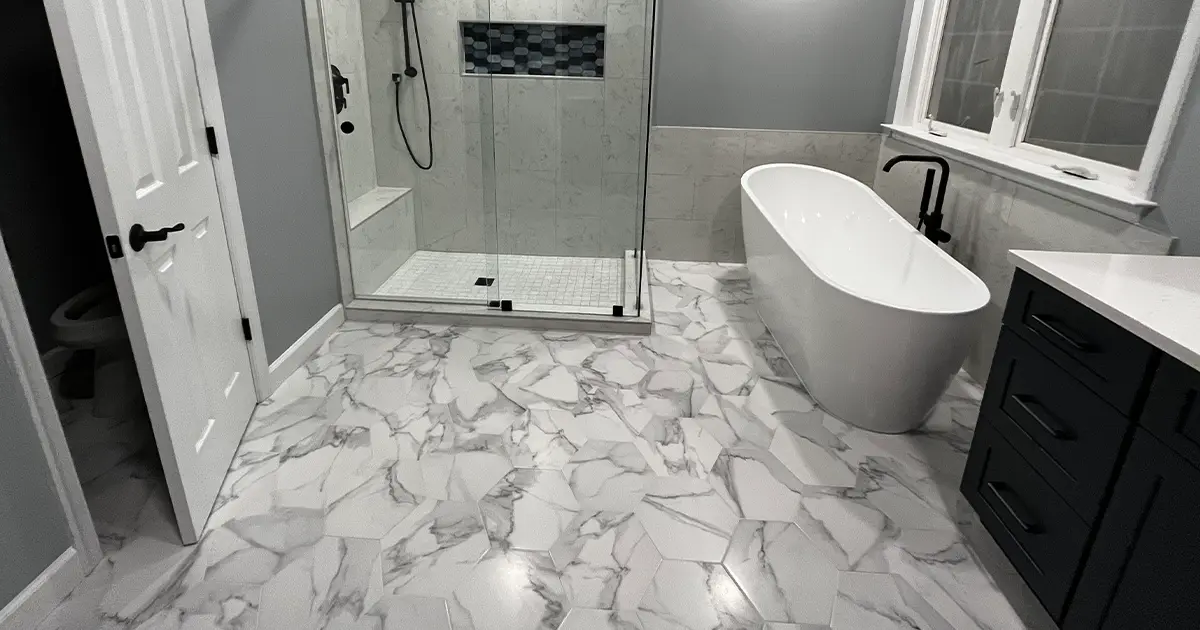 Not only do countertops have to be efficient, but they also have to look good. They can either be the focal point or complement another feature in your bathroom. In any case, you'll want a low-maintenance countertop that is durable and resistant.
By far, the best countertop material is quartz. A manufactured stone that has all of the advantages of natural stones without as many drawbacks. Quartz is strong, resistant to chips and cracks, mold, and mildew, and because it has a smooth surface; quartz is very easy to keep clean.
If you're looking for a more luxurious countertop, granite or another natural stone like soapstone or marble is always a great option, but their price can be quite hefty.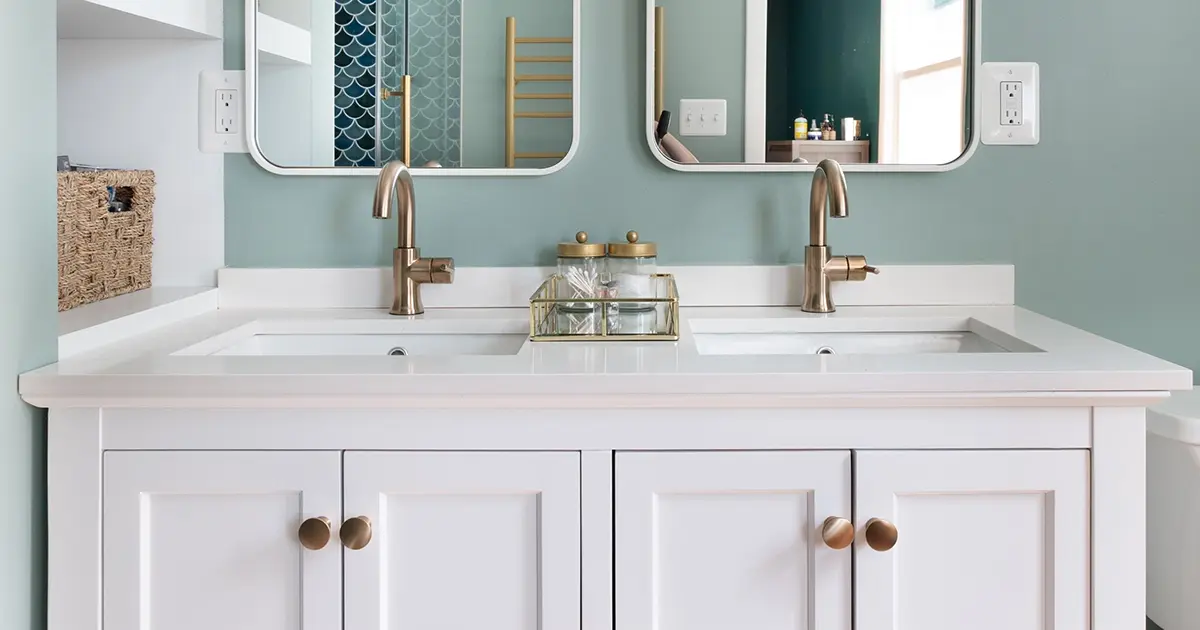 Sinks play an important role in both the kitchen and the bathroom, but their primary purposes differ. In a kitchen, sinks need to be easy to use and offer a great deal of flexibility.
They also need to accommodate large pots and pans. However, in a bathroom, style is just as important as function. The most popular options for a bathroom are undermount sinks and vessel sinks.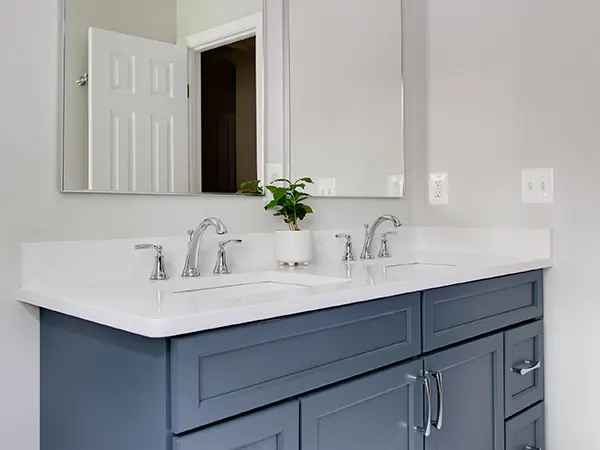 The undermount sink leaves a more consistent surface with the countertop and looks nicer. It is more expensive, takes longer to install, and needs greater upkeep. Undermount sinks, on the other hand, are beautiful and may substantially boost your bathroom's performance.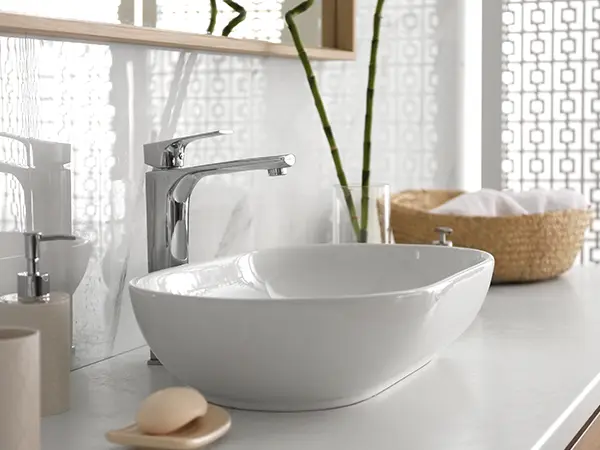 Vessel sinks have a lovely and simple design that benefits your master bath. These are porcelain bowls with a faucet installed separately that are placed on the countertop. They're ideal for a powder room, laundry room, or tiny bathroom.
Ideas For Your Bathroom Remodel In Centreville From Our Bathroom Portfolio
Bathroom remodeling trends come and go, but the most important thing is that your bathroom is a space that YOU like. Check out our portfolio below to get some inspiration for your upcoming remodel.
We Make Bathroom Remodeling In Centreville An Easy Adventure
Start your bathroom remodeling in Centreville, VA with a process that doesn't put any stress on you and your family.
We try to eliminate the complexity and worry connected with remodeling projects so that you have a pleasant and stress-free experience.

Fill us in on all of your project details on our contact form. We want to know all about your vision for your bathroom.

We start remodeling your bath into the area you need it to be. We'll work efficiently and quickly to get it back to you fast.

Now you and your loved ones can start using your new bathroom. Get ready for your house to feel like home again.
Frequently Asked Questions
Your bathroom remodeling job cost depends on many things, including the bath's size, materials, features, and upgrades you want.
For a bathroom remodeling in Centreville VA, the price range falls somewhere around $35k for an average bathroom of around 70 square feet. For a high-end remodel, expect to pay over $60k, and for a low-end remodel around $15k.
At our own visit, you'll get an accurate price quotation to ensure you have enough money set aside. Our experts will provide the most cost-effective options for your property so you can be confident that your investment was well spent.
Usually, we set aside one week for a small bathroom remodel if there are no issues that would normally cause delays, such as the need to demolish or redesign a layout.
Generally speaking, most bathroom remodels take between 1 and 3 weeks. You'll get a clear timeline of how your project will progress after your consultation.
We are certified remodeling contractors in Centreville VA. Our in-house team of craftsmen is qualified, insured, and committed to making your dream bathroom a reality!
The Best Time To Get Your Bathroom Remodeled Is Today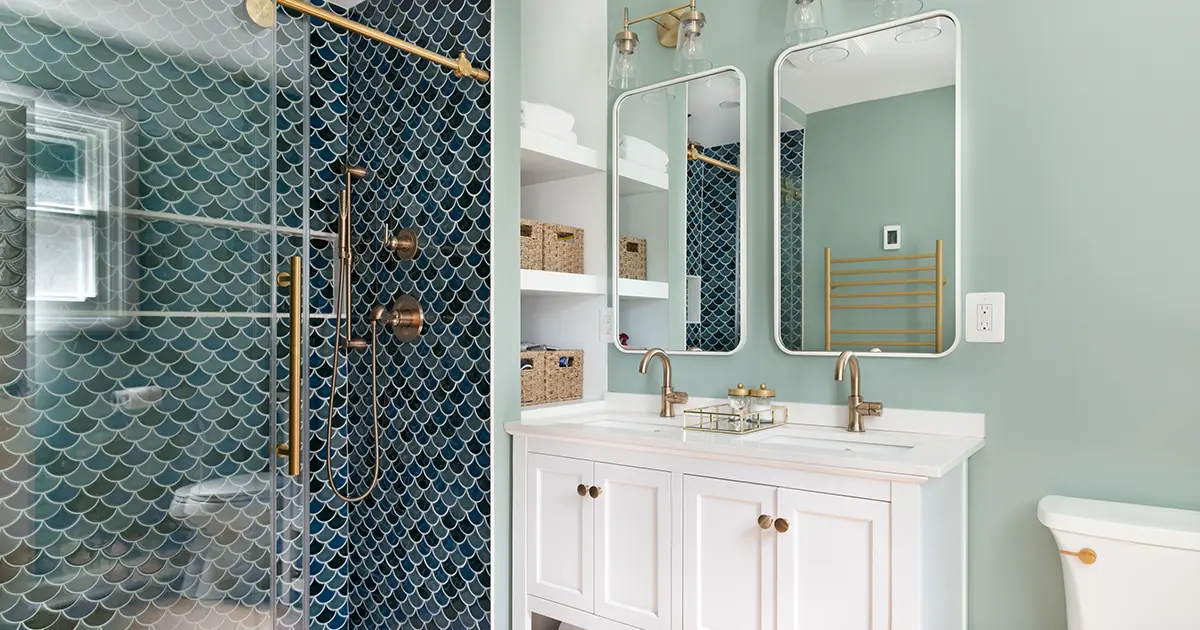 Remodeling is often more of a want than a necessity. Having a space that looks a certain way is important for your well-being, even if your current bathroom allows you to clean up just fine as-is. But besides having a bathroom that looks fantastic, you'll also experience a better mood every time you enter your new space. That in itself is a good enough reason to get a bathroom remodel!
Plus, a bathroom remodel is a project that will undoubtedly pay off in the long run because it increases the value of your home if you ever plan to sell.
With GiGi Homes & Construction, your bath remodeling project is in the best hands possible. We strive to offer you the best contracting experience in Centreville.
Take The Final Step Toward A Well-Deserved Bathroom Remodeling Project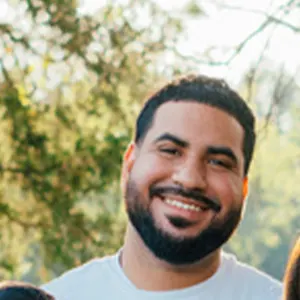 Request a free quote by clicking the button below and get our offer on your bathroom remodeling in Centreville. Or talk directly to the owner of GiGi Homes & Construction at (703) 675-7574 to kick-start your project.
Alex Bautista, owner of GiGi Homes And COnstruction