Bathroom Remodeling Companies In Centreville
If you're interested in Centreville's best bathroom remodeling companies, check out our list!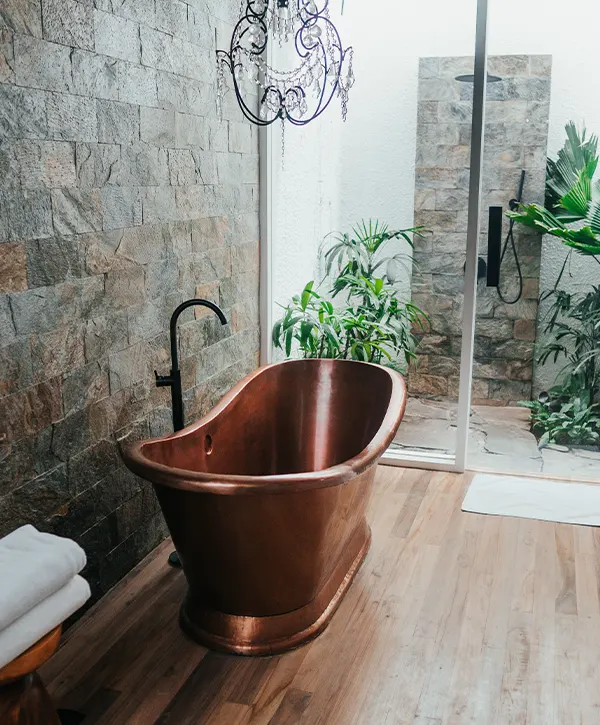 At GiGi Homes & Construction, we always work to be the top-rated bathroom remodeling company in Centreville. However, we understand that many other businesses are competing for your attention. We see our competitors as colleagues and work to share information and knowledge about the industry with one another. This way, we can ensure that our clients receive the best possible service.
We partner with only the underdogs who offer high-quality bathroom renovations because we know that the big players cut corners on their workmanship. By working together, we can ensure that everyone gets the best possible results from their bathroom remodel projects.
Today, we'll give you an unbiased opinion of Centreville's best bathroom remodeling companies.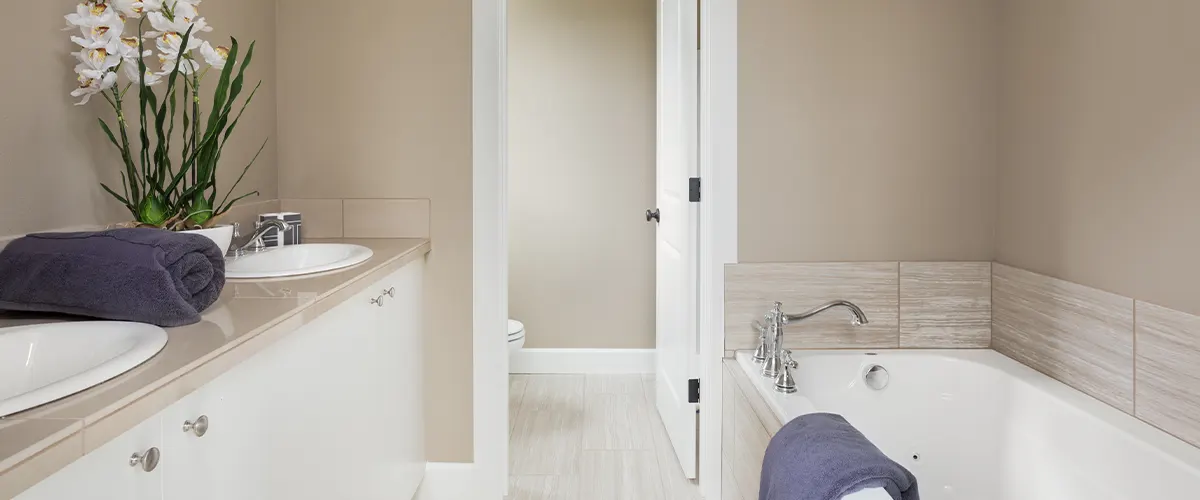 Starting With GiGi Homes & Construction
We know how frustrating it can be to work with unreliable people during home improvement projects. To save you from wasting money, contractor no-shows, and bad service, we're here to help at GiGi Homes & Construction. With our constant assistance and inspections throughout the process, you'll never have to wonder what's happening.
By only employing skilled, insured, and certified contractors, we can assure you that your vision for your remodeling project will be brought to life flawlessly. Your bathroom's design and plan will be executed with precision and attention to detail so that the changes made in your home are both aesthetically pleasing and practical.
I hired GiGi Homes to repaint my newly purchased home as it was in pretty rough shape paint-wise. Alex was a pleasure to work with. Since I was a first time buyer, I had no idea what the costs were to paint an entire house. Alex was extremely patient as I asked him to break down the costs in his estimate multiple times. Admittedly, I did not properly budget for a paint job for the entire house, but I ultimately decided to repaint only the main level, stairway, and upstairs hallway as it was a hideous baby blue.
Prior to the job, Alex drove over samples to me as I was in between colors and he even provided his opinion on what colors would look best based on the space. Alex finished the job in 2.5 days (I was on a time crunch due to furniture delivery) and he was extremely accommodating when I informed him of this time crunch very last minute – the day he was starting the project! Alex patched up where there were holes, seamlessly sanded the walls and trim, and repainted the trim. He even touched up a few doors and painted the inside of closets even though I said he didn't have to worry about them (closets were still that ugly blue that I hated)!
I am so appreciative of Alex's work ethic, attention to detail, and professionalism. I would recommend him over and over again to everyone in the NOVA area – and I will definitely be having him take care of more home improvement projects later down the road!
I met Alex Bautista/Gigi Construction several years ago via Angie's list. At the time, I was looking for bathroom tile repairs in 2 bathrooms with hard to match tiles. I found Alex to be personable, knowledgeable, professional, an especially attentive and patient listener to me as the client, and most helpful in offering options that were critical in determining scope the project, selecting materials and color options, and relevant costs along the way. He accompanied me to several vendors to review options. I must admit that I slowly pushed a lot of project scope creep along the way, and Alex was helpful in adjusting to my growing wants.
Gigi Construction completed 3 1/2 complete bathroom renovations for me in 2020-2021–marble tile, quartz countertops, etc; not so easy during the pandemic and with material challenges. And, in 2021, Gigi completed a rather extensive kitchen renovation for me as well, with new appliances, quartz countertops, relocating the kitchen island, new recessed lighting, LVP flooring, etc. And, along the way, Gigi found time to paint the all interior walls of the entire house, upgrade my mud room with new cabinets and flooring, and mount the TV over the fireplace.
I am already thinking about yet another project for Alex and Gigi Construction involving some outside as well as inside work. Alex and Gigi have sort of turned me from a would be house seller of a house in poor to average shape, to deciding to keep this house and enjoy it. I highly recommend Alex Bautista and Gigi Construction–trustworthy, reliable, cost effective, and customer focused.
Blue Wave Home Improvement
Bluewave Home Improvement is a family-owned company providing home remodeling, renovation, and repair services to Centreville, VA, and the surrounding areas. They pride themselves on their extreme professionalism and attention to detail. Their customer satisfaction guarantee will assure you they will not leave your property until you are completely satisfied with our work. You can trust that their general residential contractors will treat your home as they would treat their own. If you love honesty, quality, and excellence, you will love them.
I couldnt recommend these guys enough! I hired them for a full bathroom remodel, from the demo through the clean up, the process was effortless. Luis and his crew were very professional and efficient. The work speaks for itself, you can tell these guy enjoy and care about the work they do. I will be using them again in the near future.
Bluewave Home Improvement we're awesome! Luis and his team were very responsive and do great work. We recently had a flood in our basement and I gave Luis a call. He came out two days later to give me a quote and it was by far the best quote we had received. Within the next week Luis and his team were at the house working. They worked quickly and efficiently. We have other projects we would like done in our house and best believe we will be going with Bluewave Home Improvement.
Nova Construction Pro is an experienced local licensed Class A contractor. They take pride in our work, and their goal is to deliver your vision with professionalism and efficiency. Their company, serving Northern Virginia, strives to provide perfection and value to each and every client.
As a general contractor they are experts in many areas of residential construction. Besides the projects highlighted, they also focus on basement remodeling, basement waterproofing, drywall and drywall repair, water or fire damage restoration, replacement doors, entry doors, replacement windows, screen rooms, carbon fiber foundation strips, carpentry, cinder block foundation repair, concrete driveway, walkways, concrete pads for hot tubs and sheds, egress windows, egress door walkouts, and wheelchair ramps built with ADA regulations.
Ram and his team led by Esteban did an excellent job of constructing a decorative garden wall for my front flowerbed. They were prompt, professional, and completed the job in a single day. I highly recommend the Nova Construction Pro team for your masonry (and other) projects.
I hired Ram and the Nova Construction Pro team for two projects this year: repairing masonry on my front porch and replacing an old brick patio. Ram was responsive, which I always value in a contractor. He stuck to his timetables. The crew he sent out (the same for both projects) was professional and skilled. And the finished product, especially the new flagstone patio, looks great. I've enjoyed working with Ram and he'll be my first call on future projects.
Though every one of these companies is a great choice for your bathroom remodeling project in Centreville, each company has its own distinct advantages. Quality and reliability may differ from business to business, but the best bathroom remodeler in Centreville is ultimately the company that makes you feel calm and confident throughout your project.
At GiGi, you'll go through a process that puts you in the center, and everything we do revolves around you. You'll be in control of everything at all times, and our builders will ensure all your needs and preferences are taken care of with the highest level of professionalism.
If you're interested in getting a quote from one of the best bathroom remodeling companies in Centreville, get in touch with us!