Are you planning to remodel your bathroom this year? If so, you'll want to make sure you ask and answer a few important questions first. A bathroom remodeling project can be a lot of work, but it's also a great way to add value to your home. Just keep in mind that the bathroom is likely to get a lot of use, so it's important to plan ahead! Here are the top ten bathroom remodel questions you need to ask before starting your project.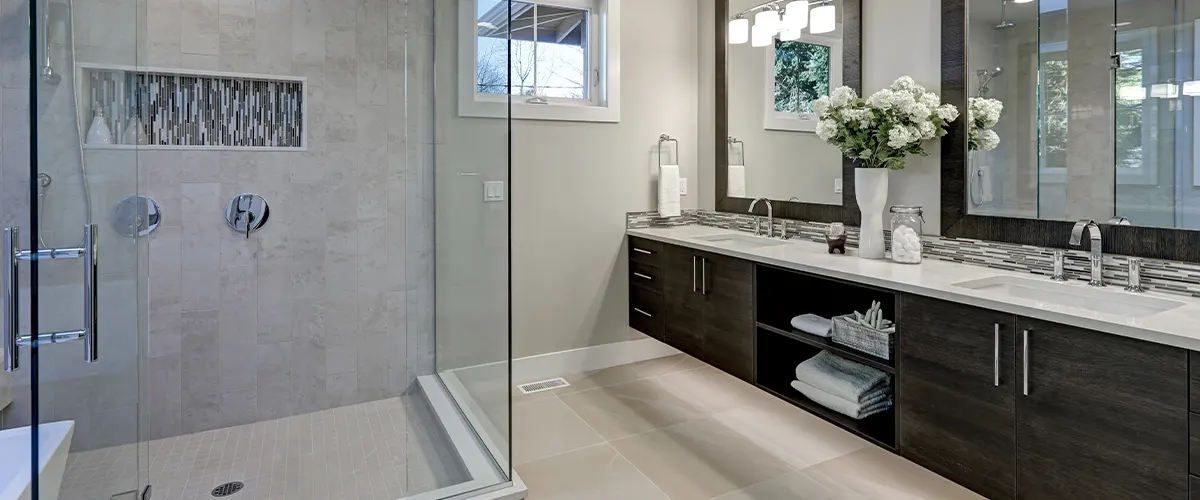 Benefits of Hiring the Right Contractor for Your Bathroom Remodel
A bathroom remodel is a big investment. Not only does it require time and money, but it also requires a lot of trust. After all, you're inviting strangers into your home to do work that will have a lasting impact on your daily life. That's why it's so important to choose the right contractor for the job. Here are five benefits of hiring a qualified, professional contractor for your bathroom remodel.
1. A reputable contractor will have a strong portfolio of past projects.
When you're considering a contractor for your bathroom remodel, one of the first things you should do is ask to see photos or examples of their previous work. A reputable contractor will have no problem sharing photos of past projects with you, as they'll be proud of their workmanship and want to show you what they're capable of. Furthermore, looking at past projects will give you a good sense of the contractor's style and allow you to get an idea of whether or not they're a good fit for your project.
2. A reputable contractor will be up-front about their pricing.
Bathroom remodels can be costly, so it's important to make sure that you're working with a contractor who is upfront and honest about their pricing. A reputable contractor will be able to give you a reasonable estimate of what your project will cost and won't try to inflate their prices or add on hidden fees after the fact. Furthermore, good remodeling companies will work with you to create a budget that fits your needs and won't try to pressures you into spending more than you're comfortable with.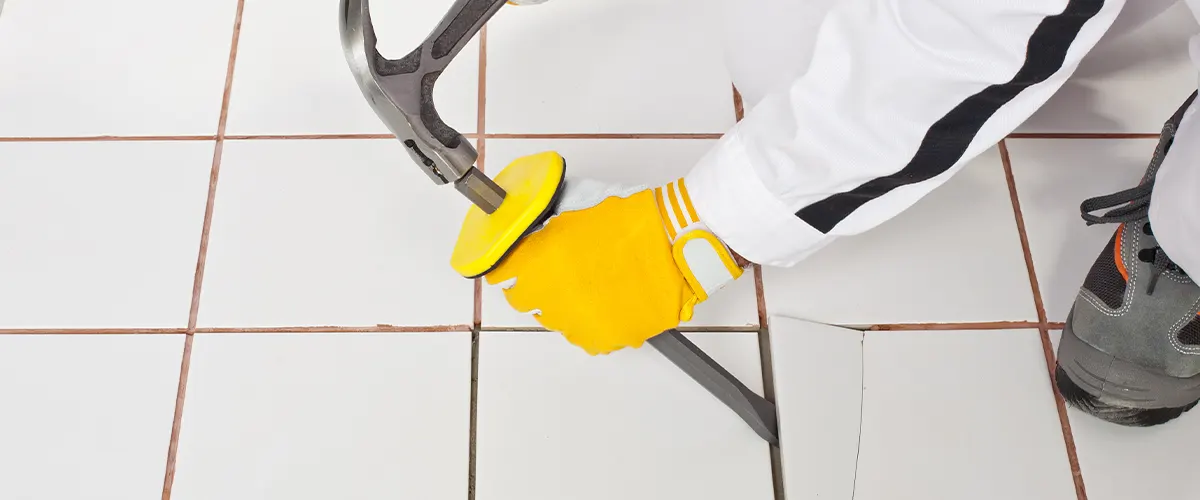 3. A reputable bathroom contractor will have good communication skills.
Communication is key when it comes to any type of construction project. You need to be able to rely on your contractor to keep you updated on the progress of your project and address any concerns or issues that come up along the way.
If a bathroom remodel contractor is difficult to get in touch with or doesn't seem interested in keeping you in the loop, that's definitely a red flag. On the other hand, a good contractor will make an effort to stay in communication with you throughout the duration of your project and ensure that everything is going according to plan.
Top 5 Questions For Your Bathroom Remodeling Contractor
Planning a bathroom remodel? You're not alone; according to the National Association of Home Builders, bathroom remodels are one of the most popular home improvement projects. But before you start tearing out tiles and picking out fixtures, there's one important step you need to take: finding the right contractor.
Not all contractors are created equal, and choosing the wrong one could result in a stressful and costly experience. To help you find a contractor you can trust, we've put together a list of five questions to ask before you sign on the dotted line.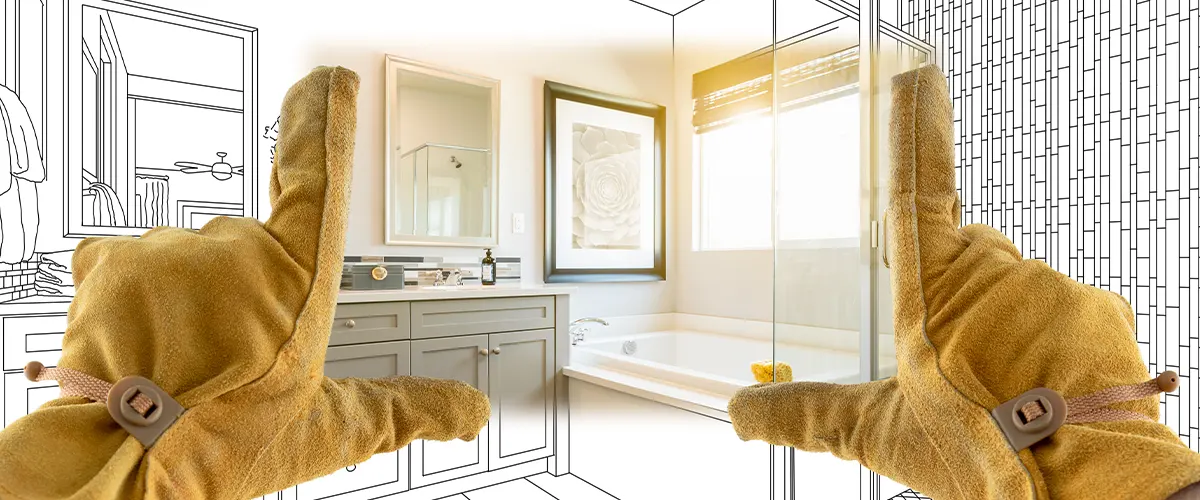 1. How long have you been in business?
This is an important question for two reasons. First, it will give you an idea of how much experience the contractor has. Second, it will give you an idea of how long they plan on being in business; after all, you want to make sure your investment is protected in case something goes wrong down the road.
2. Are you licensed and insured?
All reputable bathroom remodeling contractors should be licensed by the state in which they operate and carry both general liability and workers' compensation insurance. Don't take their word for it—ask to see proof in the form of a certificate of insurance
3. Can I see some examples of your work?
A picture is worth a thousand words, so seeing examples of a contractor's past work will give you a good idea of their quality and style. If possible, try to see examples of projects that are similar in scope to yours so you can get a more accurate sense of what to expect.
4. What is your estimated timeline for this project?
Bathroom remodels can sometimes take longer than expected, so it's important to get a realistic estimate up front. This will help you set expectations and avoid any potential disagreements down the road.
5. What is your warranty policy?
Most reputable contractors will offer some kind of warranty on their workmanship; make sure you get the details in writing before work begins. A bathroom remodeling contractor will be upfront with you and give you the assurance you need before you starts your bathroom remodeling projects.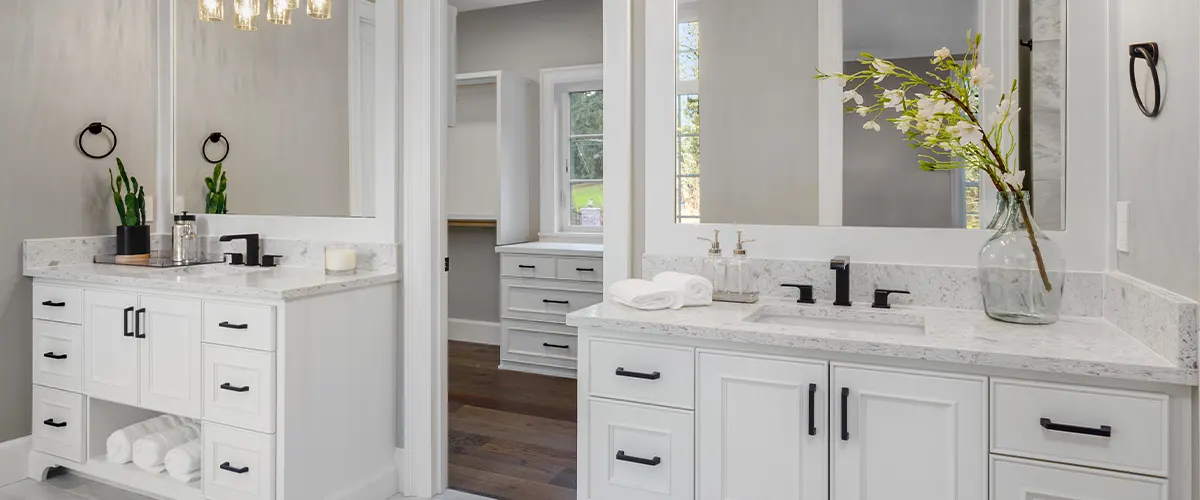 If you're in the process of planning a bathroom renovation, we hope these tips have been helpful. Keep in mind that everyone's needs and situations are different, so if you have any specific questions or need help getting started, don't hesitate to contact us.
We would be happy to assist you with every step of the renovation process – from choosing materials and fixtures to ensuring everything is installed correctly. After all, having the right bathroom remodeling company by your side can make all the difference with your bathroom remodeling process.