Choosing the right paint color for your bathroom can be a daunting task. With so many options available, it can be hard to know where to start. In this blog post, we will discuss some of the most popular bathroom colors and what makes them so popular. We will also provide tips on how to choose the right color for your bathroom. So whether you are looking for a neutral shade or something more dramatic, we have you covered!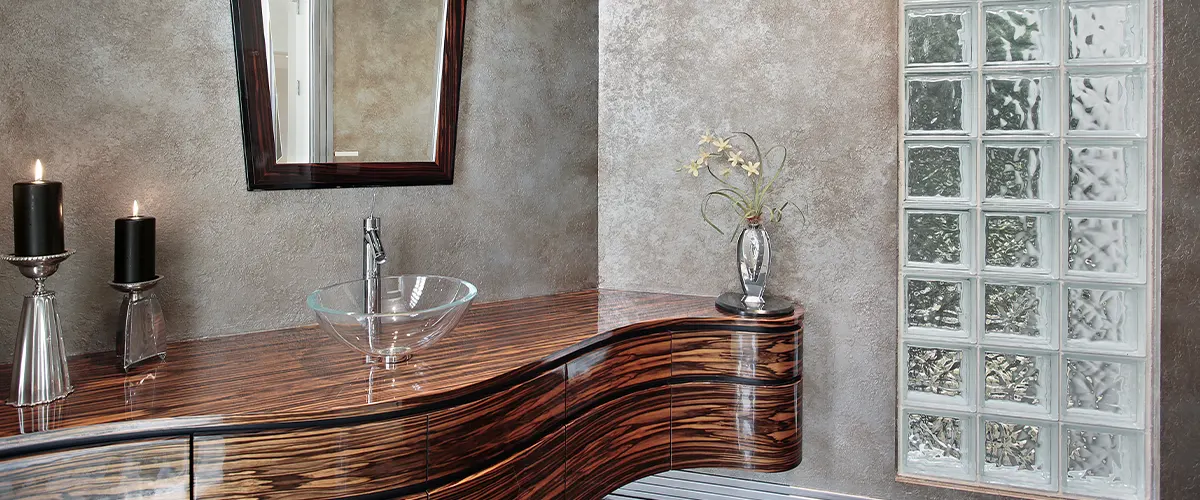 The Importance of Picking the Right Colors for Your Bathroom Renovation
Bathrooms are one of the most important rooms in your house. They're where you get ready for your day, unwind after a long day, and take care of business. Because they play such an important role in your life, it's important to make sure they're a reflection of your style and personality.
That's why one of the most important decisions you'll make during your bathroom renovation is choosing the right colors. Keep reading to learn more about the importance of color in your bathroom and some tips on choosing the perfect hues for your space.
The Right Colors Can Affect Your Mood
Bathrooms are places where you go to relax and recharge, so it's important that the colors you choose for your space reflect that. Studies have shown that certain colors can have an impact on your mood, so it's important to choose shades that will make you feel calm and relaxed. Some good bathroom colors to consider are soft shades of blue, green, or pink.
These colors have been shown to have a calming effect and can help you feel more relaxed when you're in your bathroom. If you want a more energizing space, brighter shades like yellow or orange may be more up your alley. Just make sure to avoid red, which has been shown to increase anxiety levels.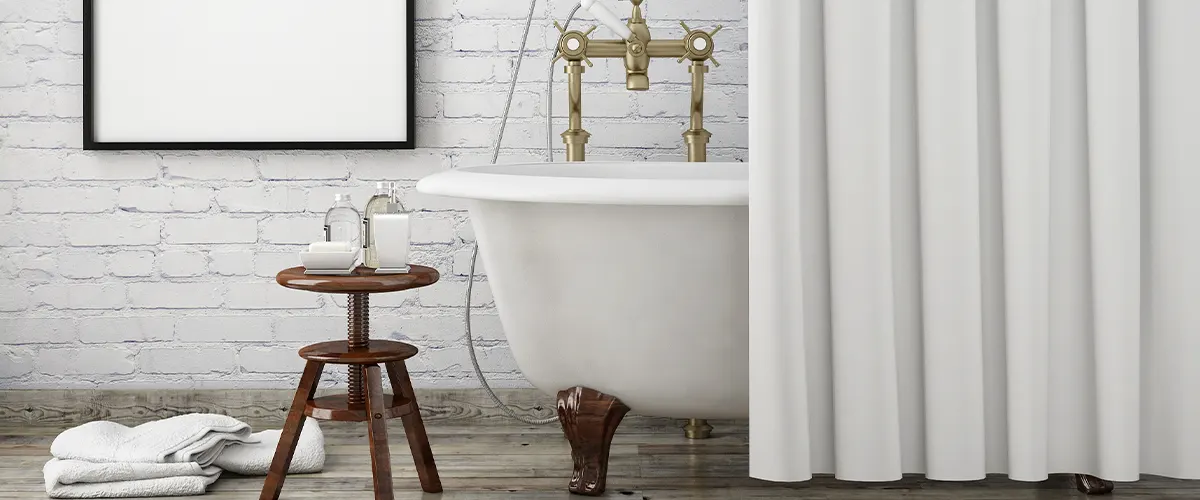 The Right Colors Can Make Your Space Look Bigger or Smaller
Another thing to keep in mind when selecting bathroom paint colors is how they can affect the perceived size of your space. Lighter colors tend to make rooms look larger while darker hues can make them seem smaller. If you have a small bathroom, opt for lighter shades to help open up the space.
You can always add pops of color with towels, rugs, or other accessories if you want a little more personality in your space. If you have a large bathroom and want to make it feel cozy and intimate, darker colors may be the way to go. Just be sure not to overwhelm the space with too many dark hues or it may end up feeling small and cramped.
The Best Bathroom Colors That You Need To Look Out For
When it comes to choosing a bathroom paint color, you want to have something that will make the space feel both fresh and inviting. Whether you're looking for something tranquil and serene or something bold and energizing, there's a color out there that's perfect for you. To help get you started, we've compiled a list of our top three picks for the most popular bathroom paint colors. Keep reading to see which colors made our list.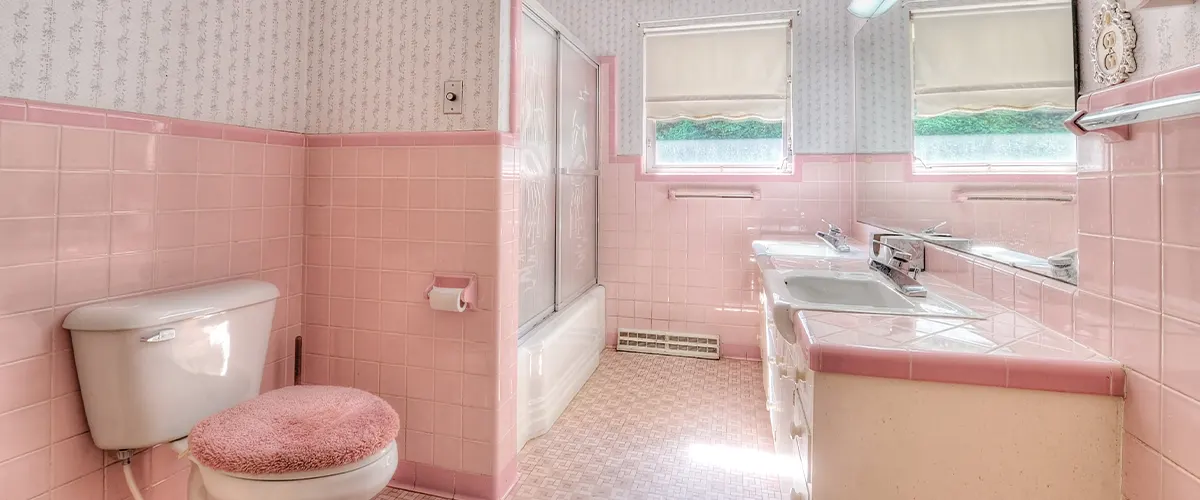 If you're looking for a timeless color that will never go out of style, soft gray is a great option. It's perfect for creating a classic look that will stand the test of time. Plus, it works well with just about any other color, so you can easily incorporate it into your existing decor. And if you ever get tired of gray, simply painting over it with another color is an easy fix.
Crisp white or bright white is another classic choice that's perfect for bathrooms. It creates a clean and fresh look that can make even the smallest room feel spacious and airy. Just be sure to pair it with some colorful accents to avoid making your bathroom feel too sterile.
For something a little different, try using pale blue in your bathroom remodel. It's unexpected but still soothing and tranquil—perfect for creating a serene oasis in your own home. Pale blue also pairs well with other light colors, making it easy to incorporate into your current decor scheme.
This color is perfect for a small powder room that lacks natural light. A light blue work better than dark paint colors in this type of space, as it will make it more cozy and airy.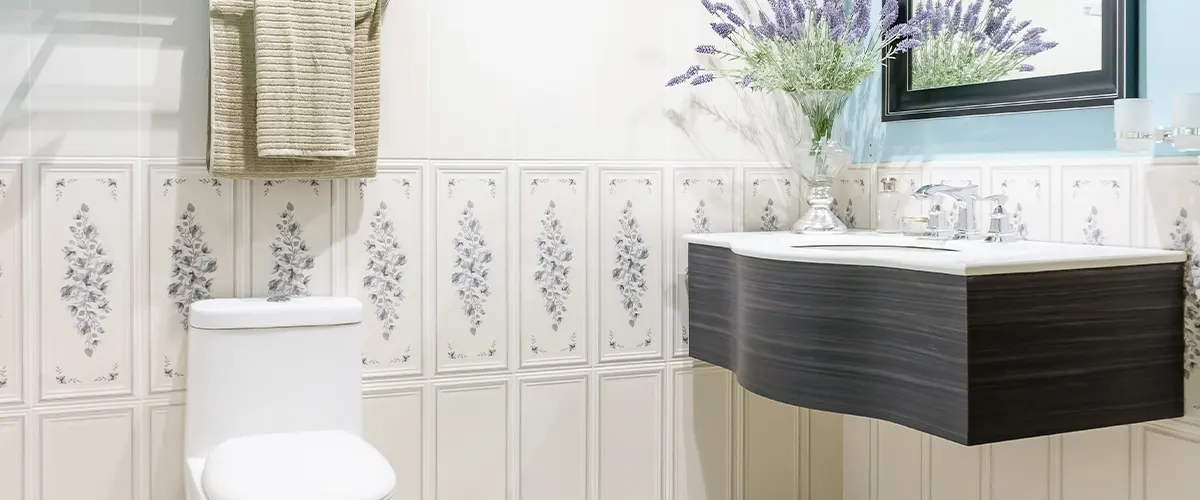 How To Choose The Right Colors For Your Bathroom
A fresh coat of paint is one of the quickest and most impactful ways to refresh your bathroom. But with so many colors to choose from, it can be tough to decide which hue is right for you. To help you narrow down your options, we asked three professional interior designers to share their tips for picking the perfect paint color for your bathroom.
Consider Your Vanity First
Your vanity is likely one of the biggest pieces of furniture in your bathroom, so it's a good place to start when selecting a paint color. "I like to use the vanity as inspiration and select a wall color that compliments its stains, woods, or metals," says Nicole Gibbons, founder of Clare Paint.
"For example, pair a weathered oak double vanity with walls in a soft blue/gray or whitewash." Not sure where to begin? Gibbons advises trying out a few swatches on your vanity before making a final decision. "You'll be surprised how different colors look once they're applied to a large surface," she says.
If you're looking to add some visual interest to your space, consider using wallpaper or paint stripes on an accent wall. "I love using wallpaper in small bathrooms because it makes such a big impact," says gibbons. Bonus points if you choose a design that coordinates with your towels, shower curtain, or other accessories. As for stripes, they can be horizontal or vertical—it's up to you! Just make sure to use FrogTapeDelicate Surface Painting Tape so your lines are super sharp.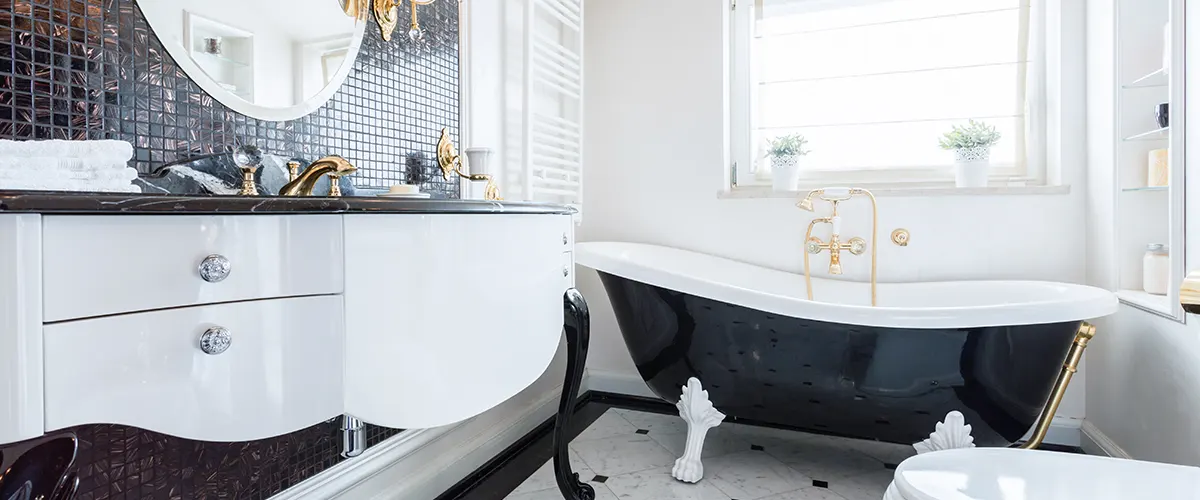 Go Bold With Your Fixtures
If you're not ready to commit to painting your whole bathroom a new color, start small by painting just the door or trim. "I love using bold colors like teal or black on doors and moldings," says Gibbons. "It really makes them pop and adds an element of surprise."
If you want something that will make even more of a statement, consider painting your ceiling in a bright hue like pink or yellow. No matter what route you choose, don't forget to prime all surfaces before painting so your new color goes on evenly and lasts for years to come.
So, what are the best bathroom paint colors for your bathroom? Any of the designer-approved shades we've mentioned would be a great place to start. If you need help choosing the right color or have any other questions about renovating your bathroom, contact us. Our team of experts will be more than happy to assist you in creating the perfect space for relaxation and rejuvenation.